SB Tactical 1913 Pistol Stabilizing Brace | TRIGGRcon 2018
The SB Tactical (@sb.tactical) FS 1913 side-folding pistol brace made its debut at TRIGGRcon 2018 last week.
St. Pete's SB Tactical unveiled their FS 1913 side-folding pistol brace last week at TRIGGRcon 2018.
They advise the following:
 "The FS1913 has a low-profile, left side-folding, strut-design that is compatible with all platforms utilizing an M1913 interface at the rear of the receiver (SIG MPX, SIG MCX, SIG Rattler, and the Rock River LAR-PDS, etc.). Shipping as a complete assembly, ready-to-install, the FS1913 features an advanced billet steel-hinge that locks firmly in both the folded and extended positions."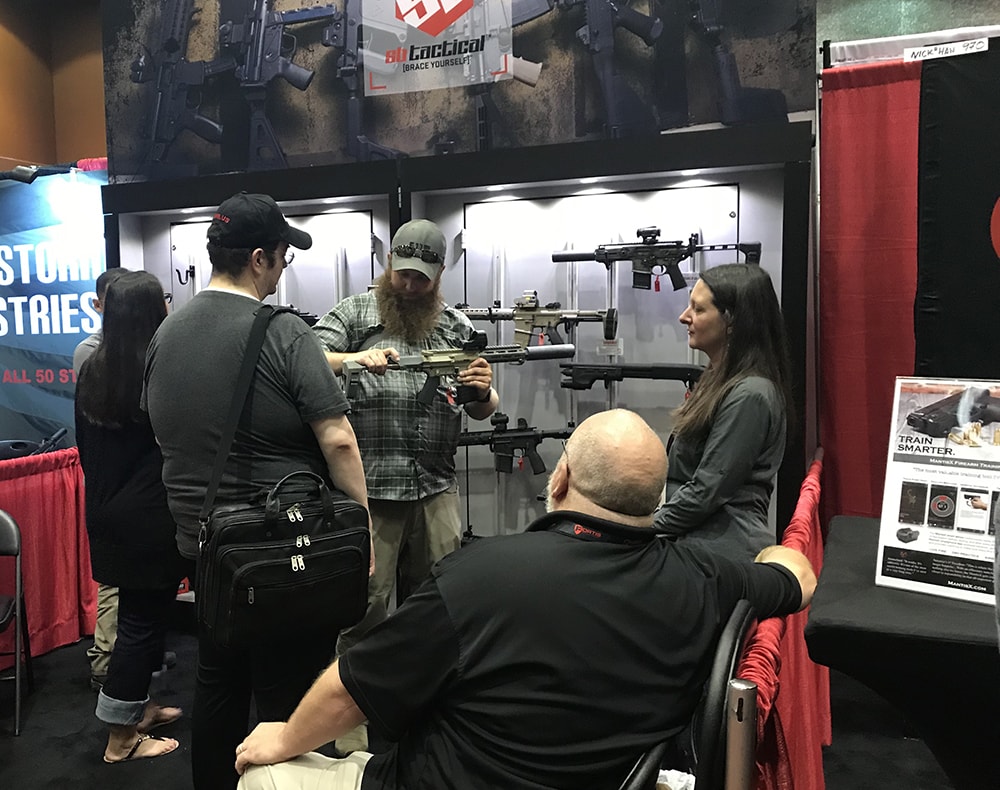 The pull-through design provides quick deployment and solid lock-up when extended Like all SB Tactical Pistol Stabilizing Braces, the FS1913 is BATFE compliant, U.S. veteran designed, and proudly manufactured in the U.S.A. SB Tactical plans to begin shipping in September.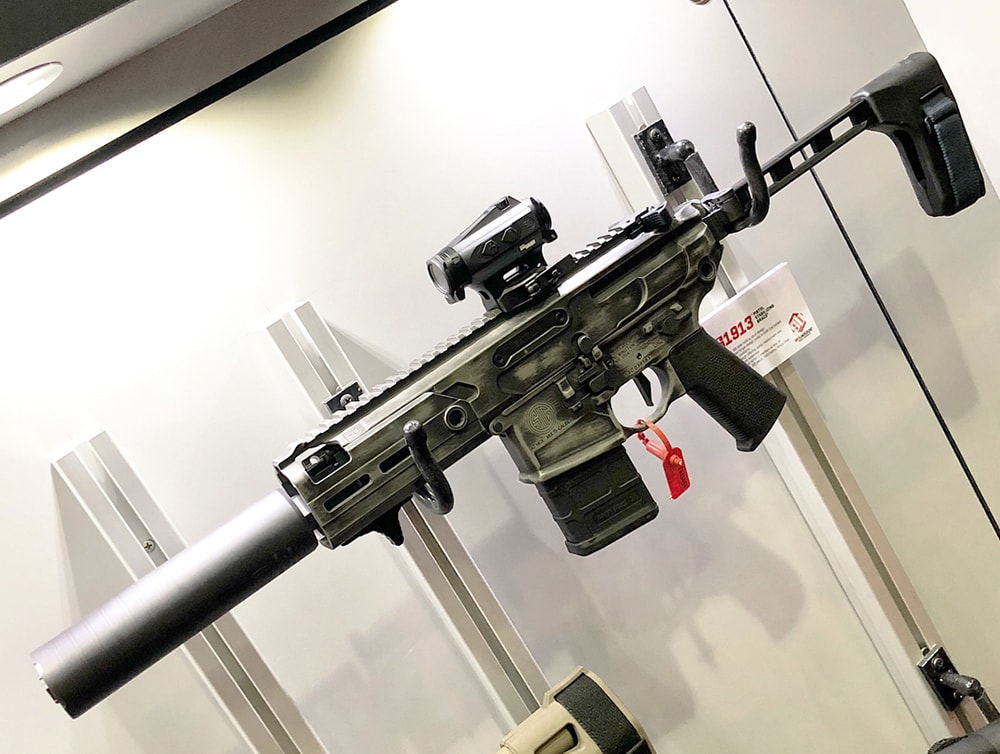 SB Tactical is online at www.sb-tactical.com. SB Tactical products are available at Rainier Arms, at Big Daddy Unlimited, and on the Brownells website.