Retention Kydex: Double Click Holsters "Safe Carry Ranger"
Report: Safe Carry Ranger by Double Click Holster
Fifty Shades of FDE
Kydex holsters are my go-to for concealed carry. I've had many different kinds over the years and for all intents and purposes, they are mostly similar (though there are some with unique features).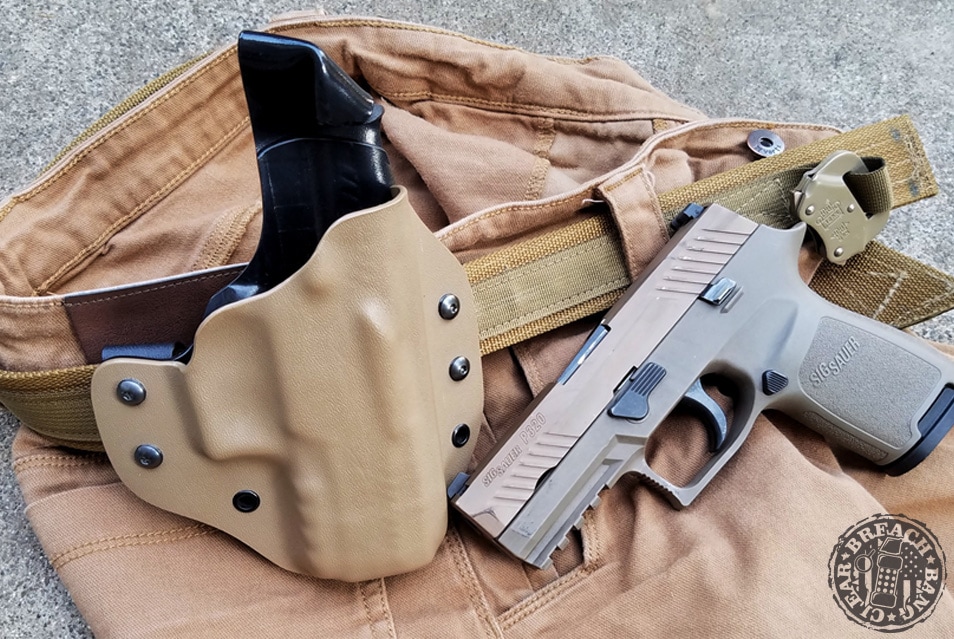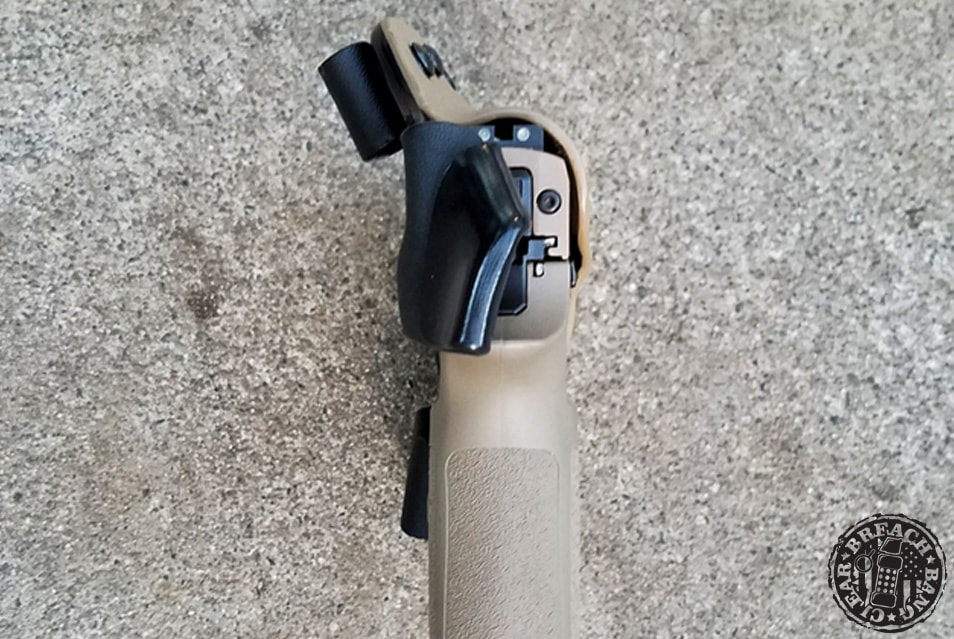 When I was walking the bottom floor at SHOT Show earlier this year, I saw something that caught my eye at the Double Click Holsters booth: a Kydex holster with built-in extra retention that covers the rear of the slide. All Kydex holsters have some sort of retention by means of friction, but I haven't seen a retention system like this one before; it's simply an additional piece of kydex that is smartly positioned to keep the pistol holstered in a level two retention status.
This particular model is called it the Safe Carry Ranger.(Note: DCH also makes holsters that do not have this feature for those who don't need the extra retention system.) I tried them out in the booth after seeing them attached to a display, and at thought it an innovative design that offered a level two retention holster in a low profile configuration. Unfortunately there was neither time nor opportunity (then) to put one on and really have a good feel for it.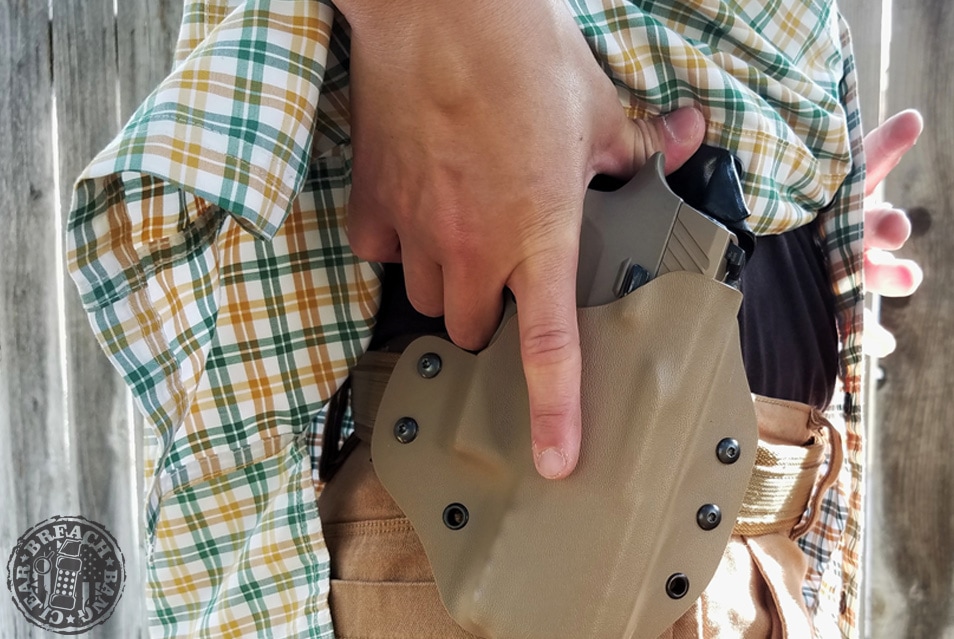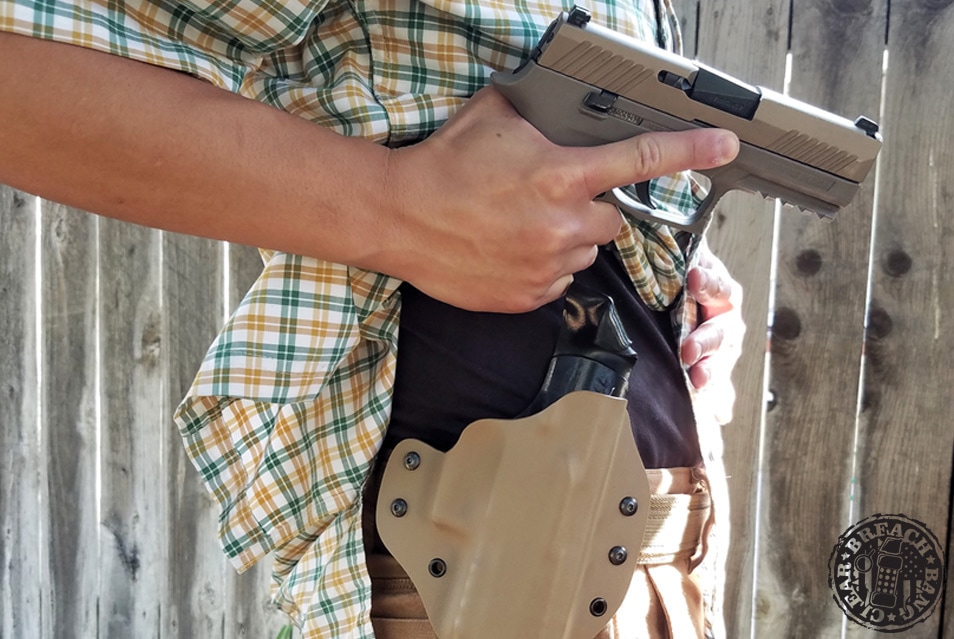 Let's address a question some readers are assuredly asking. Why would anyone need extra retention on a concealed carry holster? I was dubious at first as well. However, upon consideration I saw a number of different uses for a concealable holster with level two retention; and let's remember, many people carry weapons openly in Kydex, including plain-clothes officers and some armed citizens who open carry.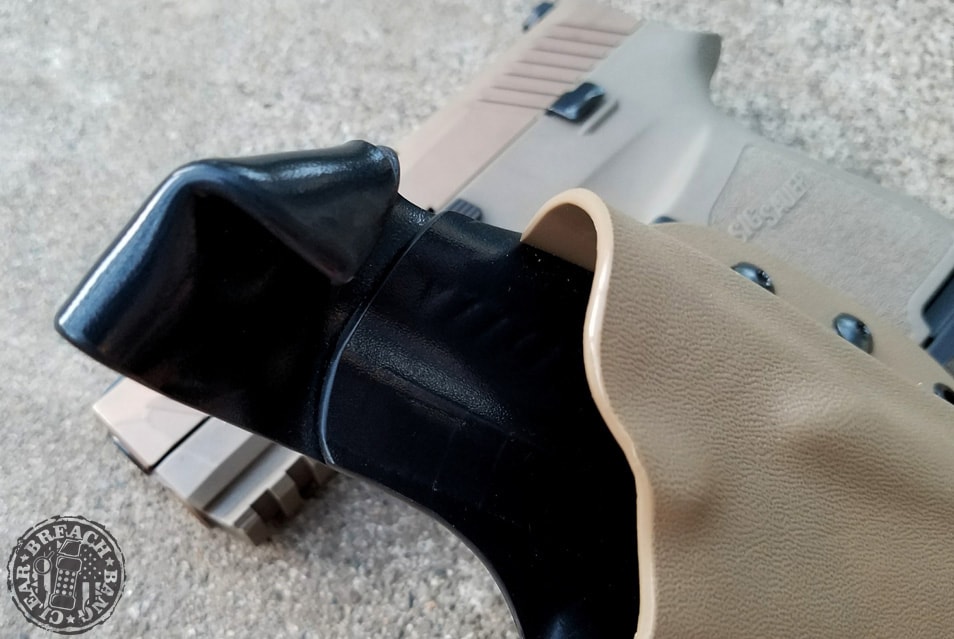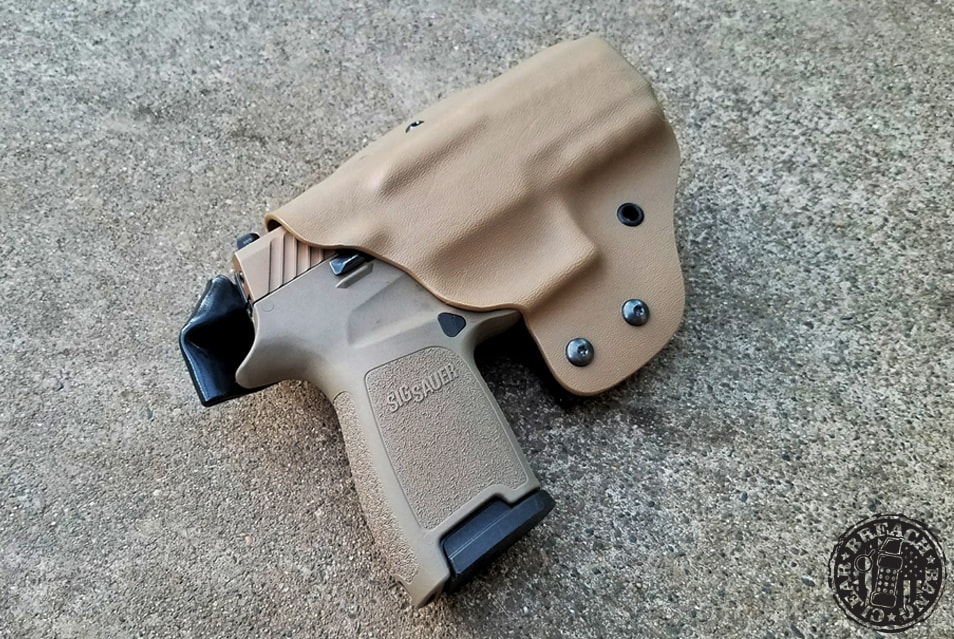 The DCH Safe Carry Ranger Retention Holster was designed for those who live an active lifestyle and are engaged in such activities as hiking, motorcycle riding, horseback riding, biking, running, hunting…you get the picture. Although I've never like the idea of open carrying firearms (unless you're in uniform and on duty), I know in certain areas of the country that's the only legal way to carry a firearm for self-defense.
This holster could be the perfect solution for someone who chooses to carry open; that extra retention could mitigate or prevent a gun grab, which is (or should be) a primary concern for anyone who carries this way. If you must open carry, I don't know of a better holster for the job.
A few months after SHOT Show, DCH sent me a Safe Carry Ranger in FDE for my Sig Sauer P320c. I was impressed with the workmanship and the fact that it has no sharp edges or straight lines anywhere. Everything is rounded off and snag free. It is an OTW (Outside The Waistband) pancake-style kydex holster made up with three layers of thick kydex: two layers of black on the inside (body worn side) and one layer FDE on the outside. The retention part of the holster stands out immediately, and the holster attaches to your belt via two belt loops. The thicker kydex material makes it very rigid and strong, but the downside is added weight. In this case, additional weight is necessary so that when you push on the retention thumb release, (which I'll get to next) the rest of the holster needs to stay put in order for it to work properly.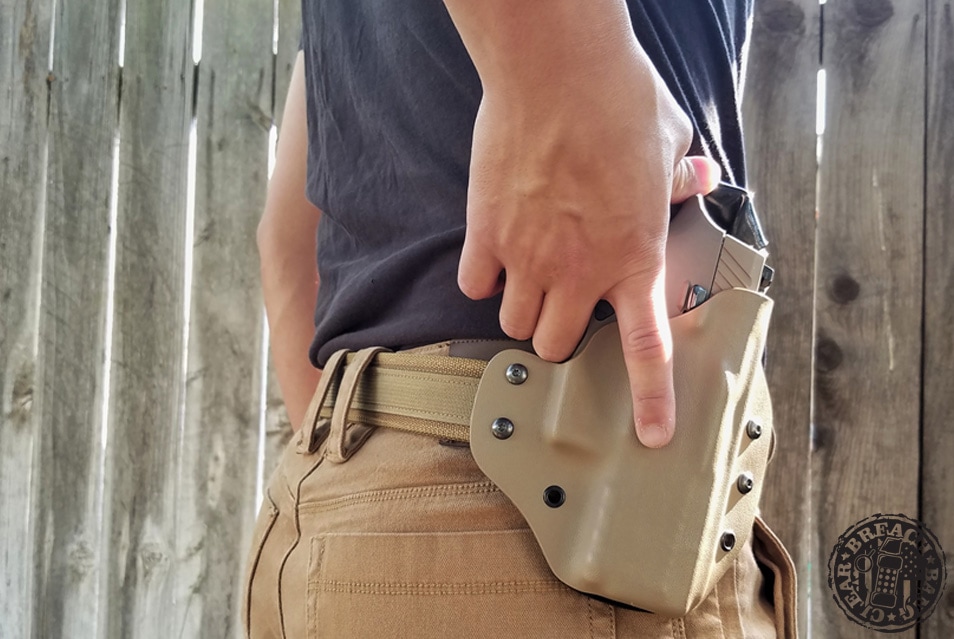 The thumb release retention system protrudes from the inside part of the holster and rests on the rear of the slide of the pistol. It is part of the inner most layer of kydex material and is reinforced with another later of kydex then folded over (to form a tab, if you will). To secure your pistol, you just holster it as you do with any other holster. Place the front of the weapon in and push it in until it seats. The retention system doesn't get in the way like a strap does on a leather holster.
The more important aspect of the retention system is the drawing of the pistol, which is simple enough: push your thumb towards the rear of the thumb release and into your body then draw as you would normally.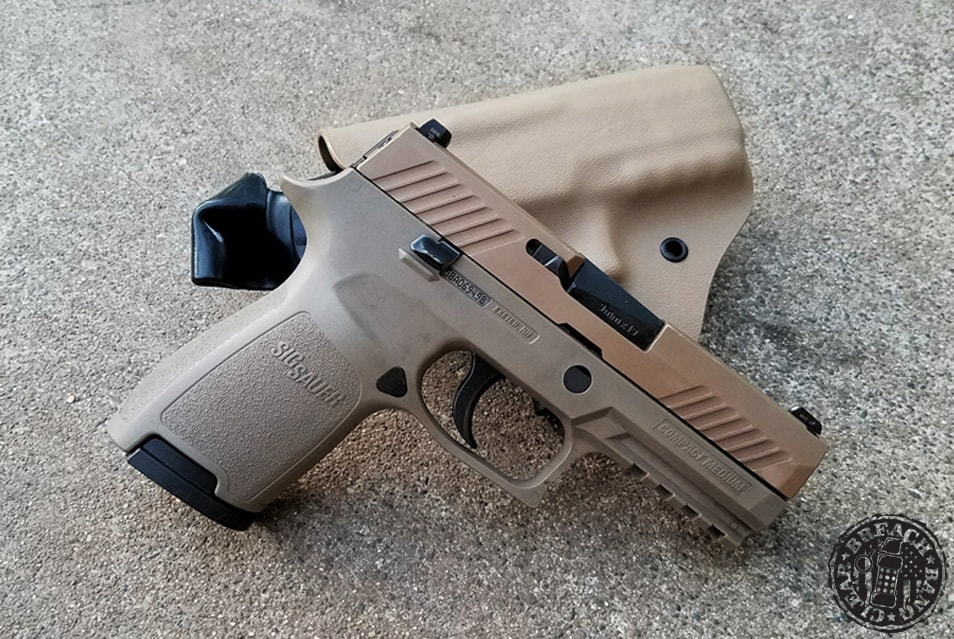 I highly recommend wearing a thick EDC belt to provide a steady platform for the Safe Carry Ranger. And as with any new holster (or any piece of kit for that matter), it is absolutely necessary to practice prior to utilizing it in the real world. I went through many repetitions in open carry and concealed setups to build up solid muscle memory. One thing I notice after a lot of practice unholstering and reholstering was some black residue on the slide from rubbing against the thumb release. I learned that holding back thumb release with my support hand to alleviate some tension while holstering helped. The black residue was easily wiped off during a regular field strip and cleaning and shouldn't be much of an issue except in cases of anxiety-driven safe-queen owners.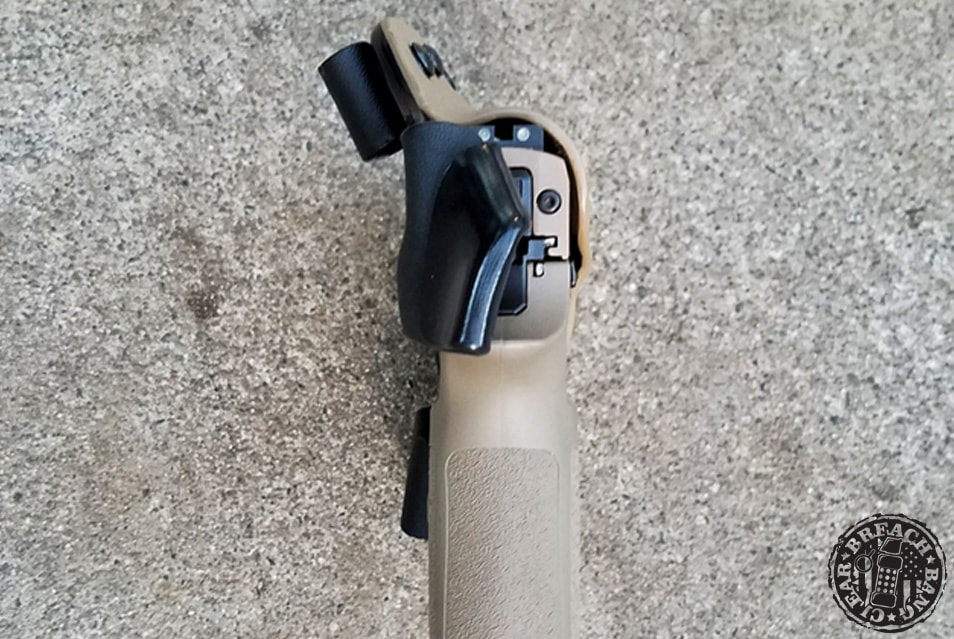 Once I felt confident in my abilities with the Safe Carry Ranger, I wore it concealed for several weeks. For my body type (short and skinny) I have to wear a button up shirt to conceal anything when carrying OWB. I chose to use the most rigid belt I have, a Regular Guy Belt from Vagabond Stitching Company. It gave the entire carry system a strong, solid base.
The holster was very comfortable to wear, I rarely felt that I needed to adjust it. One thing I did notice was that my P320c didn't move at all; it was tight and snug, more so than any other kydex holster I've used to date. I'm confident that once holstered, my weapon will remain secure until I need it. While I was wearing it concealed I wasn't worried at all, about someone attempting to grab my gun (and, thanks to the lack of sharp or overt edges, it was better concealed anyway).
Overall, it was a comfortable holster to have on all day long.
I enlisted my brother's help to evaluate the effectiveness of the retention system against a gun grab. I gave a him a huge advantage by showing him how to disengage the retention system, then let him try to remove my unloaded P320c any way he could without me providing active resistance.
First he tried using his dominant right hand to get a master grip draw from behind me, but was never able to get it out. Next he stood facing my three o'clock and made the attempt.  After numerous tries using both hands, he was finally able to remove my P320c from the holster. He used his right hand to engage the thumb release and left to grab the pistol; he scratched his thumb on his right hand pretty good (probably from the serrations on the slide) everytime he was successful in unholstering the pistol. Even though he had the know-how and every opportunity unopposed, he was only able to draw it three times out of about fifteen attempts.
We then simulated more realistic gun grab attempts, now with me resisting the moment I felt any contact from him (as anyone should when someone is going for their weapon). Every one of these attempts went like groundhog day; he enjoyed no success. The moment he touched my P320c, my dominant hand moved over the weapon to cover it, which prevented him from engaging the thumb release. Without ever getting to the thumb release, he was never able to unholster or move the pistol even a millimeter.
We kept going until he got tired and gave up. I then had him grab the pistol with both hands and pull as hard as he could to remove it just to see how strong the retention really was. He probably would have had a better chance trying to rip my arm off because my pistol wasn't going anywhere. He was yanking the pistol (and me with it) all over the room because there was no way that he would separate the pistol from the holster, or holster from my belt. After the exercise was over with, I was highly confident that it would be nearly impossible for anyone to disarm me with the Safe Carry Ranger unless I was knocked out and unconscious. Even then I think whoever was trying to take my weapon would still have a hell of a time getting it.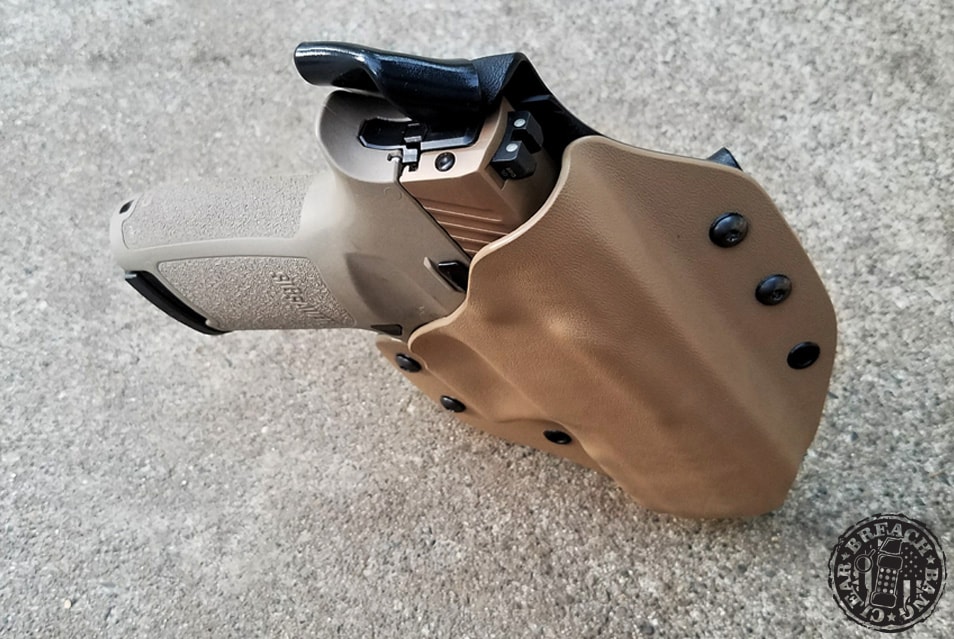 The Safe Carry Ranger is a Juggernaut of a holster with a simple and effective retention system that's easy to use, and is the most secure kydex holster I've used to date. It's on the heavier side of things, but that's a small price you pay for an incredible sense of security that isn't common among kydex holsters. For more information, click here. They're on Instagram, @doubleclickholsters.
-Fifty Shades of FDE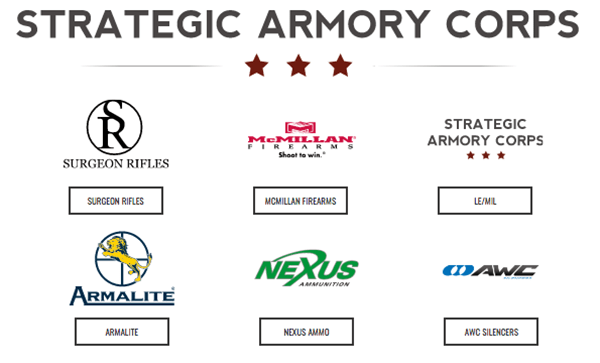 ---
---
Mad Duo, Breach-Bang& CLEAR!
Comms Plan
Primary: Subscribe to the Breach-Bang-Clear newsletter here; you can also support us on Patreon and find us on Pinterest.
Alternate: Join us on Facebook here or check us out on Instagram here.
Contingency: Exercise your inner perv with us on Tumblr here, follow us on Twitter here or connect on Google + here.
Emergency: Activate firefly, deploy green (or brown) star cluster, get your wank sock out of your ruck and stand by 'til we come get you.
About the Author: Fifty Shades of FDE is a full-time LEO in California for a large agency with approximately 10 years experience on the job. He's a husband, father, firearms enthusiast, and (like many of our Minions and Flunkies) training whore. He is a supporter of the Second Amendment and a proponent of law abiding citizens' right to defend themselves with concealed carry permits, but no matter what anyone says he's not actually Lee Byung-hun, nor has he ever been in a Kim Jee-woon movie. That's not even the right country. A fully vetted member of the SOCAL Asian Mafia, the author runs a pretty badass Instagram account called  @fiftyshadesofFDE, and writes his own gun/gear reviews on www.fiftyshadesoffde.com  Contact him by e-mail if you'd like. No dick pics, please: [email protected]. Note: We've been trying to get 50SFDE to color his hair and start dressing like Vash the Stampede for over a year now, but so far no joy. If that changes we'll advise most ricky-tick.