Review | The UF Pro Delta Eagle Softshell
Sometimes it's cold and rainy where we go to deliver freedom. That requires good snivel kit.
We're aware that Spring has all but Sprung. We're also aware that many of you still travel to (or climb to) cold and rainy places – sometimes to backpack, sometimes to rock climb,sometimes to shoot stinky bearded men in the face. If this or some similar description fits you, you might want to check out this review of a potentially awesome softshell (wherein Mad Duo Chris extolls the virtue of a good hood).
Shameless confession: I'm a gear queer. When I was in Kosovo from 2000-2002, I was always on the hunt for gear from different NATO countries. Much their gear, and especially their jackets, just seemed better than what the Army had issued me (I was there as a UN cop, but was still serving as a National Guard soldier).
Since I have a tendency to like European stuff, I tried to check my opinion about their gear. Maybe I just thought their stuff was cool because it was exotic. Then in 2004, prior to going to Iraq, I was issued an awesome, high-tech, top of the line, best-gear-an-American-soldier-could-hope-for, cold weather jacket: the legendary M-65. In Desert Camo. And I realized that a lot of NATO countries' jackets were in fact better than what we have.
So a couple of months ago, when I was given the opportunity to review the
UF Pro Delta Eagle Softshell
jacket, I was pretty dang eager to subject it to a brutal Southeast Texas Fall, where temperatures drop all the way to 60 degrees. UF Pro was an unknown to me, but the company is based out of Slovenia. I figured they'd send me a damn good product. And except for one small but important detail about that product, they did.
My first impression of this jacket was 100% favorable. It's all function, no fashion, and appears to be well-constructed, with no cheap plastic or apparent shoddy stitching. And it has tons of cool features. The zippers are all rubber-coated and thus far haven't leaked during our recent spate of cold rain. Even little things like drawstring ends, which flop around loose on every jacket I've been issued, are tucked out of the way in sheaths in this jacket. I can see myself using this jacket for everyday wear, and (in another camo pattern) as a fantastic military cold weather jacket. If UF Pro would just fix that one little detail, which I'll discuss later.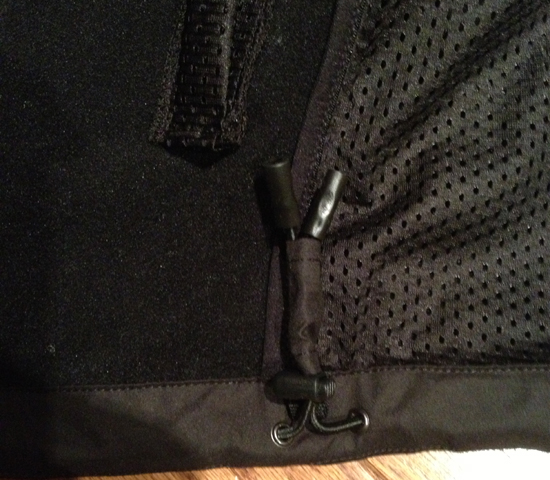 One of the coolest things about this jacket is that it's stuffed with pockets. Interior mesh pockets, breast pockets with access from left or right, little pockets inside the breast pockets, bicep pockets, and forearm pockets. You're not likely to run out of hiding places in this jacket.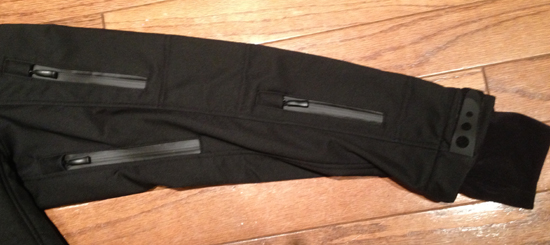 Other great features of this jacket are mesh underarm and side vents, "wrist warmers" (built in half-gloves with thumbholes, like on our issued silkies) at the end of the sleeves, mesh shoulder pads to keep pack straps off your shoulders and allow air through, and a waterproof hood that zips into the collar. The hood is, like, breathtaking.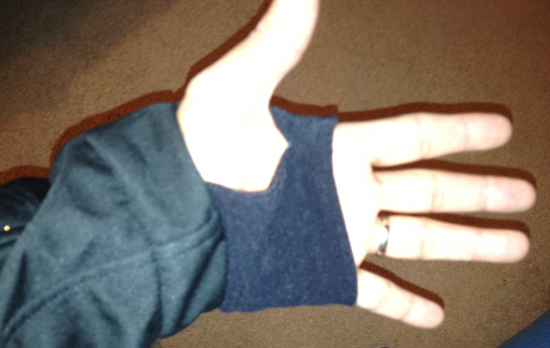 "What's the big deal about a hood? Even the M-65 had one." Good question. The Delta Eagle's hood has a built in head harness, like a tiny ball cap, that snaps in. Every other hood I've ever used has flopped down over my face, and required significant on-the-spot Southern Engineering to keep from obscuring my vision. And even if the hood is fine as I stare straight ahead, as soon as I turn it's in my face again. The Delta Eagle's hood, on the other hand, stayed out of the way.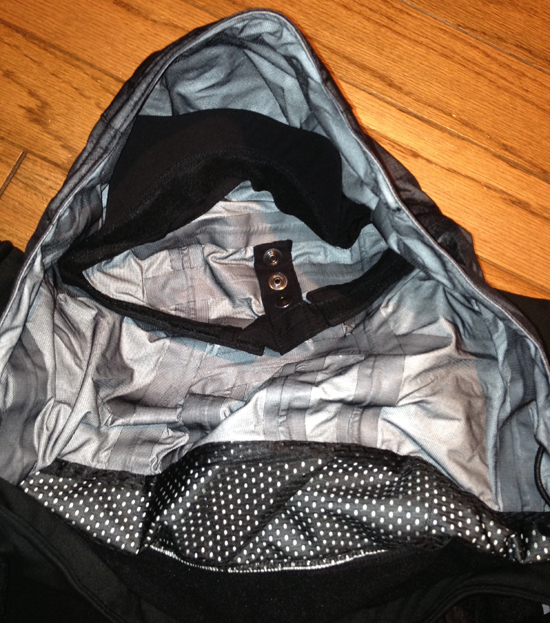 In the "need to know but not a bad point" department, this jacket runs smaller than American sizes. The medium I received is tight; if I needed to wear it in extreme cold weather, I couldn't fit much more than a base layer underneath. And I'm only 5'7" and 160-ish. This jacket feels like a size small.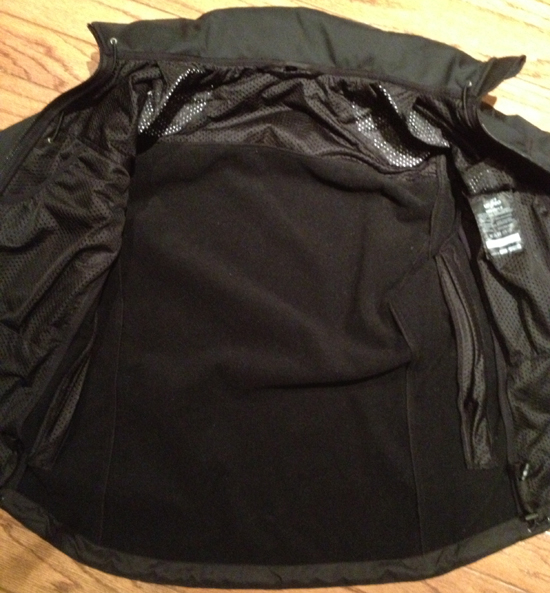 Now for the aforementioned bad detail: the sleeve holes, where the sleeves are sewn onto the jacket torso, are too small. As a result, the bottom edge of the underarm seam jams into my armpit. During everyday wear it's not painful, just aggravating as hell. I last wore the jacket about three hours ago, and can still feel a little irritation. If I was on a patrol or ruck march, unable to adjust my gear on the move, I'd be in pain and maybe bleeding after about an hour. I don't know if this is a design flaw on all UF Pro's
jackets or if I just got lucky and got a defective one; however, it's a serious enough issue that I wouldn't use the jacket for serious military use unless the sleeve hole was made significantly larger.
Bottom line: fantastic jacket, with one serious flaw. As soon as UF Pro fixes it, and I'm almost positive they will, it'll be just about perfect. Here are a few more pics for you.

---
Declare for Morning Wood!
Why become a patron? Not for the dick pics. So you can access the Morningwood Bazaar, obviously.
Exclusive discounts up to 60% off all kinds of guns and gear. 
Plus, unrivaled camaraderie where we only make fun of you most of the time.
Access to Nancy's Squat & Gobble, our closed Facebook discussion group.
If you wish to cite, syndicate, or curate our material, or if you're wondering about our please be so kind as to read our

Terms, Conditions, and Disclosure

s.
Take heed! We have advertisers, sponsors, and affiliate relationships with some of the companies you will be reading about (particularly, but not limited to, archival posts). If you purchase one of those items, we will get a small commission from the sale at no additional cost to you. A lot of work goes into Breach-Bang-Clear; by making your purchase through one of our portals you'll be supporting our work. This will help us buy beer, bullets, and barbecue, and we won't have to put pop-up ads and other such stupid shit into our articles to pay our expenses.