If you don't prefer using your iphone as a watch, this post is for you. Mad Duo

The Suunto Ambit: a Watch Even Col. Strelnikov Would Love
Timur Aleksandrovich
Lets talk about Suunto watches, particularly the one I believe is the best of them all.
After my recent writing of the new G-Shock Mudmaster, there were numerous responses – and those responses were mainly from folks who really like Suunto's Core as their go-to ABC (Altimeter/Barometer/Compass) watch. They like it because it is indeed a great instrument!
The Suunto Core gained incredible popularity about six years ago, when the fed finally added the watch the the GSA schedule and we started seeing it on the wrists of many military folks, famous instructors and field guys. What is there not to like about the Core? It's virtually bulletproof; I personally took one on a few dives (in addition to a regular daily beating) – it functioned flawlessly, always. The only minor quirk was the battery life – with typical daily use (using light function few times per day), the battery needed replacing every 30-60 days. Eventually I managed to fuck up the gasket on the battery door, thus making the watch unsuitable for water immersion (that is the reason I like solar G-Shocks so much – no need to worry about a battery). It was time to start looking for a new outdoor timepiece.
The first time I noticed the Suunto Ambit was on a wrist of a friend a few years ago. Because the size and the general appearance are very similar to a Core, I had to take a second look. "That's one funny Suunto he's wearing! What is that funky stub on the bottom? Oh, its a GPS antenna??! Must have, must have!"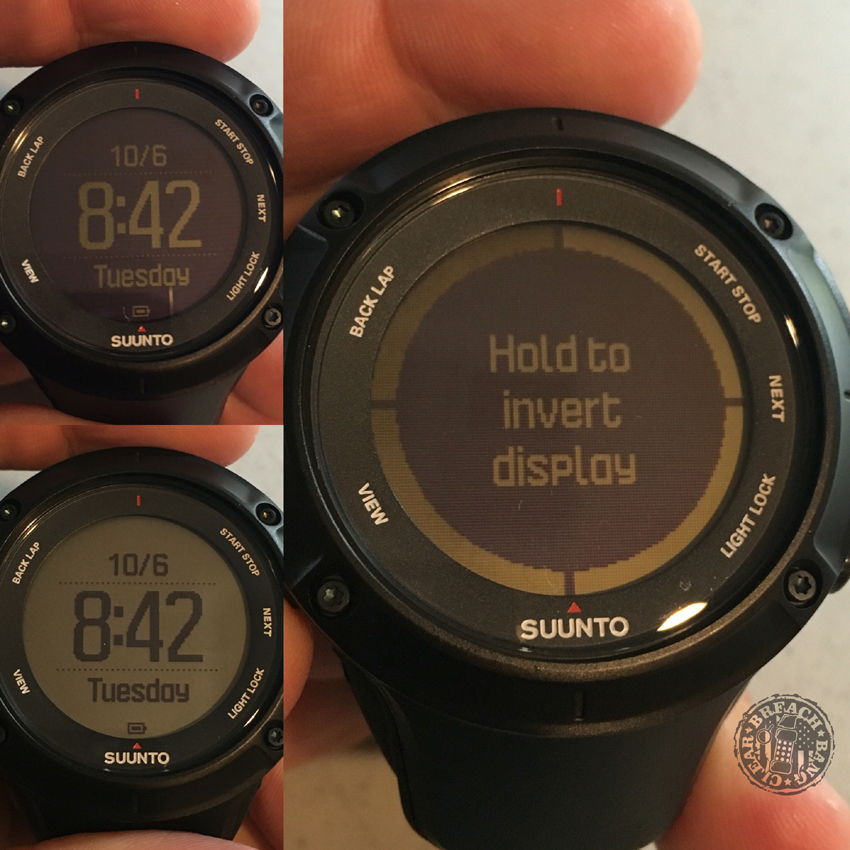 After some research and learning that the price point can be about the same as a Core, it was an easy decision – essentially for the same price, you get ten times the watch. If you want the sapphire glass, top of the line Ambit, it will cost you. But a basic Ambit 2/3 is $200-350.
I'm happy to report that (in my humble opinion as always), the Suunto Ambit is one of the very best ABC watches in production today. Of course there are competing products from Garmin and such, but names such as Tactix are an instant turn-off to a desk ninja like myself (and I know a friend who destroyed a taciticool Garmin during a triathlon swim).
A full review of an Ambit would take about ten pages, so I will cover some highlights. If you want more details, Google is your friend.
As always, we'll rate in shots of водочка, from 1 to 5.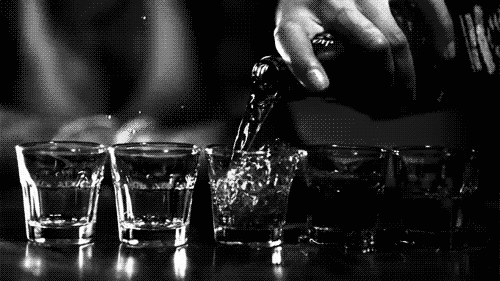 Size, comfort, fit – 5/5
• Naturally, for a pencil pusher like myself, the watch needs to be very large to be even considered. In this, the Ambit does not disappoint! It's a hockey puck for the wrist. But it's EXTREMELY comfortable to wear for extended periods, and is also very light.
• 50.5 mm left-to-right edge (3:30-9:30 diagonal)
• 19 mm thickness
• 36/23 mm band
Case design – 5/5
• Sealed shell/no battery door, etc/bezel removal is the only service entrance – 4 screw retention
• Metal buttons (hardish to push due to an internal seal)
• ABC sensor opening – back, 12 o'clock
• Strap attachment – star driver screws, 3mm diameter – bulletproof
• Battery/comm port – alligator clip/USB cord attachment
Functionality – 5/5
• Digital time (along with day of week, date, 2nd time zone, weather trend, seconds, storm alarm, battery level)
• Light function is customizable – 100 levels (0-100%). 100% is bright enough to be used as a work light (it can be programmed to stay constant on). I keep mine at 25%, which is still enough to serve as a flashlight ("night trip to the head" test = passed!); tactical setting would be good at 1-5% . Illumination is hands down the brightest of any watch I have ever owned.
• Barometer
• Fused altimeter – combination of air pressure and GPS – very accurate and works up to 35,000ft
• GPS speedometer
• Full featured GPS – typical functionality – POIs, breadcrumbs, directions, simple map, waypoints, etc
• Compass – bearing lock, etc
• Stop watch with a great lap counter function (keep track of your weigh lifting sets for example)
• Countdown timer
• EXTREMELY loud alarm clock – complete with a very bright flashing light – this shit is awesome when you are trying to wake up from a three-hour sleep
• GPS-based time keeping (it does not adjust a timezone like Seiko or Casio thankfully, just syncs minutes and seconds)
• GPS based sunrise/sunset data – this one is based on your exact location
• Thermometer
• Storm alarm
• Custom-defined button (shortcut to any function/setting/menu)
Water resistance – 5/5
• 100m
• Fully rated for swim and immersion (I swim with my Ambit few times a week, and had it down to about 50-60ft on a dive; the buttons operated under water, with no leaks)
Software & wireless interface(s) – 4/5
• Ambit 2 requires you to use computer-based software to change settings, create profiles, etc, via a USB cord (it has ANT wireless, but that's reserved for bicycle-riding hippies and their "connected" sissy pedals and some other ANT-enabled crap)
• Ambit 3 adds bluetooth connectivity; iOS app is not some bullshit, limited functionality program, it is a full-featured Ambit management suite (ANT is gone/replaced by bluetooth)
• You can receive multiple notifications on Ambit from your phone – texts, breaking news, phone calls, etc (I think iOS only though)
• Support for all kinds of bluetooth sensors/pods: heart rate strap for example
Fitness tracker – 4/5
• Three simple screens – daily activity graph/calorie counter, weekly bar graph, time to recovery
• Ambit uses algorithms to "fine-tune" tracking for different activities, so the energy spent from running is very different from swimming
• Swim tracking is awesome, very accurate, down to the stroke count. You can teach Ambit three different styles of swimming, and carry on knocking out those 9min 500m swims
• It has few basic sport profiles on board, but you can create just about anything you wish, from Crossfit to Masturbation
• GPS can track & record every activity
• Ambit is very accurate in recording runs outside of GPS coverage – such as an indoor track
• Optional heart rate strap – fully waterproof and okay for swimming
• Algorithms are tuned to your gender/weight/height/age
• iOS app has an option to display all activity/workouts on a calendar (complete with detailed data for each)

Battery – 4/5
• Battery life is largely defined by what function the watch is used for; high accuracy GPS with data recording every second will cut your battery down to less then 24hrs. Everyday use as a watch: about 45 days. I use the Ambit to track my workouts and swimming (5-6 days per week at 90min per session), and the battery lasts about 2-3 weeks to 15%.
• Battery is recharged using proprietary alligator clip cord with a standard USB plug on another end, additional cord are about $20
• Battery can be fully regarded by an 1A USB charger (from an iPhone) in about 120 minutes (little longer from a portable USB charger).
Legibility – 5/5
• Awesome
Would I recommend this as a tactical watch? Absolutely. If you still need convincing, read THIS AWESOME REVIEW of the Ambit.
Mad Duo, Breach-Bang& CLEAR!
Comms Plan
Primary: Subscribe to our newsletter here, get the RSS feed and support us on Patreon right here.
Alternate: Join us on Facebook here or check us out on Instagram here.
Contingency: Exercise your inner perv with us on Tumblr here, follow us on Twitter here or connect on Google + here.
Emergency: Activate firefly, deploy green (or brown) star cluster, get your wank sock out of your ruck and stand by 'til we come get you.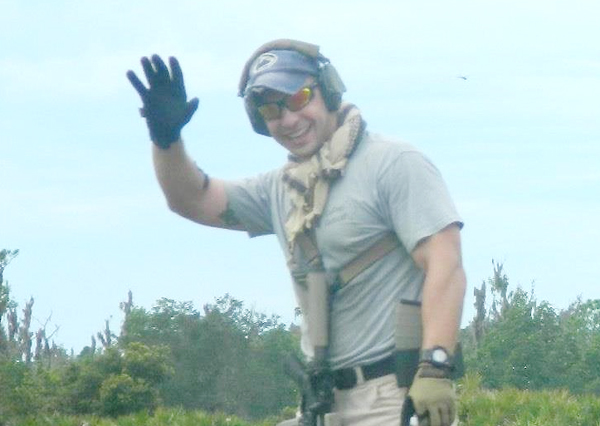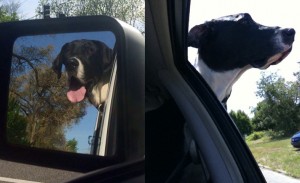 About the Author: Timur Aleksandrovich is former taiga-frolicking proud bacon- and big-dog-loving American who ain't from around these parts. We can't tell you where he comes from, but we can say he grew up wearing a fuzzy hat, loves vodka (which he pronounces WODka) and never does anything without a plan. Though his profession has nothing to do with anything tactically sexy (that we're gonna tell you about), Tim knows his way around guns and gear. Luckily he made so much money in the 90s selling off Sukhoi Su-47s, souped up BTR-90s and that one cherry MD-160 Ekranoplan to Jacobim Mugatu he can still afford all kinds of cool toys. Timka is an extraordinarily proficient shooter and prefers timepieces that weigh as much as a small child. He is evil genius smart, retard strong and easygoing as an Amish guy stoned on Sunday. You may have read about him in a couple things written by Tolstoy and Mikhail Sholokhov (or maybe it was Pasternak, we can never remember). We hang around with him not so much because we like him but because he sounds like Col. Strelnikov when he talks, and because he lets his Great Danes wear shemaghs. We're still holding out hope he'll someday show up to the range with an original 1983 Jatimatic 9x19mm SMG and lots of ammo. A desultory meteorologist and member in good standing of our "Everyman Tactical" element, Tim is a graduate of Grosse Pointe High School and is a Martin Blank cynicist in good standing. Most of this we're just making up of course, but he really does look good in those shaggy hats and he really is gay for watches and knives. If you're the stalking sort you can creep on him by watching him on the live webcam he has in his outhouse on the steppe right here.
Grunts: desultory.