Review: LimeFuel – Limeade Blast 18000mAh Charger
Review: LimeFuel – Limeade Blast 18000mAh Charger
Apocalypse Josh
I was asked, "what piece of gear do you think you'd be pissed about if you went out and left it behind?" I had a hard time coming up with a single item, as I have a lot of redundancy in my EDC. However, one thing I really don't like realising I have left behind, or lent out, is my external power source. My personal go-to power pack I originally backed as a Kickstarter, and has now moved into full commercial production: the LimeAde by LimeFuel.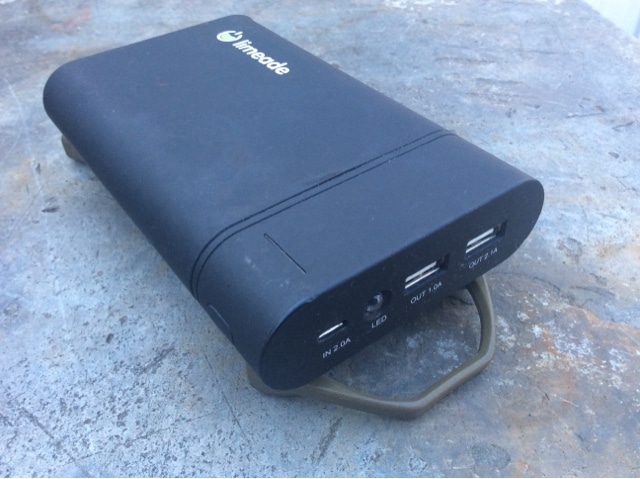 I use it primarily to recharge my iPhone, iPad and other personal electronics. Back before my HEXBrite flashlight died, I used to charge that too. I've used small, supermarket shelf battery units before and wasn't impressed, hence why I opted for a heavy duty unit like this. This is the Limeade BLAST L180X, their 18000mAh high-capacity option (at the time of the Kickstarter campaign). It has been with me since July 2013 and faithfully charging my devices every other week or so.
The L180X weighs in at 370g (13 ounces), measures 124 x 79 x 24mm, and is covered in a textured plastic case with a slightly tacky surface, meaning it will stay put when placed on slightly uneven surface. This makes it ideal for when you're in transit and don't want it dragging your devices into a mad dash to the ground. The Blast can easily slip into a backpack, pouch, or pocket without weighing you down.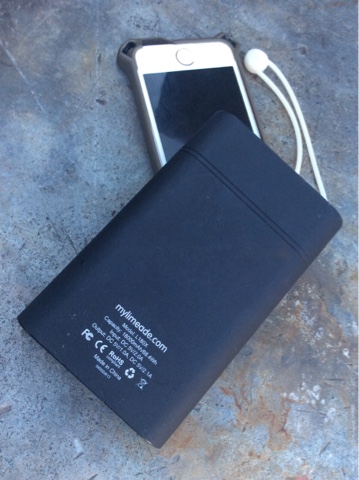 The Blast features a 2.0A micro-USB input for charging, an integrated LED for those bottom of the pack rummaging sessions. But the most important parts are the two outputs: one for 1.0A and the other for 2.1A. The ultra-high 18000mAh capacity comes with a input charging time to match, and depends on charger output speed. A 2A charger (like an iPad charger) will speed charge the L180X in 11 hours while a 1A (like a iPad charger, or some car-lighter chargers) will take up to 18 hours.
The FCC, CE and RoHS certified 18000mAh Blast provides enough juice to charge an iPhone 5 twelve times without having to recharge the external battery. To cater for the other devices, check this list out as an indication:
Apple iPhone 4 or 5: ~12.5 times
Samsung Galaxy S III: ~8 times
Samsung Galaxy Note: ~7 times
Amazon Kindle Fire: ~4 times
Apple iPad 1 or 2: ~2 times
Google Nexus 4: ~8.5 times
Google Nexus 10: ~2 times
Sony PSP: ~11 times
Apple iPod Nano: ~171 times
For more modern devices, just divide 18000 by the mAh usage of your device.

LimeFuel also put out two smaller versions of the Blast, the L130X (13000mAh) and L156X (15600mAh). However, further development has led to several lines now being available. The new models are their Rugged line, and a Lite range, the new generation of Blasts (which we have one of, the L200X featured above on the right), as well as Go-Pro and Phantom drone batteries.
I've had very good service out of my Limeade Blast, and when I go on adventures or even just have solid days away from my desk off-site or in meetings, it's an invaluable addition to my load out. And it's appreciated by anyone else who wants to sponge amps off me.
-AJ
---
---
Mad Duo, Breach-Bang& CLEAR!
Comms Plan
Primary: Subscribe to our newsletter here, get the RSS feed and support us on Patreon right here.
Alternate: Join us on Facebook here or check us out on Instagram here.
Contingency: Exercise your inner perv with us on Tumblr here, follow us on Twitter here or connect on Google + here.
Emergency: Activate firefly, deploy green (or brown) star cluster, get your wank sock out of your ruck and stand by 'til we come get you.