Gear Report | the Fenix HL60 Headlamp
It's a Fenix for your forehead — this report takes a look at the Fenix HL60 Headlamp. 
A cop buddy of mine was an infantry Marine in Iraq. One night he walked up to a portajohn on his firebase and yanked open the unlocked door. Sitting on the throne was a shocked Marine with a headlamp on, a girlie magazine on his lap, and his hand flagrantly engaged in mortal sin.
Fenix's new HL-60 headlamp would have been that no-class Marine's dream.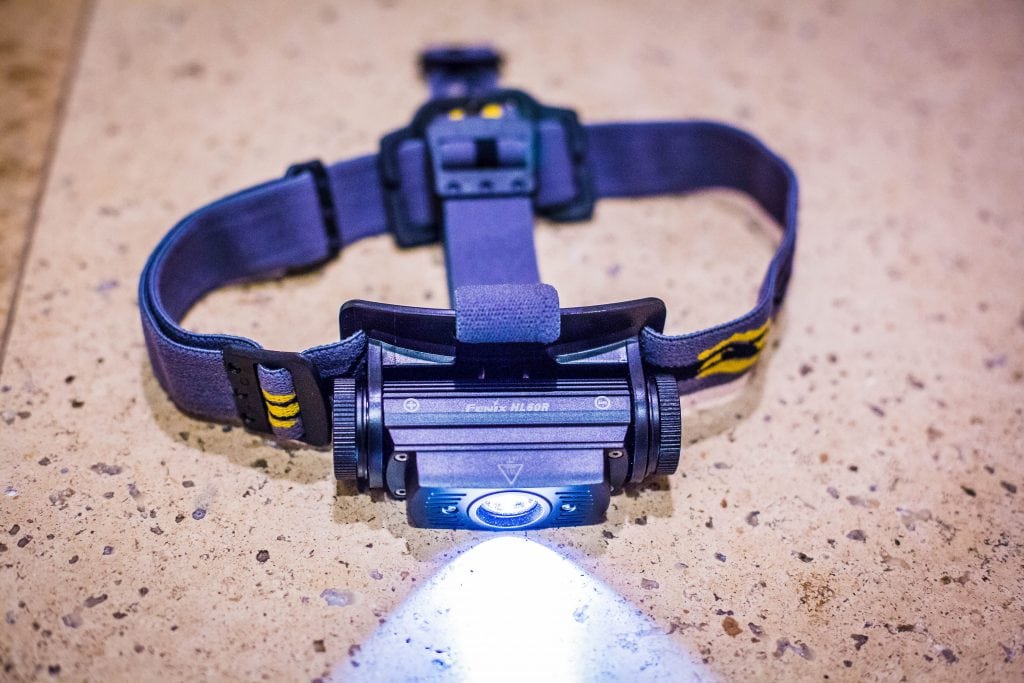 Sure, headlamps are terrible for anything tactical but campers swear by them, spelunkers live and die by them, rescue crews love them, and fobbits use them every night at poorly-illuminated FOBs and firebases. I used a couple headlamps overseas, and like most of us I probably just grabbed whatever lamp was cheapest at the PX. Those headlamps last about as long as you'd expect a flimsy plastic light to last; the Fenix HL60, on the other hand, is made of high-grade aluminum and feels sturdy enough to swing like a flail when you're out of ammo. More than that, it's got multiple features that make it useful to everyone from rescue crews who need blinding light to Portajohn Marine who wants as dim a light as possible.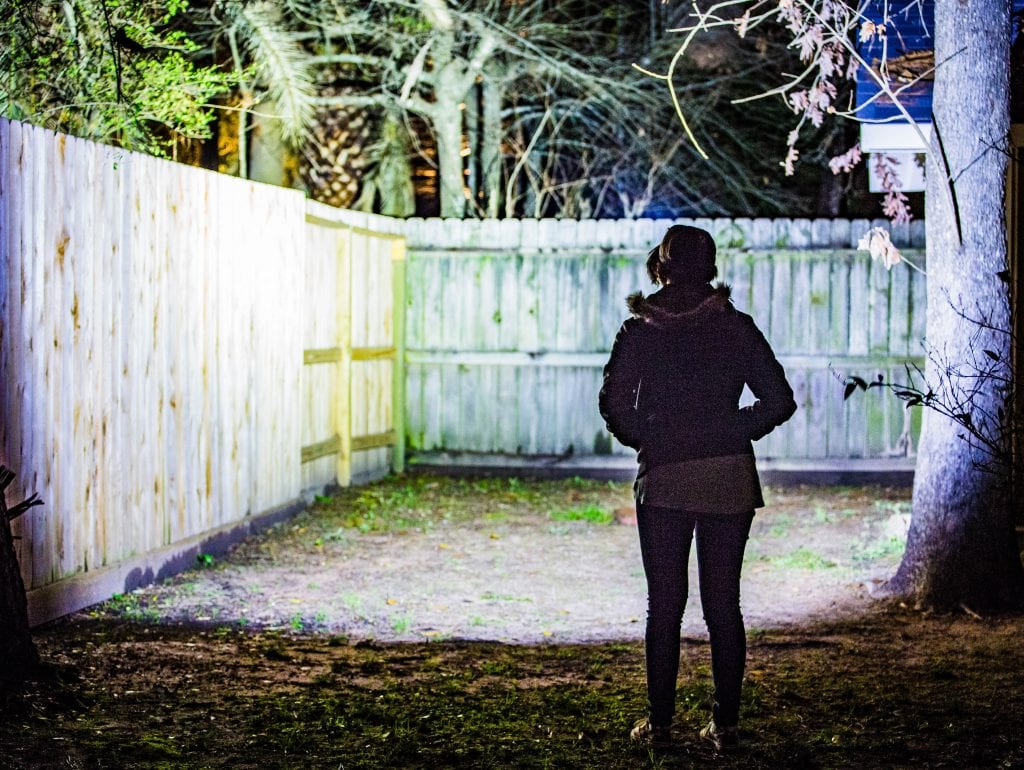 Fenix HL60 Headlamp Specifications and Features
Here are the HL60's specs and features, from the Fenix website:
Size: Length: 3.4″ (87mm) Width: 1.8″ (46mm) Height: 2.0″ (51mm)
Weight: 4.3 oz. (121g) excluding batteries
Batteries: One rechargeable 18650 Li-ion battery
Included: 2600mAh battery, USB cable, headband, headlamp strap, top headband mount, spare O-ring
Warranty: Limited Lifetime Guarantee from Fenix Lighting US
Utilizes Cree XM-L2 T6 Neutral White LED with a lifespan of 50,000 hours
Powered by one 18650 Li-ion battery or two CR123A batteries
87mm Length x 46mm Width x 51mm Height
121 gram weight (excluding battery)
Digitally regulated output maintains constant brightness
Reverse polarity protection, to protect from improper battery installation
Side switch for fast and simple operation
Charging cable features Micro USB port, directly charges 18650 rechargeable Li-ion battery
Characteristic red light
Made of durable high-grade aluminum
Premium Type III hard-anodized anti-abrasive finish
Toughened ultra-clear glass lens with anti-reflective coating
Light It Up
The Fenix HL60 has five white-light power settings, from very dim five lumens in Eco mode to a very impressive 950 lumens in Turbo, plus two red LEDs for wandering across your blacked-out firebase at night. The light is powered on and off by holding down the power/mode button, which is the only control on the unit. Cycling through the modes is accomplished by repeatedly pushing the same button.
Simple.
Fenix HL60 — Power It Up and Drown It
The headlamp runs off of either two CR-123s or, even better, a Li-ion 18650 battery that can be recharged while mounted via a rubber dust-covered micro-USB port on one end of the housing. As an added bonus the light has a sort of hard-to-remember signal system to notify the user what the battery level is, so after you memorize/write it down somewhere you should never be surprised by a sudden battery burnout. The USB port was a little concerning since Fenix claims the HL60 is waterproof to two meters. But Fenix says the HL60 is fully waterproof even with the flimsy dust cover off.
I filled my bathtub, uncovered the USB port, turned the light on and tossed it into the water. It stayed on. I took it out, turned it off, let it dry out and tried it again. It worked just fine.
It really is waterproof.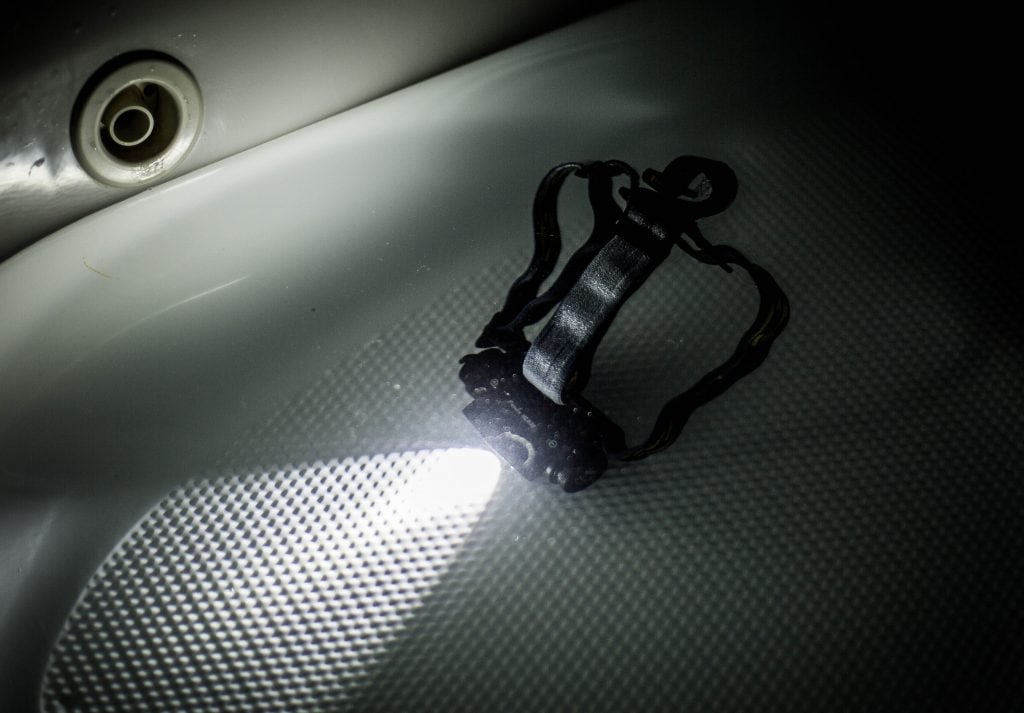 The light also has a strobe feature, and the light angle is vertically adjustable. So it's just an all-around highly capable and sturdy piece of kit.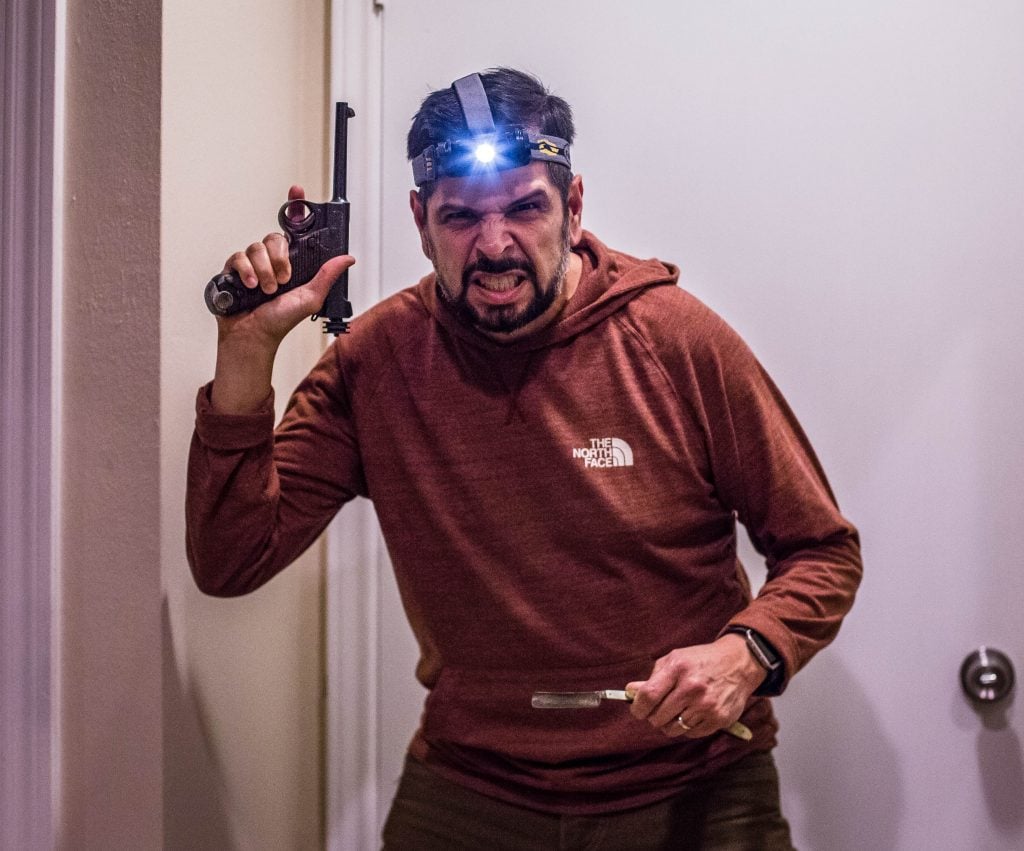 If there's one drawback to the HL60, it's weight. The cheap headlamps I used before were crap, but were so light you'd forget they were there. But at just over a quarter pound, the HL60 doesn't let you forget when it's on your bare head (although on a helmet it's probably not a big deal).
The HL60 sells direct from Fenix for $75. You can find it on the Fenix Lighting website or here on Amazon. (It's eligible for Prime and is listed as an "Amazon's Choice.")
Brownells is headquartered in Grinnell, IA (and is worth a visit). They describe themselves as a company, "…forever connected to the outdoors and forever committed to its industry." You can find them online at Brownells.com, connect with them on Facebook (/BrownellsInc/) or follow them on Instagram, @brownellsinc. You can also, of course, subscribe to their YouTube Channel. Brownells, Inc.: Serious About Firearms Since 1939.
Remember, there's an ongoing list of recent additions to their lineup in the New Products section of the Brownells website, and you can order a print catalog here.
Live above the 49th Parallel? You can now order many Brownells products in Canada, too.

Enjoy Breach-Bang-Clear? How about doing us a solid. Back us by joining Great House Morningwood – you'll get stupid awesome rewards for it.