RAZAR – Rapid Adaptive Zoom for Assault Rifle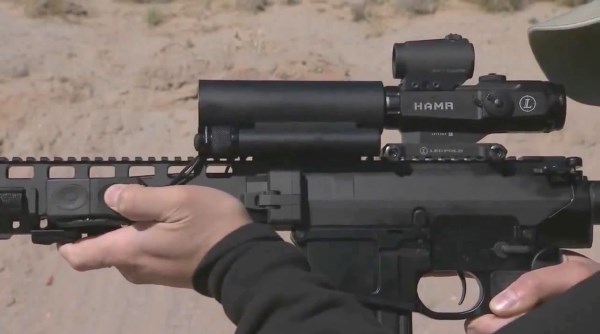 Yesterday our buddy Mat Cox wrote an article about the RAZAR, a new optic developed by a former SF officer and  Sandia National Laboratories. It apparently allows shooters to zoom in and out on short- and long-range targets more quickly than traditional scopes allow. RAZAR stands for Rapid Adaptive Zoom for Assault Rifles. It uses a push button for magnification change.
"Unlike traditional optical zoom, "adaptive zoom changes the focal lengths of two or more lenses by varying the curvature of the lenses' surfaces to provide optical zoom without changing their overall positions relative to one another. This allows the user to view either a wide-angle image or zoom in on an area of interest with a compact, low-power system."
It will be interesting to see how this develops, and how much muscle memory and/or cognitive effort it will require to make the adjustments. It will be cool to see this married to thermal/NVG technology, and maybe adapted to soldiers who've suffered ocular damage overseas.
Read the original article here on Military.com. Make sure you watch the video that explains it – pretty cool shit.