RamRodz Pistol Cleaning Rods
There is a big difference between punching your bore and getting your bore punched.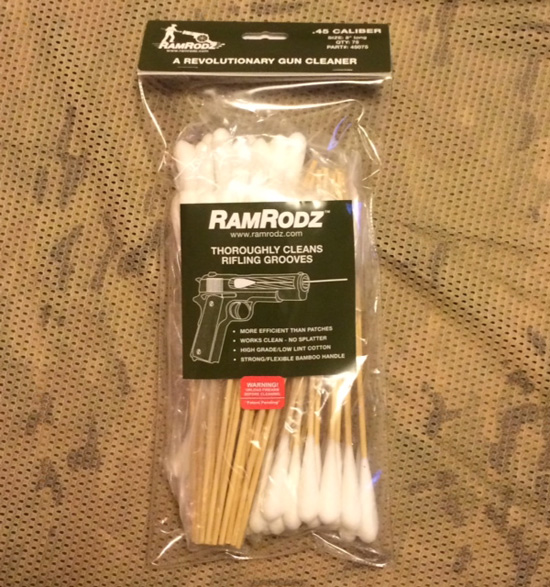 Punch your bore:preceded by time on the range or in combat; the act of cleaning a weapons barrel, to remove carbon, copper and debris from the barrel of your firearm.
Getting your bore punched:preceded by a burning sensation when urinating, shortly after getting black out drunk. Usually follwed by attempting to have Doc administer medicine on the down low and then Article 15 and commander's ban of all local strip clubs.
Its important to know your terminology. Recent we purchased a pack of RamRodz brand bore cleaning rods. The idea is a simple, if not novel approach to cleaning your pistol barrel. RamRodz are a heavy bamboo stick with a high grade, low lint swab securely affixed to the end. Made in all the common handgun calibers, you simply get the "caliber" of Ramrodz to match your blaster. Since we pretty much shoot everything, we figured we would give the .45 ones a try. After a recent range session, me and Slim returned back to the compound to watch zombie movies and perform weapons maintenance.

Tearing our pistols down and busting the cleaning gear tool-box out, we proceeded to fill the air with the sweet smell of carbon killing solvents. Being a bit of traditionalists, we both like to use the tried and proven Hoppes #9 on barrels. By simply dipping the RamRodz into the solvent, we were able to get our barrels squeaky clean in a matter of a few minutes. Wet or dry, the rods create a tight but manageable seal with the bore.  The bamboo is strong and has a good about of flex to it, definitely stronger and better than simple q-tip type swabs. Instead of burning through the whole pack, we discovered that after passing the rod through the bore, you can use it to push a patch through. We did this several times, and then took a standard cleaning rod with a bore brush to knock out stuck on residue.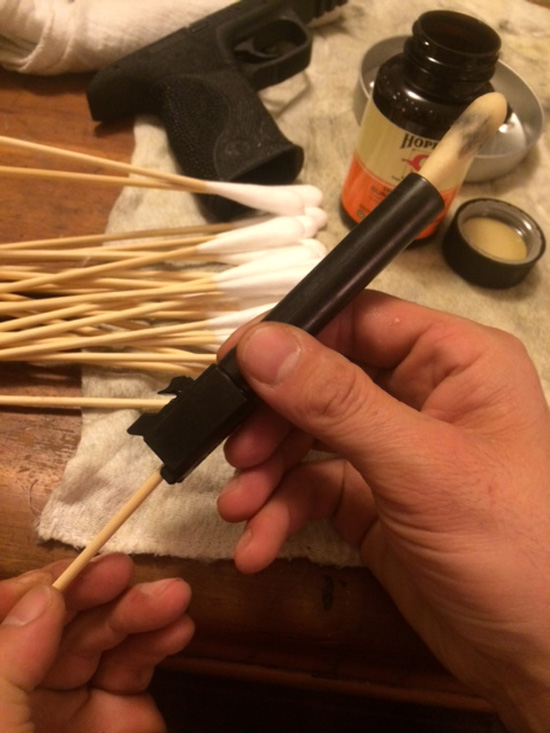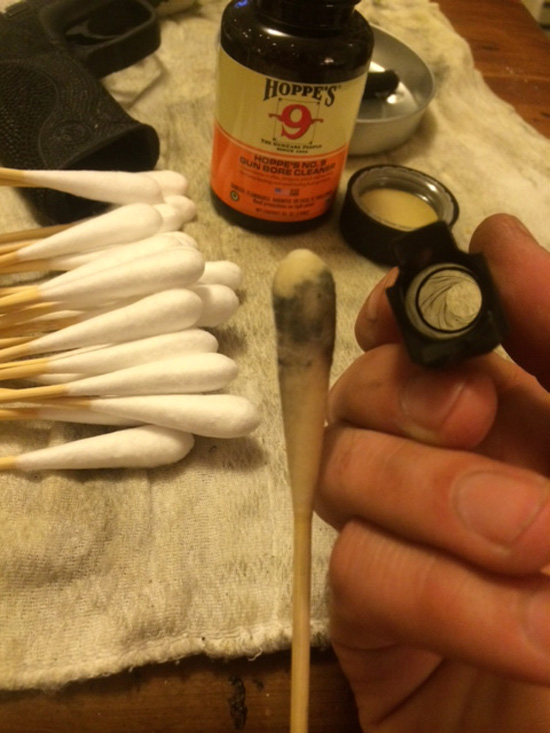 When we were all done cleaning the barrels, each of us had only used four RamRodz and 6 patches to leave a flawlessly clean bore. This task only took about five minutes, and we moved onto the slides and frames. The cleaning rods worked great at wiping down the slide's breach face, and front internal part of the slide. The back side of the rods,( just the bare bamboo) worked great as a non-marring tool to clean the raceways.
By simply wrapping a patch over the exposed bamboo tip, we each pushed the patches into the hard to reach nooks and crannies of the slides. From start to finish, our sidearms were combat clean, verging on inspection ready in about 15 minutes. For such a stupid-simple product, the cleaning rods saved a noticeable about of time. Overall, they are worth the money they cost for the time that they save. Pick up a pack and give them a try, we think you'll like them as much as me and ole' Slim.
You'll find them at http://ramrodz.com/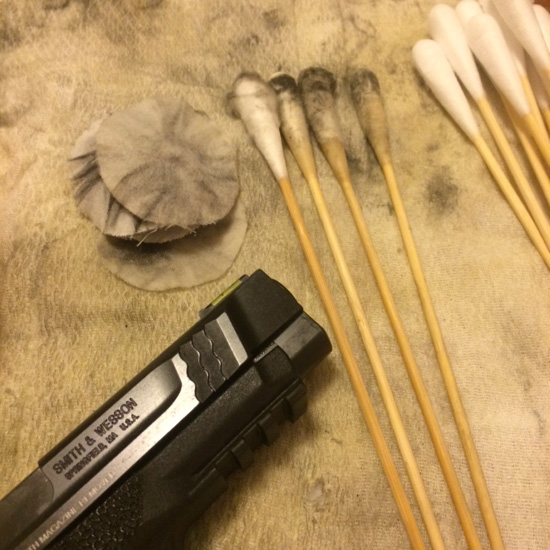 Mad Duo Nate