Report: the Radical Firearms Carbine

Report: the Radical Firearms Carbine
Chris Hernandez
Last year, a few months after I toured Radical Firearm's facility and met its staff, I was handed a Radical AR to review. I intended to get right on the review, but then my house got flooded. A month later it was flooded again. Then we had to move to a temporary house, then buy a house and move again. Then my job changed, then my daughter and granddaughters moved back in, then…well, you get the idea. The last year has been chaos. My apologies to Radical for letting this drag on so long.
Fortunately, even with the chaos, I still managed to work the Radical carbine out a little. I used it to evaluate the Leupold D-EVO/LCO combo, took it to Aimpoint's interactive live-fire range in Grapevine, Texas, dumped a few mags of craptastic ammo through it out in the country, put it through a couple iterations of my department's carbine qualification, and shot it at a private 400-yard range.
I didn't torture test it, but I ran it enough to decide whether or not I trust it.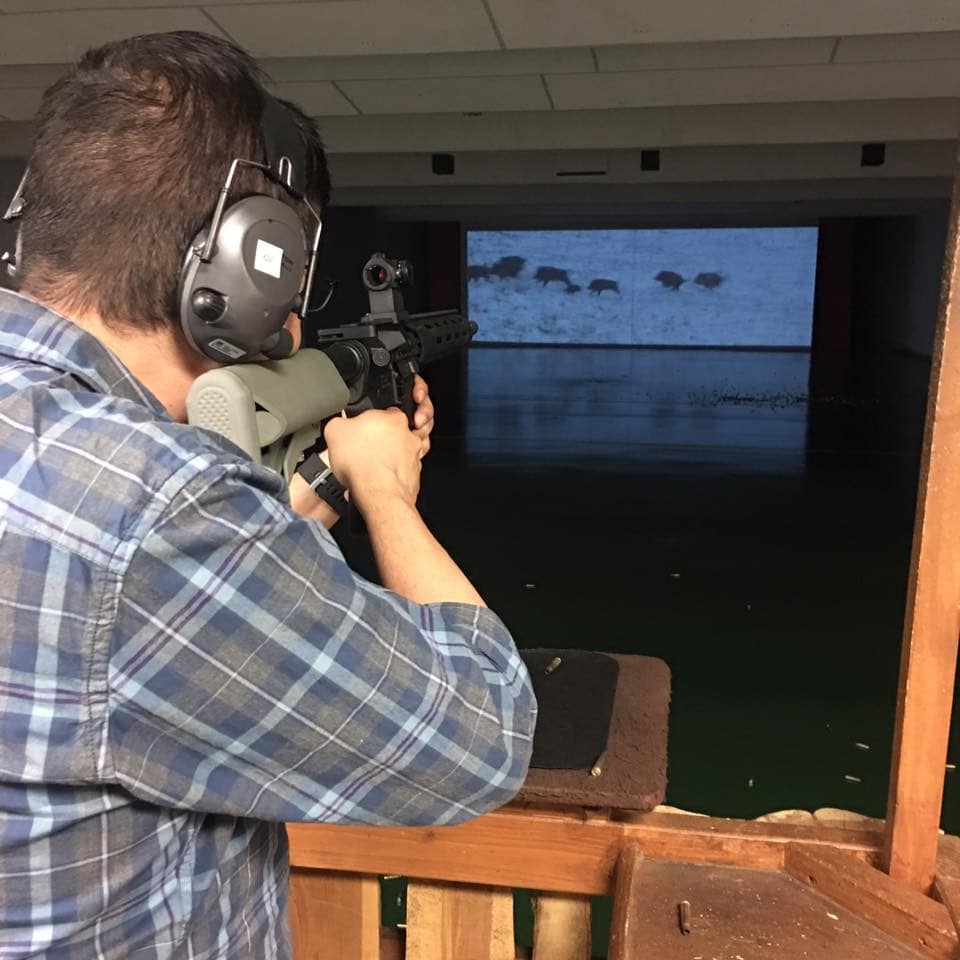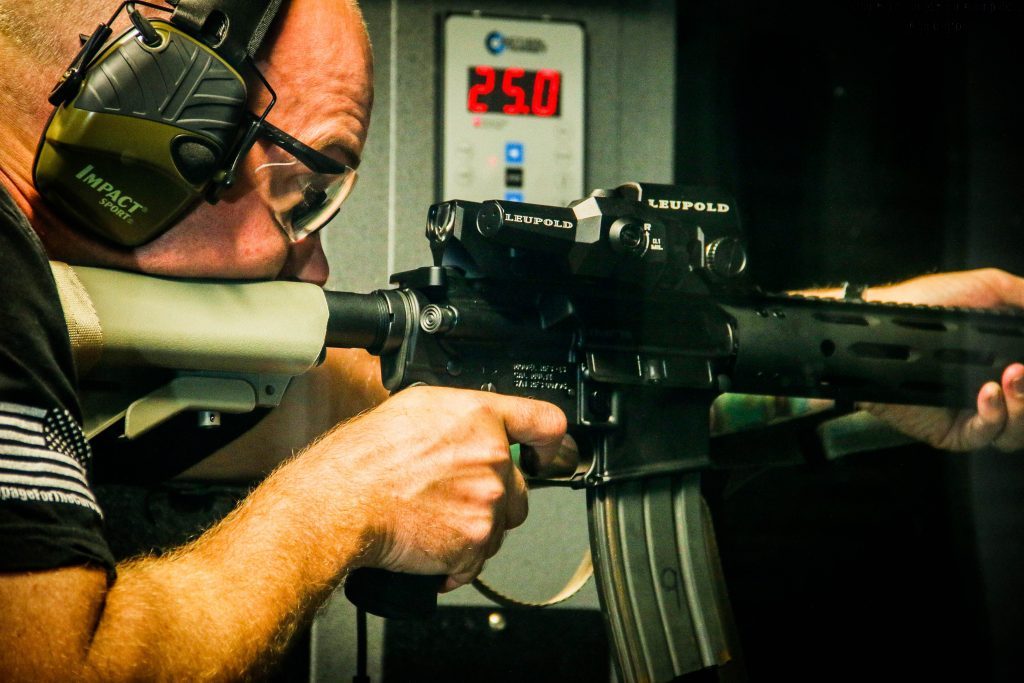 During my extended review period, Radical had some experiences that were…well…noteworthy. The most noteworthy involved a misunderstanding that led to a reviewer wrongly proclaiming Radical weapons poor quality and unreliable (Radical and the reviewer later figured out how the miscommunication happened and buried the hatchet). Rumors of bad quality control and at least one thoroughly bad review still float about on the internets, and people I respect told me they wouldn't buy a Radical. So despite my great experience touring Radical's facility and meeting its staff, I didn't have a predetermined conclusion about Radical's weapons.
My initial impressions of Radical's carbine were, however, very positive. Here are the features of the RFS-15 carbine I evaluated, as listed on Radical's website:
16″ M4 5.56 Melonite Barrel 4150V Chrome Moly
1 in 7″ twist rate
5.56 Chamber with M4 Feed Ramps
1/2×28 Thread Pitch
M16 Milspec HPT/MPI BCG
RF Low Profile Micro Gas Block
Stainless Carbine-length gas system
Direct Gas Impingement
Mil-Spec A2 Flash Hider
12″ Free Float Radical Firearms Billet FGS Round Rail
Picatinny Top Rail
Allows for the use of Magpul MOE attachments
Forged Upper Receiver with Forward Assist, Shell Deflector
Forged Radical Firearms Lower
Milspec Lower Parts Kit
Over Molded Grip
M4 Collapsible Stock
I removed/added a few accessories. By the time I took it to my department range last month it had a B5 stock, BattleComp compensator, 5.11 Vickers sling, Magpul BUIS (they were free), Radian Raptor charging handle, America Grip tool kit, and Aimpoint Patrol Rifle Optic. Also, I haven't cleaned the carbine at all during the entire time I've had it. The only maintenance I've performed is light lubrication.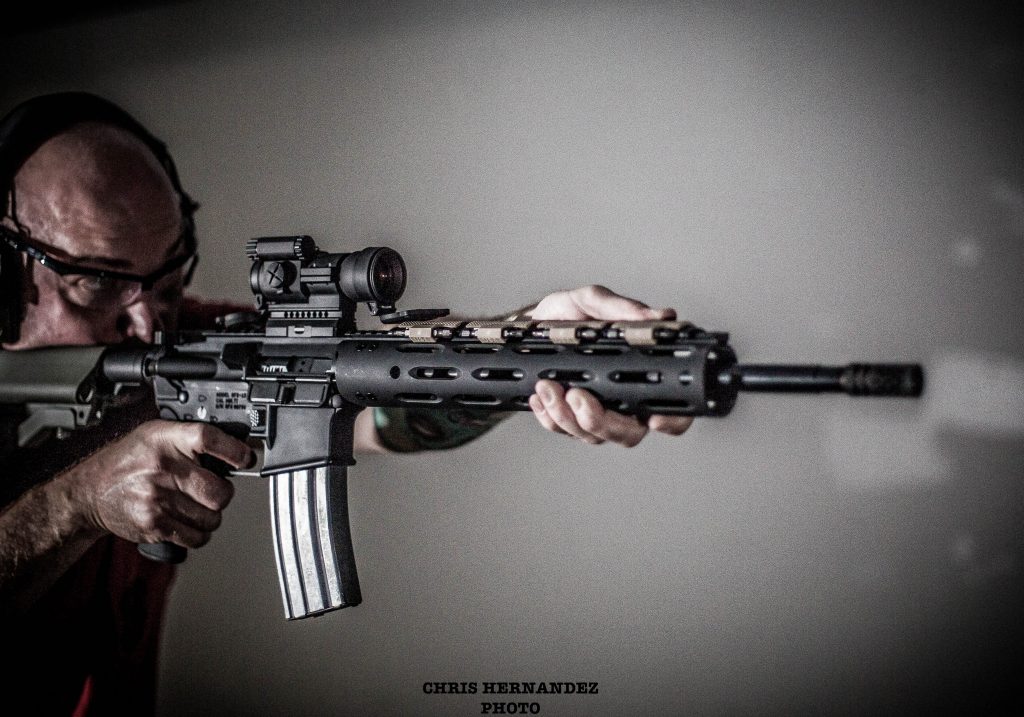 So what makes this Radical carbine different?
It's an AR. There's nothing different about this one, except one weird little detail: The right front of the bolt carrier is shaved down, which means you can cycle the bolt without popping the dust cover. When I first saw that I wondered if it was a defect. Then I decided it couldn't possibly be, then I wondered if the first round fired would bounce off the closed dust cover and cause a malfunction.
I'd guess Radical shaved it to reduce weight. Whatever the reason, it didn't cause a malfunction. The only drawback to the unusual bolt carrier design is that if the dust cover's closed and I want to lock the bolt to the rear and show clear, I have to stick my hand into the mag well and pop the dust cover with my fingertips (which gets my fingers all icky). Other than that, it runs like a standard AR.
And speaking of malfunctions, I had one. At the Aimpoint range I had a failure to feed. We were sharing Aimpoint's old magazines, and I'm pretty sure one of those old mags failed. Other than that one FTF, I haven't had a single problem that stopped the weapon from firing.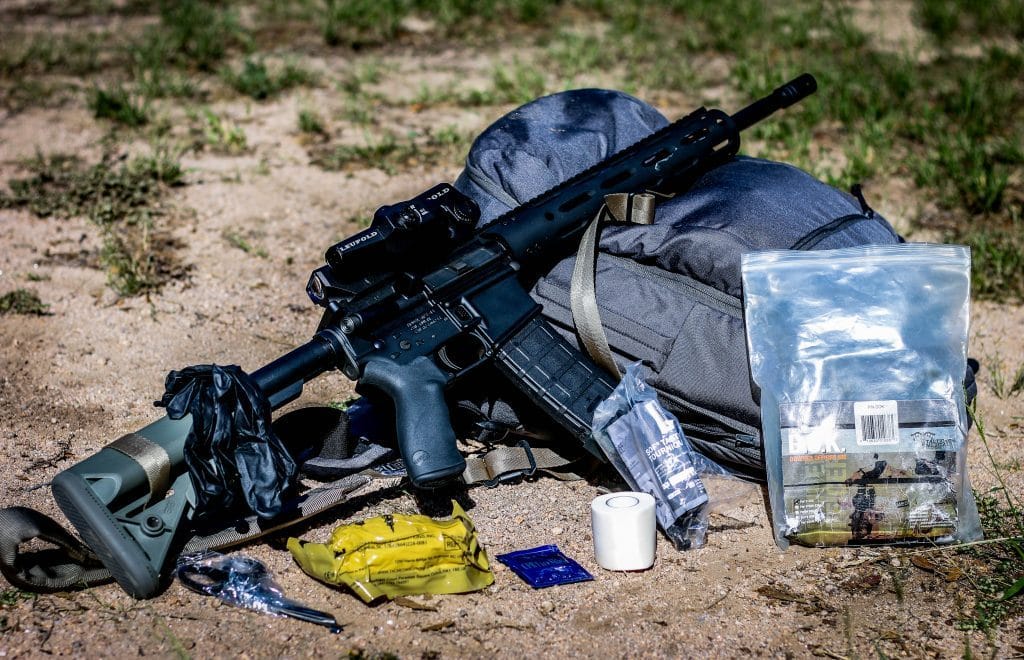 I did have another weird occurrence though, also at the Aimpoint range: twice when I fired I saw a flash of gunpowder just in front of the optic, near the front of the upper receiver. After each flash I stopped and tried to figure out where exactly it came from, but couldn't tell. Both flashes happened during a string of fire from one magazine, a few shots apart. Neither was associated with a malfunction, and neither had any apparent effect on those rounds' accuracy. I've fired a couple hundred rounds through the weapon since then, and have had no problems whatsoever. So, ammo problem maybe? Whatever it was, it doesn't seem to be an issue.
As far as accuracy goes, my zero groups were around dime size at thirty meters. Practical accuracy during departmental carbine qual was better than my usual. A police sniper friend of mine who fired it with the D-EVO had no complaints about accuracy. And my Marine buddy and I fairly consistently hit a steel silhouette target at 400 yards using the Aimpoint PRO.
I never saw anything in this rifle that made me doubt its accuracy capabilities. It's not a match weapon, and doesn't claim to be. But at patrol rifle distances I have no worries about hitting what I'm aiming at, or at least no worries about missing because of the rifle.
Bottom line, is this carbine worth $650?
Some gun guys say Radical carbines have quality control problems. Maybe they got unicorn bad rifles. I didn't see any quality problems. Maybe I got a unicorn good rifle. If I was in the market for a patrol carbine and saw this one offered for $650, would I take the chance and buy it?
Based on my experience with this carbine, hell yes I would.
It's accurate and reliable, at a far cheaper price than most other ARs. I'd buy it, and carry it on patrol without worry. Maybe other people have valid reasons not to trust Radical weapons. I can't comment on those reasons. But I can say that nothing I personally saw in this carbine gave me reason to doubt its quality or capabilities.
Find 88 Tactical on the Book of Face right here, or on Instagram @88tactical. You can subscribe to 'em on Vimeo too. 88 Tactical is a member of JTF Awesome.

[arrow_feed id='48991′]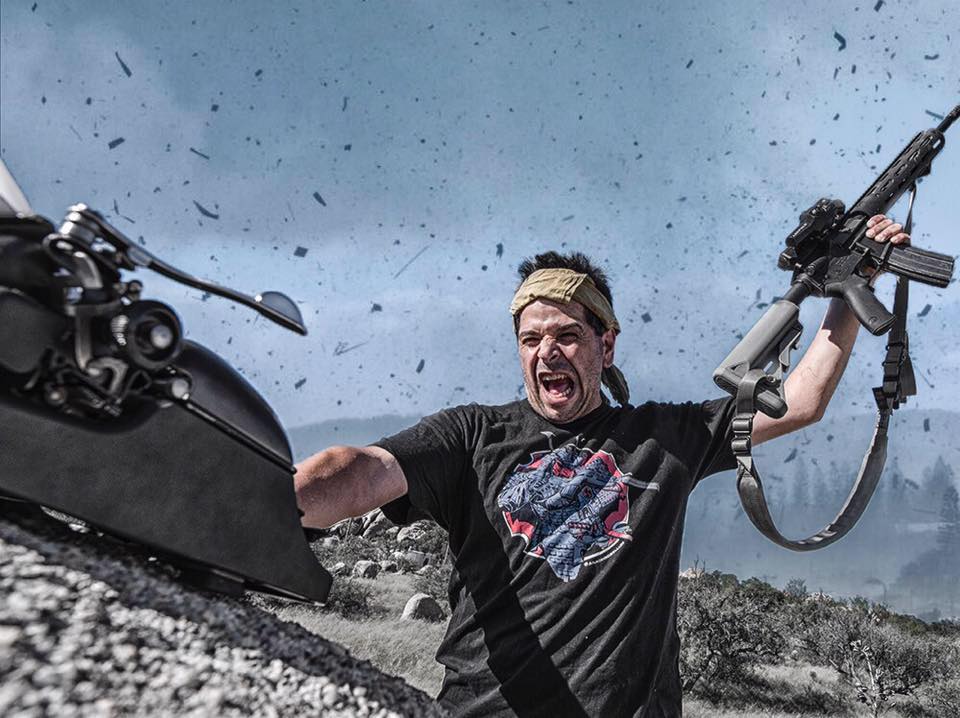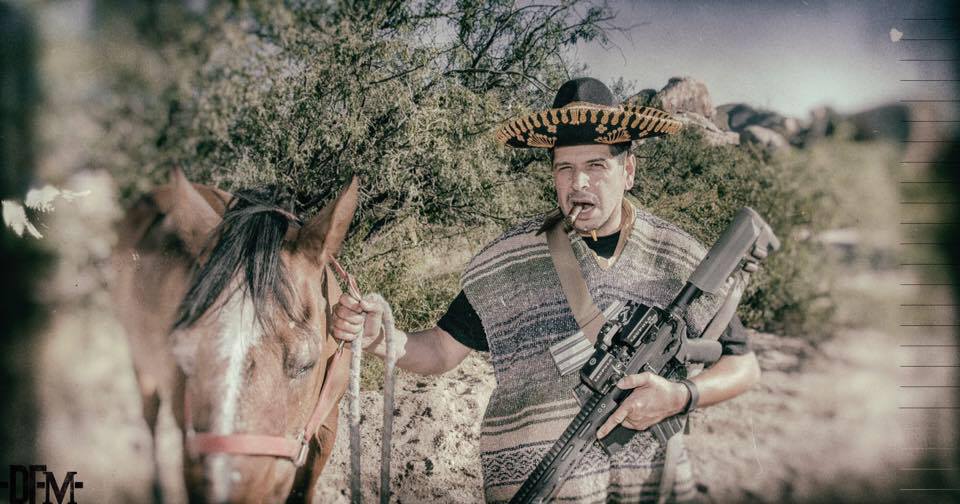 -CH
If you wish to share or repost, please so kind as to follow our terms and conditions.
Mad Duo, Breach-Bang& CLEAR!
Comms Plan
Primary: Subscribe to the Breach-Bang-Clear newsletter here; you can also support us on Patreon and find us on Pinterest.
Alternate: Join us on Facebook here or check us out on Instagram here.
Contingency: Exercise your inner perv with us on Tumblr here, follow us on Twitter here or connect on Google + here.
Emergency: Activate firefly, deploy green (or brown) star cluster, get your wank sock out of your ruck and stand by 'til we come get you.
T&C: All original material published by Breach-Bang-Clear is the copywritten property of Breach-Bang-Clear, Inc. If you wish to repost, republish, or otherwise share our content, feel free to reproduce an extract of up to 225 words and one complete, unaltered image, preceded by attribution crediting the source and author's name, to include a link to the Breach-Bang-Clear home page, with a link back to the full article on our website, BreachBangClear.com. You do not require our permission to do this. Please do not reproduce our content in its entirety without contacting us first. We do allow full syndication on a case by case basis (credited, and posted with a canonical link, as is common practice and in good form) but only when mutually agreed upon beforehand. If you wish to reproduce a complete article, please contact us for permission to publish first.
About the Author: Chris Hernandez, seen here on patrol in Afghanistan, may just be the crustiest member of the eeeee-LITE writin' team here at Breach-Bang-Clear. He is a veteran of both the Marine Corps and the Army National Guard who served in Iraq and Afghanistan. He is also a veteran police officer of two decades who spent a long (and eye-opening) deployment as part of a UN police mission in Kosovo. He is the author of Eating Tacos is Racist, Females in the Infantry? Yes Actually, The Military Within the Military, and several other delightfully opinionated bloviations. He has also penned the modern military fiction novels Line in the Valley, Proof of Our Resolve and Safe From the War. When he isn't groaning about a change in the weather and snacking on Osteo Bi-Flex he writes on his own blog. You can find his author page right here on Amazon.