Showing and Telling at CORE
This badass article (it's awesome, wait 'til you read it, you'll see) brought to you by…
It's been a busy month so far at Breach-Bang-Clear World HQ for Tactically Verbigerative Sciolism; we have minions out all over the damn place. Last week, we did a bit of long range shooting with the precision doohicky gawds at McMillan, Grayboe, and Timney Triggers. We're at it again this week with a whole 'nuther pantheon. We're showing and telling at CORE.
Grunts: Pantheon.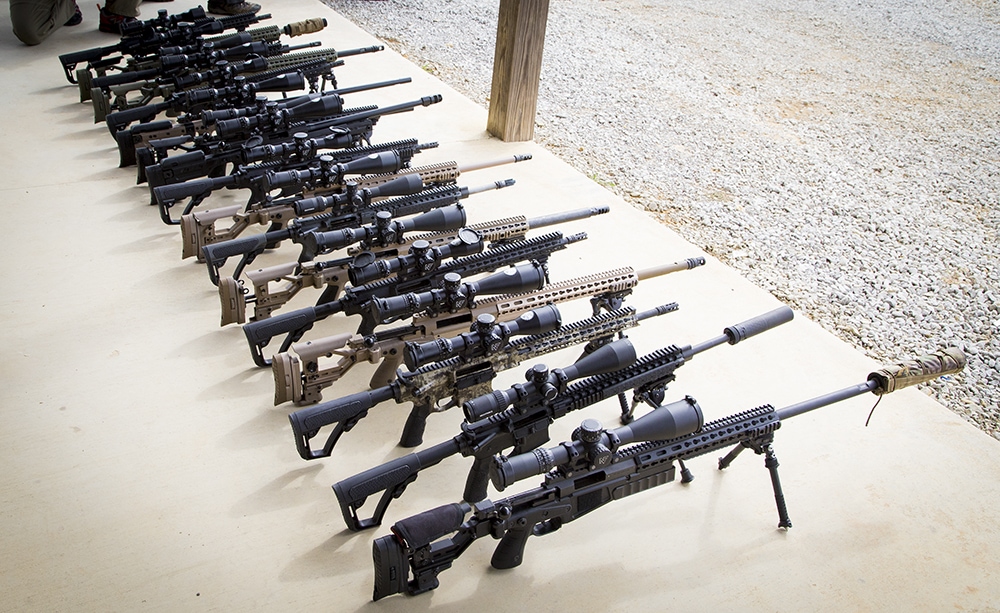 This might seem like a similar story, but the twist is completely different (see what we did there?). CORE Shooting Solutions is hosting this shindig, which includes such companies as NightForce Optics (who brought a whole lineup of SMEs), Accuracy International, Oakley Standard Issue, Armageddon Gear, and SureFire Ear Pro. Oh, and also one mostly pubescent, bespectacled Euro-assassin looking guy from Daniel Defense. In the right sweater he'd look like he just walked out of a Jason Bourne movie.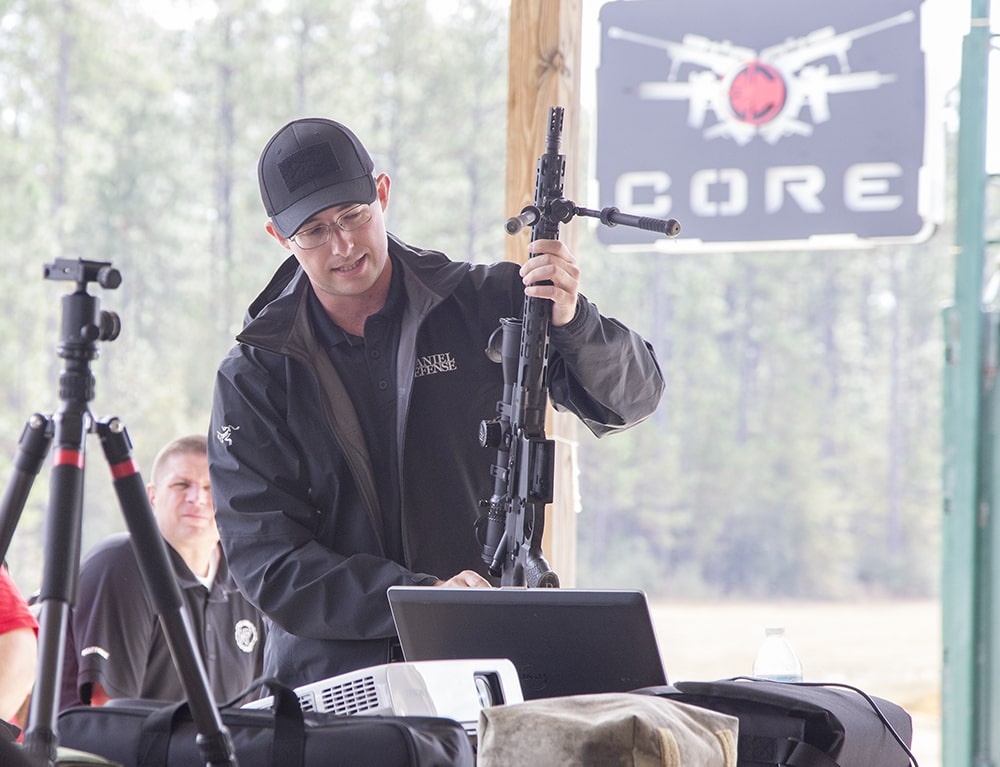 Anyway, it's shaping up to be a top-notch shooting experience.
NightForce is debuting a few new products, including a lightweight tripod that converts to a monopod and one new gadget we can't actually show you or talk about yet (we had to sign a piece of paper and everything, or we totally would). NightForce is also showing off their entire line of optics, which might be why they brought their whole crew with them, engineers to marketing reps to their President. That's a lot of knowledge. Hopefully we'll get a chance to learn just why it is they believe (apparently with more than a little justification) they stand apart from their competition.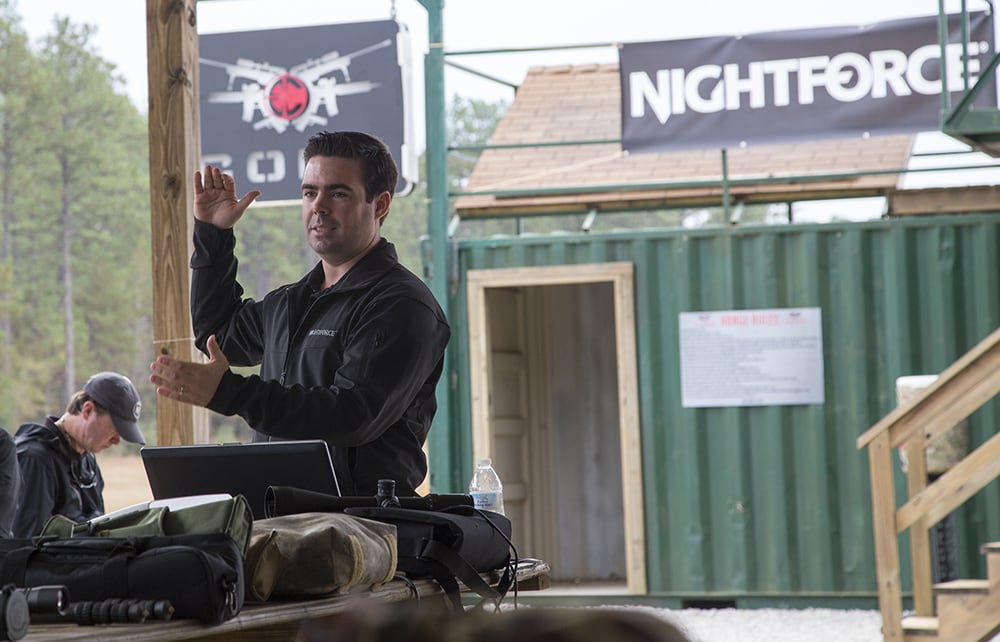 Daniel Defense is providing semi-auto AR platforms rifles for everyone to shoot out to 1100 yards. They've brought a few AR15s and some .308s. Plus the hitman hipster dude we told you about earlier.
Accuracy International is representing the bolt action demographic with their chassis weapon platforms. Fun fact, AI was the first manufacturer of the chassis platform. Needless to say, they've got it perfected.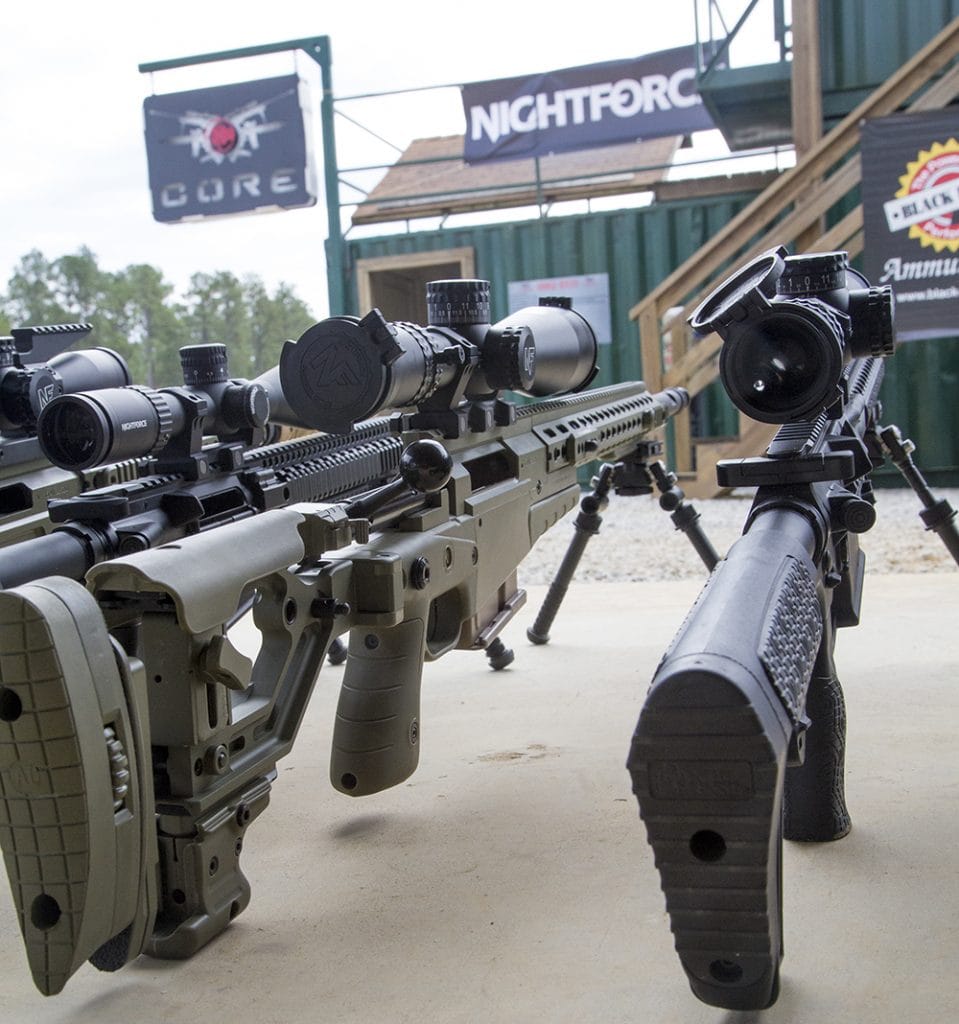 Black Hills Ammunition has provided the ammo for the these next couple of days, and Oakley Standard Issue sent M Frame shooting glasses with Prizm lenses for every shooter. SureFire EarPro handed out Sonic Defender earplugs to both spectators and shooters. The demands of long range shooting militate good gear; in addition to what we've already listed, shooters are trying out the various Armageddon Gear shooting bags we've been seeing with increasing frequency at matches.
There'll be a lot going on over the next 48 hours. Day one will consist of getting acquainted with the weapons systems, while day two will bring everything together by having participants engage in shooting scenarios. We may or may not have the time to weigh in again between now and the end of the event, but we will post photos to Instagram and here at every opportunity, so be sure to check back. Or just watch for hashtag #bangingCORE16, that'll be us unless someone hijacks the tag.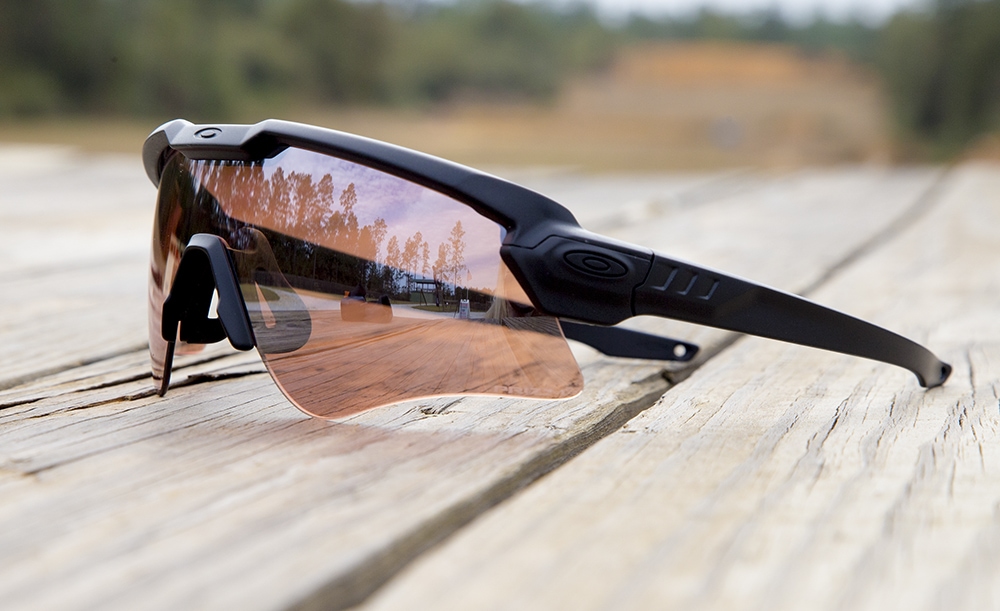 If you'd like to read more about CORE, which really is long range shooter's paradise, you can do so right here.
More to follow.
[wdi_feed id="30″]
Mad Duo, Breach-Bang& CLEAR!
Comms Plan
Primary: Subscribe to our newsletter here, get the RSS feed and support us on Patreon right here.
Alternate: Join us on Facebook here or check us out on Instagram here.
Contingency: Exercise your inner perv with us on Tumblr here, follow us on Twitter here or connect on Google + here.
Emergency: Activate firefly, deploy green (or brown) star cluster, get your wank sock out of your ruck and stand by 'til we come get you.