Portable battery chargers from Bastion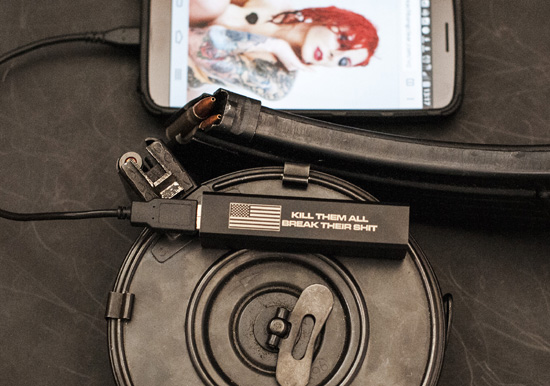 These are pretty sweet little battery packs – as you can see from the pictures, we had some engraved for our minions to use in their world-domination related travels. More importantly, today (as in the 9th of March) they're 25%, so it's a good time to pick one up.
Note – the one you buy won't have our catchphrase engraved on it, though if enough of you want us to carry them we will.
Buy yours right here and enter B515 at checkout for your discount (that's what Bastion tells us anyway).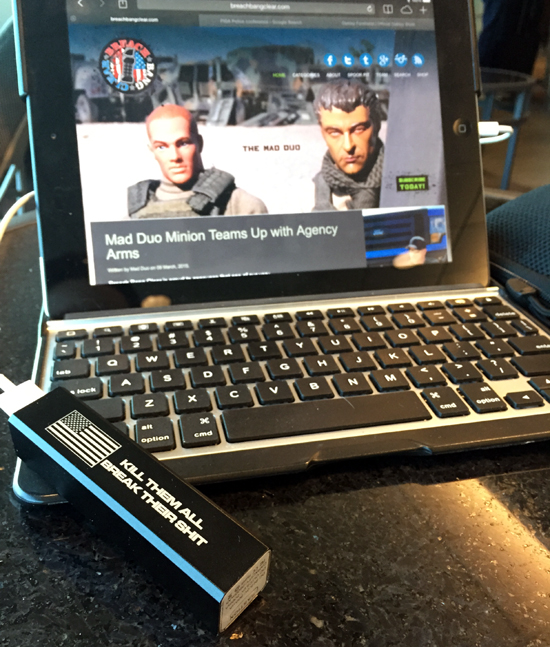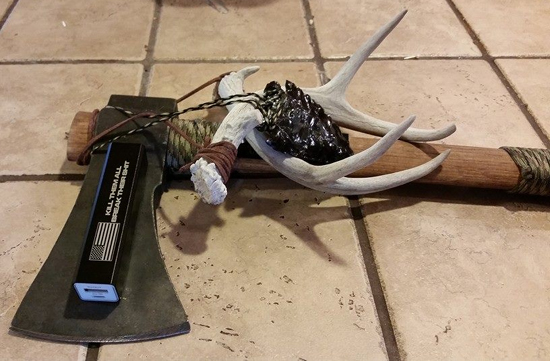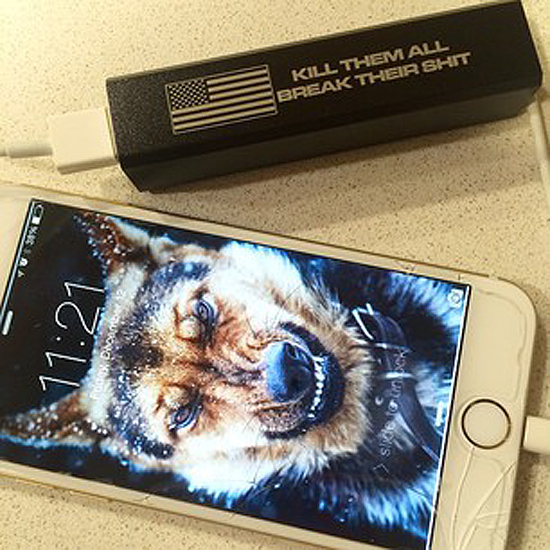 Each will completely recharge a smartphone from dead 1 to 1.5 times (we've been getting about 1 1/2 but it may vary). It's an aluminum body, 2699mah Samsung Grade A cell with 4 LED charge indicators. All the other info can be found on the web page. We started using ours (about 12 of them scattered among the team) before Christmas and have had no issues so far. Not bad for $30 ($22.50 with the discount).
Comms Plan
Primary: Subscribe to our newsletter here or get the RSS feed.
Alternate: Join us on Facebook here or check us out on Instagram here.
Contingency: Exercise your inner perv with us on Tumblr here, follow us on Twitter here or connect on Google + here.
Emergency: Activate firefly, deploy green (or brown) star cluster, get your wank sock out of your ruck and stand by 'til we come get you.
Swinging Dick Approved.