Police Officers in Mexico are Overworked, Underpaid, Understaffed
The crime rate in Mexico is high.  Really high. Far worse than almost anyone really understands.
In a previous Breach-Bang-Clear article, Mexico – the Failed State on our Border, our editor David Reeder observed that "Some 23,000 people that we know of and can categorize were murdered in Mexico just last year. This includes military and law enforcement personnel, judges, and numerous other government officials. That's second only to Syria."
Despite the Mexican government's statements to the contrary, things don't appear to be getting any better for police officers or judicial officials in Mexico. According to InSight Crime, working conditions are less than ideal. Compared to their US counterparts, police officers in Mexico log in more hours and are paid less. "Officers in 13 of the 32 state police forces are paid less than the national average wage and none of the states pays all the basic benefits in full," as reported by Mexico News Daily. They are also largely understaffed, which has forced them to skip essential training procedures.
These statistics come from the National Diagnostic on State Preventive Police Departments, which is a report prepared by the Secretariat of Interior, or Segob.
Police officers in Mexico work on average 65.4 hours per week, with 70 percent of officers working more than 48 hours per week.
They are still frequently murdered.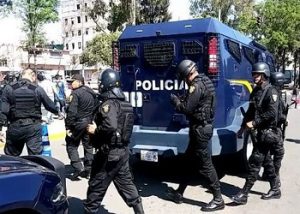 Mexico's police officers earn 31.3 pesos ( equivalent to $1.78) per hour, which works out to be 250.4 pesos ($14.27) per 8 hour work day.
We'll help you take better care of those dick-skinners.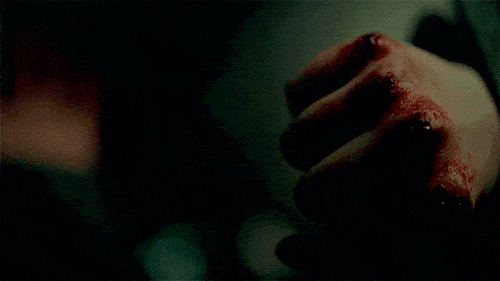 The average monthly wage of a state police officer in Mexico is 9,933 pesos (just over $500).
As officers work more, training is often brief or absent altogether. A 2015 report revealed that 90 percent of officers were not adequately trained and approved to operate under the new accusatory criminal justice system, and in 2016, some 28,000 police officers who had failed polygraph tests, drug screens or ability tests were still on patrol.
For more information, read the full InSight Crime article. It's not pretty, but it's important to know what's going on next door.
     Buy your eyepro here, and don't be a dumbass. Use breachbangclear at checkout and save 10%.



---
Declare for Morning Wood!
Why become a patron? Not for the dick pics. So you can access the Morningwood Bazaar, obviously.
Exclusive discounts up to 60% off all kinds of guns and gear. 
Plus, unrivaled camaraderie where we only make fun of you most of the time.
Access to Nancy's Squat & Gobble, our closed Facebook discussion group.
If you wish to cite, syndicate, or curate our material, or if you're wondering about our please be so kind as to read our

Terms, Conditions, and Disclosure

s.
Take heed! We have advertisers, sponsors, and affiliate relationships with some of the companies you will be reading about (particularly, but not limited to, archival posts). If you purchase one of those items, we will get a small commission from the sale at no additional cost to you. A lot of work goes into Breach-Bang-Clear; by making your purchase through one of our portals you'll be supporting our work. This will help us buy beer, bullets, and barbecue, and we won't have to put pop-up ads and other such stupid shit into our articles to pay our expenses.