Puttin' our money where the hippies are
Remember our Attack of the Zombie Hippies project? Great writers from all over, editors who'd apparently been drinking over a 3-day libbo? Well, we've got our first check for Independence Fund thanks to everyone who bought a copy. We've actually raised just a bit over a thousand dollars for them, but the few bucks and change will go in our next check – which hopefully, if you'll spread the word, will be as big or bigger.
If you haven't heard of IF, go check 'em out, they do good things. Not just events, but they're the guys sorting out 4WD "all terrain wheelchairs" for amputees. This is a legit veteran support charity. If you have any worries about whether we're actually sending them the cash, or if you just want to make contact with their HMFIC, you need to give a shout to Steve "Luker" Danyluk, 434.409.0506; [email protected]
If you want to buy a Kindle copy of the book, go here: Attack of the Zombie Hippies.
Want to read a review of the book by a combat veteran? How about this one by Peter Nealen. Or perhaps this one by Ross Elder?
If you're interested in having us publish it on Nook and or iTunes or whatever else, let us know. We'd like to thank all of the awesome writers and numerous SMEs who contributed to the project, to Eric Graves and JL Bourne for the intros and to Erik Dewey and David Reeder for putting it all together.
Dig it.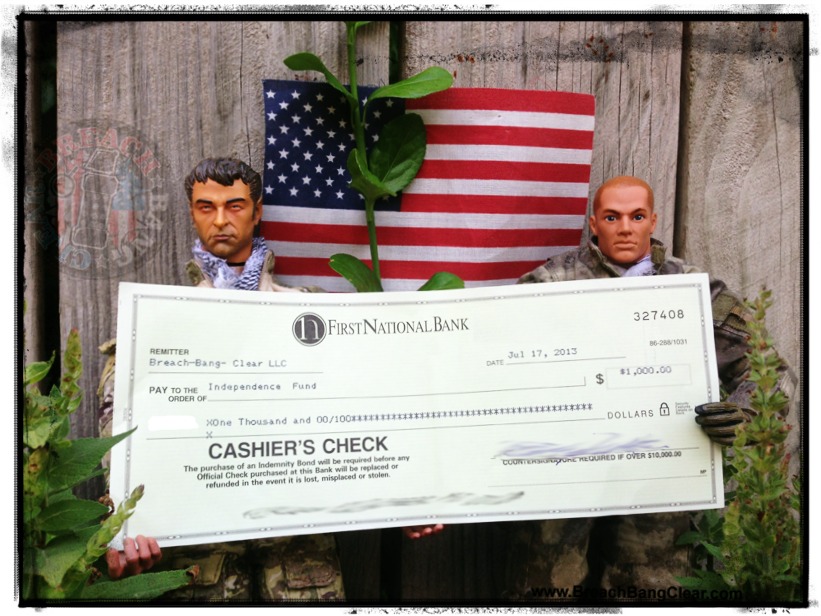 We're working on our next project now. It'll be dystopian (grunts: dystopian) or post-apocalyptic. We're tired of zombies. More to follow. Thanks for everyone for the support.
Mad Duo, Breach-Bang-CLEAR!