Original SOE Shows Some Money Shots
Here's a question – how can the guys that did Expendables and Expendables 2 invest in some kick ass fightin' jewelry like the stuff from Steel Flame, but put the characters in Blackhawk gear? Seriously? Blackhawk? That's like…John Wayne wearing Condor…okay, maybe not that bad.
Anyway, one of the manufacturers we do approve of here at the Breach Bang Clear World Domination and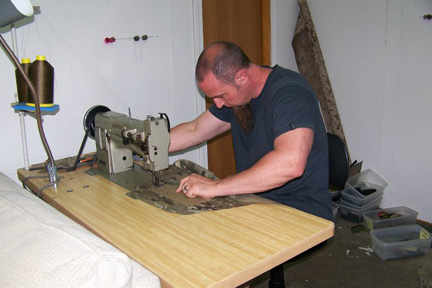 Hippie Pogrom Coordination Headquarters is Original SOE. You've probably heard us talk about them before. Yes, John can be…abrasive. Sure, some people are wounded by his unapologetically profane candor, but isn't it nice sometimes to deal with someone who'll tell you to eat a dick straight up instead of dancing around about it, or being an asshole behind your back?
In any case, doesn't matter. While it is true that Original Special Operations Equipment and John Willis are not gear manufacturers for the faint of heart or easily butt-hurt, and it is also true that their shop is overrun with gila monsters, sabertoothed geckos and innumerable venemous serpents, the fact of the matter is that OSOE makes some very solid kit indeed. We know shit can put our hands on three different rigs and a rigger's belt that are all between 12 and 15 years old and still running strong.
OSOE occasionally does some funny or off-the-wall shit just for the hell of it. Some of those include their money shots (that's what we call 'em; not sure what he does) which are basically just their regular rigs, vests, etc. made in a cash-print nylon instead of OD, Multicam or the other Gucciflages. They've run another handful of their 'Micros' today; if you're interested, better let 'em know. They usually go fast.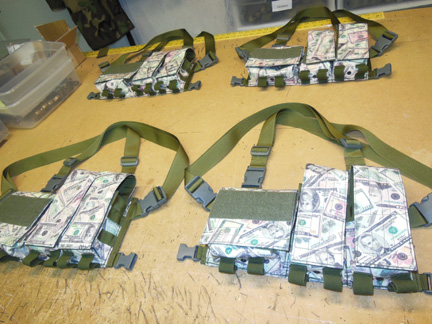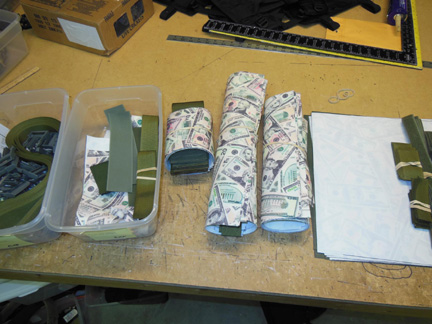 This is one of their older pieces, same theory: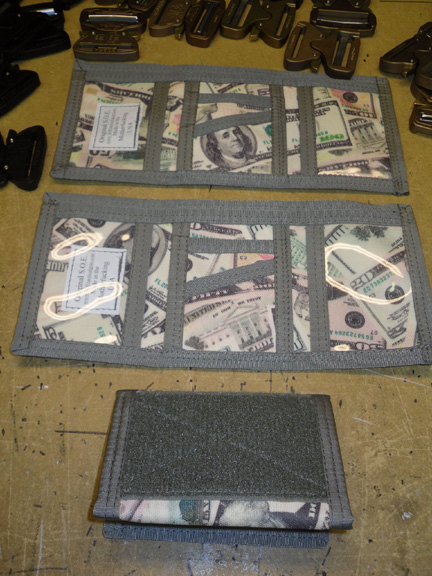 Your best bet will probably be to cruise on over to their Facebook page if you want to get one. Tell 'em the Mad Fucking Duo sent you. (Putting the F-bomb in there makes it more dynamic and trigger-pullerish. Really.) https://www.facebook.com/SOEgear?ref=ts
Mad Duo Clear
About the Authors:
Richard "Swingin' Dick" Kilgore and Jake "Slim" Call are the writer-editor HMFICs here at Breach-Bang-Clear. They are the most door-kickingest, trigger-pullingest action figures in the tactically operational tactical operator world.
Subscribe to them
and stay informed about TTPs, new kit, and latest in what's stoopid (and occasionally inspiring) in the military and modern society or
check them out on Facebook
.