Operation Hat Trick – Looking Good and Doing Good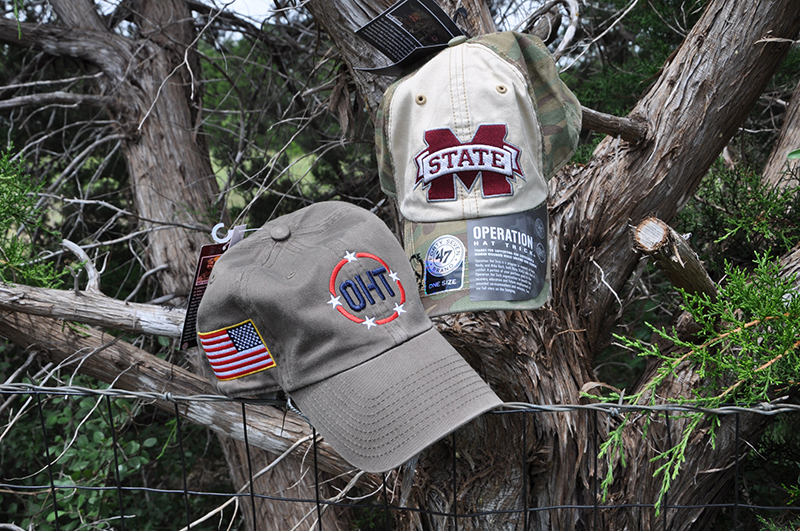 Independence Week is winding down, but it's not completely over. Meantime read this — lots of people contribute to this great nation, but it's a small warrior caste who keep it free. Throw them some support. Mad Duo
Operation Hat Trick – Looking Good and Doing Good
Breach Bang Brad
Let's start this with a confession: My name is Brad, and I'm addicted to hats. There I said it. I buy hats like my wife buys shoes. I have a ton of them. So when I was approached to write this article and realized hats were involved and [more importantly] hats were involved that give back to the Veteran and Special Operations community, I was obviously on board.
The initial concept of Operation Hat Trick occurred in 2007 when someone realized one of the items wounded service members with head injuries often wanted most after returning from combat was a simple hat or baseball cap to cover their wounds. Realizing something needed to be done to accommodate these brave veterans, that person (Operation Hat Trick founder Dot Sheehan), initiated a response. She named it Operation Hat Trick after the nearby University of New Hampshire's rich hockey traditions.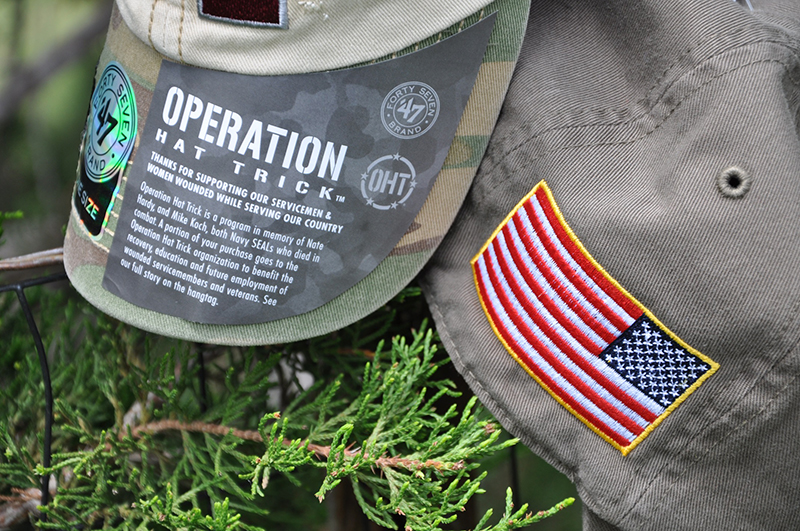 From Operation Hat Trick:
"Addressing the visible and invisible wounds of war among service members and veterans is a responsibility we all have. Invisible wounds due to PTSD or TBI are particularly devastating because they seem 'invisible' but they present themselves as substance abuse, suicide, sleep problems, irritability, violent outbursts, difficulty working or socializing, anxiety, depression, lack of interest in activities, difficulty showing affection, job loss, marital issues, parenting issues, and isolation."
An estimated 31 percent of service members returning from Iraq and Afghanistan suffer from an invisible wound of war. Of the more than 2.1 million service members who have been deployed to Iraq and Afghanistan,
• 300,000 suffer from stress disorders
• 320,000 suffer from traumatic brain injury
• Only an estimated 53 percent of service members who need treatment for stress disorders or traumatic brain injury seek help.
• Since 9/11, more military personnel and veterans have committed suicide than the total number of those who have died in combat in Iraq and Afghanistan combined. Suicide rates in the military are significantly higher than in the general population… 20 percent of suicides are by veterans (18 per day, 126 per week, 504 per month, 6,408 per year).
On February 4th, 2008, shortly after Operation Hat Trick was founded, U.S. Navy SEAL and son of Dr. Steve Hardy, a professor at the University of New Hampshire, was killed in Iraq alongside SEAL teammate Mike Koch. The two trained together, fought together and are buried alongside each other in Arlington National Cemetery. OHT is now dedicated to both Nate and Mike.
In 2012, OHT went national with its brand and began its march to success both in business and helping great numbers of wounded veterans. OHT partnered with '47 Brand (who make really exceptional hats) and have since adopted a number of colleges, minor league baseball teams, in addition to the American Hockey League and the East Coast Hockey League.
Today, a portion of all hat proceeds go to those organizations that support OHT's mission; places like the Walter Reed National Medical Military Center, the Mission Continues, the Wounded Warrior Bonfire Project, the Easter Seals/Veterans Count, the University of New Hampshire's Northeast Passage, the Travis Mills Project, the Navy SEAL Foundation, the Semper Fi Fund, the Special Operations Warrior Foundation, the VA General Post Fund and the VA Medical Center in Washington DC.
My final 2 cents: The hats that OHT sent out are really excellent quality and very comfortable. I'm a bit of a hat snob [editor's note – that's true, he really is a hat snob – Mad Duo] and a stickler about the fit of most hats. However, I own a few '47 Brand hats and these are no different – they fit great and look great and most importantly, benefit the recovery, education and future employment of wounded veterans.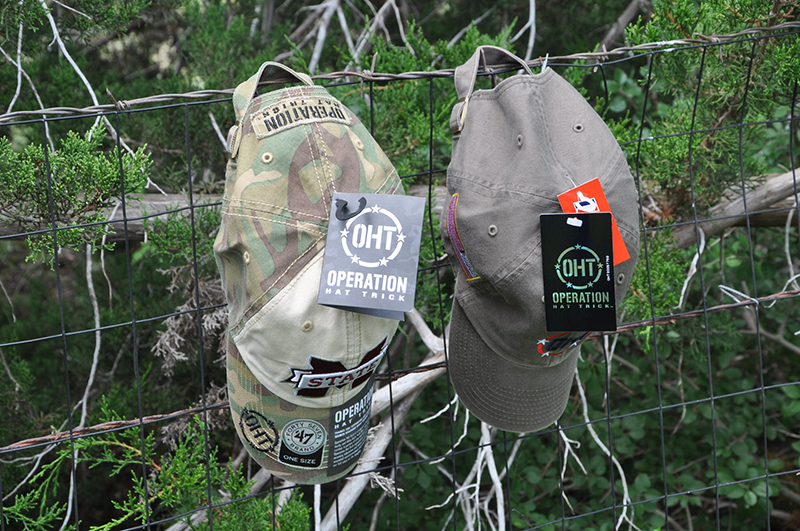 What better way to show your American spirit and pride this Independence Day than by purchasing an awesome hat from such a great organization? Coincidentally, OHT's distributor, Fanatics, is running a sale on all the OHT hats right now for their 4th of July Sale. Get over there, grab a few and support Operation Hat Trick – click here to get one of your own.
For more information about Operation Hat Trick, donation details or how to join in their effort head on over to their website at www.operationhattrick.com. You can also follow 'em on Facebook here.
[grwebform url="http://app.getresponse.com/view_webform.js?wid=11684203&u=aecV" css="on" center="off" center_margin="200″/]
Like what you read on Breach-Bang-Clear? Consider perusing our store or supporting us on Patreon.
Mad Duo, Breach-Bang& CLEAR!
Comms Plan
Primary: Subscribe to our newsletter here or get the RSS feed.
Alternate: Join us on Facebook here or check us out on Instagram here.
Contingency: Exercise your inner perv with us on Tumblr here, follow us on Twitter here or connect on Google + here.
Emergency: Activate firefly, deploy green (or brown) star cluster, get your wank sock out of your ruck and stand by 'til we come get you.
About the Author: Breach Bang Brad Walker is the Mad Duo's Bureau Chief of the Dept. of Manly Shit. He's a US Army Warrant Officer and combat veteran of both Afghanistan and Iraq who may or may not be a part owner of Nancy's Squat 'n' Gobble. Brad has written for numerous publications, including Breach Bang Clear, Military.com, RECOIL Magazine, Monderno and possibly The Advocate (though we neither ask nor tell). Not unexpectedly, Breach Bang Brad married way outside of his league (like, way out of his league) and he once broke his ass jumping on trampoline (that's a true story). Hit a Tough Mudder or Carry the Load event and you might run into him.