One Piece Adaptive Magwell from Lancer Systems

Several of our minions have been fans of Lancer Systems since they released their original L5 magazine years back. But they make more than just magazines. Mad Duo

One piece Adaptive Magwell from Lancer Systems
Lancer Systems has a lot of new products hitting the market, some of which are a unique family of magazine well adapters for the M-16/M4/AR-15 family of firearms. You might recall our article a few months back where we gave an overview of the company. We had the opportunity to see the pre-production versions of their Adaptive Magwell at Lancer's facility and have since secured a sample to evaluate.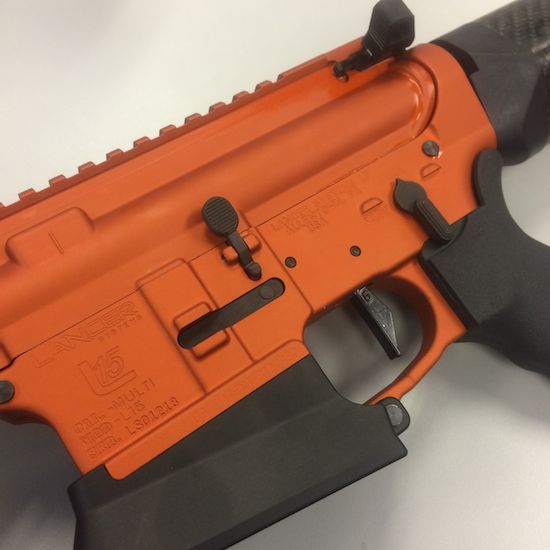 Lancer Systems originally developed a suite of detachable magazine wells for their popular L15 rifles. The system used for the L15 is fairly simple, and was built specifically for their Mission Configurable Lower Receiver. Essentially their lower receivers are slotted to receive different-sized magazine wells, based of the user's preference and application. The magazine well extensions for the L15 come in three sizes: a standard sized magwell, and what Lancer calls competition, and tactical.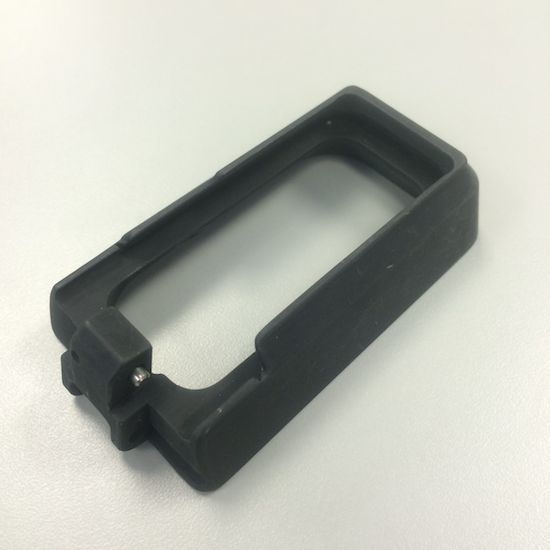 Basically Lancer took the adaptability of their special receiver and applied it directly to the standard AR-15 lower. While developing the Adaptive Magwells, concern rose that making a universal model might not work properly with the plethora of lowers on the market. For this legitimate consideration, Lancer developed two versions of their enhanced magazine well.  The solution was a two piece design, which is fine tuned to ensure a tight and secure fit for your particular lower. This product is currently on the market and attaches in a few minutes with an allen wrench. Lancer also wanted a model for standard-spec lowers, such as the classic M-16 /M-4 military rifles and most forged AR-15 rifles made over the last thirty-some years.Both are machined from 6061 T6 aluminum billet at their Pennsylvania factory.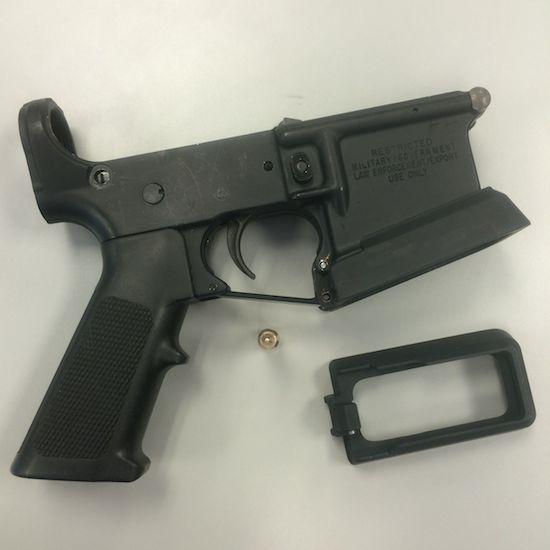 The company released the new product at SHOT Show 2015, generating great interest by many shooters of different disciplines. The one-piece Adaptive Magwell installs in seconds with nothing more then a bullet tip or ballpoint pen. Using one of these items, simply press in on the front trigger guard pin and swing the guard down (ala "winter trigger" mode). The Adaptive Magwell slides over the flanged bottom of the standard AR lower, and is secured in place by clicking into the lower receiver in the same place as where the trigger guard was swung away from. After clicking the adapter in, the standard trigger guard is clicked into a pocket machined into the Adaptive Magwell. The whole process takes about ten seconds, which is pretty damn cool. 
Lancer says the adaptor's purpose is to "significantly reduce reload times for law enforcement officers and soldiers."  The idea is to create a larger surface area that "funnels" the magazine into the lower's magwell, increasing speed and ensuring fewer fumbled reloads. We liked that idea, having shot the sister system on the L30 rifles. 
We installed the new product on a selection of different "Mil Spec" lowers, i.e. standard run of the mill regular old forged lowers. On all the forged lowers we tried, the one piece Adaptive Magwell slid on easily and locked into place properly. The only possible complaint we might see arise is that there is some slight "play" with the adapter when installed on a few receivers. But this doesn't affect usability at all. For those concerned with this, our recommendation would be to go with the two-piece adapter instead.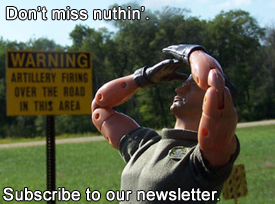 Prior to heading out for some live fire, we installed the Adaptive Magwell onto a carbine and proceeded to do dry-fire reloads. Having done this drill thousands of times over the years using a standard lower, we have come to expect a fumble now and then. This is usually caused by pulling the mag out of the pouch without a proper grip, or by rushing to insert the magazine into the well. But with the Adaptive Magwell it's pretty easy to insert the magazine properly into the weapon, as the large flared opening is hard to miss.
We went so far as to actually blindfold ourselves and rehearse the same reload drills in a pitch black room. Surprisingly, its still easy to find and insert a mag using the adapter. Honestly, we probably could have saved ourselves a trip to the range, as we experienced zero issues with the product during live fire.  
Overall, we like the Adaptive Magwell and think it's a cool concept. Having used other, poorly made polymer enhanced magwells in the past, we never really cared for them. The concept is solid; plenty of people run large magwell adapters on their pistols, to great success. But the plastic versions we used looked like tumors growing off the gun, required elaborate attachment methods and were extremely prone to breakage.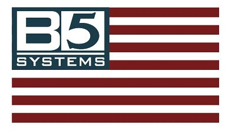 We experienced none of these issues with the Lancer unit. The lines are clean, and it's extremely well made. We see value in this product for new shooters, shooters that don't get to train often at reloading, and even professional use for those in uniform. Competition shooters are likely to love this product, but it will also work great for all shooters that want to use their home defense/work gun/ patrol rifle for dual duty.
When shooting a match, simply install and remove afterwards if you feel it's too cumbersome on your weapon. We think it's pretty streamlined and snag-free, so odds are you'll leave it on your weapon after installing the first time. For our troops, it will fit your issued M-16 or M4 carbine. You can install it for the range, field op or deployment, and pop it back off before returning it to the armory.  This adapter makes a speedy reload damn near idiot proof, and will be a welcomed add on to anyone looking for smoother reload. You can purchase the two piece version now, here at Lancer System's website, and stay tuned for its official release mid-March 2015.
In the meantime, visit Lancer Systems on Facebook or follow them on Instagram
Mad Duo, Breach-Bang& CLEAR!
Comms Plan
Primary: Subscribe to our newsletter here or get the RSS feed.
Alternate: Join us on Facebook here or check us out on Instagram here.
Contingency: Exercise your inner perv with us on Tumblr here, follow us on Twitter here or connect on Google + here.
Emergency: Activate firefly, deploy green (or brown) star cluster, get your wank sock out of your ruck and stand by 'til we come get you.