Olivon Manufacturing Smart Phone Adapter

Leave it to the land of hockey and strippers with loose rules to make gadgetry that we want (seriously, if you haven't been to Quebec you're missing out). Ignore their fondness for ketchup flavored potato chips for a few minutes and read up. Mad Duo
While stalking the SHOT show lanes this year for booth hotties and cool guy gear, one thing we noticed was the number of smartphone adapters on display. It seems like a lot of people are getting into the adapter game, inventing ways to hook your favorite phone up to a spotting scope, binoculars or night vision device (with varying degrees of quality and ingenuity). We stopped to check out a particularly interesting design from Olivon Manufacturing. The Canadian based company makes economical optics and mounts, and has recently released their own "Universal Smartphone Camera Adapter" for capturing images from afar.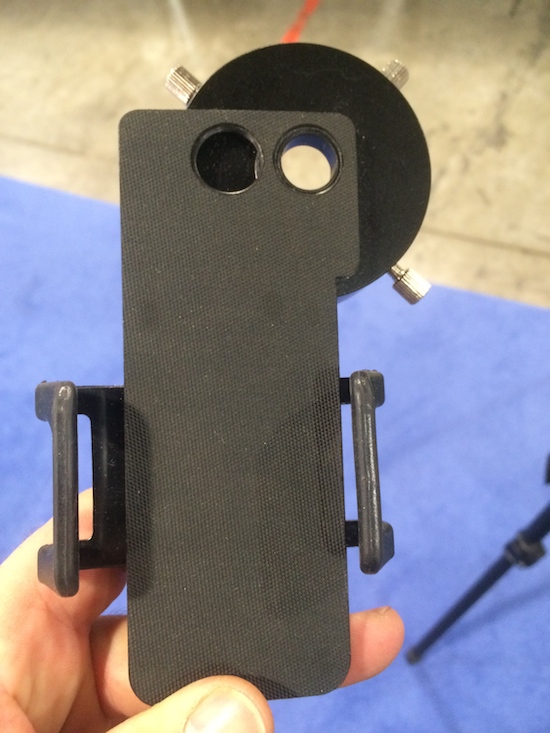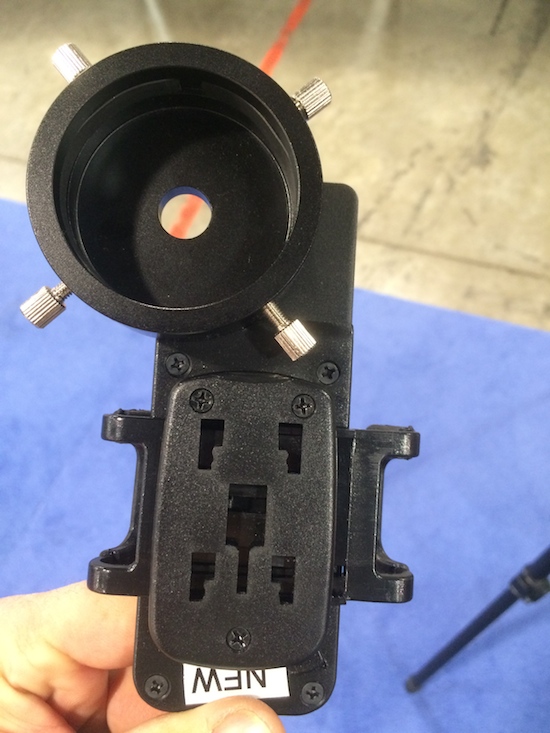 The design of their universal adapter is pretty interesting, allowing you to configure the mounting plate for different platforms, such as the iPhone and Android devices. This plate is padded, and features two threaded windows which allow you to install the lens adapter to match your phone's lens location. Two ratcheting arms close to each side of the phone, locking it into the mount securely and holding the camera in alignment. After messing with the system for a few seconds, we were surprised to see how fast and easy it was to use. Olivon designed the locking arms to allow you to keep your phone in its obligatory protective case, another feature we thought set it apart from many competitors.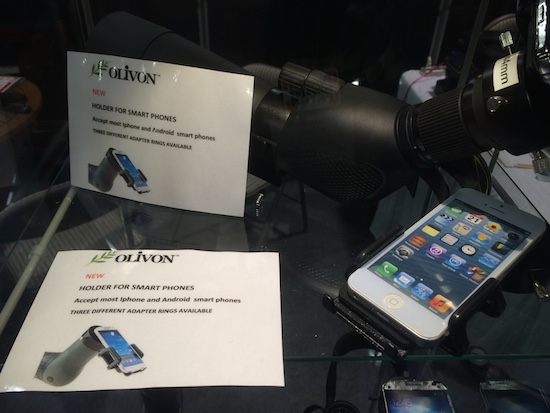 The Universal Adapter has three different mounting rings currently available, which slide over your magnified optics eye piece and secure with finger adjustable screws. The system is easy to use, and setup is quick. We attached it to a spotting scope from the same company, and were impressed with the clarity of the image.

Taking photos and video was extremely easy. You can swap out the adapter and just as easily use it on a traditional rifle scope, or NODs. The system is only limited by the size of the adapter and lens you mount it to. We see a lot of utility in this style of optics adapters, as they can be useful in the field in a variety of applications. For long range surveillance, you can capture images for a criminal case or collect information to be analyzed by intelligence. For the outdoorsman, you can record a long range shot on a once-in-a-lifetime trophy. We see the value for sport shooting as well, as covering down on a spotting scope for extended periods leads to eye fatigue surprisingly fast. Some people find it easier to see vapor trail from a projectile easier with the larger screen on a smart phone, and the video captured could help you save training dollars in the form of ammo.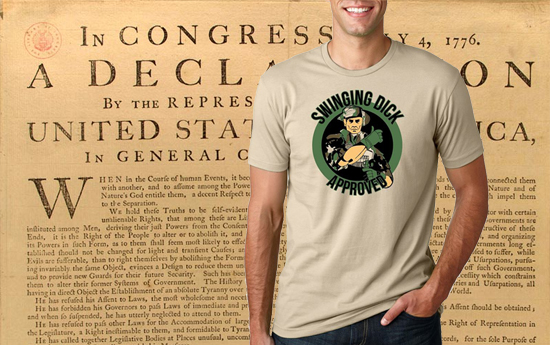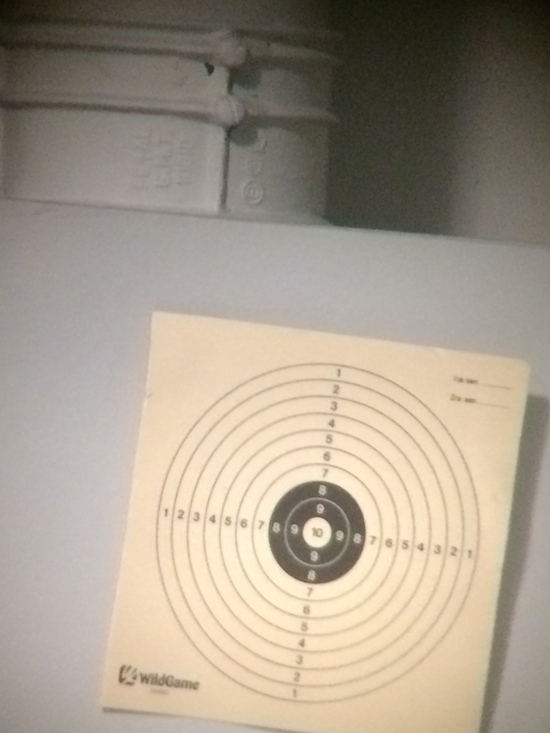 In the past we have used similar systems, set up for only one type of smart phone and one type of optic.  With phone designs and sizes changing so quickly, a more adaptable system just makes more sense. Overall we think the new adapter will be a hit for Olivon, and it's worth a look  for anyone in the market. You can check it out here, and please let us know your experience with these or similar setups in the comment section below.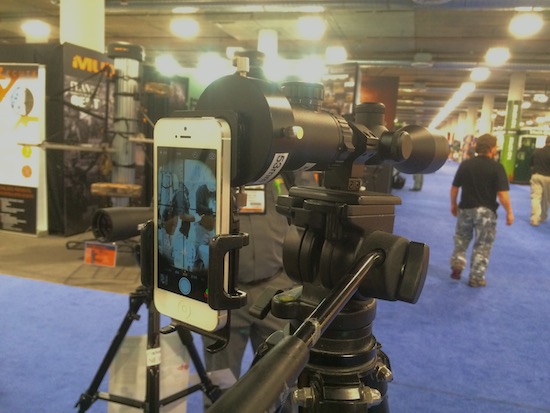 Mad Duo, Breach-Bang& CLEAR!
Comms Plan
Primary: Subscribe to our newsletter here or get the RSS feed.
Alternate: Join us on Facebook here or check us out on Instagram here.
Contingency: Exercise your inner perv with us on Tumblr here, follow us on Twitter here or connect on Google + here.
Emergency: Activate firefly, deploy green (or brown) star cluster, get your wank sock out of your ruck and stand by 'til we come get you.