Nighthawk sends 1911 VIP Black forth into the world
A new Nighthawk Custom Firearms pistol has sallied forth into the world – meet the 1911 VIP Black.
From Berryville, AR comes notice of the new high-end blaster, and make no mistake, this is far more a Winston/Continental Hotel weapon than it is a Parker/Longbaugh/donation clinic type beater. Hell, it has a solid 14k gold front sight and engraving by FEGA Master Bertram Edmonston!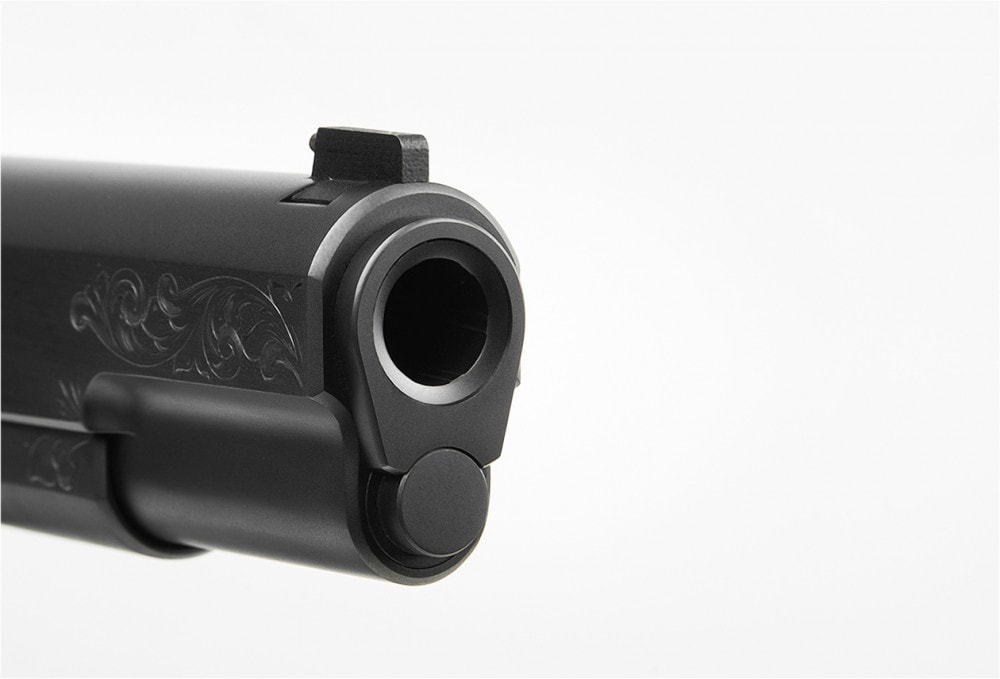 The 1911 VIP Black is the latest in the VIP series. Nighthawk describes it as a "presentation grade work of art," which seems accurate, going on to say it is the "..ultimate connoisseurs' pistol."
That said, we're pretty confident the DLC-coated VIP Black would be perfectly capable of withstanding the rigors of daily use.
Mark Stone, Owner and CEO of Nighthawk Custom, tells us,
"The VIP Black is one of our most exclusive models. This 1911 is built with a focus on true craftsmanship and will be an heirloom piece that will garner attention in any collection.
As with all Nighthawk weapons, the VIP Black is based on the mantra One Gun – One Gunsmith.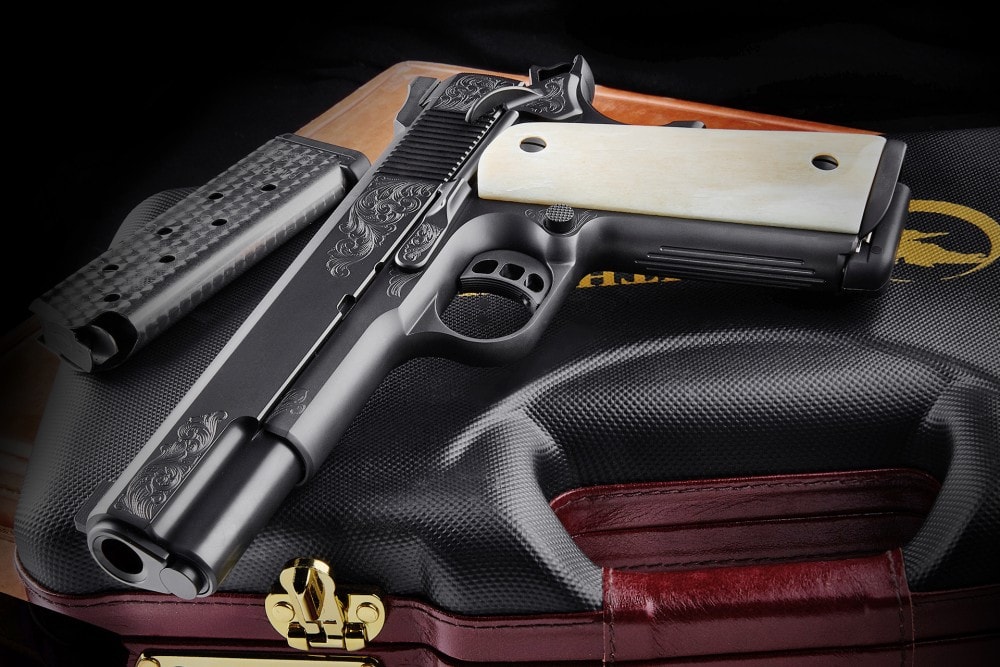 Nighthawk's release describes the VIP Black thusly:
This 1911 VIP series gun is a true masterpiece of craftsmanship with luxurious amenities. Hand engraved details by Master Engraver, Bertram Edmonston, coupled with a black diamond like coating (DLC) and built by Nighthawk's top tier gunsmiths.  A presentation grade work of art, the VIP Black, has a durable finish that can be carried and used daily. The VIP Black is the ultimate connoisseurs' pistol.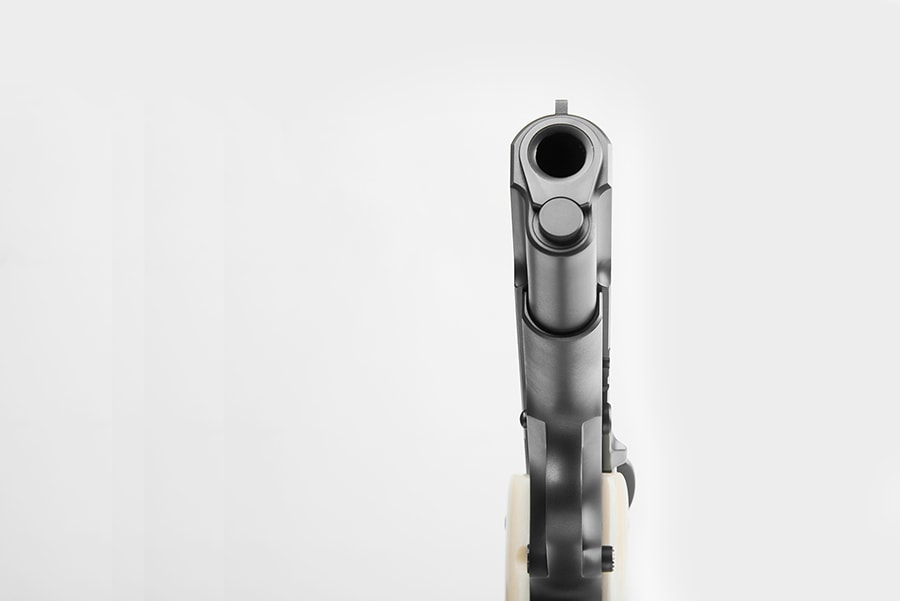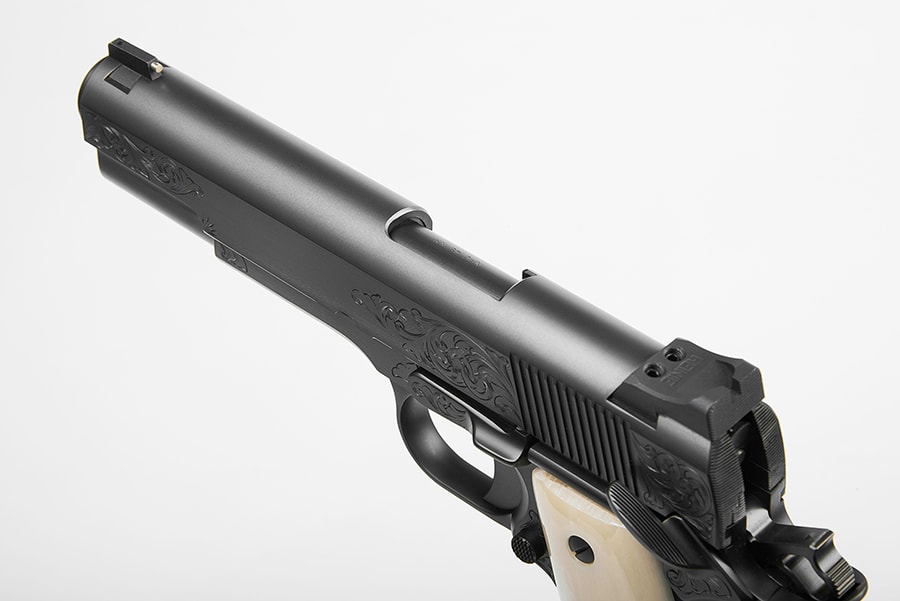 The VIP Black is chambered in .45 ACP with a height of 5.6" and an overall length of 8.66" on a government frame with a 5" crowned barrel.  The VIP Black also includes front strap and mainspring housing serrations, as well as, hand serrations to the rear of the slide ejector that match the Heinie black rear sight. 
The beauty is in the details so this VIP is also equipped with a 14k solid gold bead front sight and giraffe bone grips.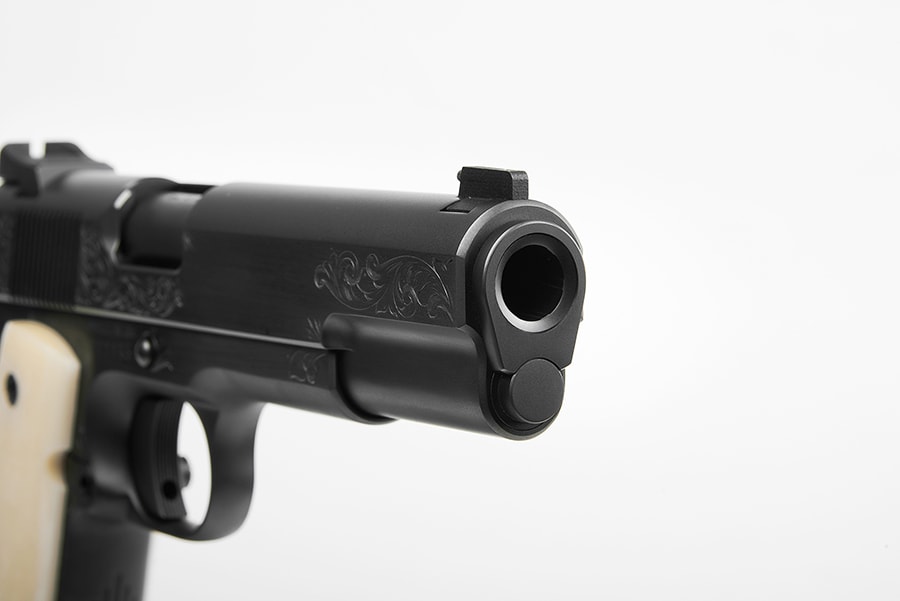 To complete this truly elite 1911 package, the Limited-Edition VIP Black comes in a custom walnut hardwood presentation case with an MSRP of $7,999.00.
You can learn more on the VIP Black page, or just go and ogle all their awesome pistols. That's what we do.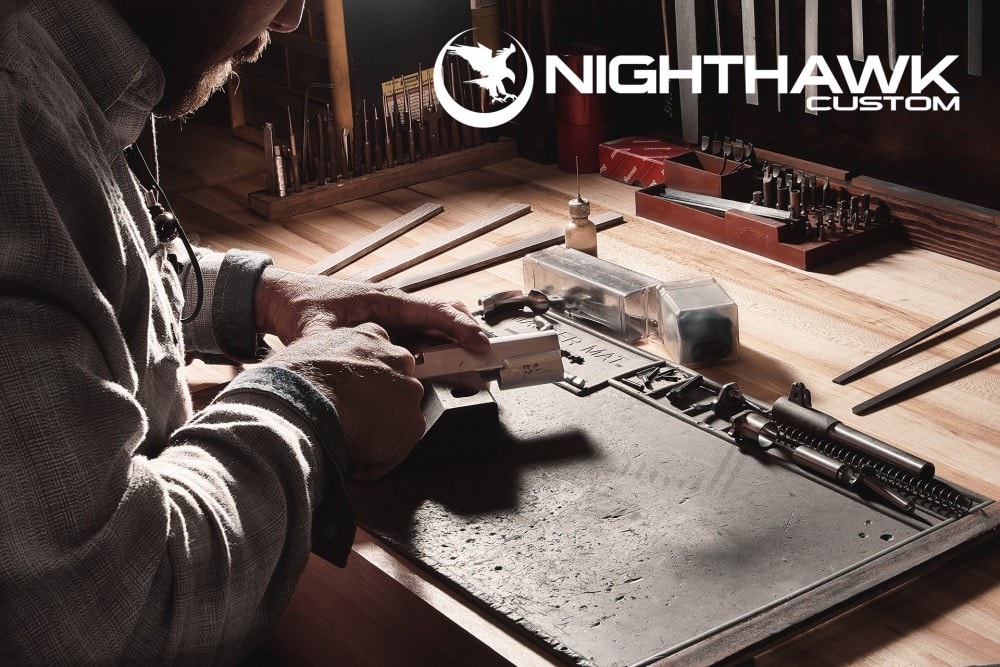 Is reading Breach-Bang-Clear worth at least $1 month to you? That's not even a lapdance! Consider backing us!
What is Patreon? It's a crowdfunding platform. Breach-Bang-Clear readers pledge from $1 to $50 a month to "House Morningwood" (our Game of Thrones house, complete with sigil!), to help us with expenses. We, in turn, give our supporters unique content, membership to a closed discussion group, and access to the "Morningwood Bazaar", which is basically helluva lot of unique discount codes (up to 60%) to numerous manufacturers and retailers. "Bend the knee" to House Morningwood and help us cover costs. Rise Before Dawn! 
If you wish to cite, syndicate, or curate our material, or if you're wondering about our please be so kind as to read our Terms, Conditions, and Disclosures.
Take heed! We have advertisers, sponsors, and affiliate relationships with some of the companies you will be reading about (particularly, but not limited to, archival posts). If you purchase one of those items, we will get a small commission from the sale at no additional cost to you. A lot of work goes into Breach-Bang-Clear; by making your purchase through one of our portals you'll be supporting our work. This will help us buy beer, bullets, and barbecue, and we won't have to put pop-up ads and other such stupid shit into our articles to pay our expenses.