Veteran's Charity Ride – Motorcycle Therapy
Since the next one of these is coming up fast, we figured it was an appropriate time to republish this. -Madduo

Veteran's Charity Ride – Motorcycle Therapy 
Sara Liberte
You may be familiar with the quote, "You never see a motorcycle parked outside of a psychiatrist's office." There's a reason for that.
If you've ever ridden a motorcycle, we won't have to explain the significance of this. If you haven't, it'll be hard for you to understand, but we'll try to explain — though our words will likely be paltry and insufficient.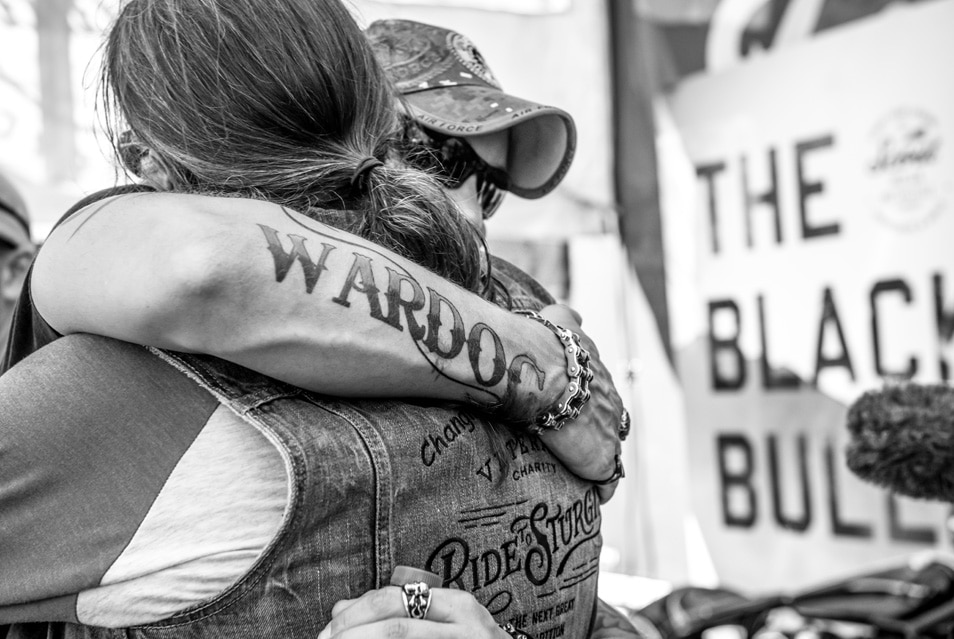 There is a certain sort of liberation felt when piloting a motorcycle. It's that risky feeling which comes over you and it's exhilarating. It's much the same unique feeling you get in the midst of combat, or so I was told by some of the men on this trek.
Nobody can explain such a feeling unless they've been willing to put fear on the back burner and concentrate on staying alive while attempting some glorious and energizing undertaking. It feels as though life is suddenly running in slow motion, like your basic motor instincts and your emotions are on different planets.
It feels, oddly enough, peaceful.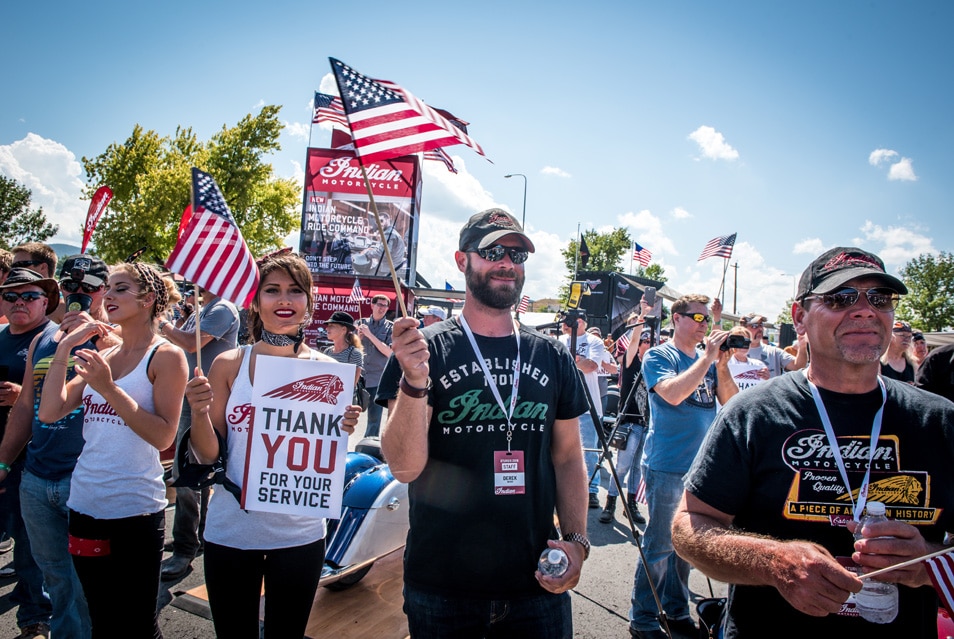 During a ride through the right country, all of those feelings are happening while you're simultaneously trying to absorb the vistas and landscapes you've only ever read about before.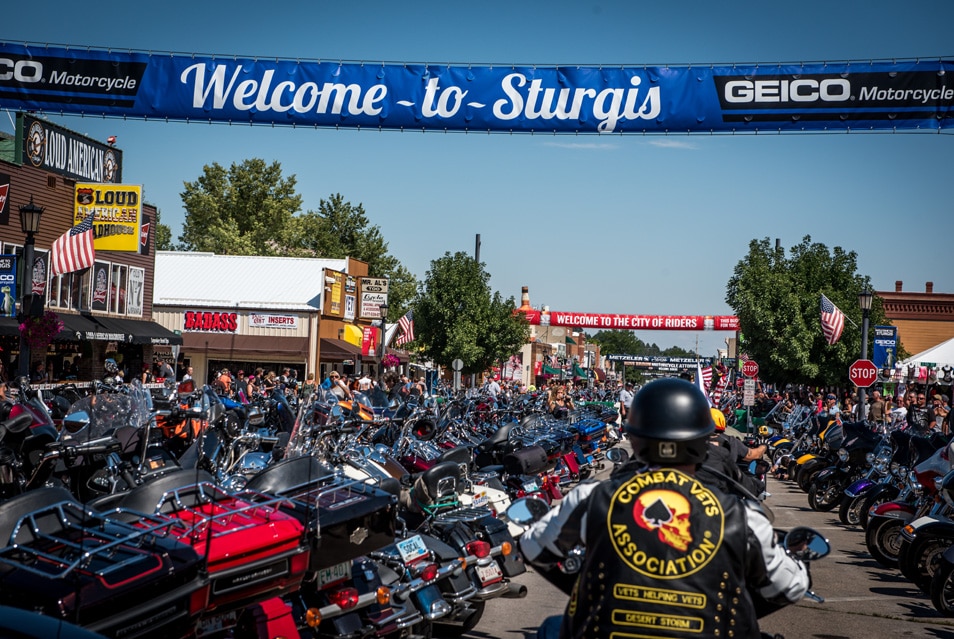 Motorcycle riding is therapy at it's best.
Dave Frey, (a veteran Army Paratrooper), the founder of the Veterans Charity Ride, is well aware of this. That's why he created the Veterans Charity Ride. It's a motorcycle therapy ride for veterans that takes them from Los Angeles to Sturgis, crossing some of the most awe-inspiring terrain on the planet an ending at the largest motorcycle rally in the US.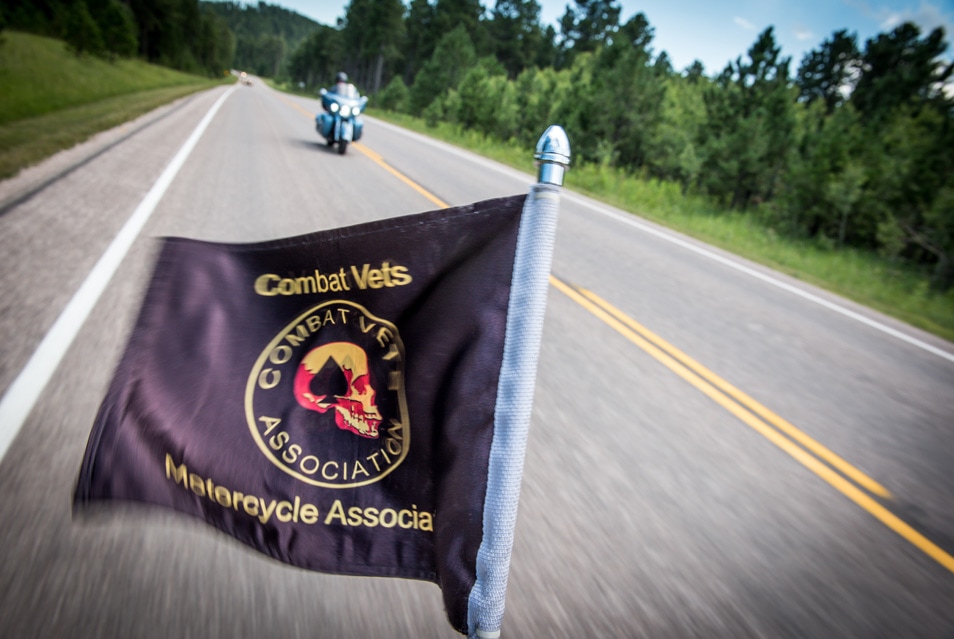 A person in the theatre of war is reminded on a daily basis just exactly where the tipping point between life and death lies. As a result, most become acquainted with it. Some become numb. The transition back to a civil street can be difficult to make, but one machine that has allowed many to cope is the motorcycle.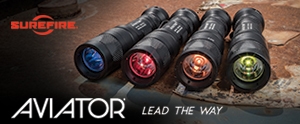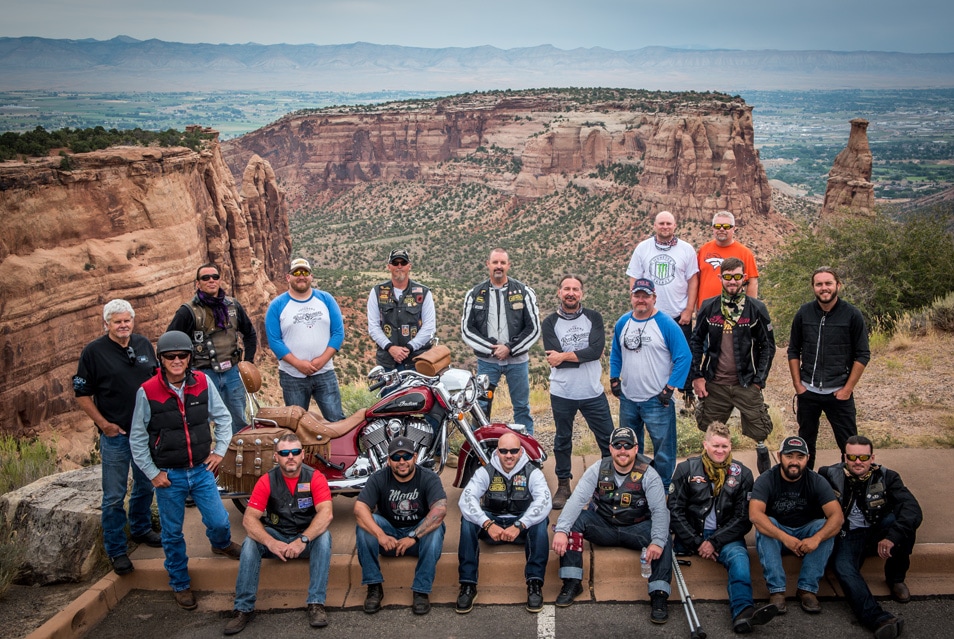 Here's how Frey explains it.
"As a veteran myself, I've used long motorcycle rides for years as a mechanism to decompress. It occurred to me that others would benefit from the power of motorcycle therapy. The Veterans Charity Ride provides veterans with the benefits of riding, plus a camaraderie and brotherhood that veterans often have difficulty finding on their own. Post-traumatic stress disorder (PTSD) and difficulties with re-assimilation to civilian life are common among Iraq and Afghanistan war veterans, many of whom are still quite young. An estimated 20 percent of veterans in this group are experiencing PTSD and/or depression according to a 2014 survey. Motorcycle therapy is recognized as one of several effective therapies for veterans seeking relaxation, peace of mind and enjoyment."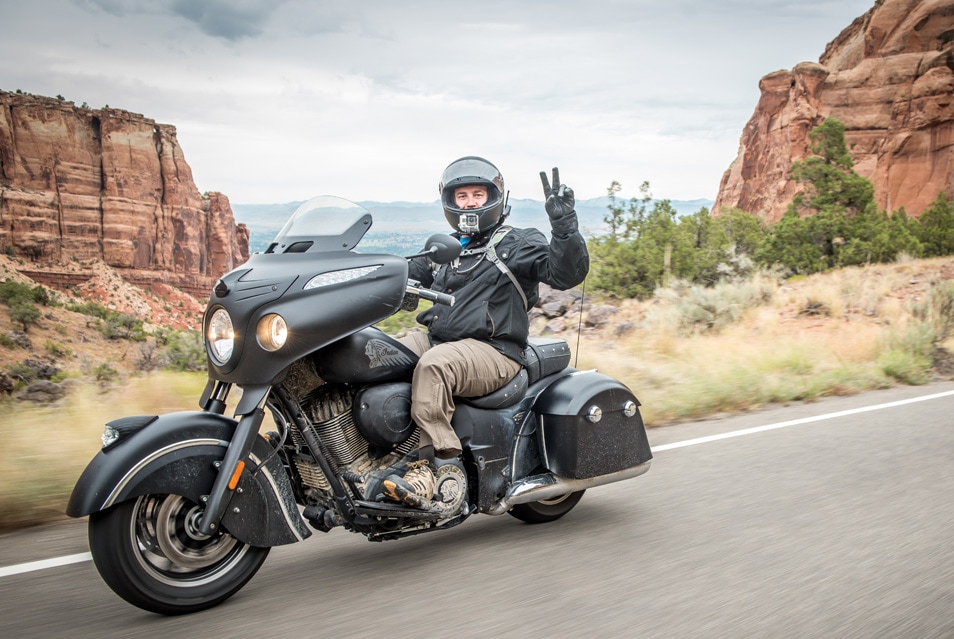 Dave goes on to explain how the inaugural ride went down.
"A total of 20 veterans were selected to participate, including 15 ambulatory and five amputees or disabled veterans, and they all rode on Indian motorcycles and Champion trikes (or in a Champion side car attached to one of the bikes for those who are unable to pilot the bikes). The public was asked to nominate a veteran to help decide who some of those 20 veterans would be.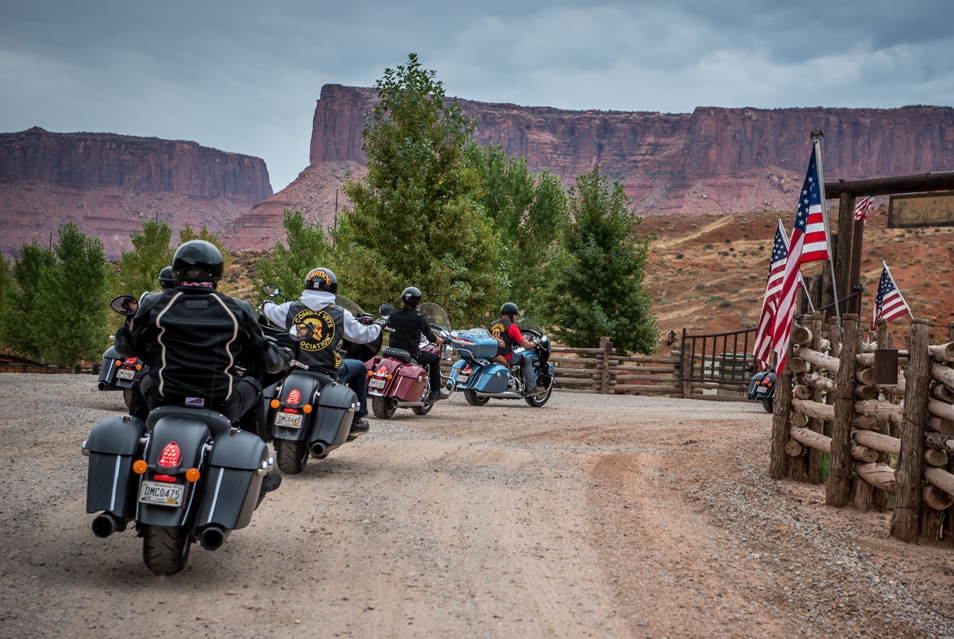 Last year's ride began in Los Angeles, to a very warm send off at Fire Station number 77. Fire fighters there were joined by several celebrities, including actress Kristy Swanson (Buffy the Vampire Slayer) and Danny Trejo (Machete). We headed east across the dry hot desert toward Las Vegas quickly experiencing temps as high as 118 degrees.
This was troubling to everyone, but our amputee veterans had it even more difficult. We learned during that ride that amputees suffer particularly in high temperatures. While their body makes the same amount of blood it always has, it has lost the circulatory and surface cooling area their lost limb(s) once provided. This causes them to overheat much faster than they once would have.
Tech Niche was a supporting sponsor providing cooling vests for all the riders and let me tell you, some of those guys and girls really needed them.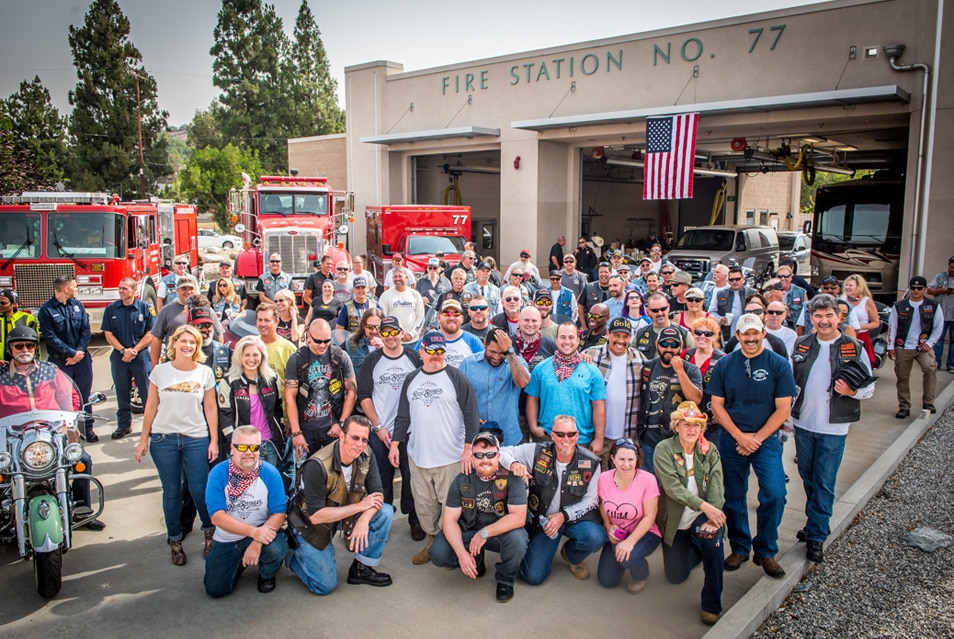 We pushed further along the route, overcoming the challenges of the heat together. Checking on each other, being sure everyone was staying hydrated and re-cooling our vests. Ian Freeman, veteran on this years' ride reminded us that, "…nobody remembers the 70 degree day. You will never forget the 119 degree day!"
My Medic, a company producing some outstanding medical kits, stepped up and provided all of the veterans with a solo med kit. They also outfitted all the bikes with their MY FAK, a very compact and complete version of the military issued IFAK (Individual First Aid Kit).
For a group of veterans meeting each other for the first time the day before, this quickly turned into a well organized unit. We made several stops in various venues to meet other veterans, supporters and riders, and participate in a range of activities, which included an off-road excursion with Monster Energy trophy truck racer Casey Currie in Moab, Utah. Staying at the Red Cliff's Lodge we were also treated to river rafting and horseback riding. This time allowed for the veterans to really get to know each other and bond. At night, the group would get together to discuss whatever was on their minds and just relax in the company of people they understood.
More pleasant surprises greeted us as we continued to Sturgis, including many a small town with the American flag waving and civilians lined up along to street to greet us.
It's like what Craig, Colorado did. They invited the entire town out to the VFW for a Veterans Charity Ride welcome, complete with a pig roast for dinner. Veterans from past wars came out to support our group and many heartfelt conversations ensued. Hand shakes turned to hugs and those hugs turned to smiles, making friendships and memories that'll stay with these guys and girls forever.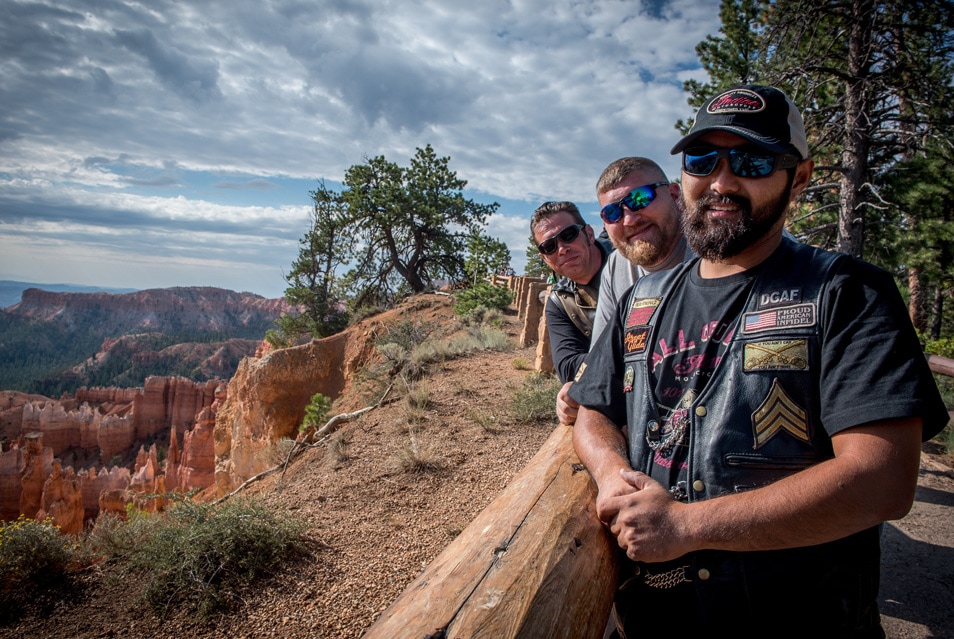 I was able to spend some time with Dave and his wife Sue at dinner one night and inquired about what it required to pull off an event so big. As they explained it,
"This ride couldn't happen without the support of our donors and contributing sponsors. Their contribution is a testament to how wonderful and truly caring they are, especially when it comes to taking care of our veterans. They all stepped up and provided essentials needed to pull off a long distance ride like this. Liberty Sport, My Medic, Champion Sidecars, Tech Niche, Wasp camera's Cycle Gear and even Batdorf and Bronson made sure we had a bunch of coffee to keep us all moving forward. Just when you think maybe people, companies aren't thinking of our veterans, something like this happens and reassures you people do care and want to support these guys and girls and welcome them home properly."
Indian Motorcycle is the bigger partner in this event, providing the motorcycles for the veterans to ride. Robert Pandya, external relations manager for Indian, was actually on the ride from start to finish. In fact, he piloted the side car I rode in to document the trip.
I asked him what sparked Indian's interest in becoming a partner in the Veterans Charity Ride. His response;
"Indian Motorcycle has always been a patriotic brand since its inception. The modern Indian motorcycles, built in Spirit Lake Iowa, are a great representation of the American tenacity and quality of life that the VCR riders all fought for. It's our honor to have them ride our products, and as a subsidiary of Polaris industries, itself a defense product supplier, we continue to strive to thank our returning veterans and support those who need some additional help feeling like they are home again. The Veterans Charity Ride is an important initiative for years to come – and we welcome all veterans home."
This ride was supported by so many, because so many truly do care and want to give something back. It was an eye opening experience to talk to some of those sponsors just as it was to talk to the riders.
Even actor, producer and Indian Motorcycle enthusiast Mark Wahlberg wanted to be involved, creating a welcome video as we landed in Sturgis expressing his gratitude for their service.
The ride finally made it's way into Sturgis South Dakota on Sunday August 7th with a police escort down Main Street. The roads were lined with tons of people packed like sardines, waving American Flags and cheering the riders on. As we rolled into the Indian Motorcycle display on Lazelle street and parked the bikes, the veterans hugged each other as they cheered, "We made it!"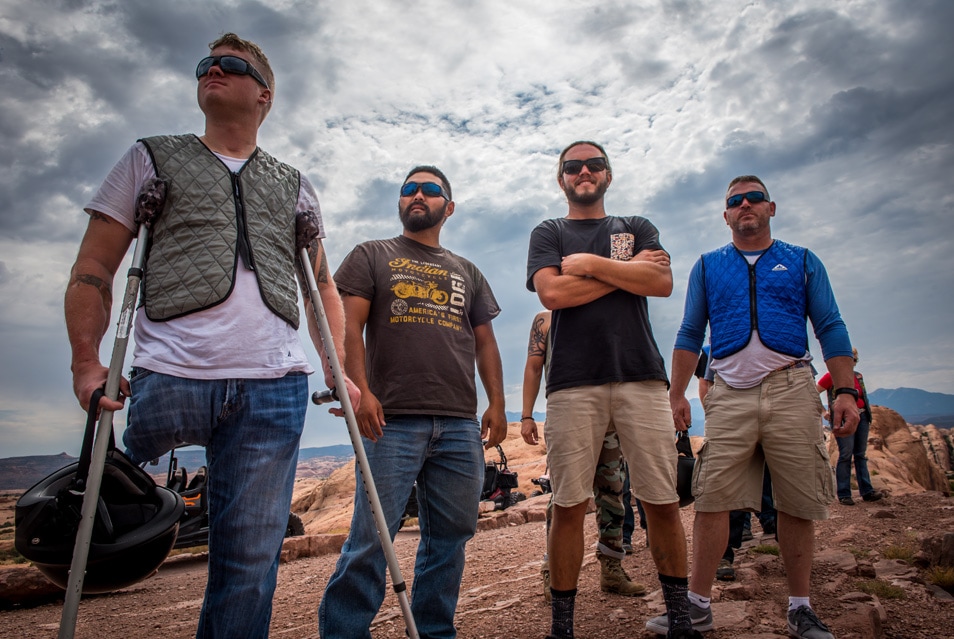 The journey wasn't over; there was a week full of activities still ahead, including VIP backstage access to concerts at the Buffalo Chip campground, including 5 Finger Death Punch. Nordic Components also hosted a shooters day competition complete with steel targets and prizes for 1st, 2nd, and 3rd place winners.
The nightly therapy sessions continued at a beautiful cabin in the Black Hills of South Dakota.
I enjoyed my time with all the veterans and am thankful for the special times I was able to share with each one. I was able to speak with combat wounded double amputee, CPL Jed Morgan about his overall thoughts on the ride and he shared this with me.
"The Veterans Charity Ride gave me a new, exciting experience by getting on a motorcycle for the first time and enjoying the freedom it gives you as well as the camaraderie of other fellow veterans. I want to give a big shout out to Nordic Components for giving us a phenomenal day shooting their rifles and testing our skills. Great company with a huge heart and awesome products!"
Jed has focused his time on helping other wounded veterans with his own program, "The Guardian Project." That one is carried out through the White Heart Foundation.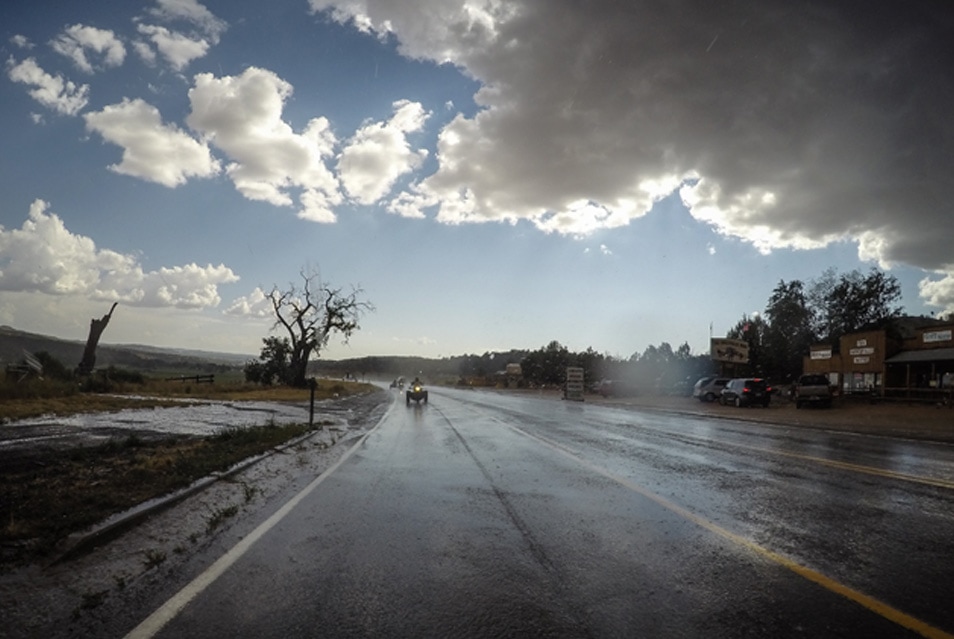 It will be interesting to see what the 2017 VCR entails. The 2016 event was double the size of its predecessor, though the participants still quickly formed a tight bond. An option to avoid the dangerously high temperatures through the desert was discussed, but the 2016 riders unanimously voted against that. It reminded them, it seems, of why they served their country, and forced them to work together.
It seemed to be an environment they're very comfortable in. Such obstacles and adversity make the Veteran's Charity Ride not just unique, but an adventure.
You'll be reading about the 2017 Veteran's Charity Ride very soon here on on Breach-Bang-Clear.

---
---
Mad Duo, Breach-Bang& CLEAR!
Comms Plan
Primary: Subscribe to the Breach-Bang-Clear newsletter here; you can also support us on Patreon and find us on Pinterest.
Alternate: Join us on Facebook here or check us out on Instagram here.
Contingency: Exercise your inner perv with us on Tumblr here, follow us on Twitter here or connect on Google + here.
Emergency: Activate firefly, deploy green (or brown) star cluster, get your wank sock out of your ruck and stand by 'til we come get you.
About the Author: Sara Liberte, who wone the MF lottery when it comes to last names, grew up the younger sister to an Army Ranger…she blames that for everything (awesome) in her life. A photographer/videographer of supreme talent and utter disregard for inclement weather, arduous conditions, or little things like the law of averages, Sara is an eleutheromaniac who loves firearms, motorsports, motorcycles and…well, all vehicles, really, as long as they're the kind that gets dirty and generates adrenaline. She travels the US in a van called the Dodge Mahal, dog at her side (he also rides in her motorcycle sidecar). If you need to find her, you'll have to look outside. Try moto-events, mountain ranges, or firearms classes.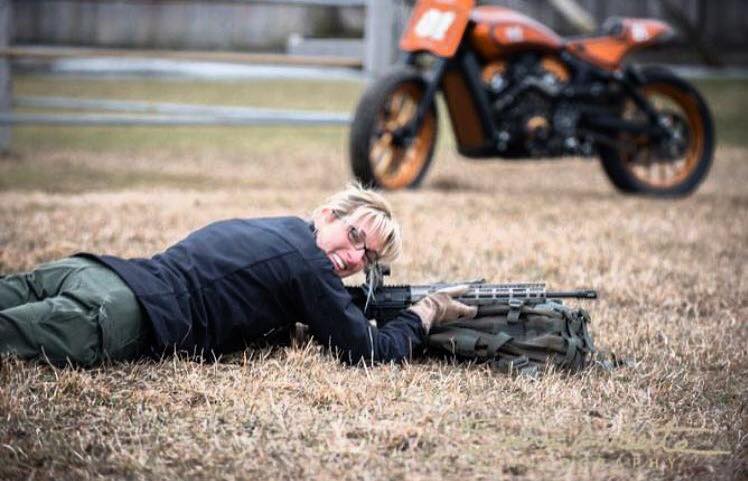 Liberte, whose favorite movie is "First Blood", runs the website Garage Girls and is the author of How to Repair and Maintain American V-Twin Motorcycles and 1000 Biker Tattoos. Her work has appeared in Easy Riders, In The Wind, Hot Bike, Street Chopper, IronWorks, Cycle Source, and RECOIL Magazine.
What more is there to say?
Follow her on Instagram, @saralibertephotography. She's on Facebook too.
Grunts: eleutheromania.