More Gyrene Humor: Broken and Unreadable
We stumbled across a new Marine Corps cartoon the other day thanks to our buddy Mark the Ninja. It's by a Marine infantryman named William Melancom.  Broken and Unreadable is the name, and it addresses (as the author put it) the obsurdities and 'retardation' so common in the Marine Corps, largely from a Lance Corporal's perspective. It's pretty good stuff and will no doubt resonate with more than just the 0311s it primarily features.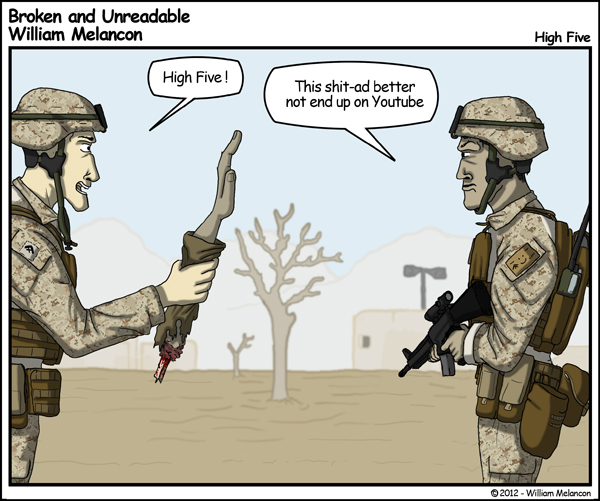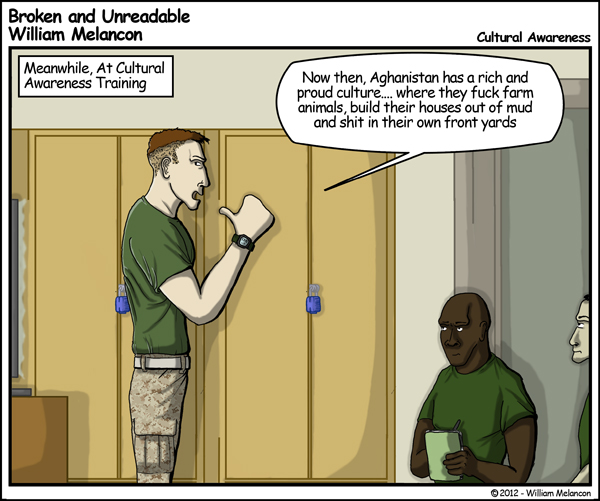 The cartoon's website is at: http://www.brokenandunreadable.com/index.html
Go check it out. Don't be so fucking motarded you get butt hurt about it.
This has been Slim Call, for the Mad Duo here on Breach-Bang-Clear. I'm over my crabs and most of my lesions have cleared up. Once I get my bore punched next week you'll be hearing more from me. Clear.
Like what you read here? Consider backing us on Patreon.
You'll be automatically enrolled into the Tactical Buyers Club, thus getting dozens of discount codes to high-end companies in the tactical/firearm/outdoor arena, and you'll earn the right to wear the House Morningwood sigil.
⚠️ Some hyperlinks in this article may contain affiliate links. If you use them to make a purchase, we will receive a small commission at no additional cost to you. It's just one way to Back the Bang. #backthebang