MNKF: Marfione Custom Tachyon III Advanced Trainer
You either know how to use a butterfly knife or you don't, there's not much of a grey area. Butterfly knives…errrr- Balisongs demand respect because they will make you bleed before your browneye has time to pucker. Tonight, we bring to you one of the highest-end balisong training knives you will ever see. – Mad Duo

Monday Night Knife Fights: Marfione Custom Tachyon III Advanced Trainer
Since founding Microtech in 1994, Anthony Marfione has been a force to be reckoned with thanks to his original, non-cookie-cutter designs. Marfione is a true master of his selected medium, metal. From knives to guns, he's done it all and fucking crushes it. There are currently two sides to Marfione: Microtech Knives, which produces a wide range of high-end knives to the general public, and Marfione Custom Knives, which crafts collector-quality elite works of art.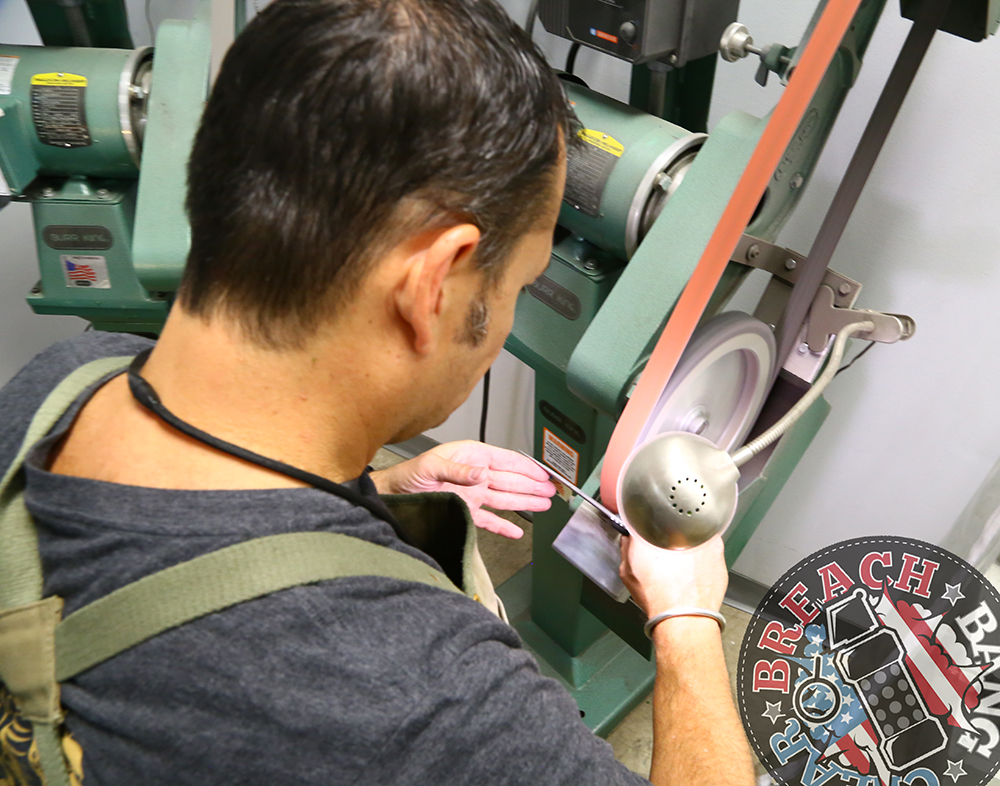 Professional Metal Innovator/Knife Maker/Gun Manufacturer/All-around Guru/Jedi Master Marfione is pictured hand sharpening one of his pride and joys before it left with our lucky minion.
In 2000, Microtech released the company's first balisong knife, the Tachyon. Over the years other variants have been produced, but a void in the market created a demand for balisong trainer knives. We asked Marfione about the need for a training knife. He said, "Throwing a knife is fun, until someone gets it stuck in their hand. The pros wanted a knife that was like the knives they flip. We made the Marfione Custom Tachyon III Advanced Trainer for pros who want to develop techniques without the risk of injury."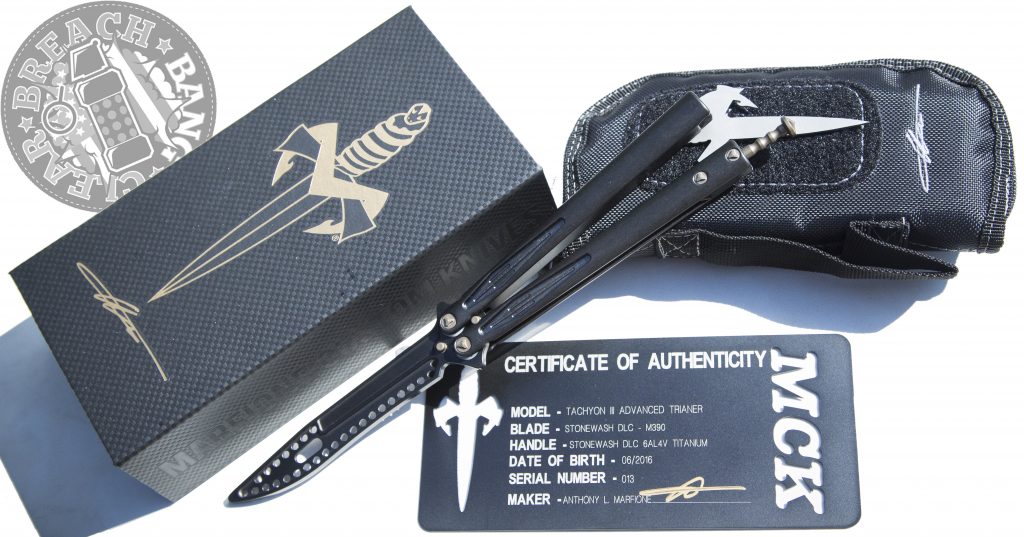 Since this trainer hails from the custom shop, there are features you'd only expect from a blade that would be a cherished safe queen for most. But because its intent was to be a training aid for professional Balisong flippers, the T3 Advanced Trainer is made to withstand use and abuse.

Spec rundown:
– Overall Length: 10"
– Blade Length: 4.5"
– Blade Material: M390
– Handle Length: 5.44"
– Handle Material: Titanium
– Weight: 5.10 oz
– Pocket Clip: Tip-up
– Made In: USA
$650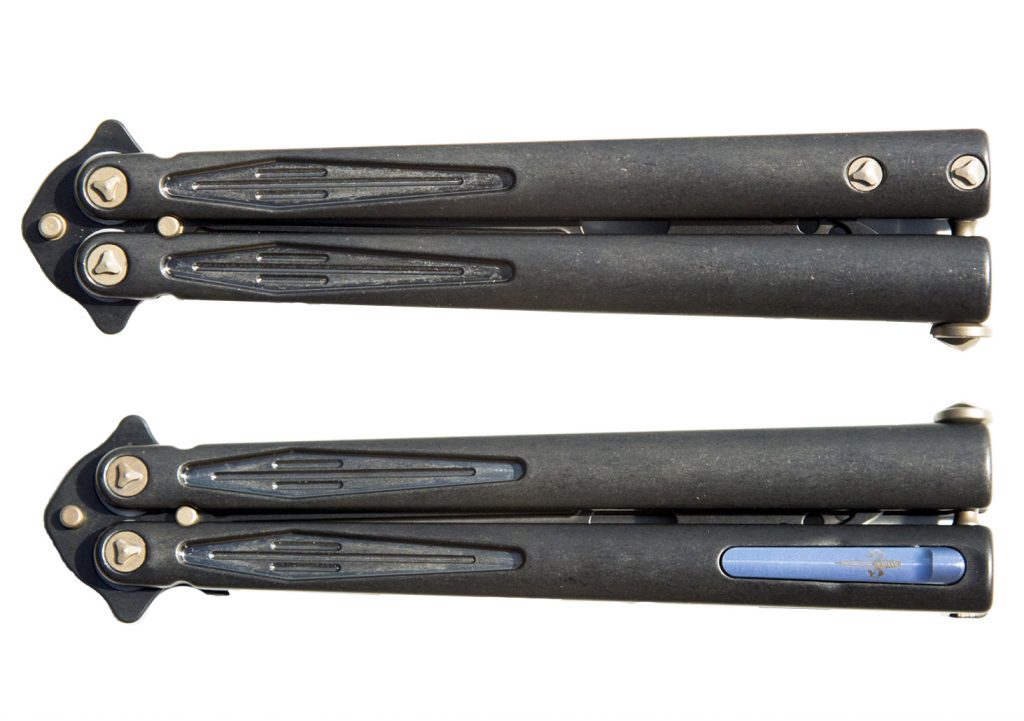 If that price tag made you shudder, Marfione assured us a more affordable Microtech version will soon be available through BladeHQ. Marfione and the Microtech crew will be at the Usual Suspects Network (USN) Gathering in Las Vegas September 1st-3rd. There they will be debuting new designs, and will also have the Marfione Custom Tachyon III Balisong available for purchase.
The video below features Professional Balisong Manipulator (or Flipper), David Kinne with his Marfione Custom Tachyon III (NOT the training version).
Learn more about Microtech Knives HERE and check Anthony Marfione's personal Instagram HERE to see more from Marfione Custom Knives.
---
Comms Plan
Primary: Subscribe to our newsletter here, get the RSS feed and support us on Patreon right here.
Alternate: Join us on Facebook here or check us out on Instagram here.
Contingency: Exercise your inner perv with us on Tumblr here, follow us on Twitter here or connect on Google + here.
Emergency: Activate firefly, deploy green (or brown) star cluster, get your wank sock out of your ruck and stand by 'til we come get you.
Swinging Dick Approved.