Blood Train – and mens jewelry Jonah Hex would wear
Men's jewelry mafiosi artisans Clocks and Colours have released a new short film called Blood Train, which you can watch below. It serves as an excellent way to show off many of their products — especially the ones Jonah Hex himself would wear.
---

---
Take this one for instance.
Manly ring – Badlands
Clocks and Colours says, "In the early days of the Western Frontier, buffalo hunters employed gruesome tactics, often driving entire herds of bison over cliffs to their untimely demise. Let this ring serve as a reminder to never run with the herd."
That's pretty good advice, thinks we.
Or, these:
Men's Jewelry – Stronghold Bracelet, Peacemaker, and Apollo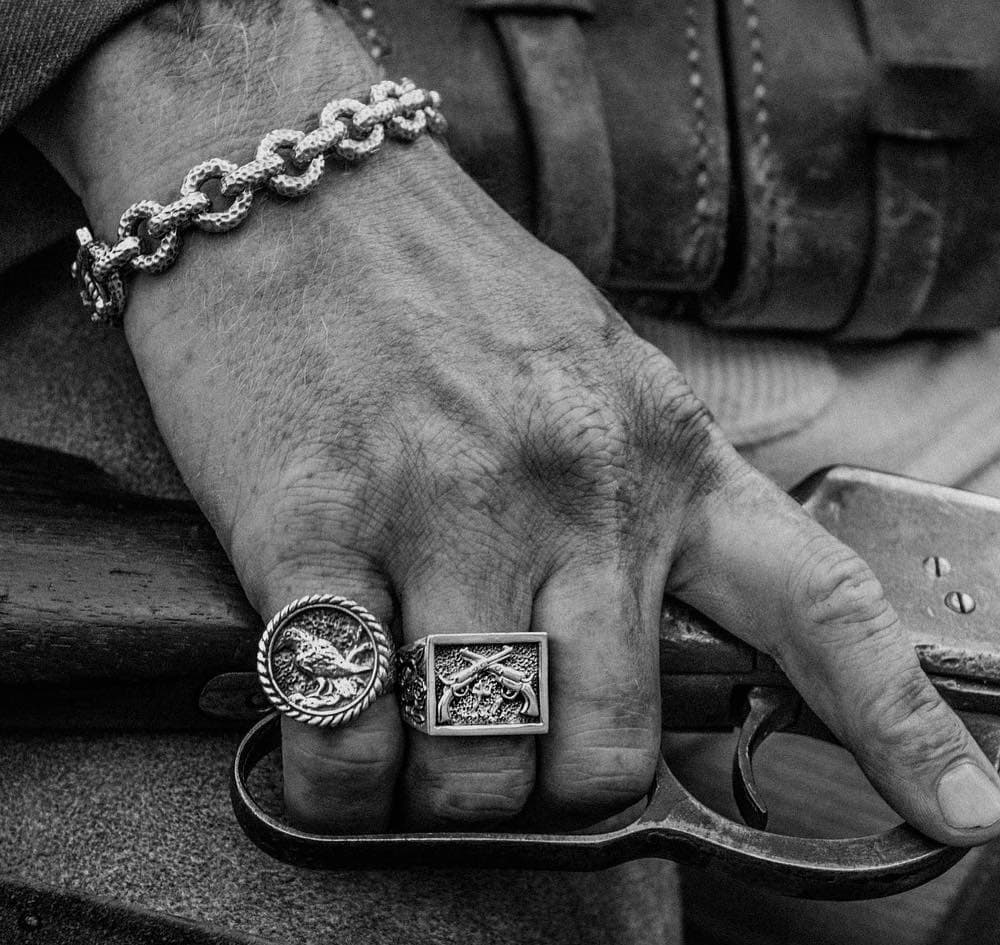 That's their Stronghold bracelet, above the Apollo and Peacemaker rings. The latter channels Sam Colt and his M1873 single action revolver.
See what we mean?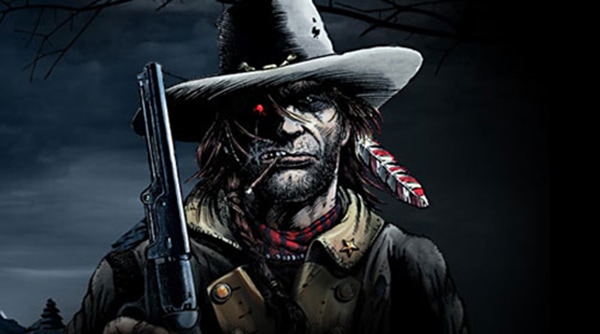 In any case, more of that below. Here's the video. This is Blood Train.
Nicely done, we reckon, but then we're the kinda folks who prefer Frederic Remington to Van Gogh (and make fun of Andy Warhol).
Anyway, here a few more examples of Clocks and Colours mens bracelets and rings. Check 'em out sometime.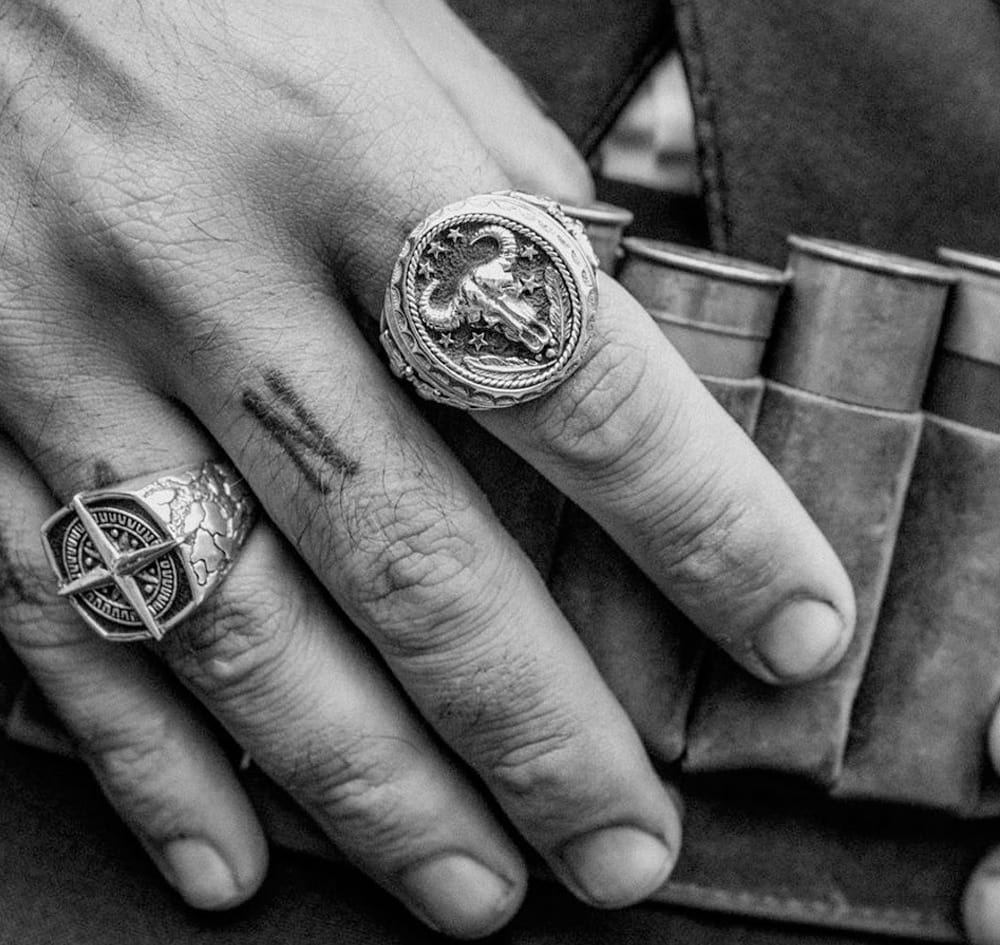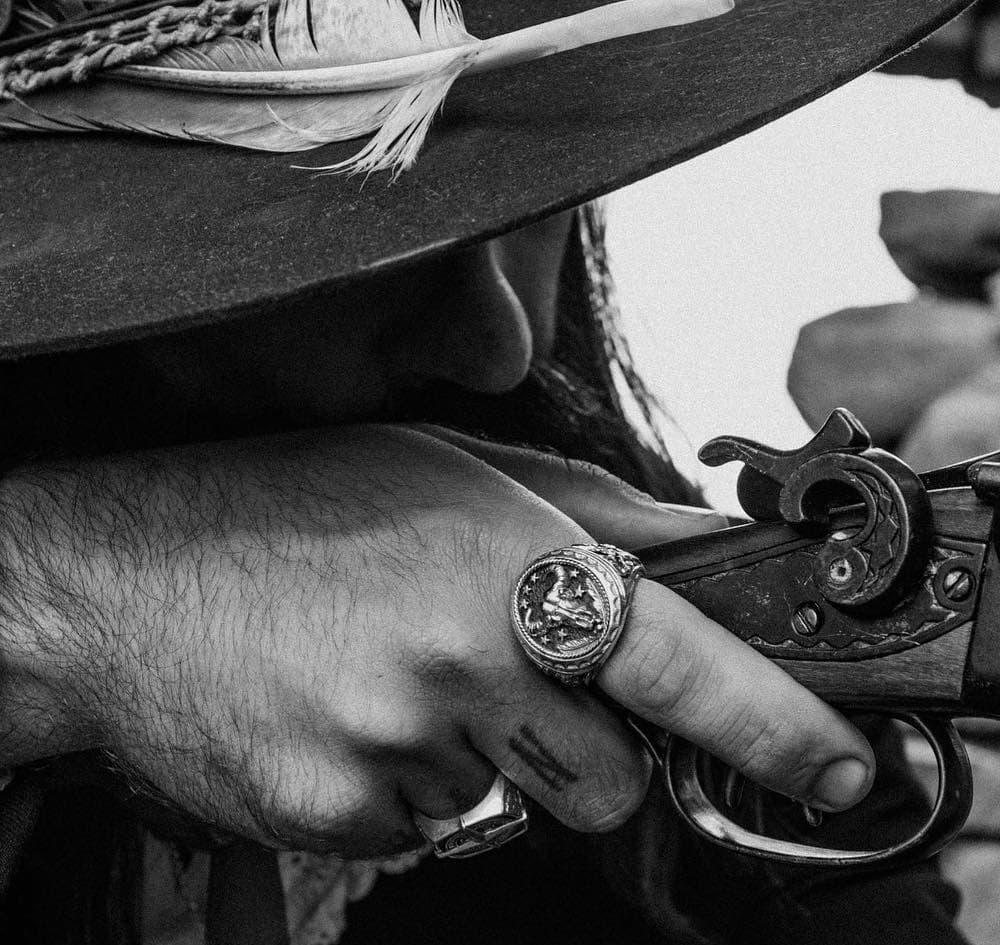 Find more like this at ClocksandColours.com.
⚔️ Wait! Ere you hasten away…we'd like you to follow and support Badmoon Armory. The HMFIC there is Lord Commander of the Morningwood Guard, after all. 🌅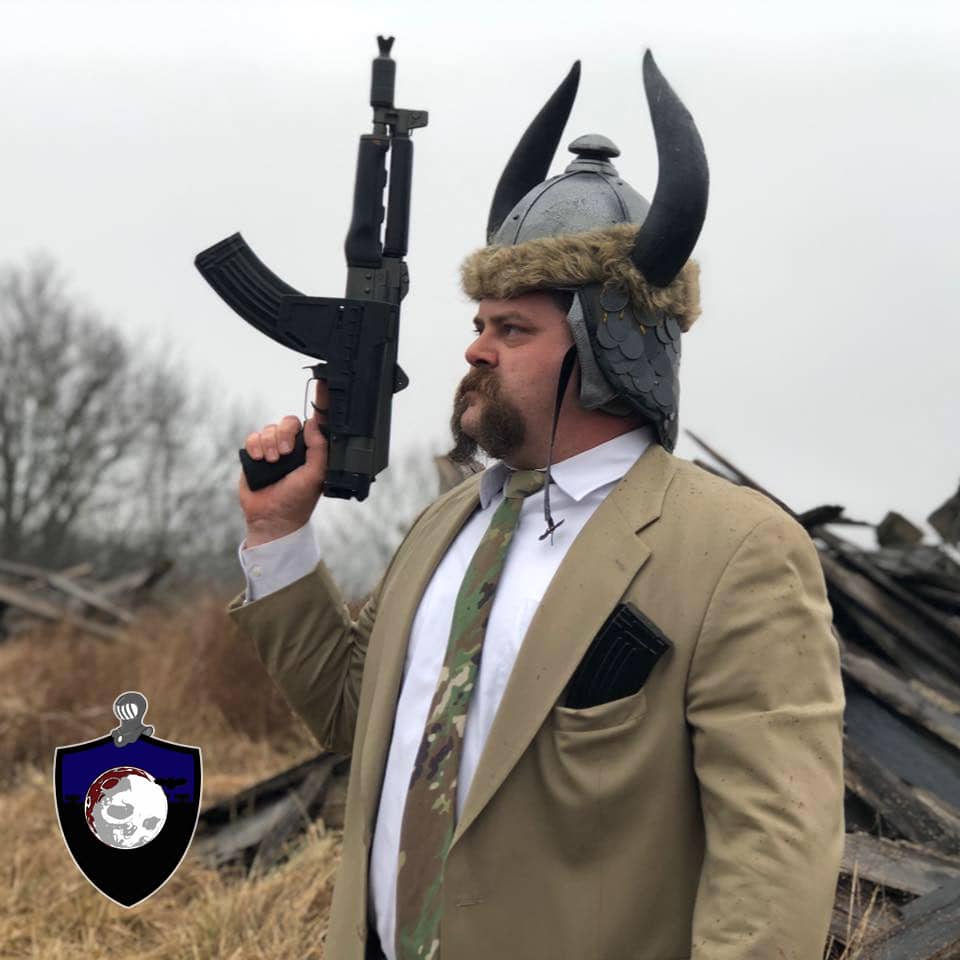 Like what you read here? Consider backing us on Patreon.
You'll be automatically enrolled into the Tactical Buyers Club, thus getting dozens of discount codes to high-end companies in the tactical/firearm/outdoor arena, and you'll earn the right to wear the House Morningwood sigil.
⚠️ Some hyperlinks in this article may contain affiliate links. If you use them to make a purchase, we will receive a small commission at no additional cost to you. It's just one way to Back the Bang. #backthebang