Father's Day Wish List: Amazon Prime Saves the Day (NNSFW)
Here's a quick rundown of some goodies you can still get in time, if you act fast. Could be construed as NSFW, so check six before reading if you're at work. Mad Duo

Father's Day Wish List: Amazon Prime Saves the Day 
David Reeder
If you're anything at all like me, you haven't figured out what you're gonna do for your old man for Father's Day yet. Normally what I do in a situation like this, especially on Valentine's Day, or Mother's Day, a kid's birthday, etc., is just order something online, print out the receipt, then write IOU on the receipt and give it to 'em in a card.
That doesn't work for everyone, but thanks to the wonders of Amazon Prime it doesn't have to! There's a lot of good gear on Amazon Prime, and if you get fingers to clicking that mouse now you can still get your order on time.
Here are a few things you might consider:
1. An activity book
We'll begin with the most obvious choice here: the Play With My Boobs! coloring book. That's sure to be a hit. Be sure to get the 152 color Ultimate Crayon Collection too. Not sure about that particular edition? There's always the Go Fuck Yourself coloring book, or better yet The Art of Not Giving a Fuck. Another option is the Farting Animals coloring book, because let's be honest — no matter how old you are, if you're male, farts are funny. And hey, that's one you can do with the kids! Looking for something that'll remind him of his days deployed with the other knuckledraggers? Try the Just Cocks Coloring Book for Adults – that's way better than just drawing dick pics on everything. Be sure to get the right tools for him to work. If he is (or was), a cav trooper (like GW, or Swafford, or Ryan Hey), try these crayons here. If he was in the infantry, these might be better. If he's an officer of any kind, try these.

2. Something to accessorize his EDC or blaster.
There are a surprising number of manufacturers who market their equipment on Amazon. If you can't find something good in this line-up, you should probably be asking yourself if that's really your dad.
There are some more serious reading options, obviously. 5.11 Tactical has Kyle Lamb's book Green Eyes & Black Rifles, it's well worth the read.
Daniel Defense has an Amazon presence. Grab a fixed front sight/rear sight combo and get it damn near right away.
SureFire has several offerings on there. The G2X Pro handheld LED light is about $60, and it'll last for years.
You can get the Grey Ghost Gear Griff Pack for $120, and I can assure you it's worth it. I carried one since they first came out (though I've since given it away to someone who badly needed it).
Magpul has a whole lineup to be ordered – everything from phone cases to their Tejas belt.
There's Gemtech goodness available too, like their HVT Quickmount.
Looking for Raven Concealment Systems? Lots there, including the Phantom holster and Vanguard 2.
Vortex has a very nice and inexpensive 8 x 25 monocular available, if you want an alternative to larger binos.
Need a weapon optic? The SIG SAUER Romeo-5 is available (and if you've been following our reviews, you know they're good).
Looking for a QD mount? Check out the American Defense Manufacturing MRO Quick Release Mount.
There are others – just do some searching.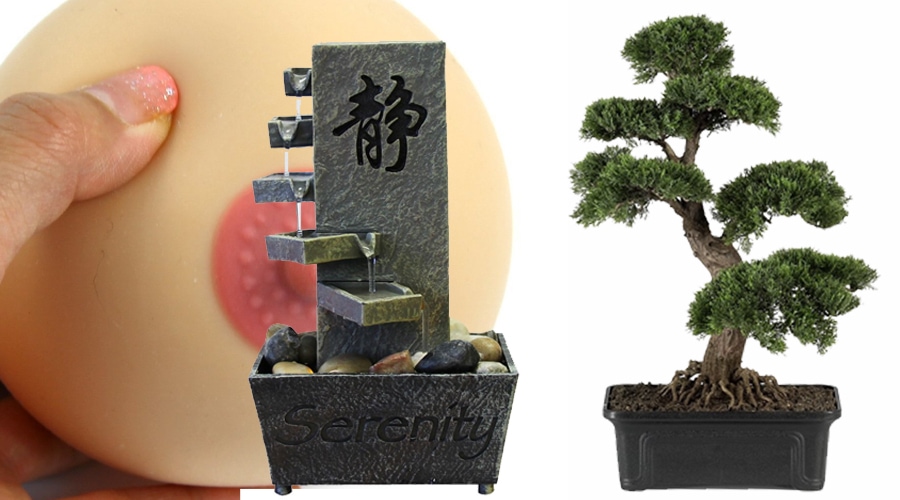 3. A Stress Reliever 
There are a number of options here, of course. There will be many a dad who'd be partial to the Stress Relief Boob Squeeze Ball, though they might not admit it. You could also get him a Bullshit Button for his desk, or if you legitimately want to help, take a look at the Nayoya Accupressure Mat.
I'll close out with a "Happy father's day!" to all you dads out there, especially the ones who'll be working or deployed on Sunday, and leave you with this. It's a poem my dad used to recite on occasion as a bit of advice (another piece was "Anyone who thinks life is fair should get a swift kick in the ass," but that's a story for another day).
Princes & Kings
R. Lee Sharpe
Isn't it strange how princes and kings,
and clowns that caper in sawdust rings,
and common people, like you and me,
are builders for eternity?
Each is given a list of rules;
a shapeless mass; a bag of tools.
And each must fashion, ere life is flown,
A stumbling block, or a Stepping-Stone."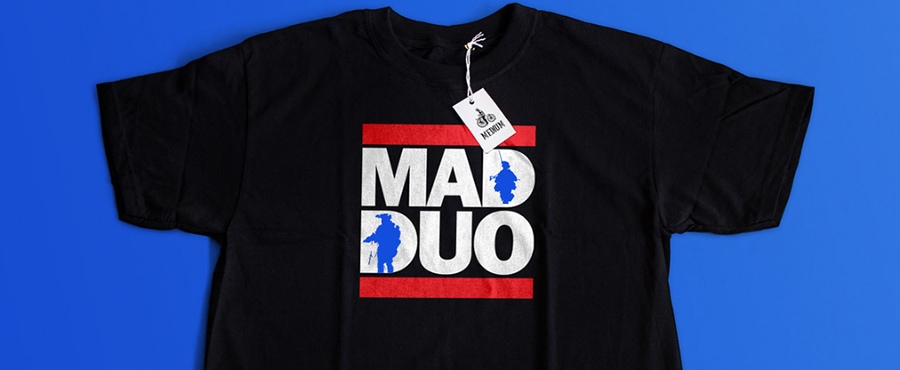 ---
---
Mad Duo, Breach-Bang& CLEAR!
Comms Plan
Primary: Subscribe to the Breach-Bang-Clear newsletter here; you can also support us on Patreon and find us on Pinterest.
Alternate: Join us on Facebook here or check us out on Instagram here.
Contingency: Exercise your inner perv with us on Tumblr here, follow us on Twitter here or connect on Google + here.
Emergency: Activate firefly, deploy green (or brown) star cluster, get your wank sock out of your ruck and stand by 'til we come get you.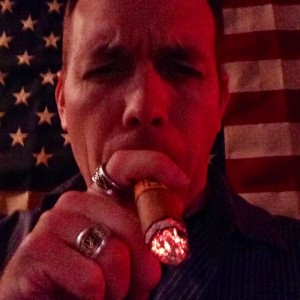 About the Author: It might not be too surprising that David Reeder, who never met a $50 word he didn't like, one of the "leaders" of the pedagogic and frequently obstreperous Breach Bang Clear team — insomuch as they have a leader (the terms orchestra conductor and rodeo clown are equally apropos). A former POG who tastes like chicken, Reeder cannot play the harmonica. He founded Breach-Bang-Clear quite accidentally at his young son's behest several years ago. He is the Mad Duo's Chief Wretched Flunky and Breach-Bang-Clear's HMFIC. A LEO for many years and former AF Security Forces SNCO, he was an O/C at the National Homeland Security Training Center for many years and a longtime MOUT instructor at the Bold Lighting UWS. Reeder has appeared on Fox News Business and written for a number of publications, from US News & World Report and Military.com to RECOIL Magazine and Soldier Systems Daily. All of that sounds way cooler than it actually is. You can read more about him here. Follow his banality on Instagram, @davidreederwrites.
"I have no taste for either poverty or honest labor, so writing is the only recourse left for me" Hunter S. Thompson

"Some editors are failed writers, but so are most writers." T.S. Elliot

"Either write something worth reading or do something worth writing." Benjamin Franklin