Jumping from a B-17: 'Merica

Jumping from a B-17. That's a lot of 'Merica. Here you'll watch wingsuits headed out the bomb bay doors of a B-17, the iconic bomber of WWII (although North America B-25 Mitchell fans might argue the point).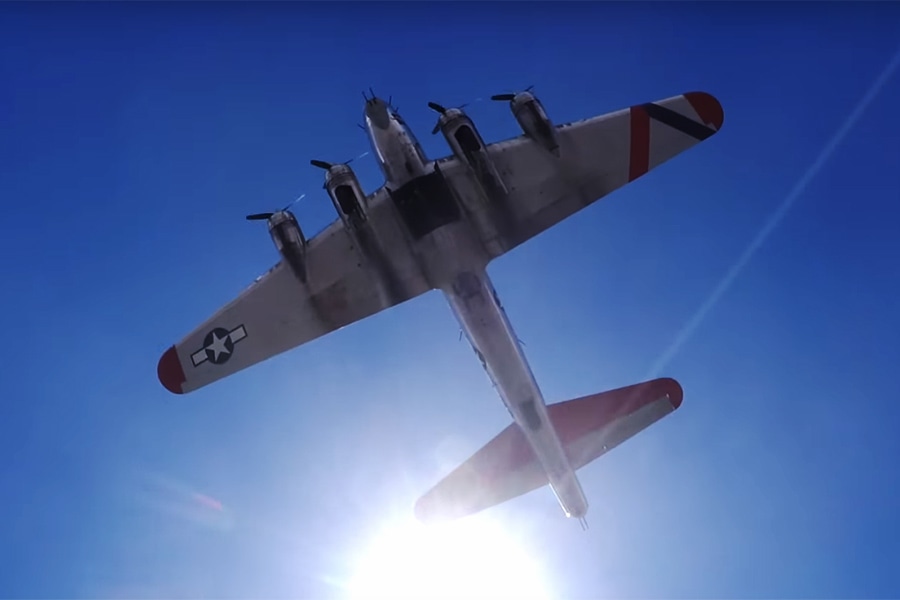 Our buddy Mike Semanoff turned us onto this badass video from FullMag – we figured we'd pass it along.

From the video description:
FULLMAG Official Facebook and Instagram!

Facebook: http://www.facebook.com/FULLMAG.Official

Instagram: http://www.instagram.com/FULLMAG.Offi…

Big special thanks to the wingsuiters and skydivers on this project:

Scotty Bob: http://www.instagram.com/scottyybob

Dan Dupuis: http://www.instagram.com/dan.dupuis

Dave Eaton: http://www.instagram.com/digicock

Marshall Miller: http://www.instagram.com/marshall__mi…

Richard Ryan: http://www.Instagram.com/RichardRyan

Mike Semanoff: http://www.instagram.com/inspiration_rx

This video was sponsored by the U.S. Air Force

The demonstration was permitted and insured with the Salt Lake City Department of Airports, The Tooele Valley Airport, the Federal Aviation Administration and the United States Parachuting Association.
---
---
Mad Duo, Breach-Bang& CLEAR!
Comms Plan
Primary: Subscribe to the Breach-Bang-Clear newsletter here; you can also support us on Patreon and find us on Pinterest.
Alternate: Join us on Facebook here or check us out on Instagram here.
Contingency: Exercise your inner perv with us on Tumblr here, follow us on Twitter here or connect on Google + here.
Emergency: Activate firefly, deploy green (or brown) star cluster, get your wank sock out of your ruck and stand by 'til we come get you.