It's not often you get to help a friend finally break the news about the company he has created, but happily today I am in that position. Over the last several years my friend has put his blood, sweat, tears, money and a lot of time into creating a suit that truly embodies the Breach-Bang-Clear motto of "Think and be dangerous." Yes, a suit, and not a safari jacket leisure suit either.
     ATEi: turning good guns into combat weapon systems. 
Grayman & Company suits are classy, formal attire designed for people who need a to carry a gun. They have many unique features suited for concealed carry, but never lose the unassuming, outward appearance of a well-made stylish suit.
These are not the cargo pants of the suit world by any means.
Grayman & Company Tailoring | How does it work?
Happily, you do not have to visit a haberdashery.
Your measurements are put into an algorithm along with several pictures of you in various poses to ensure the tailor creates the best fitting suit possible. As they say,"Grayman and Company prides itself on being old-school tailors first."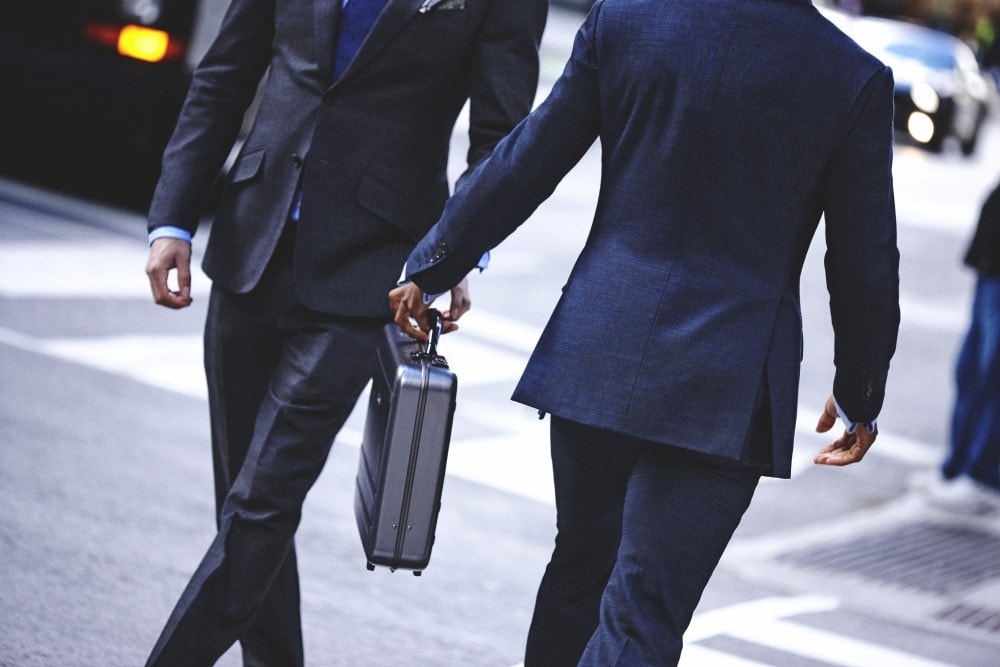 Their suits are all made-to-measure in a small 'atelier' with a staff of between five and eight. And only three of them will be sewing or cutting your suit. They send you a fitting garment first to ensure all those measurements on paper are the correct fit in real life and that everything hangs and drapes right where it should. Because so much detail is involved, proper tailoring is slow and careful and the entire process can take anywhere from 4 to 8 weeks to perfect the details of a suit.
This isn't an off the rack suit that is just being taken in to fit you. The suit is designed to fit you and move with the way you move while armed.

Speaking of that movement, one of my favorite features is their "action back." The action back is a gusset in the shoulder that doesn't stand out, but provide excellent lots of freedom of movement — especially when you're drawing and then driving a pistol out.
     Buy your eyepro here, and don't be a dumbass. Use breachbangclear at checkout and save 10%.



Another well-executed tactical feature are quick draw buttons. These buttons work like a normal button but can be pulled off with a snap if you need to draw your pistol in a hurry. This and other options can be picked from an à la carte menu to get the suit that fits your needs.
They are still working on a discount program but here is a bit of information on it. "
Mil, LEO, gov and even some private sector security guys can apply for their industry-only program the 'SFPROG' which lets you access entry-priced Italian fabric backed by ripstop grid of Cordura, as well as a tiered discount on the premium Loro Piana fabric. Grayman and Company plans to enrich the SFPROG in the near future with industry-only tactical options and other exclusives."
The Mad Duo got to check out the Loro Piana fabric sample book at SHOT and needless to say they want to up their suit game.
Many people are unaware that Swingin' Dick is, in fact, a bit of a clothes horse.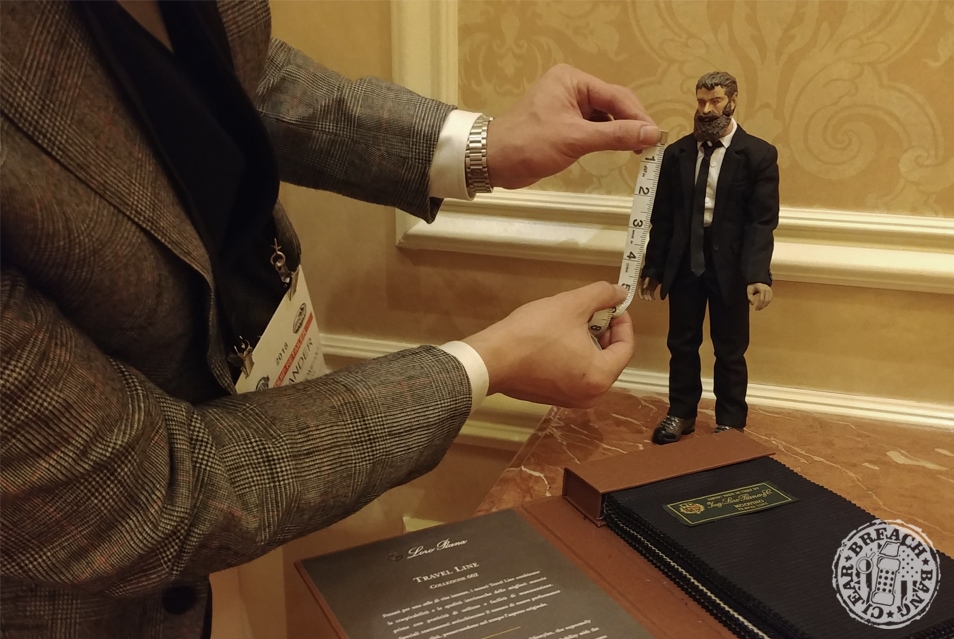 The big thing Grayman & Company strive to do is create suits that look good and don't stick out like the typical fashion of "M-frames and an acoustic earpiece."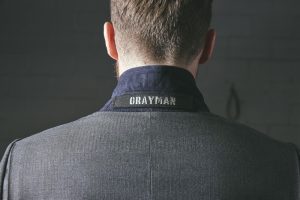 A few words from the company on pricing:
"The base price for the Premium suit made with the Loro Piana cloth is $1,300USD. SFPROG guys will get a discount on the premium and also access to another lower priced fabric. From June 13th, the first 100 orders include a complimentary gift set provided by industry partners."
I recently ordered a suit of my own, so expect to see a write-up on it in the near future.
Sorry. 🍁
---
Declare for Morning Wood!
Why become a patron? Not for the dick pics. So you can access the Morningwood Bazaar, obviously.
Exclusive discounts up to 60% off all kinds of guns and gear. 
Plus, unrivaled camaraderie where we only make fun of you most of the time.
Access to Nancy's Squat & Gobble, our closed Facebook discussion group.
If you wish to cite, syndicate, or curate our material, or if you're wondering about our please be so kind as to read our

Terms, Conditions, and Disclosure

s.
Take heed! We have advertisers, sponsors, and affiliate relationships with some of the companies you will be reading about (particularly, but not limited to, archival posts). If you purchase one of those items, we will get a small commission from the sale at no additional cost to you. A lot of work goes into Breach-Bang-Clear; by making your purchase through one of our portals you'll be supporting our work. This will help us buy beer, bullets, and barbecue, and we won't have to put pop-up ads and other such stupid shit into our articles to pay our expenses.