Interesting Hobbies – Beating Pedophiles with a Hammer
Not since the Michael Mullen case in 2005 has an episode of vigilantism attracted so much of our attention — or made us say, well, ya know…
Interesting Hobbies – Beating Pedophiles with a Hammer
The Mad Duo
Jason Vukovich is a dude who'd get along with Connor and Murphy MacManus just fine. Or maybe Rorschach and The Punisher? Maybe the latter. After all, they're calling him the "Alaskan Avenger" for his work with fist and hammer in Anchorage, Alaska.

Vukovich, who was sexually molested as a child, is accused of using the State of Alaska DPS public online sex offender registration information to track down sex offenders, including convicted pedophiles, and beating them with a hammer. In at least one attack he told the victim he was an "avenging angel" there to "mete out justice." That victim, Wesley Demarest,  plead no contest to attempted sexual abuse of a minor approximately ten years ago. He will remain on the sex offender registry until he is 72 years old; his sentence required he remain on that list for 15 years.
Said Vukovich in a letter, children should…
"…be able to play in the streets and parks and go to church without the threat of pedophiles lingering around them."
Vukovich allegedly carried a list of names with him, among them the names of three men he is said to have attacked. According to court officials, he entered the homes of all three men during a five day period in June of 2016, striking them with his fists and his hammer.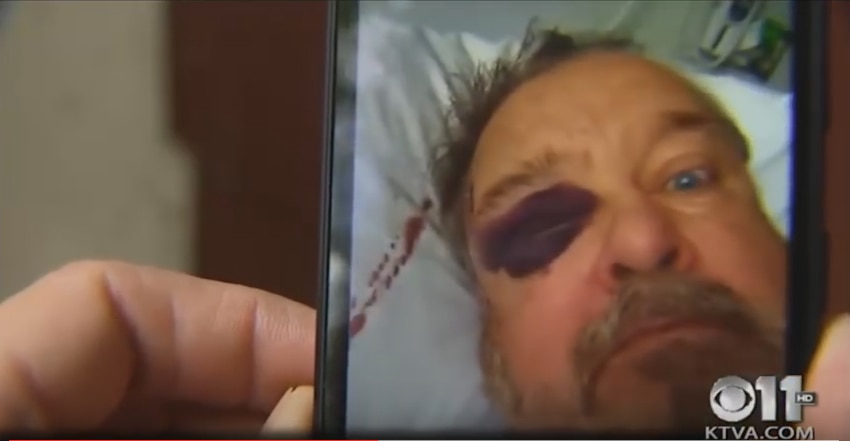 He is also alleged to have stolen from them. Vukovich was arrested later during a traffic stop.
The alleged victims include Charles Albee (sexual abuse of a minor),  Andres Barbosa (Possession of Child Pornography), and Demarest (Attempted Sexual Abuse of a Minor). Demarest suffered the worst injuries of the three, apparently, and is reportedly recovering from four to five blows to the head and a fractured skull.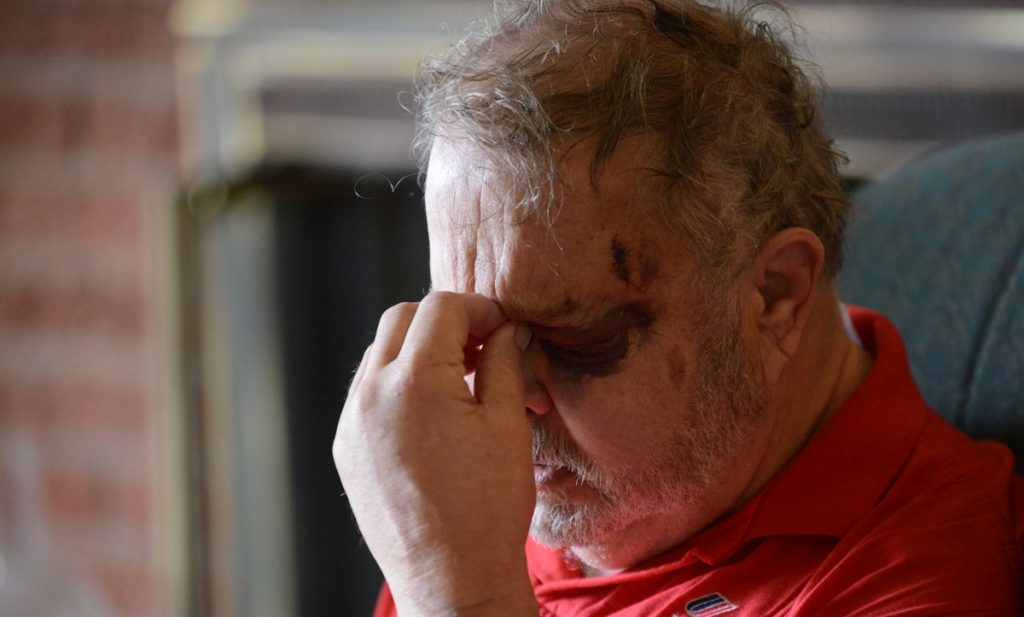 "Multiple studies have shown registries to be ineffective at reducing sex offender recidivism, which is extremely low – in fact only murderers have lower recidivism rates. Instead registries often serve a more sinister purpose, including as vehicles for public vengeance.

Alaska's Sex Offender Registration law was enacted in 1994 after Megan Kanka, a 7-year-old New Jersey girl, was raped and killed by a man who had previously sexually assaulted two other young girls." (Prison Legal News)
Vukovich faces a total of 18 charges of assault, robbery, burglary, and theft. If he is convicted on all the charges he's facing, he could serve up to 35 years in prison. He has previously been convicted on charges of theft, possession of a controlled substance, assault, and fraud.
According to Anchorage Police, he assaulted Albee the day after getting out of jail on an unrelated charge.
The Alaska Civil Liberties Union believes the Alaska criminal code needs to be changed. That state has an "across the board" approach to sentencing of a sexual predator that is unlike many others. For instance, an 18 year old who has consensual sex with a 14 year old would be treated the same as someone convicted of a second degree indecent exposure in front of someone younger than 16 (KTUU, Anchorage).
Said Alaska Civil Liberties Union Executive Director Joshua Decker,
"A problem of this list is that it can lead to vigilante behavior like (Vukovich) allegedly did…[it]…inhibits the ability of people who have already served their time from reintegrating back into society and becoming productive members of society."
Says Vukovich, who doesn't seem terribly remorseful (*snicker*),
"My own heart may have been broken long ago, but with all my being I support every child in pursuit of their dreams."
Somebody set up a Facebook page supporting him: Jason Vukovich: The Hero We Deserve, but it's not terribly active. You can learn more about the case here.

We're trying to get a prison e-mail address for Vukovich to e-mail him links to the online registry in other states, bus o far no joy. We'll advise if that changes. Not that we'd ever so insensitive as to say "Not all heroes wear capes" or anything.
MD
---
---
Mad Duo, Breach-Bang& CLEAR!
Comms Plan
Primary: Subscribe to our newsletter here, get the RSS feed and support us on Patreon right here.
Alternate: Join us on Facebook here or check us out on Instagram here.
Contingency: Exercise your inner perv with us on Tumblr here, follow us on Twitter here or connect on Google + here.
Emergency: Activate firefly, deploy green (or brown) star cluster, get your wank sock out of your ruck and stand by 'til we come get you.