Indigenous CIBs | Red2Alpha73
Indigenous made CIBs. It wasn't until late in the deployment that we were awarded ours in a blanket ceremony.
Join us at Nancy's Squat & Gobble! (It's our double dog secret, members-only discussion group.)

Like every other Joe I was in a hurry to get mine sewn on. The small, dimly lit, Iraqi owned sew shop on Falcon was swamped and turn around time was long. I turned one blouse in to get professionally done and bought six raw patches. I knew how to handstitch. I had a needle and thread.
Back in the room I shared with Doc I carefully cut the patches out, folded them into the proper shape, and secured the folds with dabs of Krazy Glue. Throughout the tour I had been forced to repair my flight gloves several times and in doing so discovered I really enjoyed sewing. It had a calming effect on me. After I completed my tops, Ski asked me to sew his too and I was happy to accept the work.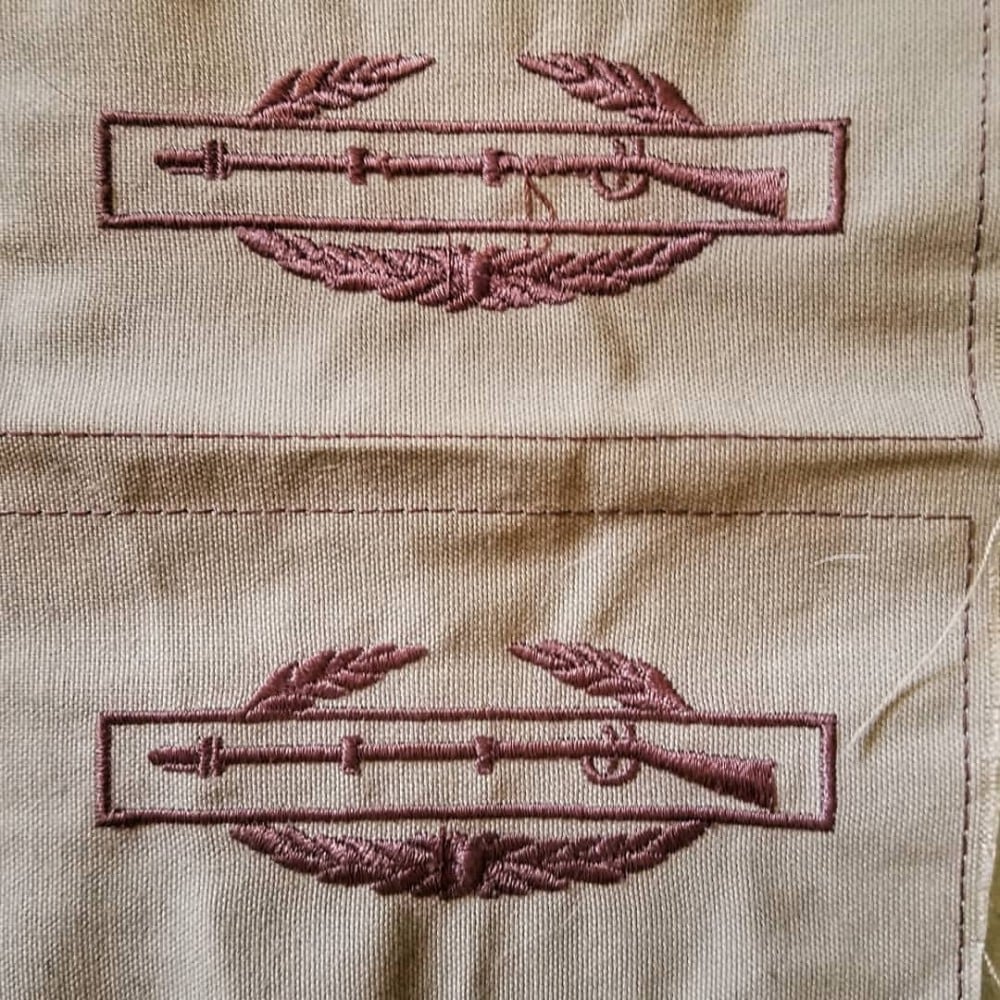 I ended up sewing CIBs on a few guys tops; Anna Nalick flowing into my brain through my headphones, pushing and pulling the needle through the cloth and feeling the resistance of the thread.
The company was living four to a room now. Our replacements from the 101st had arrived and the room felt like a den; dim lights, close dusty air. We were close to getting out and the emotions that knowledge fed was thick in the air like humidity; invisible but undeniably there. It also created tension, as each day seeped by hour by hour the pressure built like descending to the bottom of the ocean.
No one wanted to be the last one to die. Not this close. Not when we had come this far. It was December.
Follow Red2Alpha73 on Instagram, @red2alpha73.
Click Dynamo's face to read more Songs Of Our People.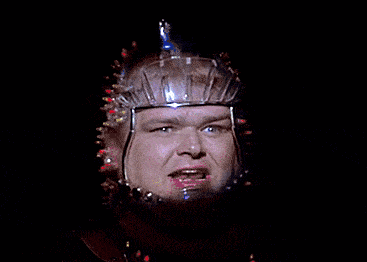 Why yes, you can read and support Breach-Bang-Clear. ↑ There's a good way to do it. ↑