Hog Hunting in Texas with EOTech

Hog Hunting in Texas with EOTech
Breach Bang Clear News Team
If you've been living under a rock, you may have missed the fact that EOTech has been quite active lately. They have revamped their website, added more swag products to the online store, and most notably introduced the Vudu line of variable power precision rifle scopes. Annnnnnd they're an Alpha Level JTF Awesome Member, part of an elite group, our tribe.

We've been testing out the Vudu FFP 1-6x, and with the SR-1 reticle and it seems like a perfect option for hunting. The outer ring is easy to see on the lowest power settings while also giving a generous field of view. And since the scope is a FFP optic, the striations maintain consistent MOA measurements no matter which power setting you're on. More on our feedback of the Vudu scope will be in the near future. Until then, take proof of performance during this hunt…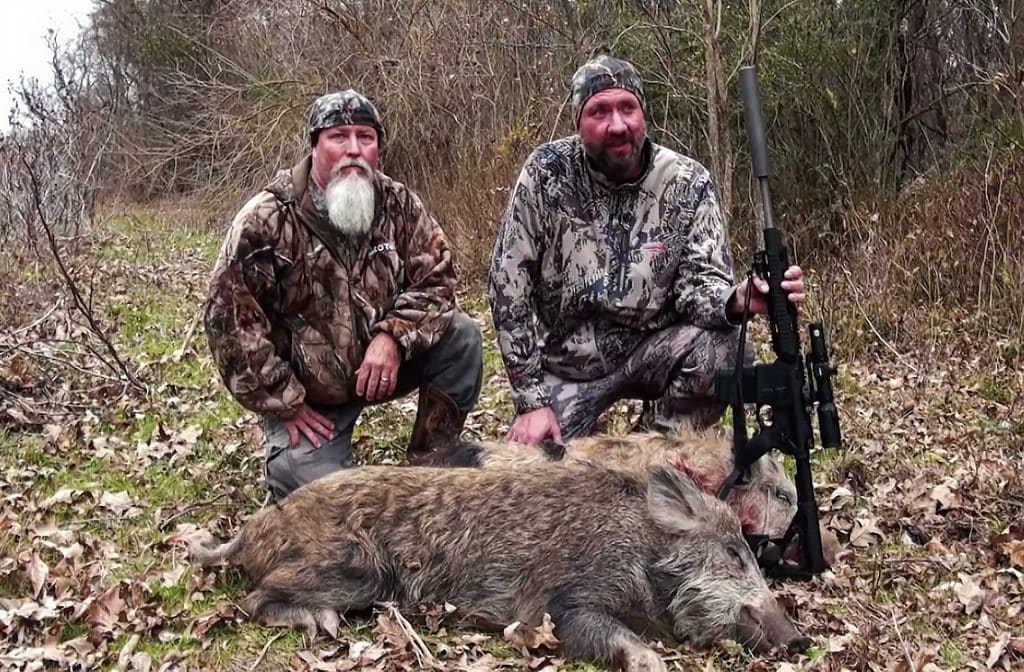 Earlier this month, John Bailey of EOTech went on a hunt and put the Vudu 1-6x to the test. With the assistance of Glenn Guess from Hog Zombies, they put down six hogs in two days. The area they were hunting in Texas is so infested with hogs that post-shot interviews had to be cut short in order to go after more pigs.
Bailey's rifle setup consisted of:
– Vudu 1-6x Precision Rifle Scope
– Hornady V-Max .308 Ammunition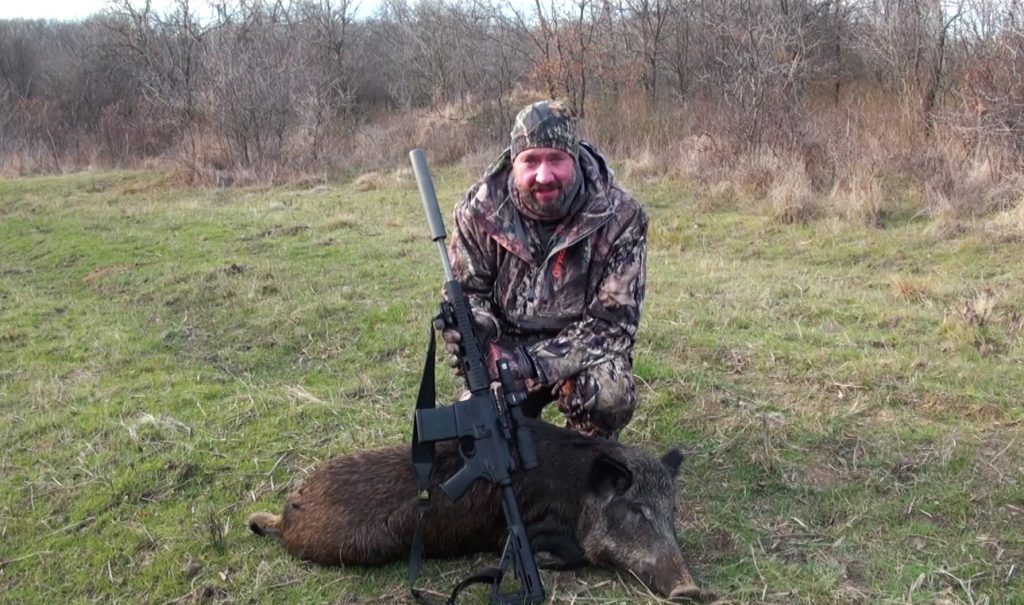 The feral hogs are considered a nuisance; they destroy land and livestock and contribute to a whole host of other issues. Controlling the population has been an uphill battle for Texas, to the point of nearly impossible due to the hogs humping like rabbits. Pigs younger than a year start producing litters of six to eight piglets as many as three times a year. We're not good at math, but our pig math of one sow over the course of a year works out to:
Regulations on hunting hogs in TX are extremely lenient. Wide Open Spaces cites, "seven out of every ten hogs in the state must be killed just to keep their numbers where they are now." With the hogs being a real problem in TX, solutions range from hunting to trapping to poisoning. Of those, the most recent attempt for rapid extermination is a warfarin-based lure. Warfarin is an anti-coagulant drug which literally makes the animal bleed internally and externally for about a week until death ensues. This drastic measure has been put on hold by the company backing it.
With that quick rundown of the hog issues in TX, we think EOTech is taking the right approach in trying to help contain the feral hog epidemic. And, of course, bacon. At least for the reason of bacon, go hog hunting… oh, and also because it's a shit ton of fun.

Check out the full video from the EOTech's hunt below:
https://www.facebook.com/EOTechInc/videos/1518259544880599/
Find EOTech on Facebook, /EOTechInc/, or follow them Instagram, @eotech.[arrow_feed id='48976′]
---
---
This article was lovingly prepared for you by the Breach-Bang-Clear News Team.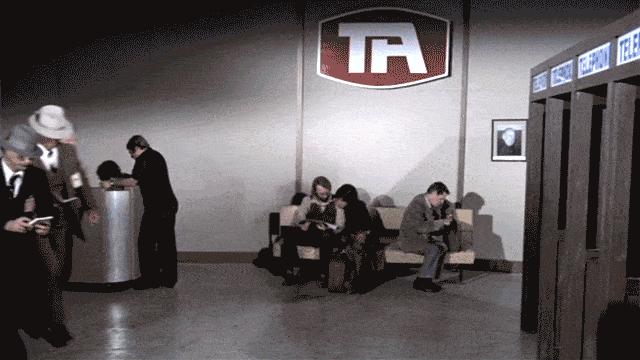 Mad Duo, Breach-Bang& CLEAR!
Comms Plan
Primary: Subscribe to our newsletter here, get the RSS feed and support us on Patreon right here.
Alternate: Join us on Facebook here or check us out on Instagram here.
Contingency: Exercise your inner perv with us on Tumblr here, follow us on Twitter here or connect on Google + here.
Emergency: Activate firefly, deploy green (or brown) star cluster, get your wank sock out of your ruck and stand by 'til we come get you.