George Zimmerman Selling Keltec Handgun Used to Kill Trayvon Martin

From the WTAF files: George Zimmerman seems to be missing the spotlight, desires more money in his pockets, or a combination of both. Starting at 11a ET on May 12, the Keltec PF9 he used on that fateful February day will be auctioned off on Gunbroker.
With a starting bid of $5k, we can only guess how high it will go. Either way you cut it, it will likely stand as the most expensive Keltec pistol ever sold. But hey, at least it has a grip sleeve, right?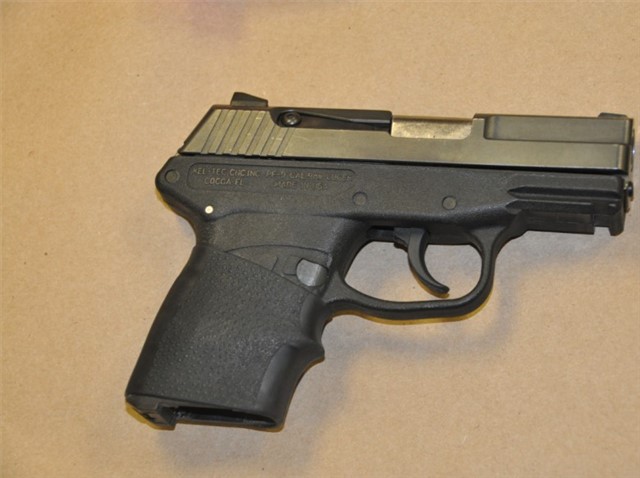 Per the auction description:
Prospective bidders, I am honored and humbled to announce the sale of an American Firearm Icon. The firearm for sale is the firearm that was used to defend my life and end the brutal attack from Trayvon Martin on 2/26/2012. The gun is a Kel-Tec PF-9 9mm. It has recently been returned to me by the Department of Justice. The pistol currently has the case number written on it in silver permanent marker. Many have expressed interest in owning and displaying the firearm including The Smithsonian Museum in Washington D.C. This is a piece of American History. It has been featured in several publications and in current University text books. Offers to purchase the Firearm have been received; however, the offers were to use the gun in a fashion I did not feel comfortable with. The firearm is fully functional as the attempts by the Department of Justice on behalf of B. Hussein Obama to render the firearm inoperable were thwarted by my phenomenal Defense Attorney. I recognize the purchaser's ownership and right to do with the firearm as they wish. The purchaser is guaranteed validity and authenticity of the firearm. On this day, 5/11/2016 exactly one year after the shooting attempt to end my life by BLM sympathizer Matthew Apperson I am proud to announce that a portion of the proceeds will be used to: fight BLM violence against Law Enforcement officers, ensure the demise of Angela Correy's persecution career and Hillary Clinton's anti-firearm rhetoric. Now is your opportunity to own a piece of American History. Good Luck. Your friend, George M. Zimmerman ~Si Vis Pacem Para Bellum~
For us? We don't care if a gun has a body (or bodies) on it, and if we're spending northward of a few thousand dollars on something without a giggle switch – and even with a giggle switch, it had better not say "Keltec" on the side. Or a pleasant hard-drinking evening with Sasha Grey needs to be added on as an accessory.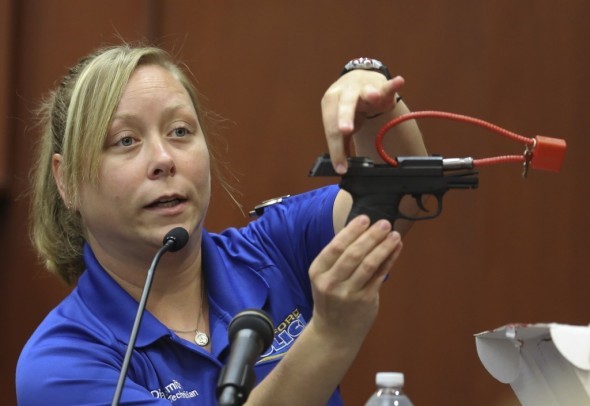 You can view the Gunbroker auction here.
Please be so kind as to give the Tactical Tyrion series your attention.
Why come to visit our double secret closed and private discussion group? Because of the Morningwood Bazaar and the conversation, obviously. 

Disclaimer: We are not endorsing Nancy's Squat & Gobble, nor do the opinions therein reflect those of the entire Breach-Bang-Clear staff. That said, while Nancy's is indeed a shady place, only a few people have actually gotten food poisoning there, and most of the girls have all their teeth. The one-legged bartender really does make a mean Old Fashioned, and if you ask nicely she'll even do it with burnt rosemary smoke.
Take heed! We have advertisers, sponsors, and affiliate relationships with some of the companies you will be reading about (particularly, but not limited to, archival posts). If you purchase one of those items, we will get a small commission from the sale at no additional cost to you. A lot of work goes into Breach-Bang-Clear; by making your purchase through one of our portals you'll be supporting our work. This will help us buy beer, bullets, and barbecue, and we won't have to put pop-up ads and other such stupid shit into our articles to pay our expenses.