Independence Week | French Fighters in the American Revolution
Today we talk about French support of the United States during the Revolutionary War. Yeah we know, whenever we mention anything about the French military some window licking booger eaters make inane comments–well the French supplied some throat cutters who had British blood on their minds during the fight for our nation. Keep that in mind as you read up.
We thought we knew the history: the French helped us during the Revolutionary War, but only their Navy. Sure, those ships kind of helped, but didn't really do much. And French infantry never set foot in the colonies. Right?
Wrong.
Pretty much all of us were raised with the "French Navy only" version of Revolutionary War history. I knew very little about French military history until I worked closely with French Mountain Troops, Marines, and Legionnaires in Afghanistan. But even then, we didn't talk about French support for our Revolution.
I remained ignorant of this subject until last year. Then in June 2014, the Breach Bang Clear crew had the good fortune to attend a Graham Combat pistol class in Virginia. On our last day, we took a few hours to visit Colonial Williamsburg, home of the College of William and Mary. On a whim, we decided to visit the college.
I walked through one building's hallway reading plaques listing the names of William and Mary students who died in all of America's wars. When I walked out of the building, I saw another plaque on an exterior wall. I approached the plaque, and what I saw surprised the hell out of me.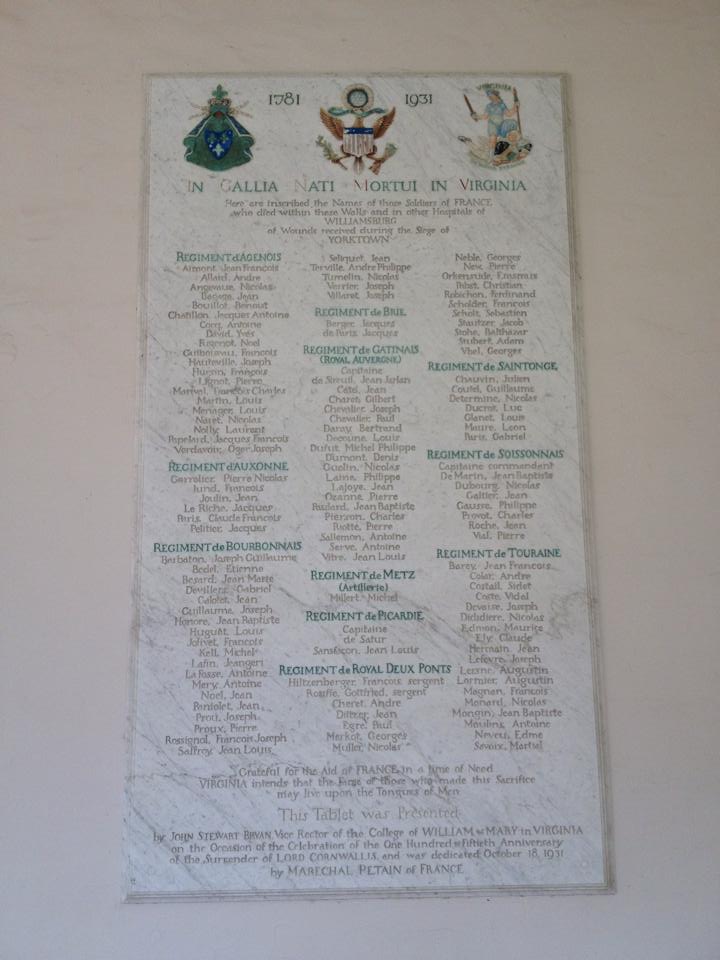 The plaque commemorates French troops who died at William and Mary's makeshift hospital, and in other Williamsburg hospitals, during the Battle of Yorktown. When the plaque was dedicated in 1931, French Field Marshal Petain attended the ceremony. Petain was a hero of World War I, later reviled for leading Vichy France under the Nazis during WWII.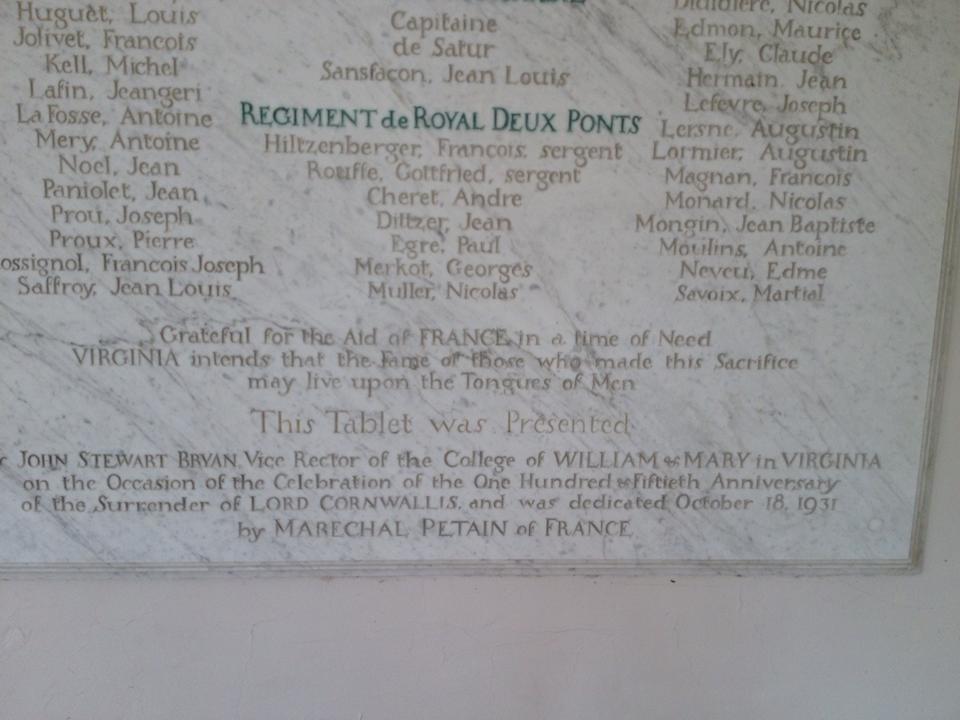 I had to look at the plaque several times to make sure I wasn't misreading it. But the plaque showed exactly what I first thought it did: the names of 123 French troops, from eight regiments, who died fighting the British during the Siege of Yorktown. French troops fought and bled alongside American revolutionaries, and together they were ultimately victorious over their common enemy. Even though I had fought shoulder to shoulder with French troops in Afghanistan, I'd been totally oblivious to the fact that thousands of French grunts fought to secure American independence.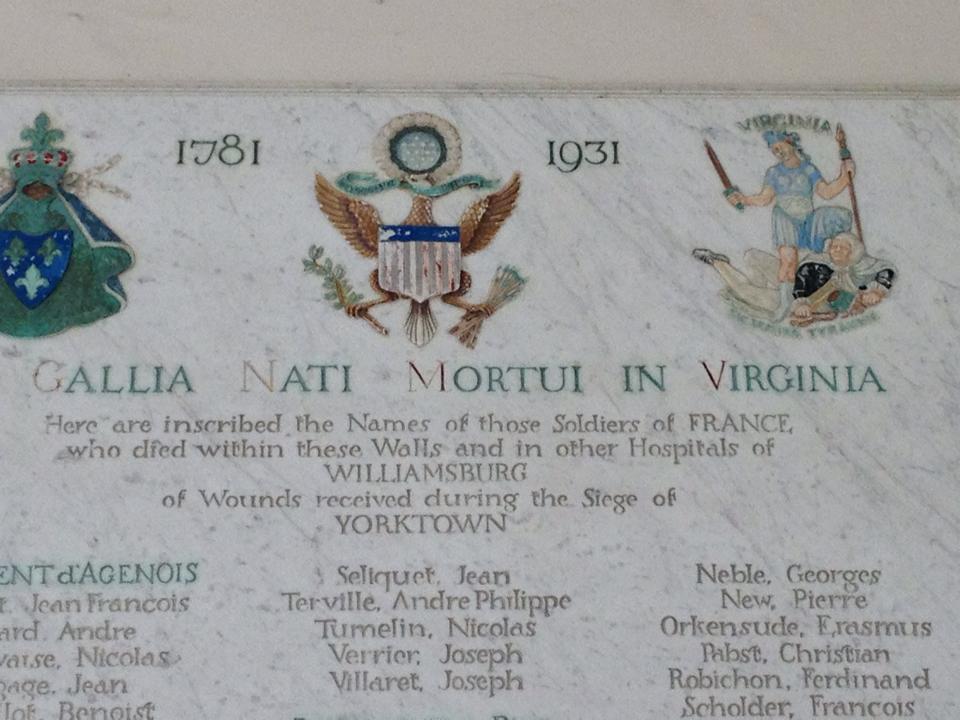 Yorktown is one of the most significant battles of the American Revolution. The French played a huge part in it. In fact, more French troops than Americans fought there.
"On the ground, no less than 8,800 Americans and 10,800 French soldiers were mobilized against some 7,500 British soldiers — a quarter of the British forces deployed to the continent." (http://ambafrance-us.org/spip.php?article2793)
You know you want one. Give 'er a click, it's your patriotic duty. Plus you'll be supporting Breach-Bang-Clear.

There is even a painting of British General Cornwallis surrendering to French and American troops at the battle's conclusion. The scene is fictionalized since Burgoyne didn't actually attend the surrender ceremony.
One French engineer who fought at Yorktown, Stephen Rochefontaine, eventually became head of the U.S. Army Corps of Engineers, adopted New York City as his home and was buried there in 1814.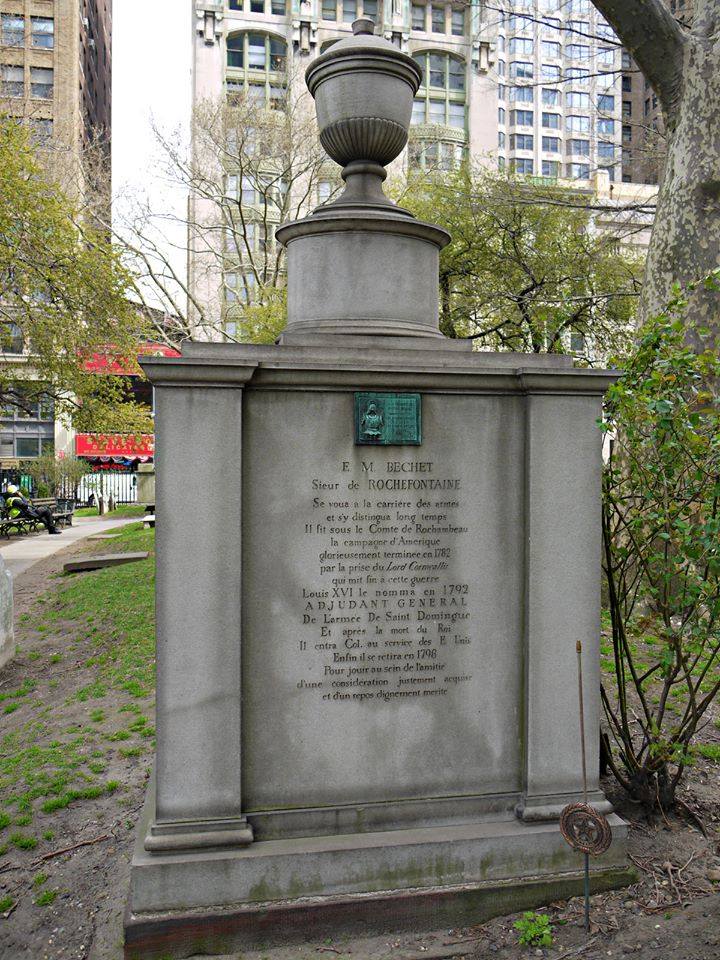 And France didn't just contribute troops to one battle, or limit their support to a small number of ships and ground troops. France actually declared war on Great Britain, convinced Spain to do the same, and spent the equivalent of $13 billion on direct support for the American Revolution. As an American, I like to think we'd have beaten the British no matter what; as a realist, I know the French contribution to our freedom was invaluable.
This July 4th let's remember that we're free in large part because French brothers in arms fought and died for our cause. At times there's been bad blood between us, but the truth is, France is our oldest ally. They had our back when we took up arms against the British, and we returned the favor in the World Wars.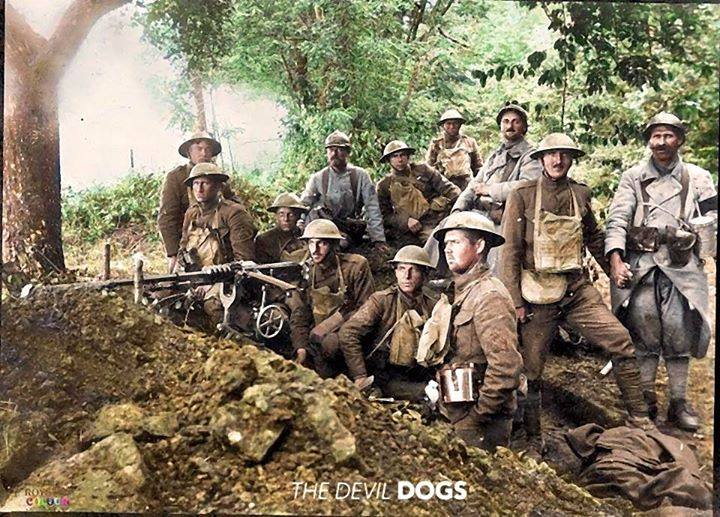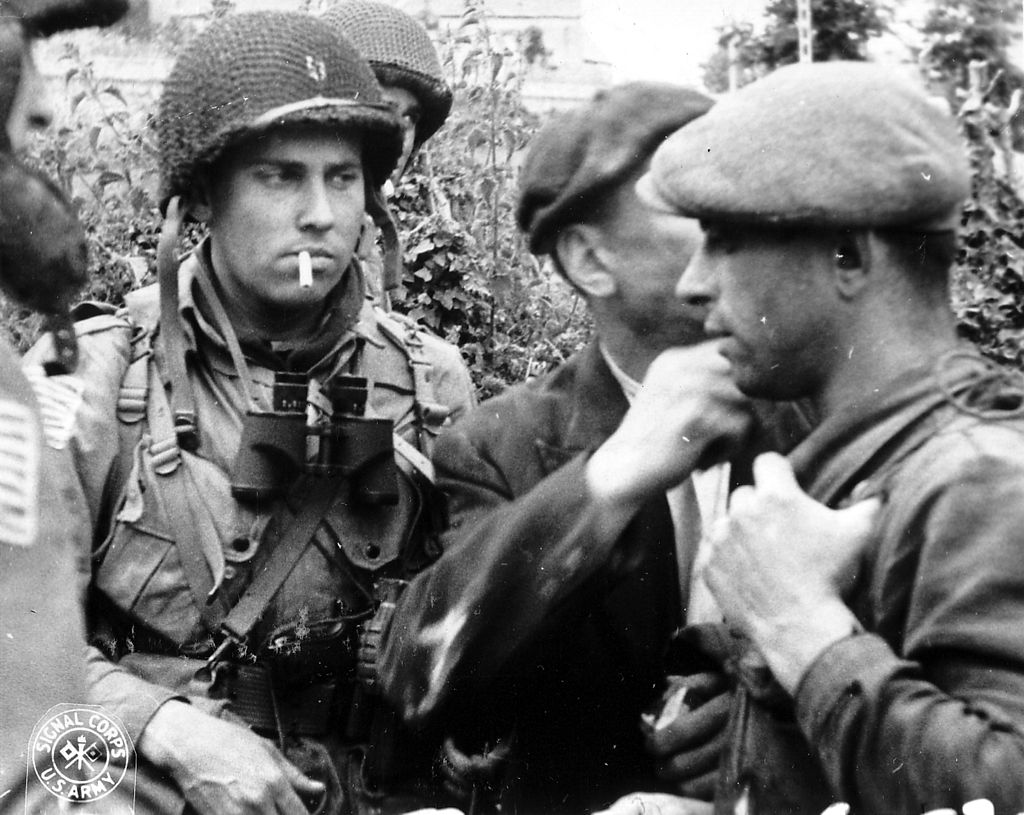 And the descendants of the men who stood by us at Yorktown, Soissons, and Normandy are still standing by us today.
     Buy your eyepro here, and don't be a dumbass. Use breachbangclear at checkout and save 10%.



---
Declare for Morning Wood!
Why become a patron? Not for the dick pics. So you can access the Morningwood Bazaar, obviously.
Exclusive discounts up to 60% off all kinds of guns and gear. 
Plus, unrivaled camaraderie where we only make fun of you most of the time.
Access to Nancy's Squat & Gobble, our closed Facebook discussion group.
If you wish to cite, syndicate, or curate our material, or if you're wondering about our please be so kind as to read our

Terms, Conditions, and Disclosure

s.
Take heed! We have advertisers, sponsors, and affiliate relationships with some of the companies you will be reading about (particularly, but not limited to, archival posts). If you purchase one of those items, we will get a small commission from the sale at no additional cost to you. A lot of work goes into Breach-Bang-Clear; by making your purchase through one of our portals you'll be supporting our work. This will help us buy beer, bullets, and barbecue, and we won't have to put pop-up ads and other such stupid shit into our articles to pay our expenses.