Free Tactical Duty Belt | Propper Apparel
Propper has some great gear. If you're planning to purchase anything from 'em, you might wish to take advantage of their new promo. Read on.
When you wear pants, you need a belt, right?! Now through 9/25, get a FREE Tactical Duty Belt when you spend $50 or more! See site for details.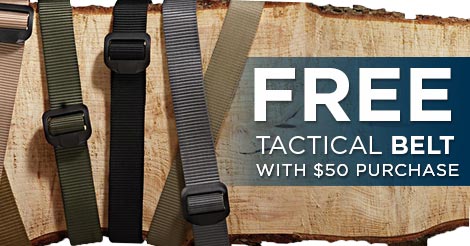 Be sure to check in on the Propper blog periodically, they push out some good stuff – like this article from Todd Nielsen about mastering the draw.