Eyes On: Raven Concealment Copia Pouch
JTF Awesome Team Member Raven Concealment Systems has been at the top of their game for a long time. RCS is arguably the most mimicked holster manufacturer out there–if you don't believe us, search for "how to make a kydex holster" on YouTube. You'll find that most of the results should be called "How I tried to copy an RCS Phantom".
But they don't let that get to them. Where other manufacturers cry foul, RCS just shrugs it off and continues doing what they do best: setting the pace and standard for the rest of the industry. And their latest, the Copia, is an effective demonstration that those trying to keep pace with Raven Concealment have a long and hard road ahead indeed.
Copia is a Latin word for abundance. And we're trying really really hard not to talk about all of the things we like in abundance….
But at least one of those aforementioned unmentioned items is ammunition. The Copia is a magazine pouch, but not of the normal variety
See that screw on the side? That's a tension adjustment. BFD, right? But let's think this one through. Do you like it loose? Do you like it tight? Do you like it that Goldilocks of just right? You can do all of that with the Copia, and adjust it on the fly. It's like Kegel muscles you can fine-tune with a screwdriver.
With normal polymer magazine pouches, you're extremely limited regarding options. A given magazine either fits or doesn't. Furthermore, sometimes it only fits in one orientation (as in right/left hand, bullets backward/forward). Our Raven Concealment Copia pouches held all manner of doublestack 9mm and .40 caliber magazines in either orientation.
If you're into conjoined twins, you can get them that way from the genetic workshop at Raven. If you're not as selfish, you can have them one at a time.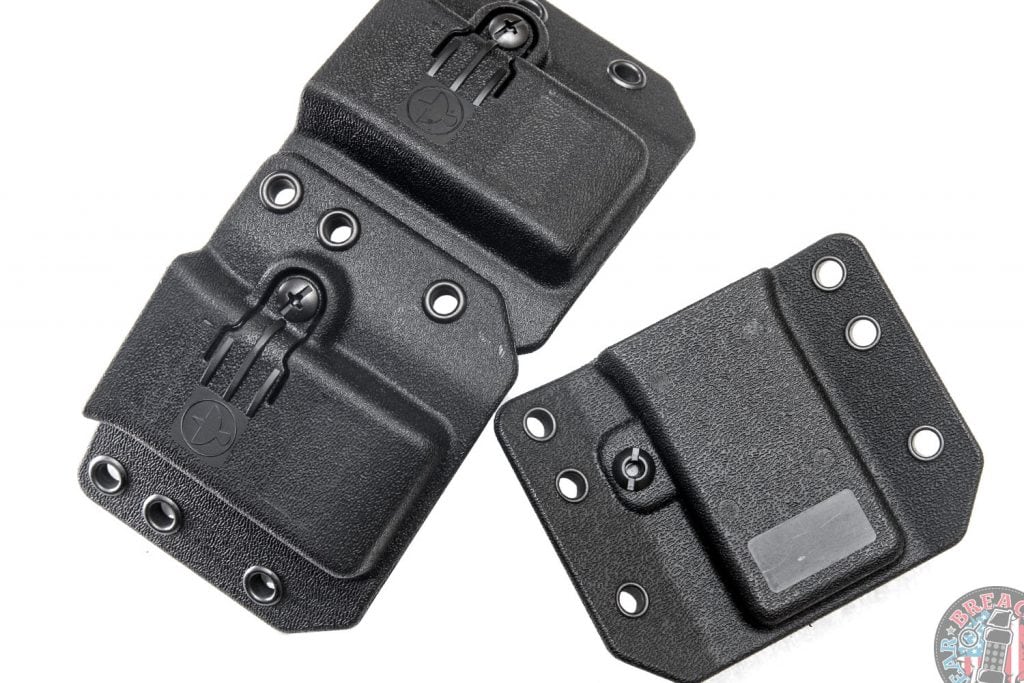 You can bridge as many of them together as you want too, of course. A Copia-centipede? Why not?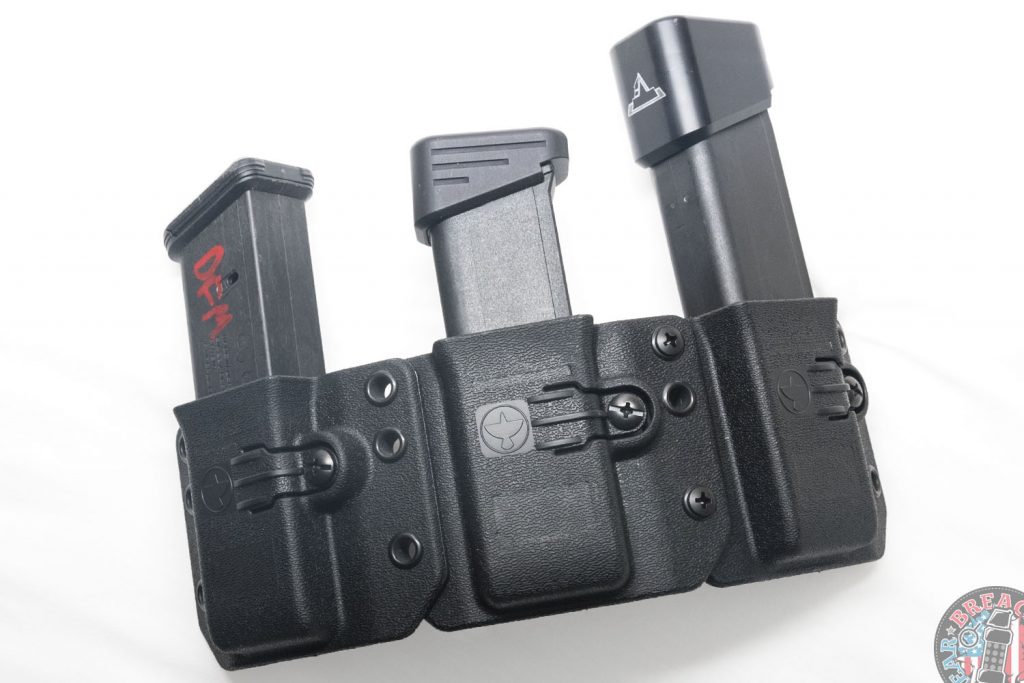 Like everything we enjoy in life, the Copia has curves. Curves that wrap themselves around your body and cling to you exactly how you like it.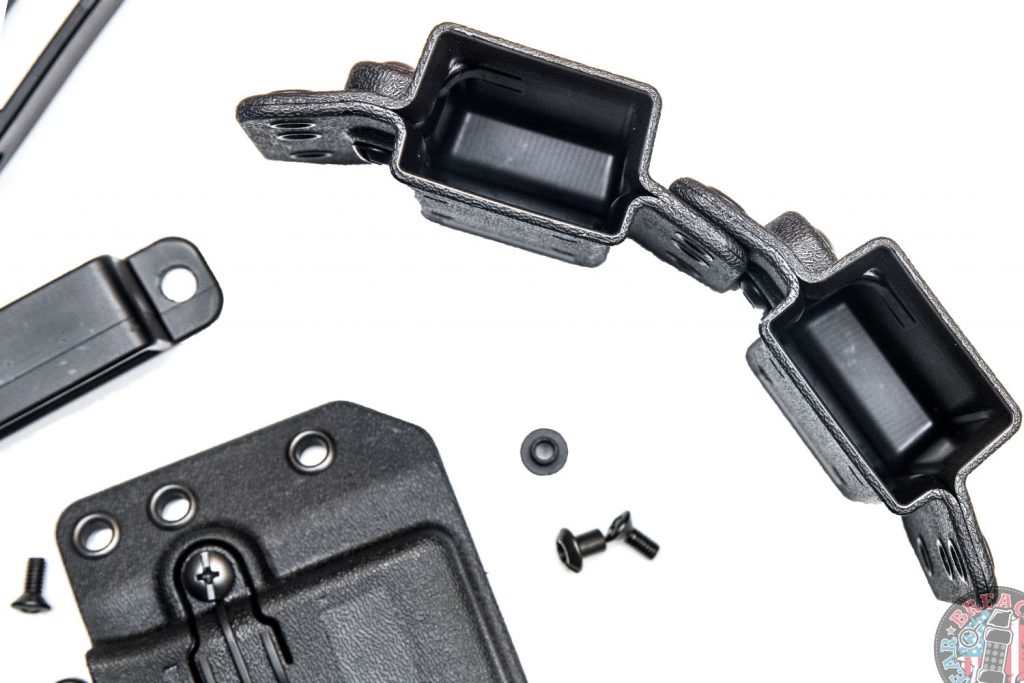 Of course the Copia is compatible with your favorite RCS loops, and we can't wait for them to get in our pants for IWB use as well. And just look at that flare on the end of the Copia. It's just about begging for a magazine.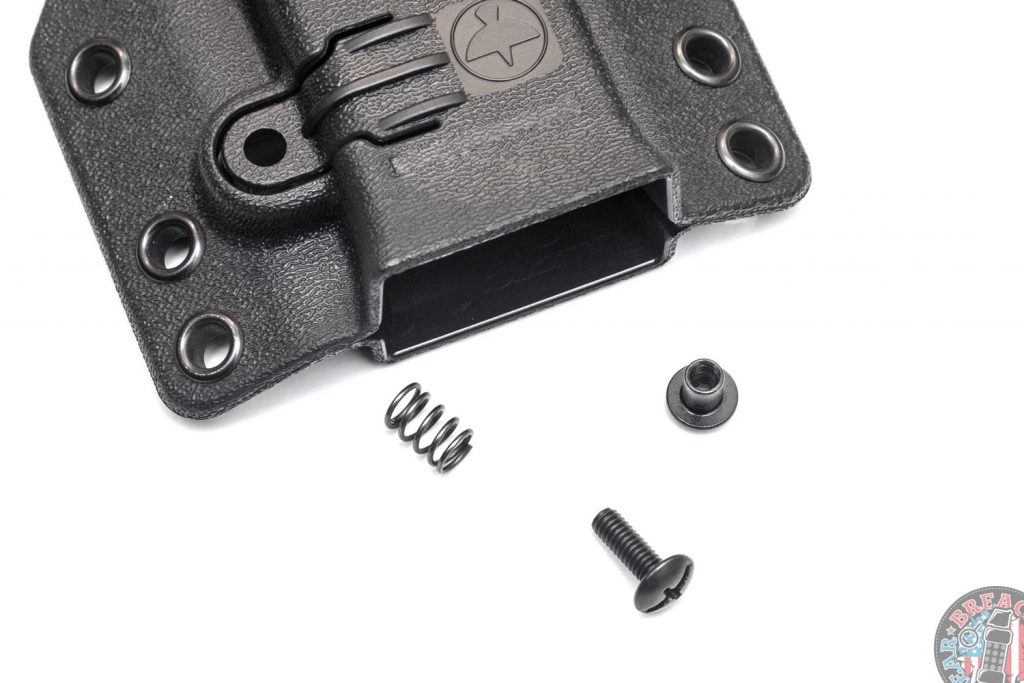 While we don't have official word as to whether they're going to release single-stack versions for gray-haired 1911 guys around Hernandez's age, that's probably in the works too. Pricing and availability is forthcoming, but in the meantime you can visit Raven Concealment Systems online here.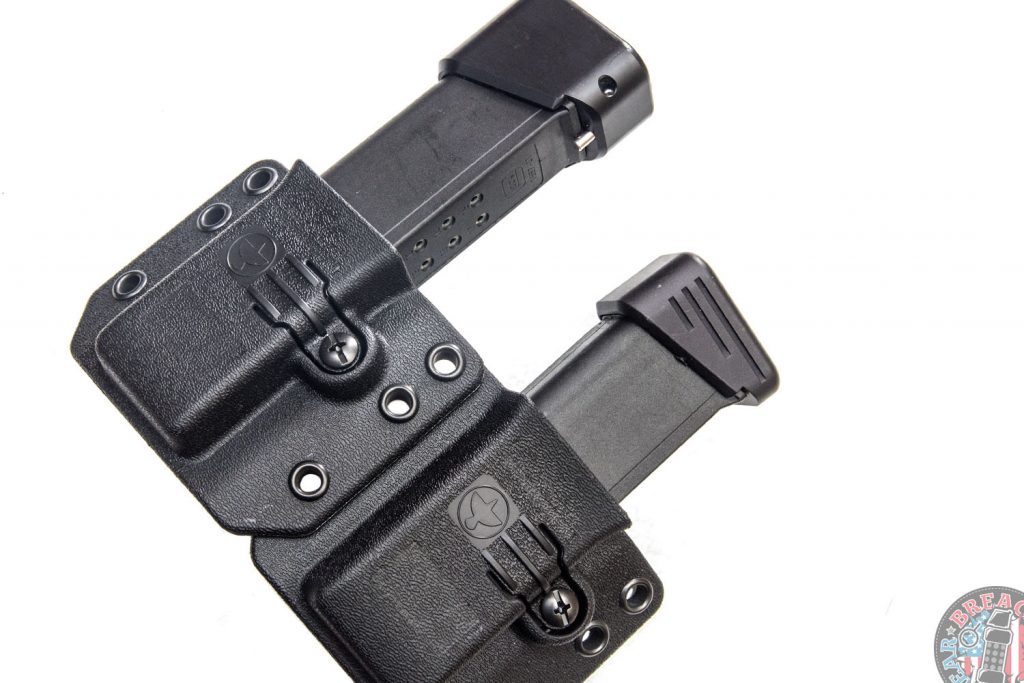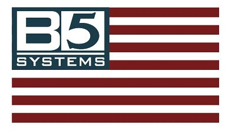 ---
---
Comms Plan
Primary: Subscribe to our newsletter here, get the RSS feed and support us on Patreon right here.
Alternate: Join us on Facebook here or check us out on Instagram here.
Contingency: Exercise your inner perv with us on Tumblr here, follow us on Twitter here or connect on Google + here.
Emergency: Activate firefly, deploy green (or brown) star cluster, get your wank sock out of your ruck and stand by 'til we come get you.
Swinging Dick Approved.