Benchmade Boost 590 | Eyes On
"Eyes On" report from Alexander Crown on the Benchmade Boost 590.
I was lucky enough to be sent one of Benchmade's Boost folders for an initial look. Stay tuned for a long-term review in the coming months.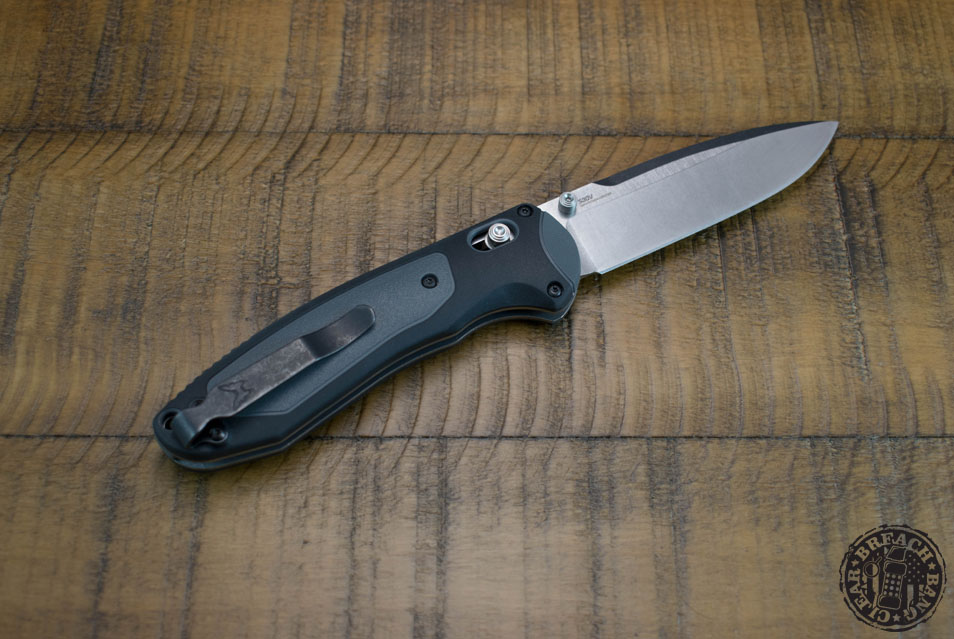 Benchmade is no stranger to folding knives. I carried a Griptilian many, many years ago while on active duty and it's nice to see that their quality hasn't declined. The Boost family of knives comes in several lengths and finishes; here we'll examine the 590.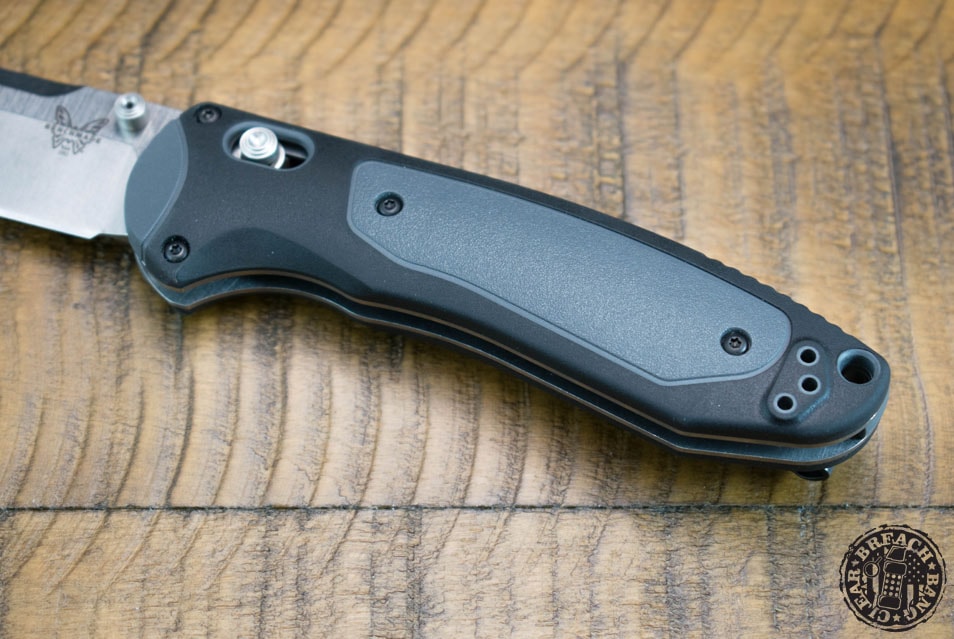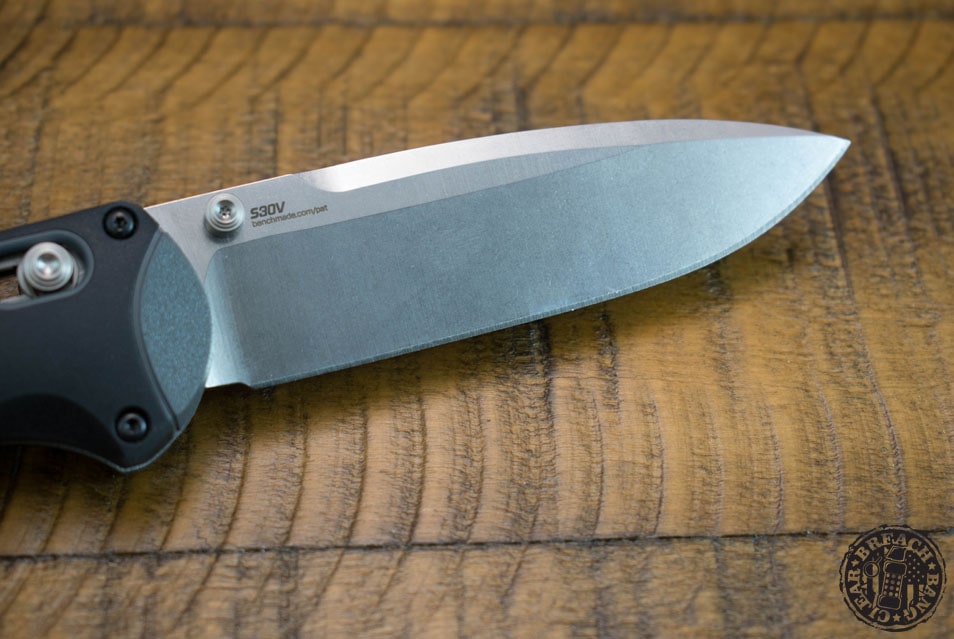 The Boost is an everyday carry folder featuring Benchmade's assisted opening, AXIS® Assist. The handle of the knife is made of Versaflex and has a rubberized texture for added "grippyness" to help maintain control when you flick the knife open. The blade locks with the familiar Benchmade slide mechanism and also has a "lock out" feature that won't allow the knife to deploy when engaged, or if engaged on an open knife won't let the blade close. This is a nice touch for some of the more clumsy wielders. The handle has also incorporated an ambidextrous mount for the deep concealment pocket clip, and a lanyard hole.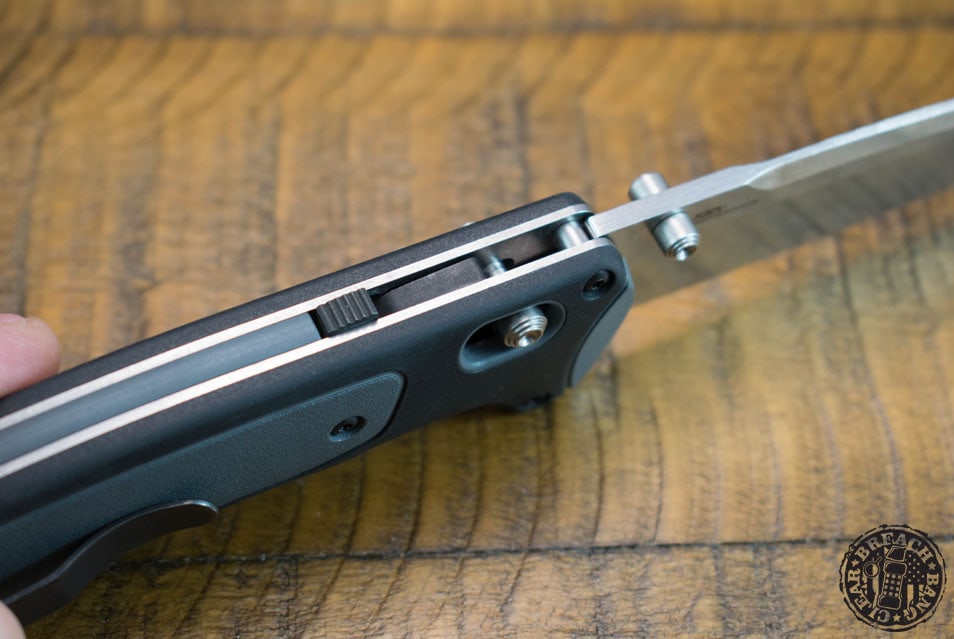 The Boost's blade is CPM-S30V, widely regarded as some of the best blade steel available. CPM-S30V is 58-60 HRC, making it an excellent choice for the daily grind (see what we did there?). Benchmade fitted the 590 with a drop point and a 3.7" long cutting surface. The blade's thickness is .12", and it has an ambidextrous thumb assist.
Out of the box the Boost is razor sharp, as expected. The contours of the grip make it feel comfortable in the hand, and the tackiness of the grip is welcomed. At 4.6 ounces the Boost is a little heavier than I prefer for an everyday carry knife, but the assisted opening and lock are a fair trade-off. I look forward to keeping this one in my pocket for the next couple months.
Benchmade Boost 590 features are as follows, per the manufacturer.
Benchmade Boost 590 Description and Specs:
The Benchmade website description is lackluster and anemic at best, though the specs are spelled out clearly.
[The Boost 590] Dual Durometer handles greatly increase grip performance while maintaining strength on this fast-action assist. Made in USA.
The description on Amazon (where it has 4.5 stars out of 5, with 20-some reviews as of this writing) is much better.
HIGH-QUALITY: The CPM-S30V stainless steel blade is extremely well-balanced, offering superb edge qualities and rust resistance. The Grivory and Versaflex dual durometer handle greatly increases grip while maintaining strength.

WELL-DESIGNED: The Boost 590 is a fast-action assisted-opening knife. It can be opened and closed quickly with either hand.

ALWAYS READY: The 590's quick, one-handed opening makes it easy to hold and use. The reversible pocket clip offers ultimate accessibility.

VERSATILE: The Boost 590's drop-point, utility blade style and all-around functionality make it ideal for everyday carry.

GUARANTEED FOR LIFE: Benchmade's Limited Lifetime Warranty and LifeSharp Service keep your knife in the best condition. If your knife needs repair or sharpening, Benchmade will take care of it. Available for knives purchased from an authorized dealer.
• Designer: Benchmade
• Mechanism: AXIS Assist
• Action: Assisted-opening
• Blade Steel: CPM-S30V (58-60 HRC)
• Blade Length: 3.70″ (9.40cm)
• Blade Thickness: 0.120″ (3.048mm)
• Open Length: 8.52″ (21.64cm)
• Closed Length: 4.83″ (12.26cm)
• Handle Thickness: 0.70″ (17.78mm)
• Weight: 4.59oz. (130.12g)
• Blade Edge: Plain
• Blade Finish/Color: Satin
• Blade Style/Shape: Drop-point
• Clip Type: Deep-Carry
• Clip Position: Reversible Tip-Up
• Glass Breaker: No
• Handle Material: Versaflex
• Lanyard Hole: Yes
• MOLLE Compatible: No
• Sheath Type: None
♚
The Boost varies in price depending on where you order it from, and when. We've seen prices fluctuate. The drop-point 590 is on Amazon.com as of this writing. The 590 Boost is also available at Quantico Tactical (remember to use our discount code when you buy, BBC10 saves you 10%), and is online at Brownells.com too.  Although we don't see it in stock at the moment, US Elite Gear has an entire Benchmade section, which you can find on the US Elite Gear website here (we have a discount code there as well – use breachbangclear at checkout, also to save 10%). We're set up as affiliates with those places, so making your purchase thataway will also help us out a bit.
---
Declare for Morning Wood!
Why become a patron? Not for the dick pics. So you can access the Morningwood Bazaar, obviously.
Exclusive discounts up to 60% off all kinds of guns and gear. 
Plus, unrivaled camaraderie where we only make fun of you most of the time.
Access to Nancy's Squat & Gobble, our closed Facebook discussion group.
If you wish to cite, syndicate, or curate our material, or if you're wondering about our please be so kind as to read our

Terms, Conditions, and Disclosure

s.
Take heed! We have advertisers, sponsors, and affiliate relationships with some of the companies you will be reading about (particularly, but not limited to, archival posts). If you purchase one of those items, we will get a small commission from the sale at no additional cost to you. A lot of work goes into Breach-Bang-Clear; by making your purchase through one of our portals you'll be supporting our work. This will help us buy beer, bullets, and barbecue, and we won't have to put pop-up ads and other such stupid shit into our articles to pay our expenses.