Entubado, Accordion & Co: The Different Ways to Make a Cigar
Entubado, Accordion & Co: The Different Ways to Make a Cigar
News Desk, via the Cigar Journal (@cigarjournalmag)
How do you like your cigars, folded or bunched? Have you ever wondered about how your cigars were rolled? Cuban cigars have been hand rolled the same way for nearly 200 years. Torcedors are specifically trained cigar rollers who skillfully roll the cigars using various methods for different brands and formats.
"The roller lays the filler leaves (tripa) out in piles from left to right in front of him. Then comes the binder (capote), and – finally, at the far right, the wrapper (capa). The thick central vein of the filler leaves has already been partially removed so that, with a little imagination, the leaves look like a frog with back legs (frog-strips). Now comes the first step: shaping the bunches (bunching). The bunch is the semi-finished product, usually consisting of three to five filler tobaccos and the binder, which is rolled around them."
Read the full article here.
Made possible today in part by MadDuoCo, our own store – check it out, help us pay the wretched men and women who write for us.
---
---
This article was lovingly prepared for you by the Breach-Bang-Clear News Team.
If you wish to share or repost, please so kind as to follow our terms and conditions.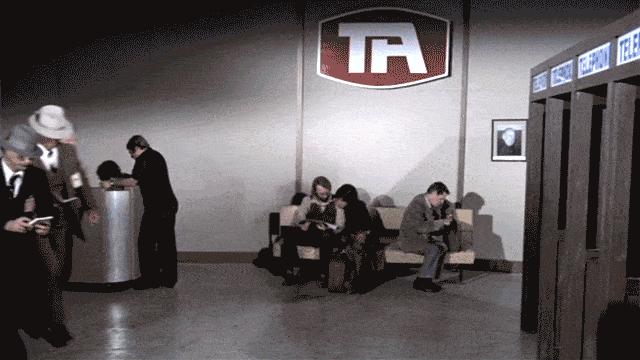 Mad Duo, Breach-Bang& CLEAR!
Comms Plan
Primary: Subscribe to the Breach-Bang-Clear newsletter here; you can also support us on Patreon and find us on Pinterest.
Alternate: Join us on Facebook here or check us out on Instagram here.
Contingency: Exercise your inner perv with us on Tumblr here, follow us on Twitter here or connect on Google + here.
Emergency: Activate firefly, deploy green (or brown) star cluster, get your wank sock out of your ruck and stand by 'til we come get you.
T&C: All original material published by Breach-Bang-Clear is the copywritten property of Breach-Bang-Clear, Inc. If you wish to repost, republish, or otherwise share our content, feel free to reproduce an extract of up to 225 words and one complete, unaltered image, preceded by attribution crediting the source and author's name, to include a link to the Breach-Bang-Clear home page, with a link back to the full article on our website, BreachBangClear.com. You do not require our permission to do this. Please do not reproduce our content in its entirety without contacting us first. We do allow full syndication on a case by case basis (credited, and posted with a canonical link, as is common practice and in good form) but only when mutually agreed upon beforehand. If you wish to reproduce a complete article, please contact us for permission to publish first.