San Diego, CA based DPx Gear recently allowed people to pre-order their new HEFT 12 CHOP (Hostile Environment Field Tool). They released just 200 units, expected to ship by June 25th, so you'll have to wait awhile to get yours. It might be a long wait.
Here's what they told us.
"After decades in the jungles of Asia, Africa, North America and other remote places, I have always wanted something between a machete and a rugged survival knife," says DPx Gear founder Robert Young Pelton. "The CHOP is a twelve inch piece of razor sharp Sleipner steel that makes short work of building camp, cooking, and even self defense."

The key to the CHOP's unique patented design is not just the use of the same exotic steel used in the commercial meat processing industry but also the ergonomics.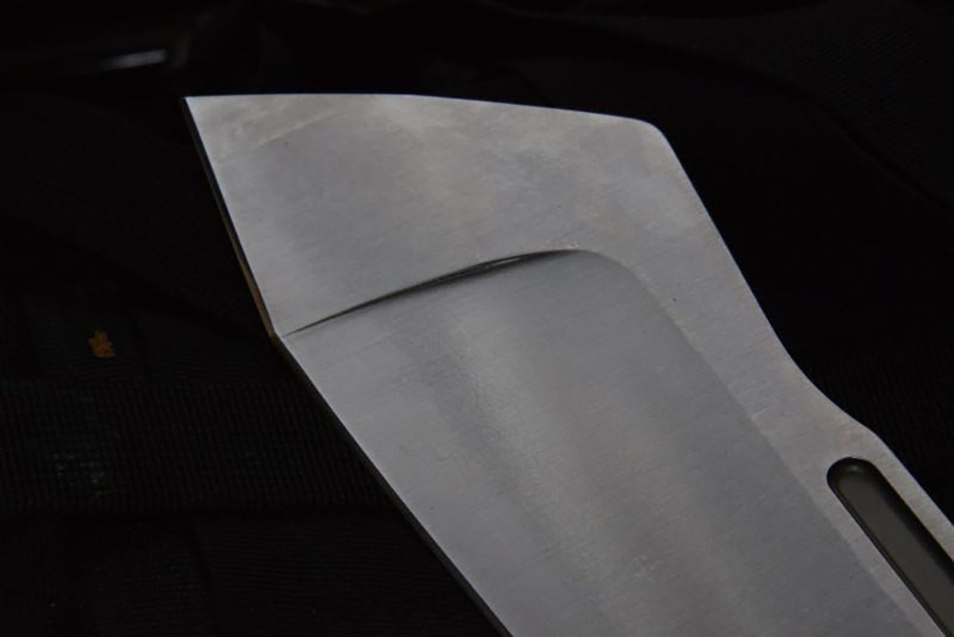 The shape of the knife is unique. A deeply ergonomic handle with rounded full tang flows into a front-heavy axe-like tip. There are also twelve inches of perfectly straight, sword grind Sleipner steel to perform precision work; a flat, thick spine for pounding; a relief area to balance the knife; and a two inch tip with a thicker grind for splitting wood and a thick point for ground work. There are also two clever depressions at the front and back of the spine for batoning through timber. The overall look is reminiscent of the Asian parang; designs that Pelton used for years on expeditions through the island of Borneo. The crude but flexible car spring blades had to be backed up with a heavy bush knife and small axe for splitting wood that doubled the weight of one's gear. The DPx Gear CHOP 12 is the perfect middle ground between a hatchet, machete and heavy bush knife. Paired with a light, tough, skinning knife like the DPx HEST Original it becomes the perfect outdoor combination.

"This breakthrough blade has been shaped, trimmed and tweaked for the heavy work demanded by extreme environments," notes Pelton who spends long periods of time using and testing his prototypes in hard places like Somalia, Afghanistan, Burma, South Sudan, and other areas where he works as a war journalist, explorer and author. "The CHOP is a spare-no-expense survival blade that can be used to cut down a twelve inch tree or even for fine tasks like shaving."

Pelton has been awarded over two-dozen US patents for his knife designs. The first of which was the DPx HEST Original (Hostile Environment Survival Tool) fixed blade knife made in the U.S.A. by Shon Rowen in 2008. The DPx HEST/F Triple Black is the folding version of this rugged fixed blade knife and was the named the Most Innovative Imported Design by BLADE Magazine in their 2012 Knife-of-the-Year awards.

The DPx HEFT 12 CHOP is made in Italy by LionSTEEL and features stonewashed Sleipner stainless steel, ergonomic black Micarta scales and a KYDEX expedition sheath.
The HEFT 12 CHOP will run you $425.00 US.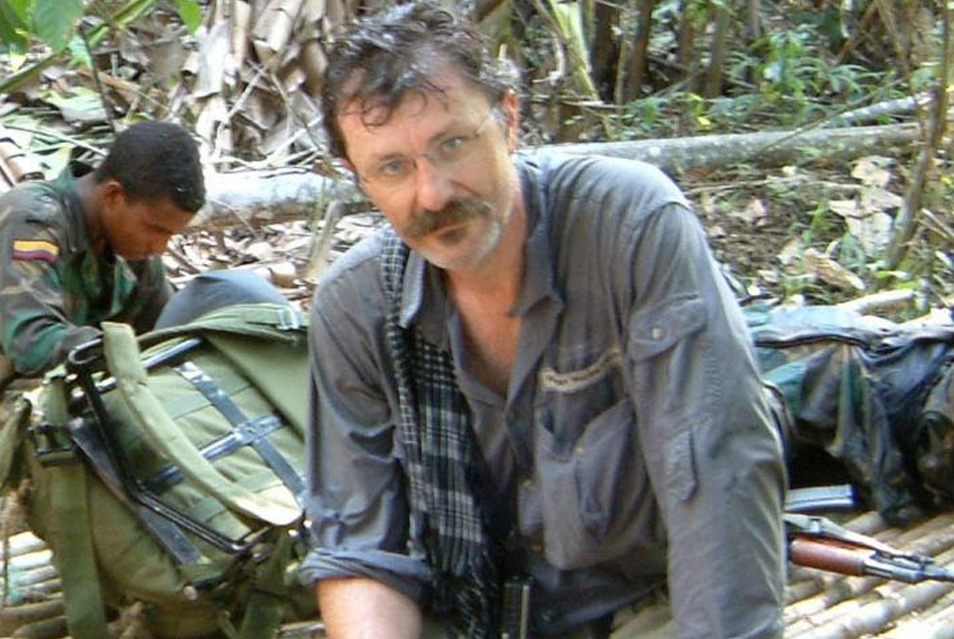 DPx Gear was founded in 2008 by Robert Young Pelton. If you would like more information about DPx Gear, click here. You can connect with them on Facebook, Instagram, and Tumblr as well.
Mad Duo, Breach-Bang& CLEAR!
Comms Plan
Primary: Subscribe to our newsletter here, get the RSS feed and support us on Patreon right here.
Alternate: Join us on Facebook here or check us out on Instagram here.
Contingency: Exercise your inner perv with us on Tumblr here, follow us on Twitter here or connect on Google + here.
Emergency: Activate firefly, deploy green (or brown) star cluster, get your wank sock out of your ruck and stand by 'til we come get you.