FNGF: BREACH-BANG-EGGNOG EDITION! (Die Hard 2: Die Harder)
No, it's not Friday night, so this isn't properly a Friday Night Gun Fight – but it was too obvious not to do it. So, you're getting a Friday night gunfight on a Sunday night. Don't forget – Die Hard's sequel is a Christmas movie too! Mad Duo
FNGF: Die Hard 2: Die Harder
Breach-Bang-Eggnog Edition!!!
Richard Kilgore and Jake Call
Have you even tried bourbon and egg nog with a teaspoon of maple extract in it? We did. But we had to be sure we liked it. So we tried another. Now Swingin' Dick is making 722 copies of his swingin' appendage, Slim, Stafford, and Reeder are trying to push each other under the office mistletoe, and Tam (Keel) has had enough everyone being a dumbass. It's gonna take us a bit to untangle this goat rope in time for New Years, so enjoy this holiday bonus edition of Friday Night Gunfights, with a film that needs no introduction. Welcome to the party, pal…
What's the only thing more badass than dying hard? Dying harder. Hence our decision to review a Christmas Eve contact front! from the second installment of everyone's favorite Christmas movie franchise: Die Hard.
In this scene, terrorists have already seized Dulles International Airport and are holding an entire nation hostage by controlling all flights in and out of the nation's capitol. The ever helpful airport technician, Barnes, is leading a black-clad, M16A1-equipped SWAT team through the Annex Skywalk in a last ditch effort to re-claim the air traffic control system. (We're still not sure exactly what an annex skywalk is. Our Minions fly in and out of Dulles constantly. Nobody can find it, which sucks 'cause the office pool is up to $100 now.)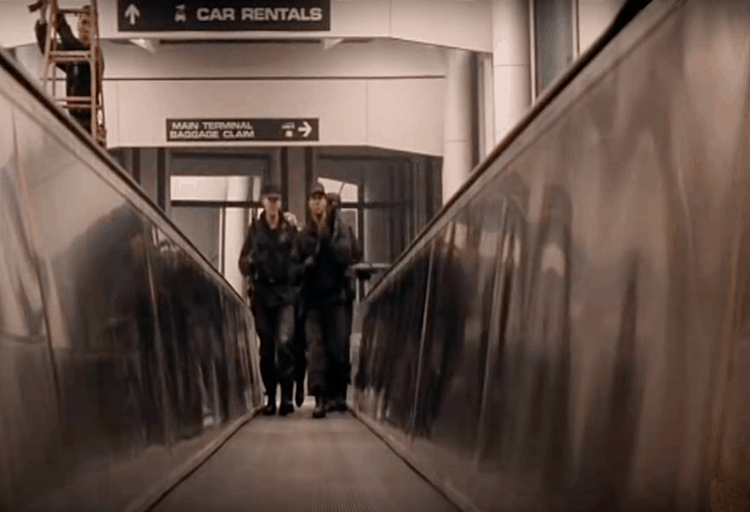 Unbeknownst to our star-crossed SWAT officers, John McClaine is getting ready to fall from the air vents in a Christmas miracle brought to you by Beretta, and a whole lotta profanity.
THE GOOD
-Full auto M16A1s. While what is traditionally called "high port" is currently out of vogue (and ever in contention), it was a best known practice at the time to keep teams in close quarters from muzzling each other with those awesome 20 in. barrels.
-A young T1000 initiates the ambush with a killer headshot from his porcelain, X-ray proof Glock 7. (We're hoping these models will become commercially available with Gen 6.)
-The bad guys stage a pretty clean ambush, with shooters to the front, fanned out and a guy on the scaffolding for suppressing fire from the high ground.
-McClaine's unconventional use of the urban terrain allows him to maximize the effectiveness of the 360 degree battlefield and maintain the element of surprise.
-So many slap-tastic MP5 reloads.
-At 2:58, McClaine actually executes a pretty good emergency reload, including hitting the slide release with his trigger finger because he's a lefty.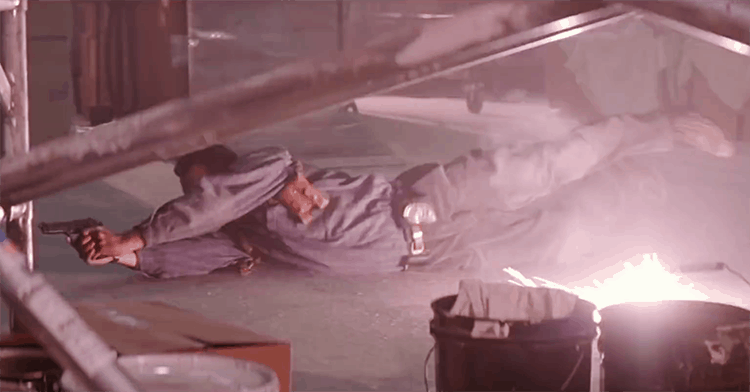 THE BAD
-Using the moving walkway. In bad weather, and against opponents who already control major sections of the airport electrical system, this was just poor choice. Also, channelizing terrain anyone?
-All those MP5Ks and not one sling or folding stock.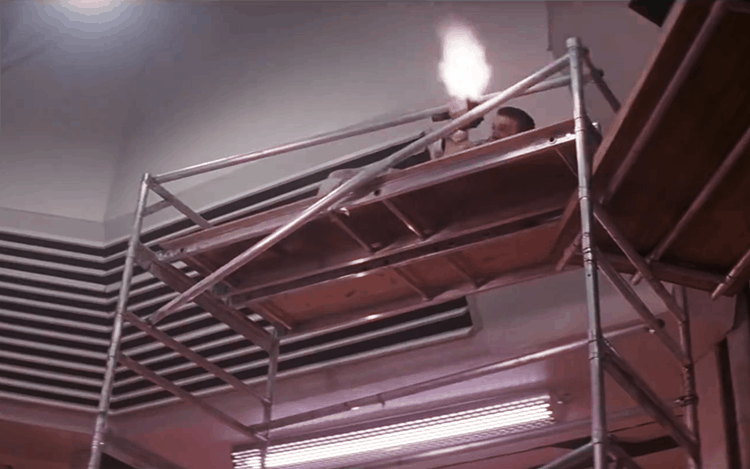 -Somersaults and lateral combat rolls do not constitute proper bounding technique.
-At 3:15, if you're going to use scaffolding as a firing position, make sure it's anchored.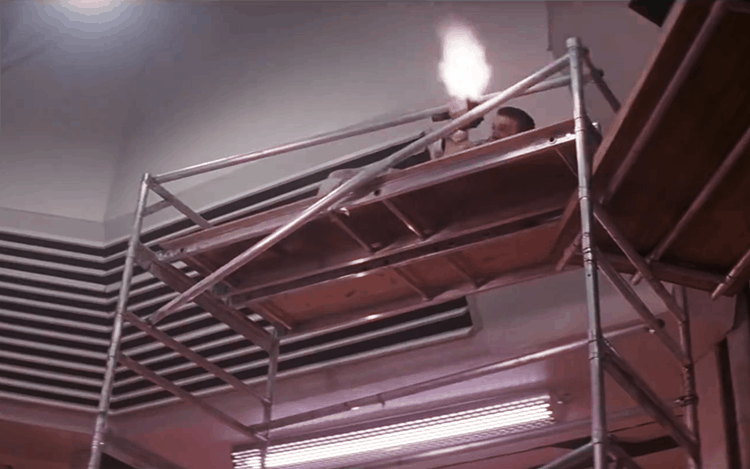 THE UGLY
-Dropping 20' from an air duct with leather-soled shoes.
-That sweet finger-over-the-front-of-the-trigger-guard "combat" shooting grip.
Merry Christmas, ya filthy animals!
ATEi is a member of JTF Awesome. Find 'em on Facebook, /ATEiguns/, or follow 'em on Instagram, @ateiguns.
---
---
If you wish to share or repost, please so kind as to follow our terms and conditions.
Mad Duo, Breach-Bang& CLEAR!
Comms Plan
Primary: Subscribe to the Breach-Bang-Clear newsletter here; you can also support us on Patreon and find us on Pinterest.
Alternate: Join us on Facebook here or check us out on Instagram here.
Contingency: Exercise your inner perv with us on Tumblr here, follow us on Twitter here or connect on Google + here.
Emergency: Activate firefly, deploy green (or brown) star cluster, get your wank sock out of your ruck and stand by 'til we come get you.
T&C: All original material published by Breach-Bang-Clear is the copywritten property of Breach-Bang-Clear, Inc. If you wish to repost, republish, or otherwise share our content, feel free to reproduce an extract of up to 225 words and one complete, unaltered image, preceded by attribution crediting the source and author's name, to include a link to the Breach-Bang-Clear home page, with a link back to the full article on our website, BreachBangClear.com. You do not require our permission to do this. Please do not reproduce our content in its entirety without contacting us first. We do allow full syndication on a case by case basis (credited, and posted with a canonical link, as is common practice and in good form) but only when mutually agreed upon beforehand. If you wish to reproduce a complete article, please contact us for permission to publish first.