MNKF: Desert Nomads Are Coming
"They glided out of the heat-haze on their camels like specters. There were twenty of them, and they were Tuareg. Their faces were hidden by black veils that left only slits for the eyes, and they wore purple robes that fluttered in the desert wind. They carried swords, muskets and seven-foot iron spears, and wore stilettos in sheaths on their left forearms. They were an impressive, sinister sight."― Michael Asher, Death in the Sahara: The Lords of the Desert and the Timbuktu Railway Expedition Massacre
The new TOPS Knives Desert Nomad came out a bit ago. It's different from a lot of their knives because it's stainless steel instead of 1095 and it has a full handguard instead of just a finger guard.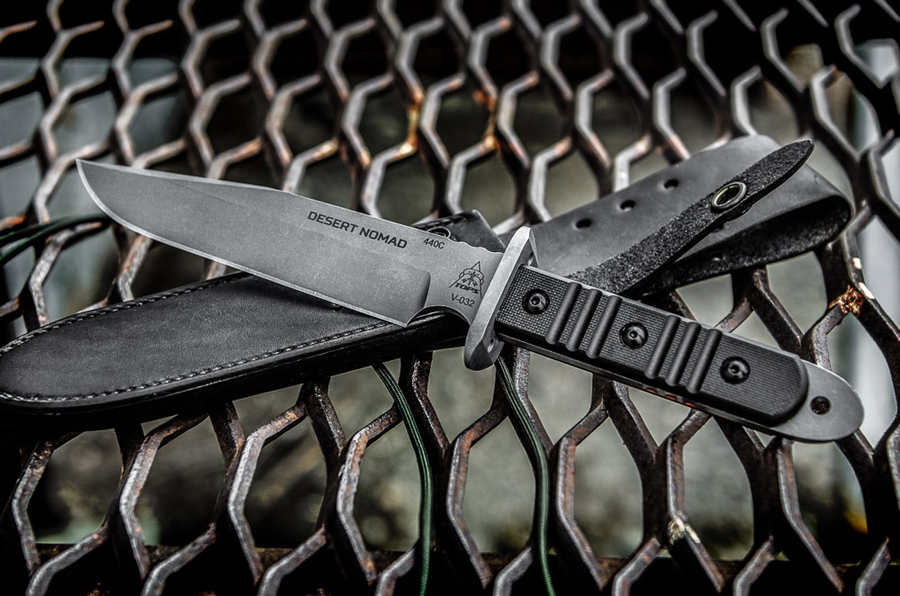 TOPS describes it thusly.
It is a solid tactical design with well-thought features. The splitter on the pommel provides a less-than-lethal strike point and works well for prying. There is an aggressive full-hand guard to prevent slipping with holes for lanyard options. The blade is long enough for slashing cuts with a tip design that provides strength and penetration power. It's a combat-oriented design perfect for entry and small space conflicts.
Desert Nomads: Fixed Blade Specs
MSRP: $220
Overall Length: 11.75"
Blade Length: 6.5"
Cutting Edge: 5.6"
Blade Thickness: 0.19" (3/16")
Blade Steel: 440C RC 58-60
Blade Finish: Tumble
Handle Material: Black G10
Knife Weight: 10.8oz
Weight w/Sheath: 16oz
Sheath Material: Black Leather
Sheath Clip: Belt Loop
Designer: TOPS Team
The Desert Nomad ships with a leather sheath.
Learn more on the TOPS Knives website.
---
Mad Duo, Breach-Bang& CLEAR!
Comms Plan
Primary: Subscribe to our newsletter here, get the RSS feed and support us on Patreon right here.
Alternate: Join us on Facebook here or check us out on Instagram here.
Contingency: Exercise your inner perv with us on Tumblr here, follow us on Twitter here or connect on Google + here.
Emergency: Activate firefly, deploy green (or brown) star cluster, get your wank sock out of your ruck and stand by 'til we come get you.