Huge Nerd Joins Gemtech as the Director of New Product Development
JTF Awesome Team Member Gemtech recently brought on a new hire: Derek Smith. While he may be new to the company roster, he's certainly not new to either the industry or silencers.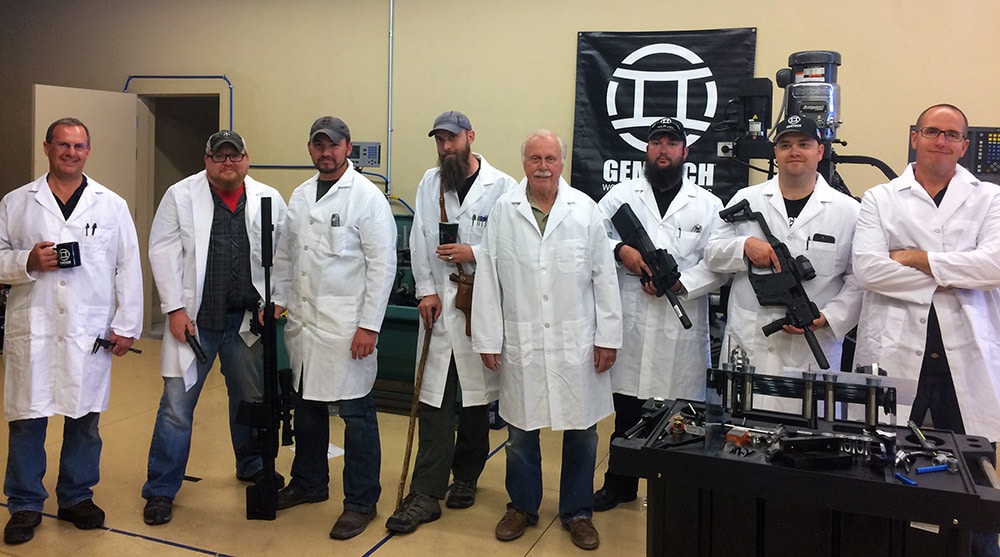 We would normally say to pick the nerdy looking one, but apparently the rest of the crew all wore lab coats in solidarity–just kidding, Derek is the second from the left and Gemtech sciences the hell out of everything.
Here's what they tell us:
Boise, ID – GEMTECH, The world's leading silencer company, has announced the hiring of Derek Smith as Director of New Product Development. Derek comes to Gemtech with several years of industry and silencer experience from companies such as Nightforce Optics and Advanced Armament Corp. Derek continued his silencer knowledge and skill set at Silencer Shop as the Director of Distribution Sales. He was an integral part of making them the largest and most advanced silencer distributor in the country.

"I'm very excited to be part of the team at Gemtech," said the self-described silencer dork, optics snob and root beer connoisseur. "I'm looking forward to taking on the challenges of developing new products to fill the needs of the marketplace and Gemtech has built a more than capable team of meeting those demands in full."

GEMTECH CEO Ron Martinez had this to say: "We are ecstatic to have Derek join our World Class Team. GEMTECH continues to add key people around the world to support our military, law enforcement, and civilian customers. Our Innovation since 1976 and people like Derek show our customers that GEMTECH is the Professional's Choice for Decades"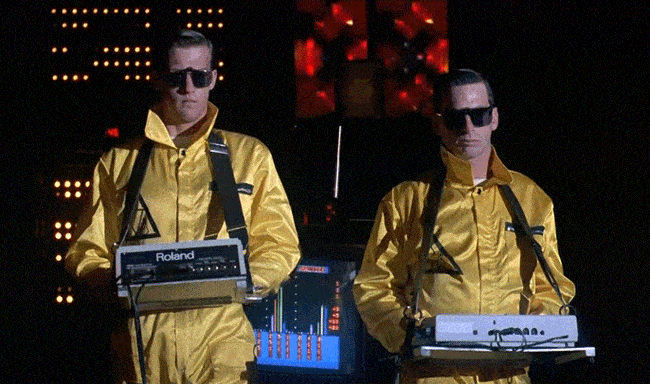 In their own words: GEMTECH began in 1993, as a supergroup of already-leading suppressor designers with roots in the silencer business going back to 1976. Mixing this old-school experience with modern CNC and robotic construction methods, honest business ethics, and a customer-first attitude, GEMTECH has grown year after year, proving itself over time while other companies with their "lifetime guarantees" came and went. You will rarely hear anything other than the highest praise for our customer service and general lack of internet drama — We do our job quietly and do it well: Designing, testing, manufacturing, servicing, and selling the best quality silencers and accessories at absolutely fair prices.

---
---
Comms Plan
Primary: Subscribe to our newsletter here, get the RSS feed and support us on Patreon right here.
Alternate: Join us on Facebook here or check us out on Instagram here.
Contingency: Exercise your inner perv with us on Tumblr here, follow us on Twitter here or connect on Google + here.
Emergency: Activate firefly, deploy green (or brown) star cluster, get your wank sock out of your ruck and stand by 'til we come get you.
Swinging Dick Approved.