Der TeufelJägerin | 🐗 Her Handgun Hunting Book is Coming
Writer/huntress Kat Ainsworth is working on a new book about hunting with handguns (due out this Fall). We figure we oughta keep you up to speed on it, since 1) we like hunting, and 2) we like Der Teufel Katze. She's going to be talking about weapons, calibers, what critters are in season where, and when…pretty much everything you need to know.
She's been working on the book for a while now, most recently at Spike Box Ranch Hunting. We'll be telling you more about it soon (and maybe give you a little excerpt), but in the meantime here's a look at what she's up to.
[arrow_feed id='79402′]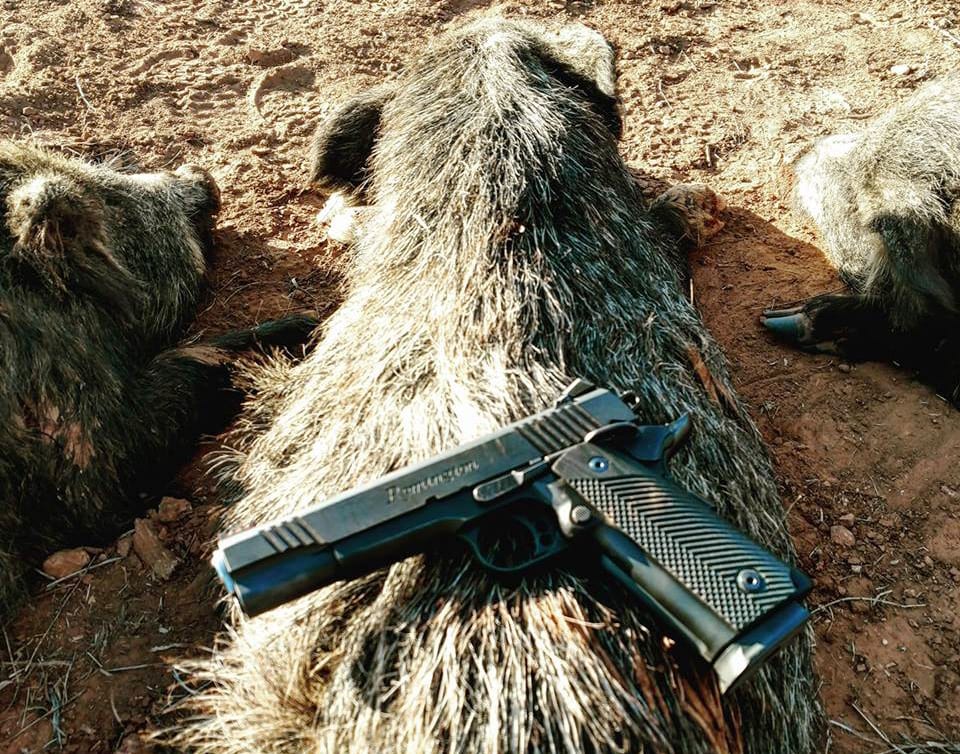 FYSA the ammo used in the image above was Inceptor Ammo, .45ACP 118 gr. ARX. Says Kat,
"I've hunted deer, hogs, coyotes, and badgers with their ammo. I'm a big fan of frangibles. Plus it's nice to see physical evidence of their use for self defense." 
For an ongoing #handgunhuntinghel SITREP, follow #teufeljägerin on the 'gramz.
---
Declare for Morning Wood!
Come, stroll the awe-inspiring aisles of the Morningwood Bazaar.  Earn the right to wear our sigil and speak our words.
If you wish to cite, syndicate, or curate our material, or if you're wondering about our please be so kind as to read our Terms, Conditions, and Disclosures.
Take heed! We have advertisers, sponsors, and affiliate relationships with some of the companies you will be reading about (particularly, but not limited to, archival posts). If you purchase one of those items, we will get a small commission from the sale at no additional cost to you. A lot of work goes into Breach-Bang-Clear; by making your purchase through one of our portals you'll be supporting our work. This will help us buy beer, bullets, and barbecue, and we won't have to put pop-up ads and other such stupid shit into our articles to pay our expenses.