Deadly Wieners – Stop Frankfurter-Related Deaths
Assault wieners – they're out there. Dozens of people choke every year on hot dogs, coneys, wieners and assorted other sausage-like foods. Hot dogs can be particularly dangerous if not chewed, and among the most dangerous are assault wieners. According to the CDC, for every choking-related fatality there are 100 visits to an Emergency Room – even single dancing moms can be a victim, if they have too sensitive a gag reflex.
Stop the madness. Ban assault weiners now. There is no reason these frankfurters are are so readily available to the public.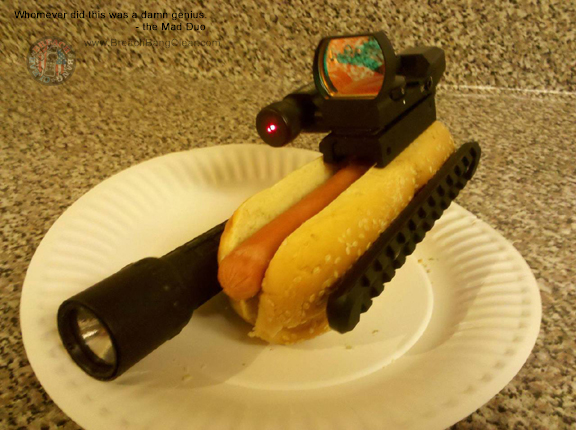 We don't know who took this picture, but whomever did ought to get the Presidential Medal of Freedom.
Mad Duo, Breach-Bang-Clear!