Custom Mag Plates (One Ass to Risk)
Bastion, a custom magazine floor plate, and accessory laser-etch company is offering a special on their 1/* (or other) Glock magazine and slide cover rail plates ($30/set). Check them out online ( http://www.magplates.com/ ) or contact them at info(at)magplates.com. Get a set they carry in stock or have them do your own emblem/logo/sigil.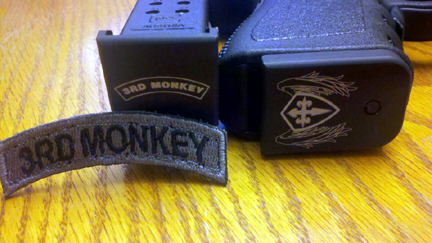 Get some dragging knuckles for the grunt in your life, or a squid with the phrase WE DO NOT SEW.
Buy your blasters, blaster parts, and ammunition at dealer cost.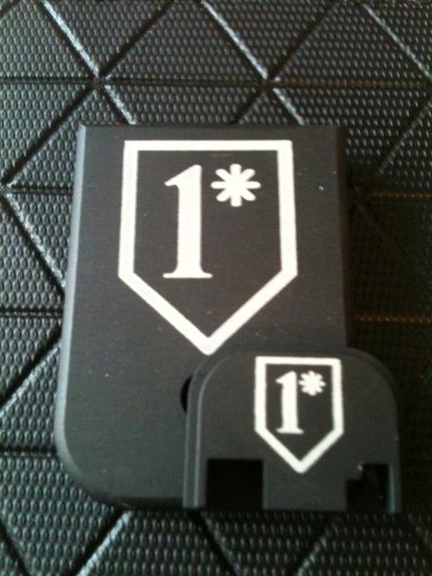 Mad Duo Clear

⚠️ Some hyperlinks in this article may contain affiliate links. If you use them to make a purchase, we will receive a small commission at no additional cost to you. It's just one way to Back the Bang. #backthebang