CQT Folders | Limited Release from TOPS Knives
The folks at TOPS Knives alerted us of a limited release they're offering, and we thought you should know about it. They discovered that Fox Knives over in Italy still has some blades left from some folders that they made for TOPS about ten years ago. Well, why let them go to waste? Back in the day, the CQT's were quite popular, so they're going to use the remaining blades, making them available in two options until they run out. TOPS says if they ever bring back the CQT Folders they'll distinguish them in some way (as in a color change, etc.) from the knives in this limited release.
Two Models
CQT Magnum — Two Blade-Point Options
These big, beefy folders have steel liners with black G10 handles on each side. The blade is made of N690Co steel and you can choose a tanto or hunter point. MSRP is $240.
Magnum 711 — Tanto Point
With an extremely strong point, the tanto blade is useful for stabbing into and puncturing hard materials. (Some say this blade was originally designed for piercing armor). Tanto blades are known for their durability, even with the demands of frequent use. This is item CQT-M711.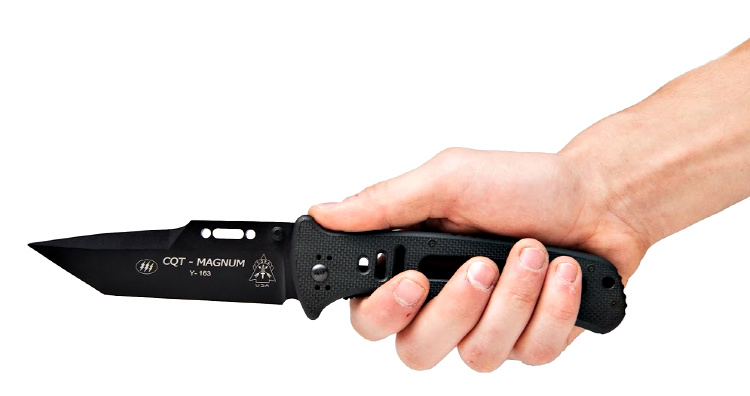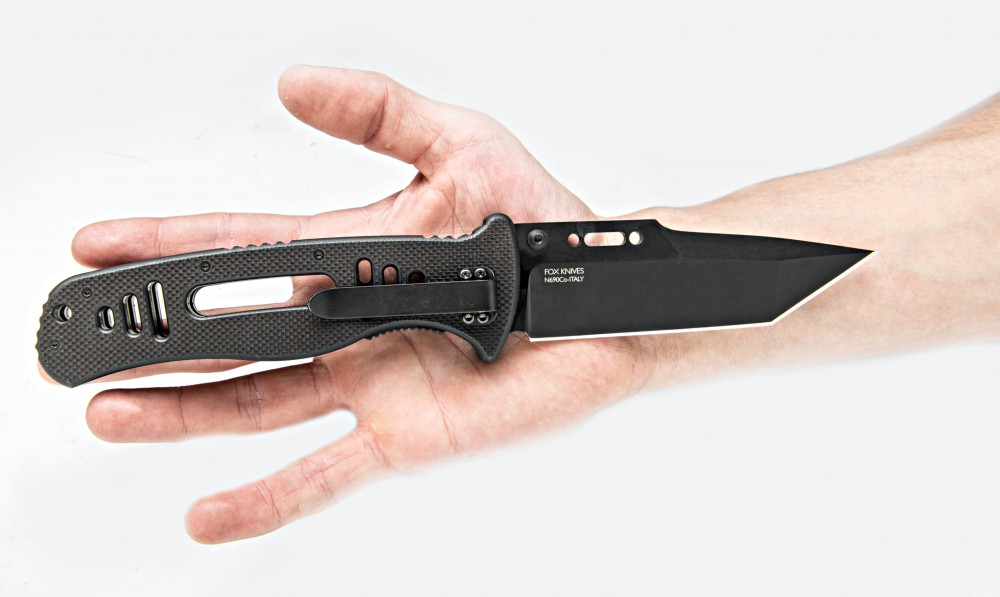 Magnum 747 — Hunter Point
Also called a drop point, the hunter blade is especially popular with hunters because it is fashioned for optimum control. That's really important if you want to avoid nicking the internal organs of your game during the field dressing. There is also plenty of sharp edge on the belly of the blade for slicing. This is TOPS item number CQT-M747.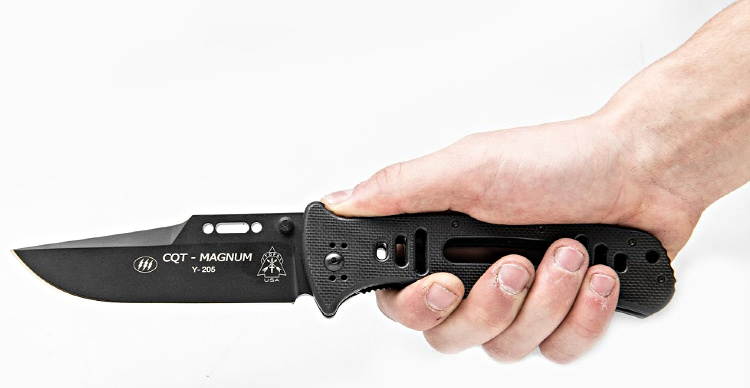 CQT Thunder Hawke
For those who prefer smaller folders, TOPS has also included these Thunder Hawkes in this limited CQT Folders release. These are also available with either Tanto or Hunter points. The Thunder Hawke frames feature black G10 on one side and titanium on the other. TOPS says these folders are very light. MSRP $230.
Thunder Hawke Tanto – Item CQT-THK-01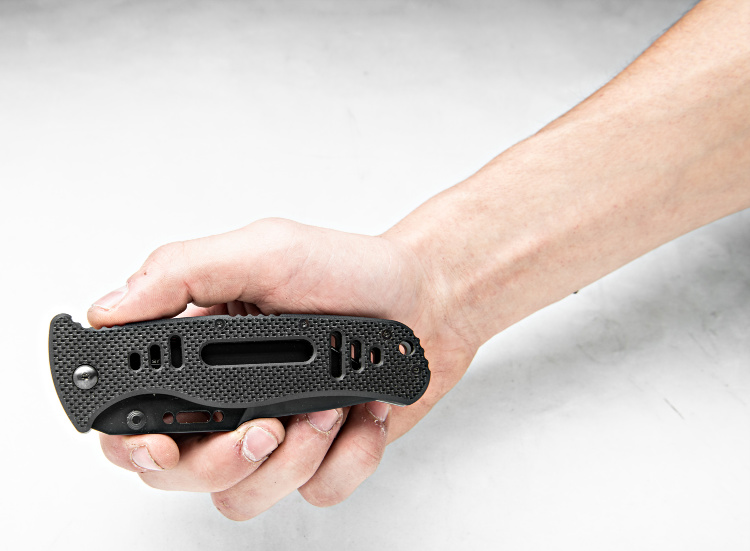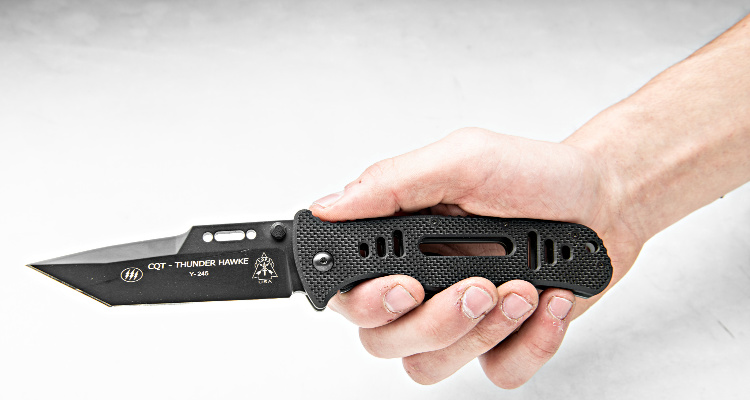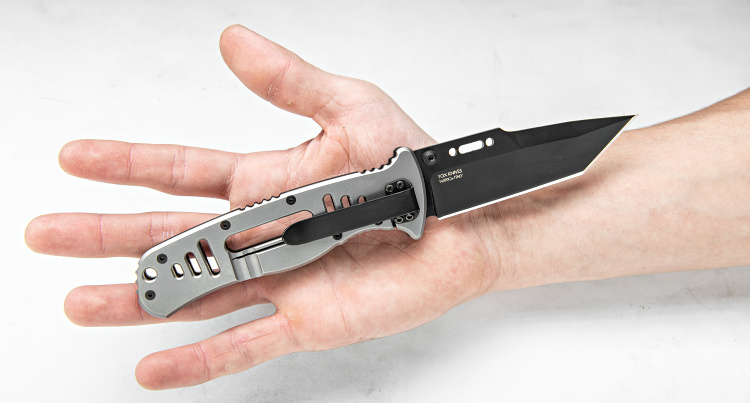 CQT Thunder Hawke Hunter Point –  Item CQT-THK-02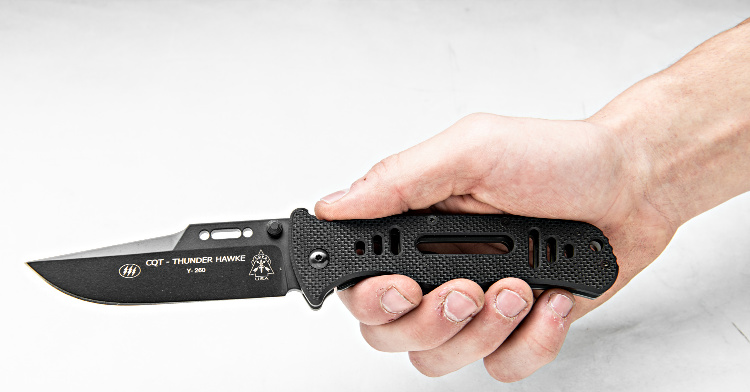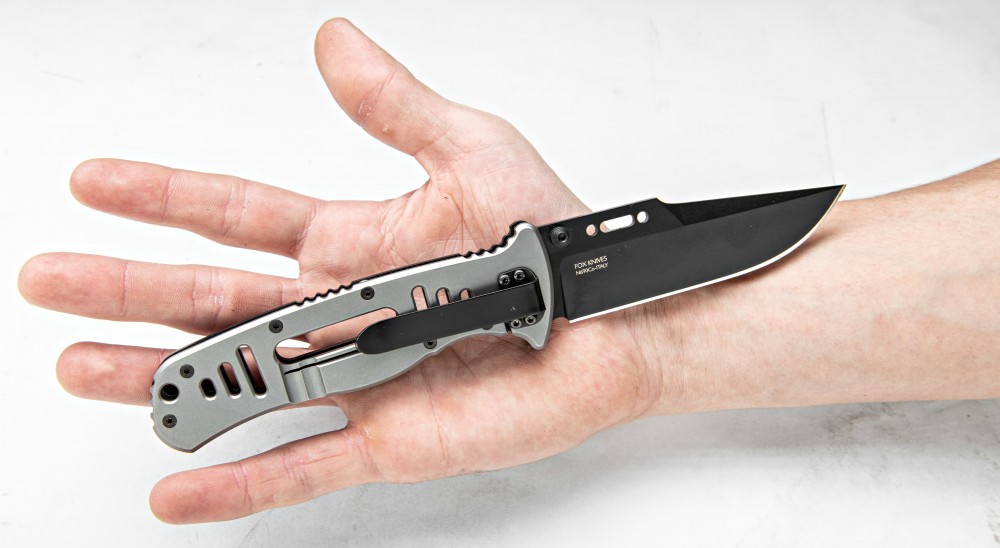 Stay up to date with all of the cool new blades from TOPS Knives.
Here's something to think about if you spend more than a couple hundred bucks a year on guns, parts, and ammo: