New Shooting Assists from Caldwell
And now some news for them what's likes to spend lots o' time on the range with long guns what have scopes on top. -Madduo

New Shooting Assists from Caldwell
Mad Duo
Lead Sleds and similar paraphernalia…are they worthwhile? We think so, and not just when you're using .450/400 Nitro Express either. Here's Team Wild TV in a video called One Shot Zero. They did it a few years back about an earlier iteration of the Caldwell Lead Sled —  and they used some big damn bullets to do it.
So, now that you understand the significance, here are a couple of new pieces of range gear available from Caldwell Shooting Supplies this summer. Might be something you should take a look at, whether you're dialing in a new scope or taking someone with physical limitations to the range.
First up is the Lead Sled 3 Shooting Rest. Caldwell describes it thusly:
The new Lead Sled 3 shooting rest securely holds a firearm on target, and reduces felt recoil by up to 95% when compared to shooting without the rest. The innovative skeletonized front rest, with non-marring surfaces, securely holds a variety of firearms in place without damaging the firearm's finish. The improved rear buttstock cradle features a top of the line recoil-reducing pad and a non-marring cradle to keep the firearm in place. The Lead Sled 3 also features a "no wobble" elevation ram to easily stay on target.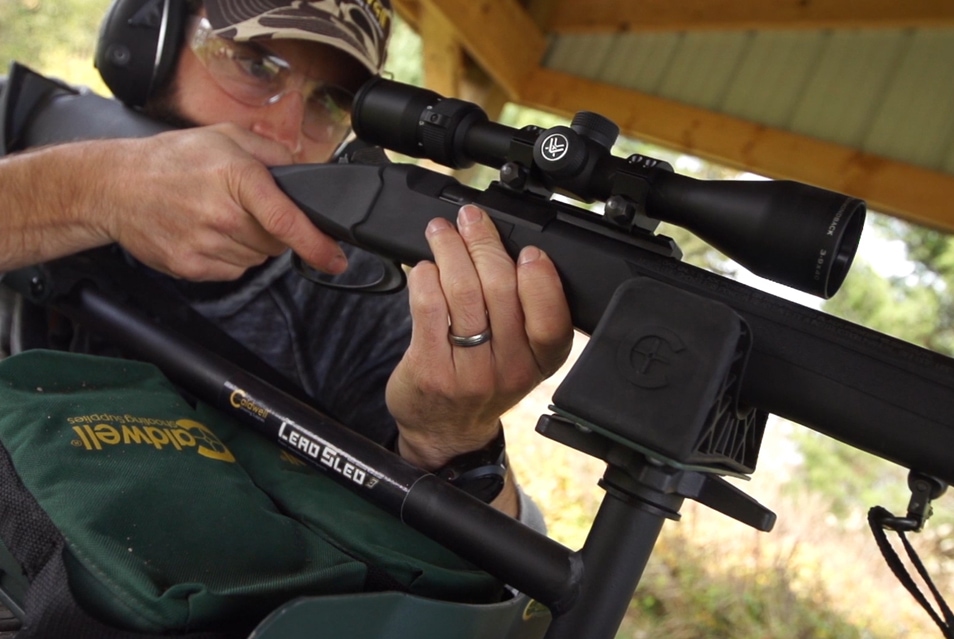 Features Include:

· Up to 4" of elevation adjustment

· Ideal for magnum rifles and slug guns

· Holds up to two 25lb bar bell weights or up to 100lbs of lead shot

· Non-marring rubber feet

· Adjustable height rear foot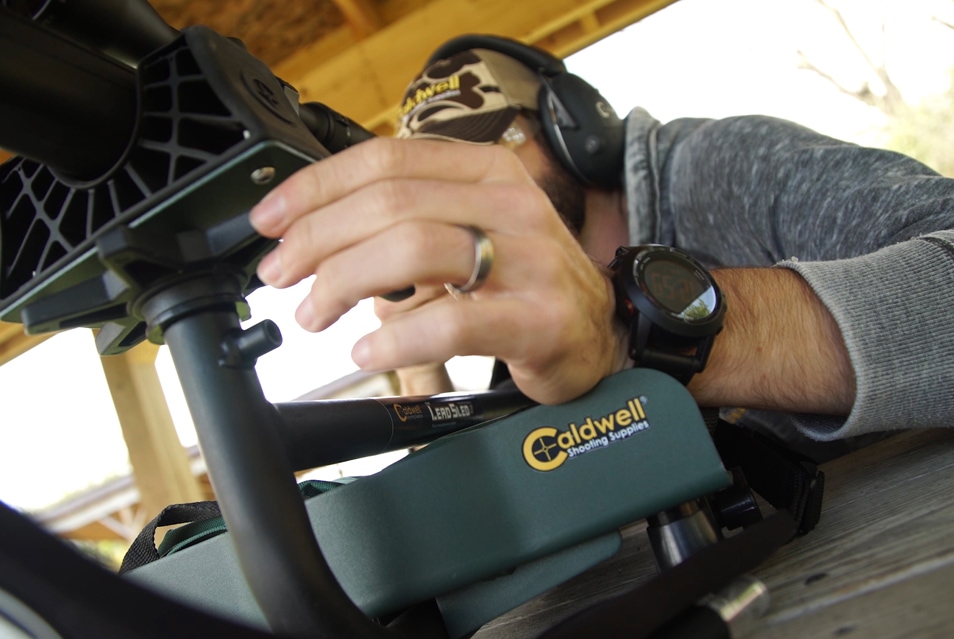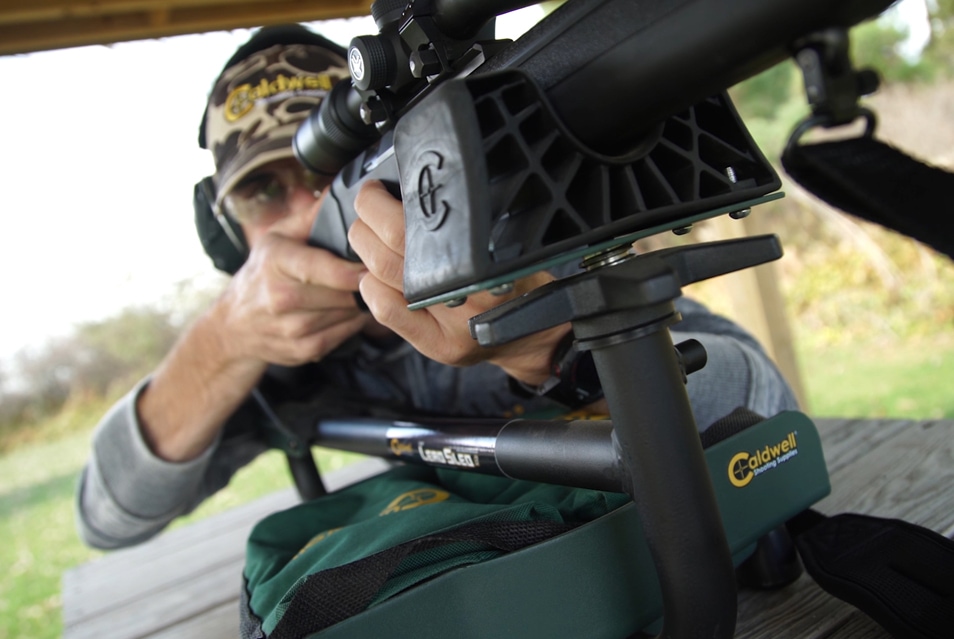 Next up, the Lead Sled DFT 2 Shooting Rest. Caldwell says it's the leading industry recoil reduction system (which obviously they would, it's theirs), but they provide the following information to back it up. Note the video below.
Lead Sled DFT 2 Shooting Rest
A key feature of the DFT 2 is its ability to slide the front cradle back and forth along the dual frame providing the versatility to fit virtually any shotgun or rifle. The new non-marring skeletonized front rest provides shooters with durability and industry leading stability. The dual frame design disperses a maximum amount of recoil energy to make rock solid shots and create positive shooting habits.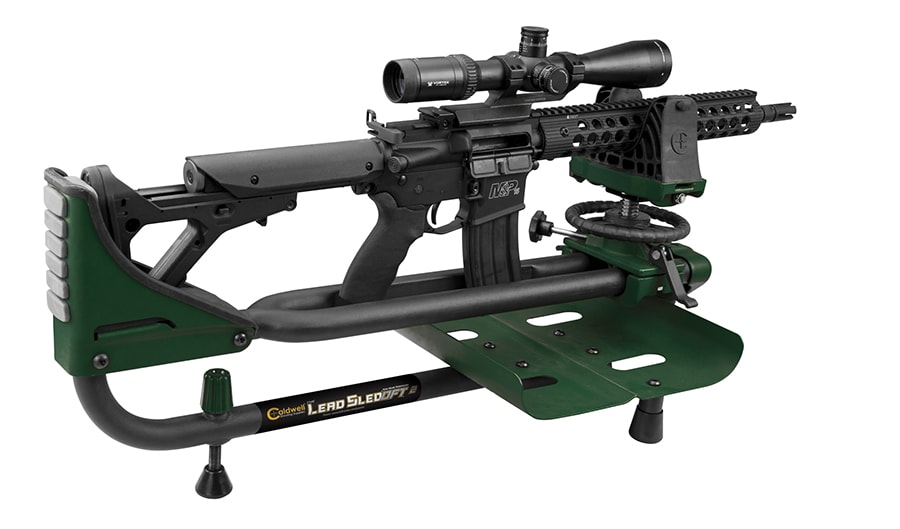 Features Include:

•Up to 2.5" of elevation adjustment with oversized wheel on smooth ball bearings

•18" of adjustment to fit rifles and shotguns of virtually any size

•Dual frame technology accommodates rifles with extended magazines

•Baffled tray keeps weight bags in place

•Rubber-tipped feet offer no-skid support on any surface

•Innovative recoil reducing rear pad
---
---
Mad Duo, Breach-Bang& CLEAR!
Comms Plan
Primary: Subscribe to our
newsletter here, get the RSS feed and support us on
Patreon right here.
Alternate: Join us on
Facebook here or check us out on
Instagram here.
Contingency: Exercise your inner perv with us on Tumblr
here, follow us on Twitter here or
connect on Google + here.
Emergency: Activate firefly, deploy green (or brown) star
cluster, get your wank sock out of your ruck and stand by 'til we come
get you.