Review: Bushnell Legend T-Series 15-45 Tactical Spotting Scope
Good glass in your supporting equipment is important, but damn it can be expensive. Today our boy John Darwin (that's a pseudonym, but trust us we've vetted him) is going to talk about a more economical option. -Madduo
Bushnell Legend T-Series 15-45 Tactical Spotting Scope
John Darwin
Of all the shooting disciplines, long range precision is the most aided by supporting equipment. While it can be accomplished with a fairly minimal list of gear, such items as a weather meter, good rear bag, sling, tripods, rifle saddles, and quality spotting scope make it much easier. In a situation with a spotter and shooter, it's key for the spotter to watch trace and impact and make accurate corrections to get the shooter on target with the least number of rounds.
While most spotting scopes offer the spotter a large field of view and higher magnification than most rifle scopes, only a small number of companies make one with a reticle assisting in making accurate and precise shooter corrections. This market of "tactical" field scopes has been dominated by companies such as Zeiss on the upper end of the price spectrum and Leupold on the "lower" end of anything actually worth buying. Bushnell in recent years has been striving to put out good quality but still affordable products with their tactical lines of rifle scopes and optics.
Their first entry into the "tactical" compact field spotting scope was the Elite Tactical spotter. Offering a reticle in a small package field scope, Bushnell really opened people's eyes to what could be purchased for a reasonable price (around $2000). New to that line in the last year is the Bushnell Legend T-Series. The T-Series was designed to offer shooters the most affordable, capable scope out there at a sub-$500 dollar price tag. I was able to get my hands on one and have been using it for a few months to see how it shook out.
Magnification: 15-45
Weight: 37oz
Length: 11"
Waterproof and fogproof
Not everyone can afford a two to four thousand dollar spotting scope. While I am blessed with the opportunity to have access to optics such as a Kowa, Vortex Razor and Zeiss Spotter 60, that doesn't mean such brands or manufacturers are necessary to enjoy (or increase the effectiveness of) long range shooting. The T-Series can enhance a long-range shooting experience, at a much lower cost.
Your initial observation will likely be that the optic looks very much like the Leupold Mk4 spotting scope. It has a nice rubberized armored housing, and the focus and magnification rings are all rubberized and knurled for ease of use. The body of the scope has accessory rails on top and sides for a red dot, laser aiming device, Go-Pro or any other accessory you may need. The scope comes in a nice nylon protective bag that allows you to move the opened zipper sections out of the way and utilize the spotting scope while still in the bag, very similar to bags offered by Leupold with their tactical scopes. The scope is also fairly light, weighing less than some rifle scopes with less magnification. It also wasn't a hassle at all to carry around on a good tripod and ballhead for spotting from different rural locations.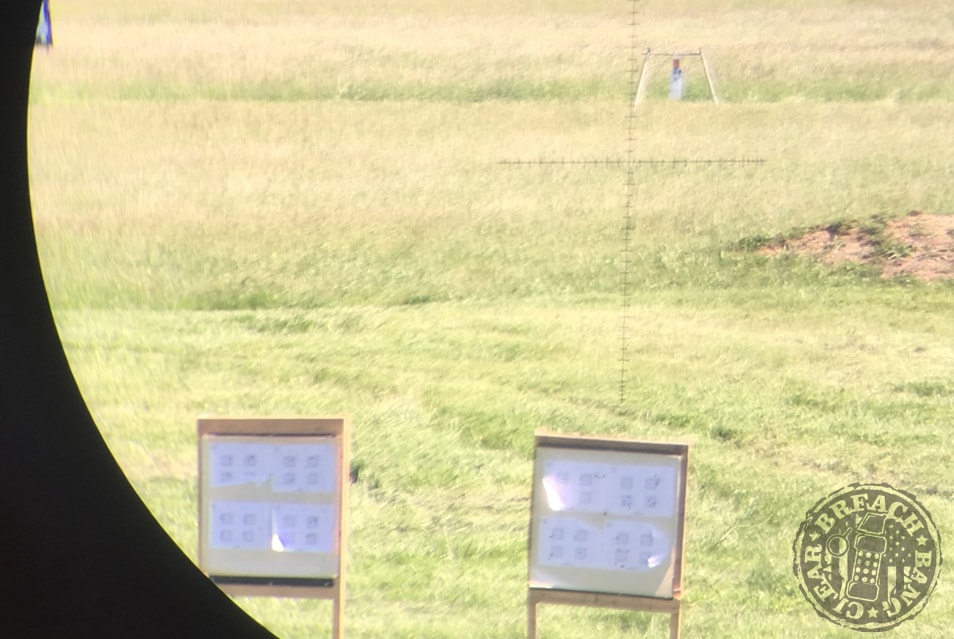 I mounted the scope to a tripod, got it to the range, and lined it up next to my Spotter 60 for comparison. This might have been an unfair comparison as one is ten times the cost of the other, but I wanted to see what capability you get for much less money.
The Bushnell glass is surprisingly good for the money and offers very good target edge definition at distance. Trace was easily visible and it worked through mirage reasonably well. The reticle resides in the middle of the field of view, which may or may not be to some people's preference, but that is not a quality issue. I actually prefer a reticle to be slightly off to the side or lower in the field of view, but this optic's reticle isn't overly busy so it didn't create any issues. However, one obvious thing I noticed was it has a fairly narrow depth of focus. When compared to the Zeiss, the Bushnell would be focused on one target and terrain fifty or so meters in front of or behind the target was out of focus, where the much more expensive Spotter 60 had a much wider distance where objects were clear.
This in now way renders the Bushnell unusable, but it is something to notice in the comparison.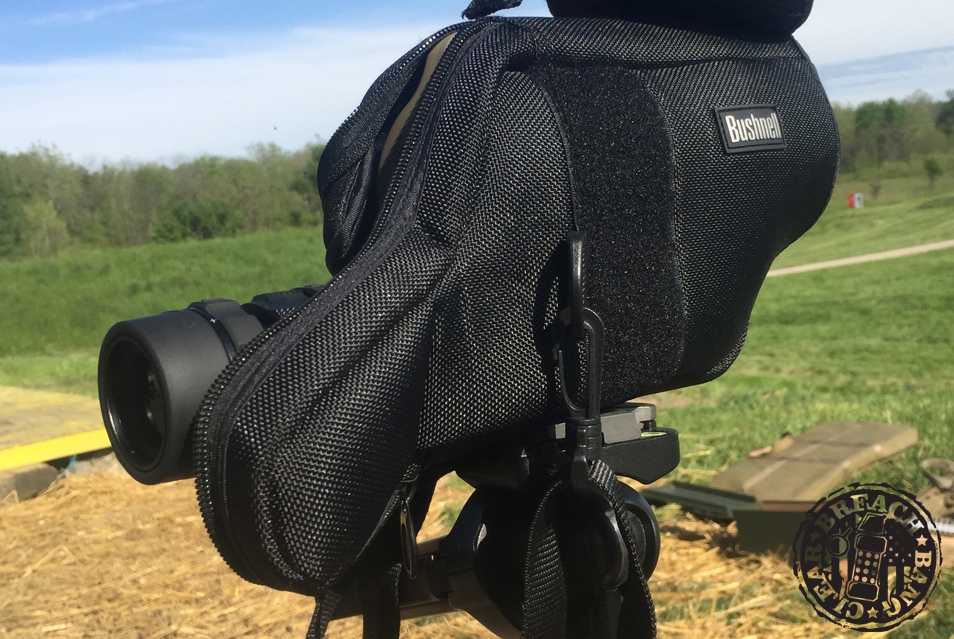 Overall, the Bushnell proved to be a great little spotting scope for the money. When you start nitpicking on things that aren't as nice as a piece of glass ten times as expensive, you really aren't doing too bad. The Bushnell Legend T-Series offers everything a shooter needs without having to mortgage a house to pay for it. I would highly recommend it for law enforcement units on a budget, instructors looking to for spotting scopes for student use, or anyone who wants a nice piece of glass they don't have to worry about leaving in their truck.
For more information please check out http://bushnell.com/tactical/spotting-scopes.
JD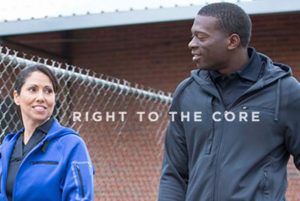 [arrow_feed id='46949′]
---
---
Mad Duo, Breach-Bang& CLEAR!
Comms Plan
Primary: Subscribe to our newsletter here, get the RSS feed and support us on Patreon right here.
Alternate: Join us on Facebook here or check us out on Instagram here.
Contingency: Exercise your inner perv with us on Tumblr here, follow us on Twitter here or connect on Google + here.
Emergency: Activate firefly, deploy green (or brown) star cluster, get your wank sock out of your ruck and stand by 'til we come get you.
About the Author: John Darwin (a pseudonym) has been a professional member of the noble profession of arms for over a decade now, choosing this career when he found out Tubby's Golden Lantern wasn't hiring full-time dancers. He scribes for a number of publications and consulted with everyone from industry heavyweights and local LEOs. John is a POST/FBI certified firearms instructor, sniper combat veteran of several deployments, an experienced breacher and dive officer, freefall qualified rope master, accomplished RSO (CQC, breacher, demo, vehicle, airborne, et al), and PSD driver. For the last several years his primary focus has been the science and instruction of precision shooting in combat environments. He's instructed numerous active shooter classes, assisted on several of the best civilian ranges in the country, and left DNA samples (read, "jerked off") on at least 4 continents. He is a family man who enjoys working on his Bronco and farting in the bathtub with equal passion.