Bullet Bullshit in California
Bullet Bullshit in California
News Desk — some interesting points from Unprecedented Mediocrity
Ammunition registration in 2018 and Poll Taxes of the late 1800s — are they related? Yeah, we think so.
You'll likely have already heard about California's latest anti-firearm fuckery. As of today, you can't sell ammunition without being formally licensed to do so by the Department of Justice. The new laws, originating as Proposition 63 in 2016, mean any ammunition purchased (including online) must come from a licensed vendor. It's also now illegal to transport ammo across state lines.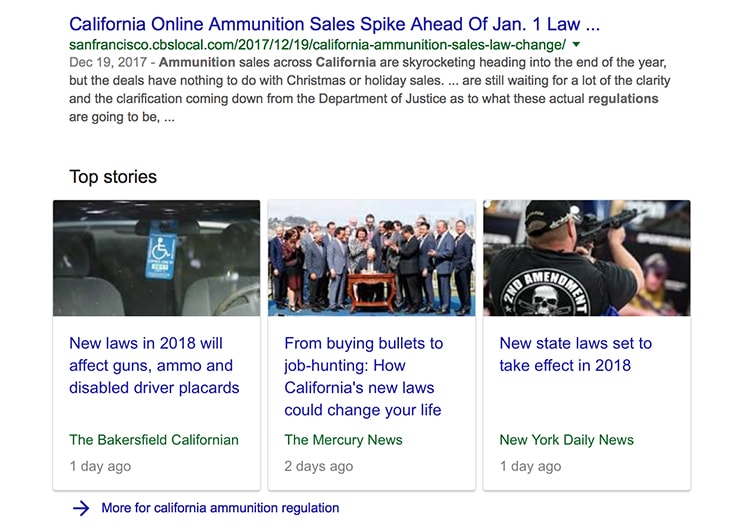 If that's not stupid enough for you, as of July 2019 you'll actually have to complete a background check to purchase ammunition.
Believe that shit?
Griffin Dix, Co-Chair of the Brady Campaign to Prevent Gun Violence, "explains" it thusly:
"It's not an attempt to prevent law-abiding citizens from purchasing ammunition. But it is an attempt to make sure that the sales don't go to criminals and other persons who are prohibited from buying ammunition."
What. the. fuck.
Unprecedented Mediocrity had a suggestion as to how the rest of the country should handle it, and some sharp thoughts on the whole contrived, anti-Second Amendment mess. He also posits an interesting correlation to the Fifteenth and Twenty-Fourth Amendments.
"One might think it's preposterous to draw any correlation between the civil rights movement this ban on ammunition. Maybe it is, I don't know but it's my blog and I can correlate what I want. However, the truth remains that citizens of another state are having their constitutional right creatively infringed. While the rest of the country typically enjoys laughing at California, we really should be spreading the word about what's going on here."
Ammunition registration in 2018 and Poll Taxes of the late 1800s — are they related? Yeah, we know so.
So does that mean it's time for civil disobedience? Read on and see what Unprecedented Mediocrity thinks in the article, It's Time for Creative Civil Disobedience, by Jeff Edwards.
Strategic Armory Corps and Nexus Ammunition are a part of JTF Awesome. Connect with Nexus on Facebook at /NexusAmmo/.
[arrow_feed id='57001′]
---
---
From the Breach-Bang-Clear News Team: tactical news, gun news, and developments in the firearm industry, not to mention tactical gear reviews. As if that's not enough, we bring you All The Things a Warrior Scholar, Renaissance Person, or responsible armed citizen might want to know. Think and be dangerous.
If you wish to share or repost, please so kind as to follow our terms and conditions.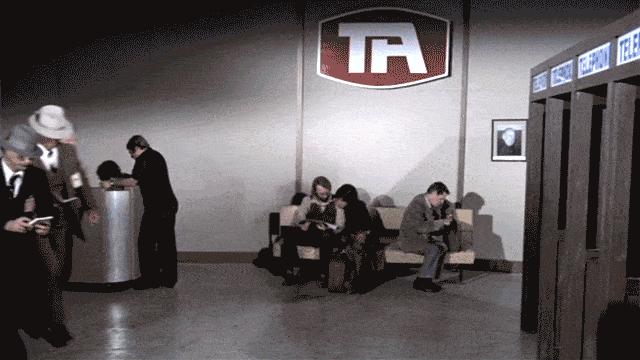 Comms: Our PACE Plan
Primary: You should immediately subscribe to the Breach-Bang-Clear newsletter here; you should also be reading all our pontifications and every single Op-ED we publish.
Alternate: We present superb gun pr0n, knife pr0n, and tactical industry news on on the Breach-Bang-Clear Facebook page; there will be more of that, and some military humor as well, on our Instagram account (@breachbangclear), so be sure to check in there frequently.
Contingency: There will be an additional chance to read tactical news, gun reviews, outdoor gear reviews, adventure equipment reviews, and blade pr0n on our Google + account;
Emergency: Activate firefly, deploy green (or brown) star cluster, get your wank sock out of your ruck and stand by 'til we come get you.
T&C: All original material published by Breach-Bang-Clear is the copywritten property of Breach-Bang-Clear, Inc. If you wish to repost, republish, or otherwise share our content, feel free to reproduce an extract of up to 225 words and one complete, unaltered image, preceded by attribution crediting the source and author's name, to include a link to the Breach-Bang-Clear home page, with a link back to the full article on our website, BreachBangClear.com. You do not require our permission to do this. Please do not reproduce our content in its entirety without contacting us first. We do allow full syndication on a case by case basis (credited, and posted with a canonical link, as is common practice and in good form) but only when mutually agreed upon beforehand. If you wish to reproduce a complete article, please contact us for permission to publish first.