Daniel Shaw of Shaw Strategies and Gunfighter Cast recently completed his most recent project: a children's story developed in cooperation with none other than Gunner Shaw, his 9 year old (as of this writing) son. Gunner, a burgeoning artist and videographer-filmmaker, illustrated the book. The name of this new masterpiece for young'uns? Building Bridges.
Grunts: burgeoning.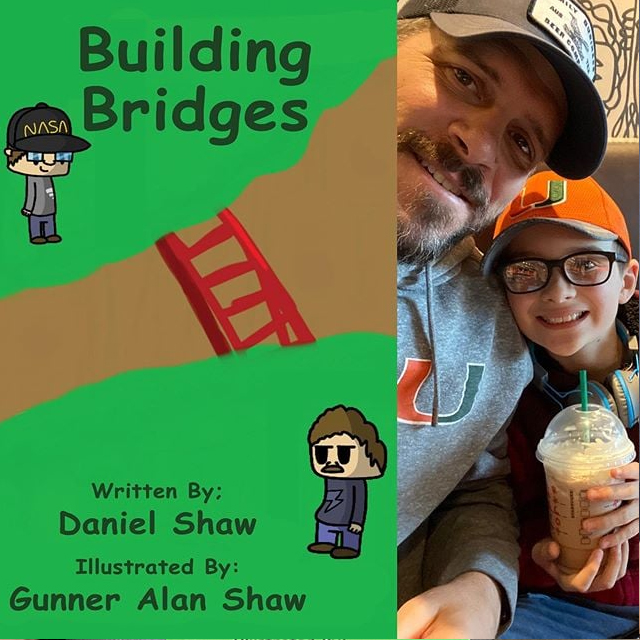 Building Bridges, a relatively short read, began as a homeschool project to help guide the younger of the two toward learning how to use his art skills. Not surprisingly, the project took on a life of its own and (thankfully) became much bigger than was originally intended. This is more than a simple children's story, mind you. In fact, it's actually more of a parents' book disguised as a children's book than a straight children's book — though it is definitely a book for kids.  It's gonna tug at your heartstrings, leave you smiling, and give you something to share with your young'uns.
Daniel describes the collaboration thusly:
"If you knew how many brilliant animations, complete with sound effects and his own voice acting, that he has but doesn't want to show anyone, you would understand. He doesn't like for anyone to see his work except for me and his mom. I couldn't be more proud of him for this brave step and I do understand how brave it is. We are a lot alike in that regard. I put myself out there a lot in marketing and in an effort to pass information and help others, but I safeguard my creative writing or maybe I safeguard myself from people's reception of my writing. Either way, this is one of the coolest and most rewarding things I've ever done and we are planning our next title right now."
The writer-illustrator team is turning the project into a long-term learning experience so Gunner can learn how to pitch the story to bookstores, to write press releases and to learn the procedures necessary to donate print copies to libraries and less fortunate young'uns.
So what's it about? It's about a self-absorbed, former football jock dad, who peaked in high school, learning to appreciate his non-athletic, but academically brilliant son's talents. The short read will touch you emotionally, especially if it's read the way it was meant to be read which is the same way it was written – together with parent and child. Daniel and Gunner hope you'll read it with your own children and be inspired to keep the positive chain reaction going in your own lives.
Daniel says,  "Gunner and I could really use your help in moving us higher in the Kindle store rankings, so more people can find our little book. Please give it a read and if you feel inclined, a review and a share would be amazing."
So get to readin'!
You can get both print or Kindle editions at Building Bridges.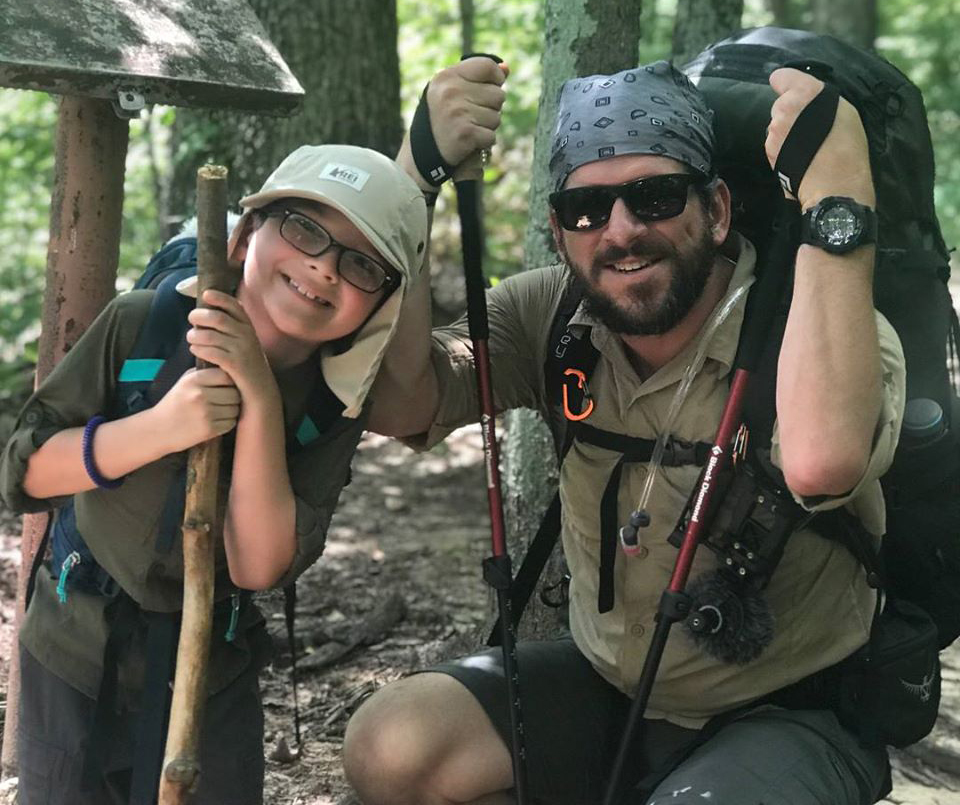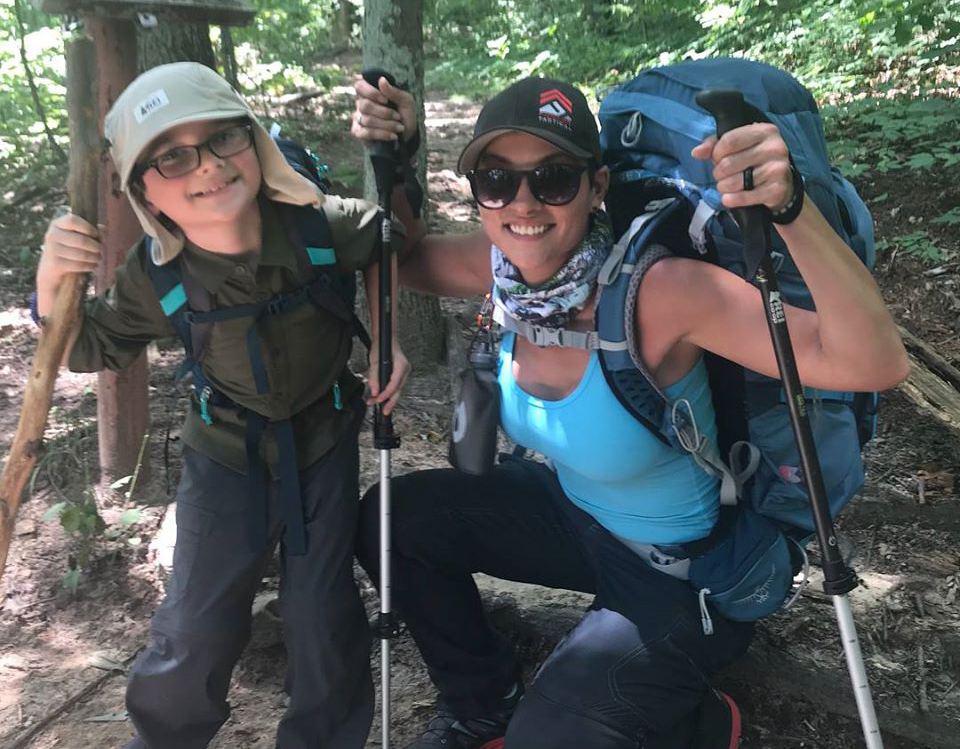 Like what you read here? Consider backing us on Patreon.
You'll be automatically enrolled into the Tactical Buyers Club, thus getting dozens of discount codes to high-end companies in the tactical/firearm/outdoor arena, and you'll earn the right to wear the House Morningwood sigil.
⚠️ Some hyperlinks in this article may contain affiliate links. If you use them to make a purchase, we will receive a small commission at no additional cost to you. It's just one way to Back the Bang. #backthebang