Brous Knives: Epic Old School
Jason Brous of Brous Knives does some amazing things with steel. He is, in fact, one of our favorite purveyors of lethal cutlery. His D2 Brass Knuckles, though…those were just inspired.
They're also sold.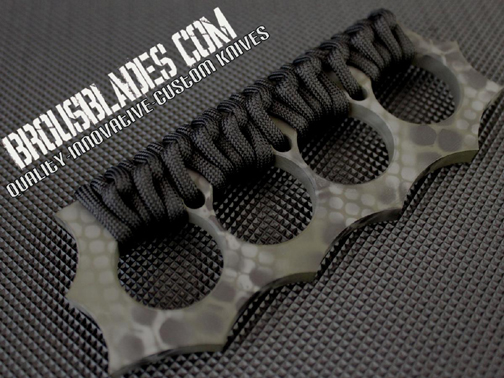 Here are the specs in case they make a comeback. They're not actually brass, of course. They're D2, heated to 62 Rockwell (about a thousand times stronger than brass). Why he only made six, we'll never know, but we think we should get one for every handler on our team.
1/4″ D2
5″ Overall Length
2″ Width
4x 1″ Finger Holes
Cerakote Camo Finish
By Red Creek Tactical
Paracord Wrap
61rc
Available in Black or Green Paracord, Limited supply.
Go ahead and check his page, though. There's plenty of other razory awesomeness on there. Make sure if you contact him to let him know we sent you. Meanwhile, we're going to be trying to convince him to make some more.
About the Authors: Richard "Swingin' Dick" Kilgore and Jake "Slim" Call are the HMFICs at Breach-Bang-Clear (breachbangclear.com). They are the most door-kickingest, trigger-pullingest action figures in the tactically operational tactical operator world. Subscribe to them and stay informed about TTPs, new kit, and latest in what's stoopid (and occasionally inspiring) in the military and modern society or check them out on Facebook.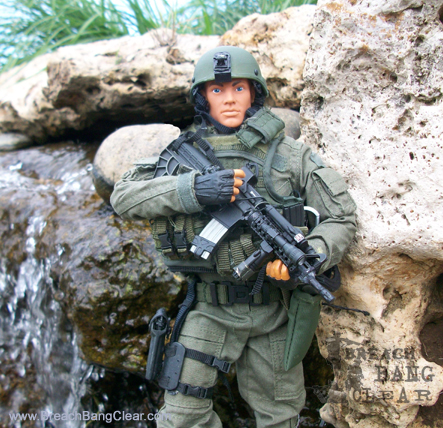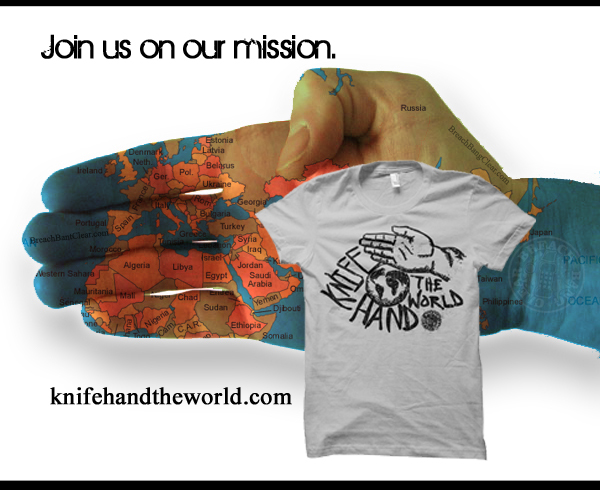 Mad Duo, Breach-Bang& CLEAR!
Comms Plan
Primary: Subscribe to our newsletter here or get the RSS feed.
Alternate: Join us on Facebook here, check us out on Instagram here, support us on Patreon right here.
Contingency: Exercise your inner perv with us on Tumblr here, follow us on Twitter here or connect on Google + here.
Emergency: Activate firefly, deploy green (or brown) star cluster, get your wank sock out of your ruck and stand by 'til we come get you.