Tactical Turkey: Black Friday Sales
There are a helluva lot of 'em going on. Here's more than a few, all from JTF Awesome, with more links at the bottom. Mad Duo
Black Friday Sales
News Desk
5.11 Tactical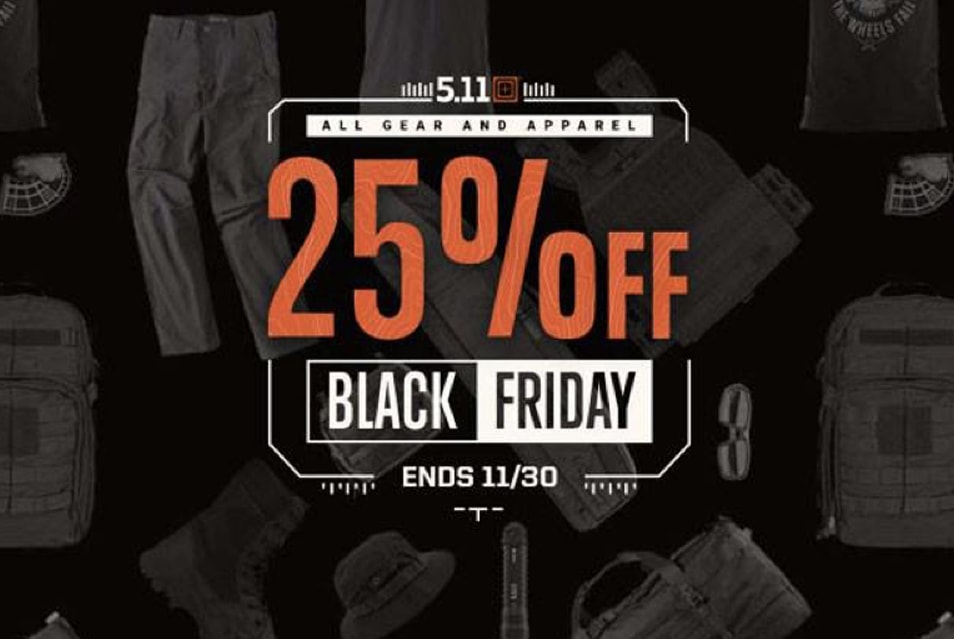 If you happen to be in Atlanta, Charlotte, or Springfield…Join 5.11 for their Black Friday Sale starting Friday, November 24th – 30th. Enjoy 25% off regular priced items and save big on 5.11 gear and clothing!
Always Be Ready
5.11 Atlanta
440 Ernest Barrett Pkwy #25
Kennesaw, GA 30144
(678) 403-1905
5.11 Charlotte
9813 South Blvd #105
Charlotte, NC 28273
(704) 900-6624
5.11 Springfield
6575 Frontier Dr. Ste T
Springfield, VA 22150
(571) 312-6446
88 Tactical
88 Tactical has all sorts of deals available on the big day. Click here for the info.
Agilite Gear
Click here for the link to their Black Friday and Cyber Monday deals.
Airsoft Extreme
They say they have Elite Force Smoke Wagon pistols in stock just in time for Black Friday.
Ballistic Advantage
Here's a quick look at our Black Friday S A L E that starts tomorrow!
Benchmade Knives
Are you ready for it? Start a wish list, build your custom knife, and give the gift they really want.
BLACK FRIDAY IS COMING! #GetStarted #BlackFriday2017 #MyBenchmade
EOTech
Can get free stickers by filling out form here.
Grey Ghost Gear
Seriously, screw waking up early and screw the lines. Screw waiting for one day out of the year to save on the gear you need. We're officially kick this shit off now: save 50% off sitewide on www.greyghostgear.com now til Dec. 4! *excludes armor. UPDATE: The 50% discounts should appear automatically now. Armor is excluded from the sale.
KE Arms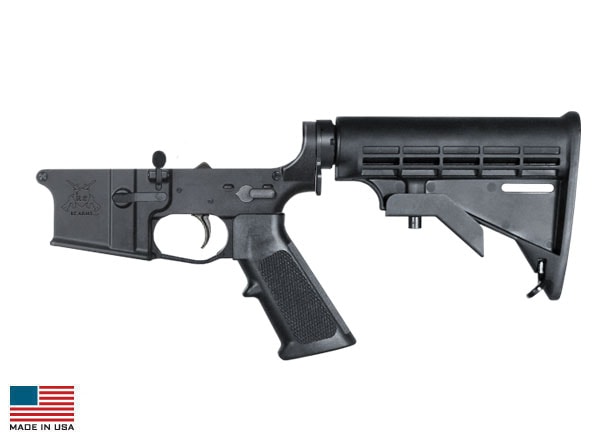 Complete forged KE-15 forged lowers (cosmetically blemished) for $125; about 5% of the 10,000 receivers they built between October 1 and December 31 of last year weren't in the right condition to "sell as new" because the finish wasn't up to their standards. Some may have tool marks on them from assembly. Everything is made in the USA, come with GI parts installed, and can be purchased with an SLT-1 for $299.95. More here: http://www.kearms.com/store/p/833-KE-15-Complete-Lower-Receiver-BLEM.aspx.

Also, 15% off all slides for glocks now through December 15th!
Quantico Tactical
1. Thanksgiving Deal #1 Smith & Wesson MP15 Sport II Kit for $589.99 !!
2. Thanksgiving Deal #2 Walther CCP 9mm Pistol for $299.99 !
3. More Thanksgiving deals and steals headed your way!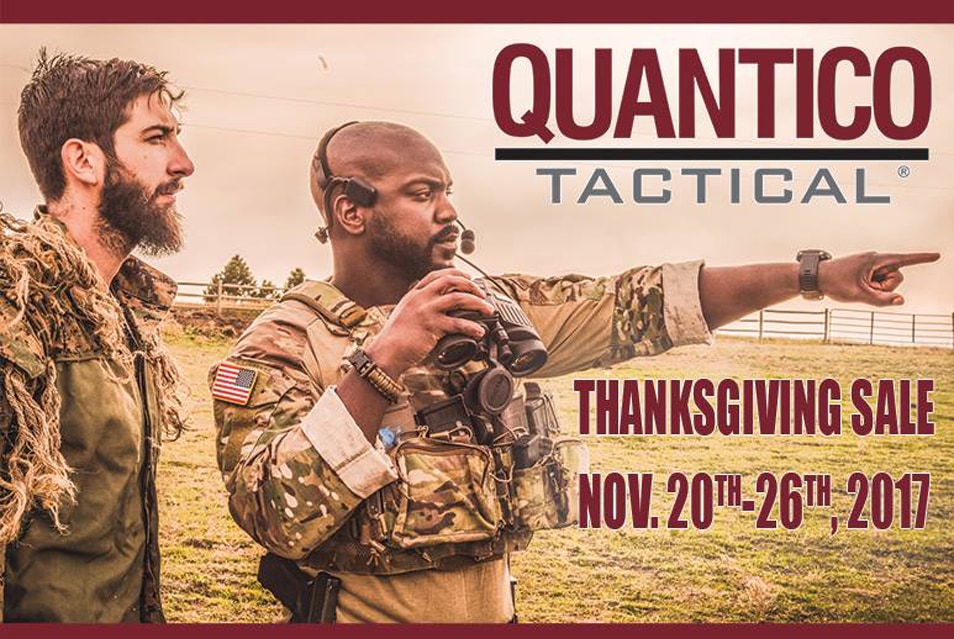 S&B Watches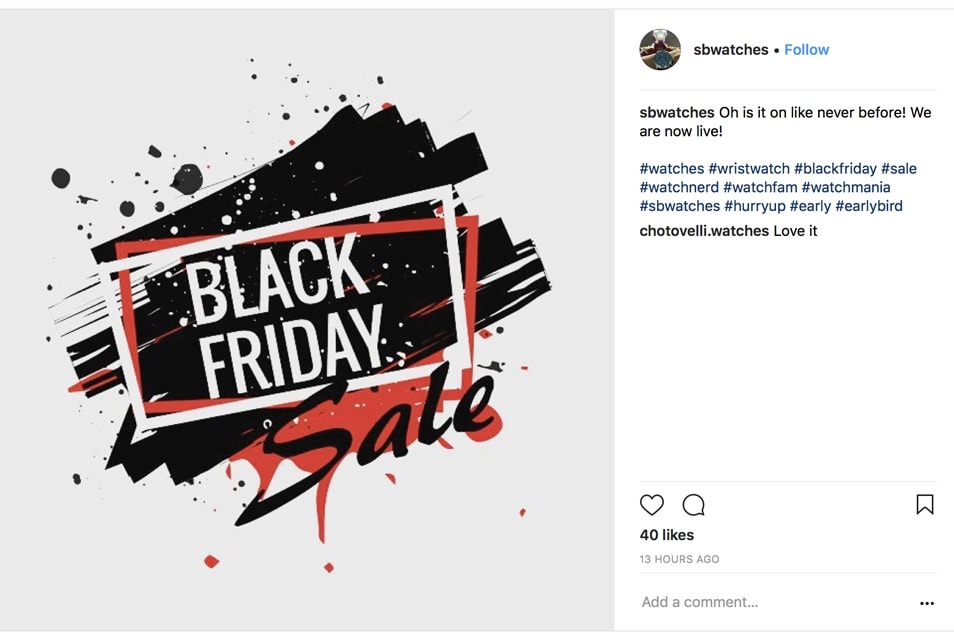 S&B Watches show they are having a Black Friday sale, but there's no specific info. You have to click on each item and add it to the cart to see if it qualifies. For example, their Ambush is normally $645.00, but when you add it to the cart, it shows $425.00! Might be worth some time.
Shield Sights
"Co-witness this deal!" Use BLACKFRIDAY at check out for 25% off everything in your shopping cart, plus free international shipping. US customers don't pay taxes over there, so that's another 20% off the total. Visit www.shieldsights.com and check out their red dots.
Sig Sauer
Through Nov 30, you still have a chance to win their P320 prize pack. Click here for the link.
Tactical Distributors, Inc.
1. Salomon 25% OFF Now!
2. Arc'Teryx Sale!! 20% Off Starts Now!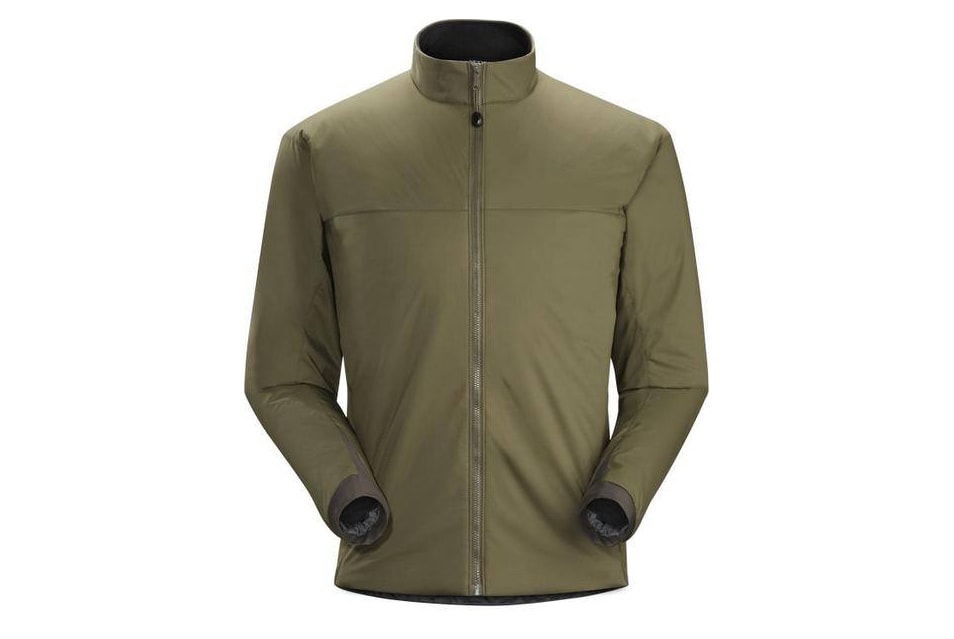 3. Doorbusters link.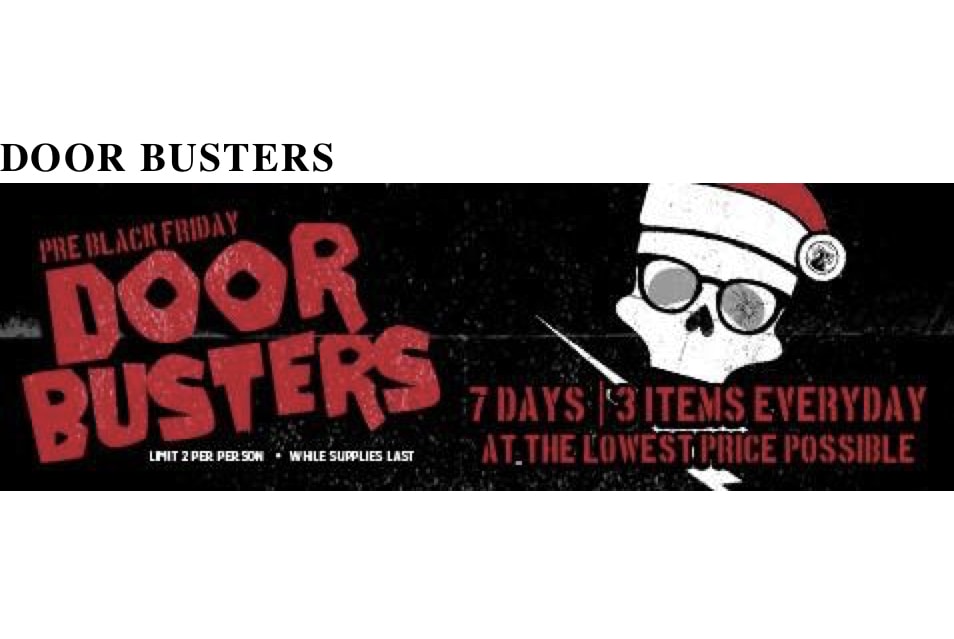 US Elite Gear
They say they are live on all favorites, #BIGSALE. You can click here to get ahold of 'em.
Vertx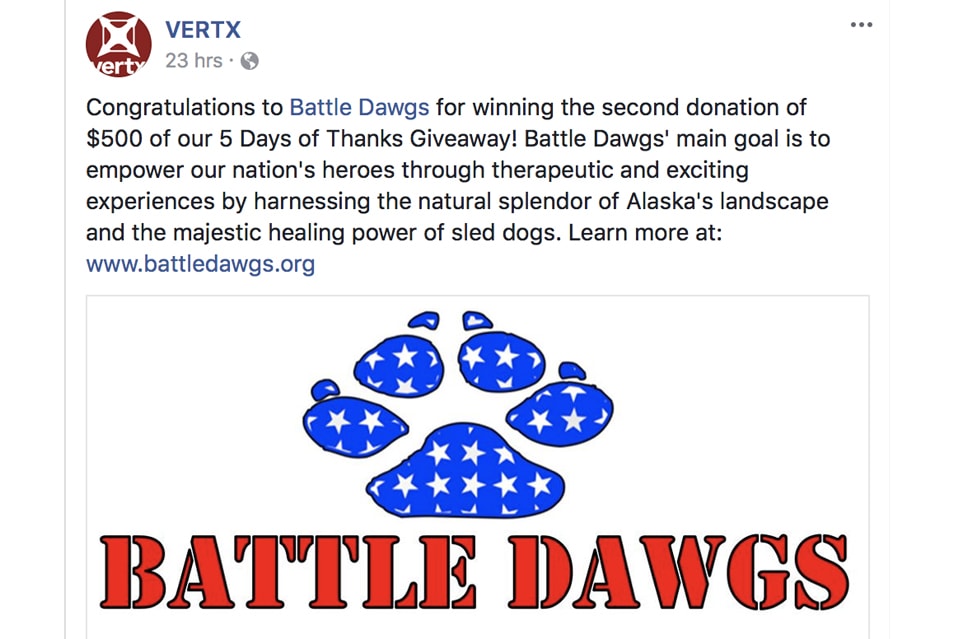 Showing true gratitude, Vertx is giving $500.00 per day to a reputable foundation in their 5 Days of Thanks Campaign. We say "Well done!"
If what you're looking at isn't in that list, take a minute to scroll through the list SSD is maintaining – just click the image.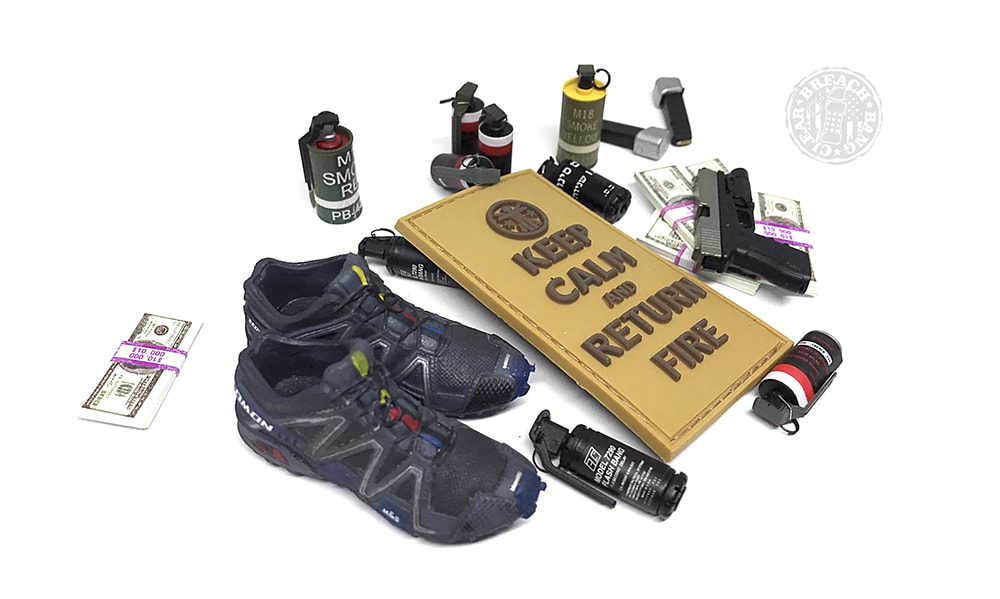 ---
---
This article was lovingly prepared for you by the Breach-Bang-Clear News Team.
If you wish to share or repost, please so kind as to follow our terms and conditions.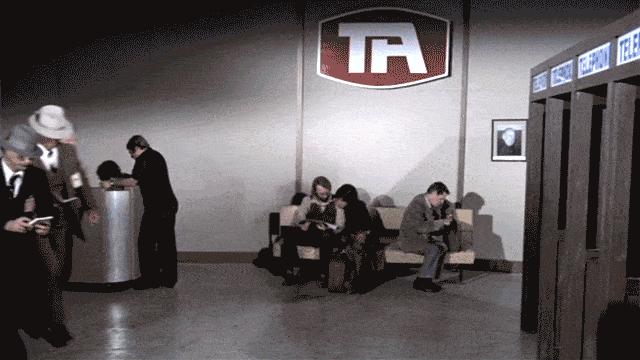 Mad Duo, Breach-Bang& CLEAR!
Comms Plan
Primary: Subscribe to the Breach-Bang-Clear newsletter here; you can also support us on Patreon and find us on Pinterest.
Alternate: Join us on Facebook here or check us out on Instagram here.
Contingency: Exercise your inner perv with us on Tumblr here, follow us on Twitter here or connect on Google + here.
Emergency: Activate firefly, deploy green (or brown) star cluster, get your wank sock out of your ruck and stand by 'til we come get you.
T&C: All original material published by Breach-Bang-Clear is the copywritten property of Breach-Bang-Clear, Inc. If you wish to repost, republish, or otherwise share our content, feel free to reproduce an extract of up to 225 words and one complete, unaltered image, preceded by attribution crediting the source and author's name, to include a link to the Breach-Bang-Clear home page, with a link back to the full article on our website, BreachBangClear.com. You do not require our permission to do this. Please do not reproduce our content in its entirety without contacting us first. We do allow full syndication on a case by case basis (credited, and posted with a canonical link, as is common practice and in good form) but only when mutually agreed upon beforehand. If you wish to reproduce a complete article, please contact us for permission to publish first.