We all know a beard is a force multiplier. The Duffel Blog explained that long ago. Sadly, while only a fortunate few are able to deploy face kevlar in battle, an even smaller number of babies are able to do so. In fact, if this Kickstarter project is correct, none of the babies born this year will be born with a beard.
That's ridiculous. People are flapping about Lance Armstrong, his single testicle and his doping while infants go beardless. The news is full of stories about Manu Manu Kareoke Ha Ha the football player and his imaginary girlfriend when thousands of newborns come into the world bare-cheeked and helpless.
It has to stop. Here's how you can help make that happen.
Support them here: http://www.kickstarter.com/projects/ridiculous/beard-my-baby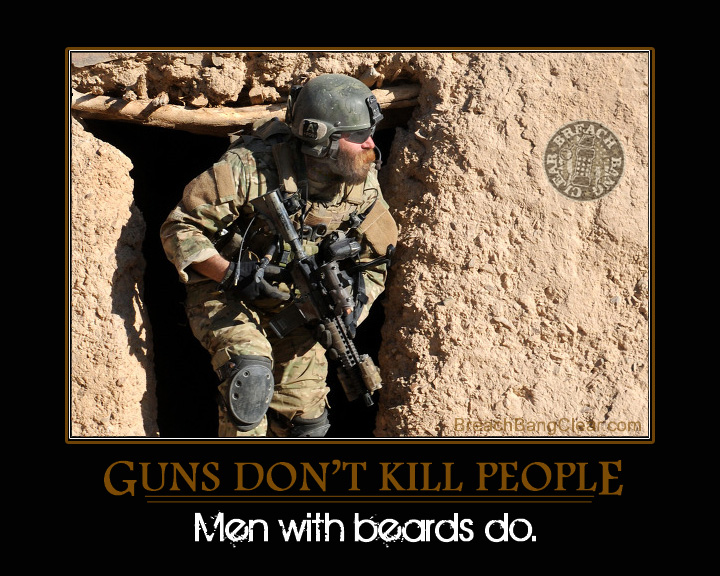 Mad Duo Clear!
About the Authors: Richard "Swingin' Dick" Kilgore and Jake "Slim" Call are the HMFICs at Breach-Bang-Clear (breachbangclear.com). They write for current and former military, LEOs, contractors and trained and educated responsible armed citizens. They are the most door-kickingest, trigger-pullingest action figures in the tactically operational tactical operator world. Subscribe to them and stay informed about TTPs, new kit, and latest in what's stoopid (and occasionally inspiring) in the military and modern society or check them out on Facebook.