Monday Morning Edge – the Artificum Solis "Clever Girl"
You know what's on the short list of things that will grab my attention? A veritable orgre of a man carrying a sword around in a crowd. (Knuckledraggers: veritable) Now, if you're into that kind of stuff you can typically find a host of dudes like that at a local "renaissance faire." You don't typically expect to see one in a crowd, even when that crowd is thronging a blade show.
That said, when me and Slim first laid eyes on Austin McGlaun, we coudl tell he's as serious as all the blades he was sportin' were sharp. Formerly one of the Rakkasans (3-187 Infantry to be exact) before he got banged up during the war, Austin is the HMFIC of Artificum Solis Bladeworks. You might say he was caught a little off guard hanging out with a couple of 1′ tall badasses, but he recovered quickly.
Articum Solis Bladeworks is a relatively new knife/sword/sharp/pointy-steely-thingy company created by a former American soldier with a former LEO. Their mottos is, "We make ugley blades for ugly times. Get ugly!" Seems legit.
I'll be the first one to admit I don't know much more about knives than the basics of sharpening and that if you pull a great big one out of a rock you get to be King of England. I know that they are generally made out steel, are one of man's oldest tools, and work best when sharp. Outside of those key facts, I only know what I like. And I like the Clever Girl.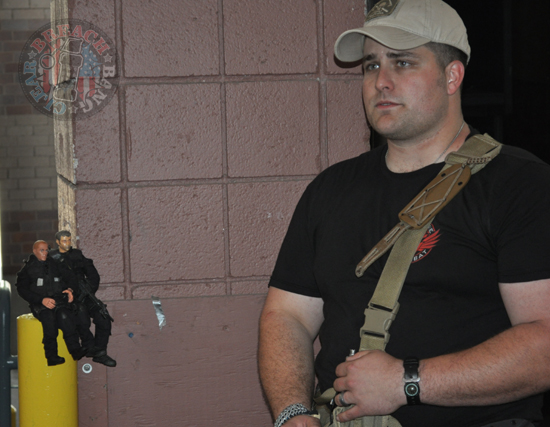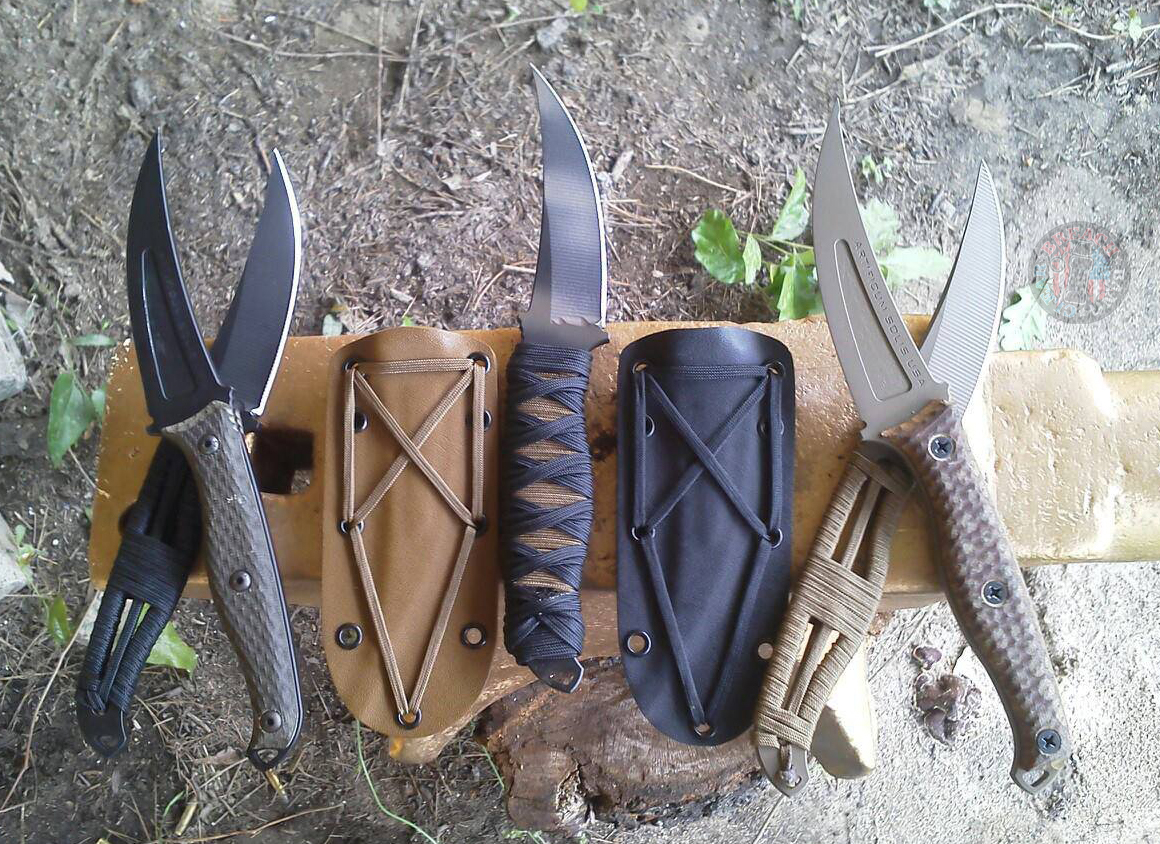 Named after a movie reference to a Velociraptor, you'll immediately make the connection when you see the blade's shape. A long, swept blade honed to a razor edge before shipping, the Clever Girl is primarily designed to slash and cut over stabbing.
"Eviscerate" is actually a word that comes to mind when you're holding the knife.
Being a custom knife, you have a lot of options in blade finish, sheath and scales. The version I checked out had a parachute cord wrapped handle, coated with clear epoxy and wrapped in the tradional Japanese method. It has exceptionally good traction in the hand, and complements the layout well. Articum Solis has a couple of other practical knives for duty or field use and are well worth checking out. They are great guys to talk to, and they take great pride in their work. Remember that all the titans out there in the industry had humble roots; the ones that last are the ones that offer superior quality and great customer service. You'll find both with Articum Solis.
Check out these pictures and the video below.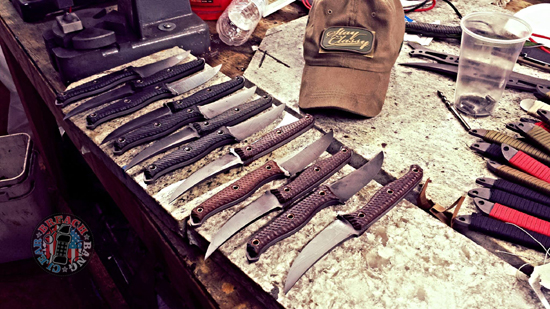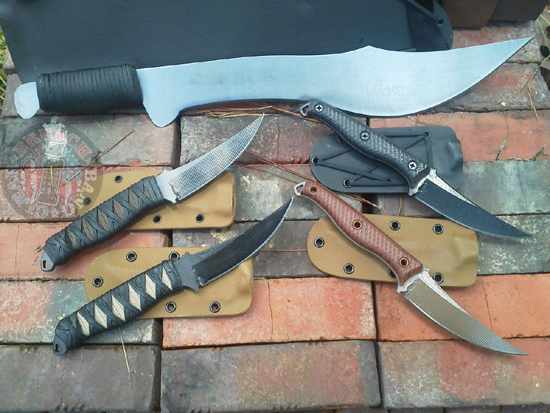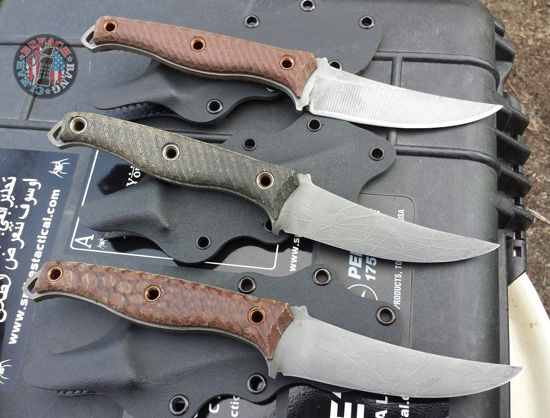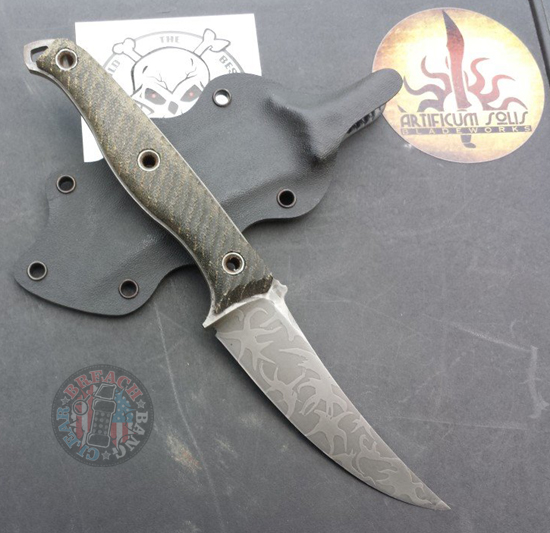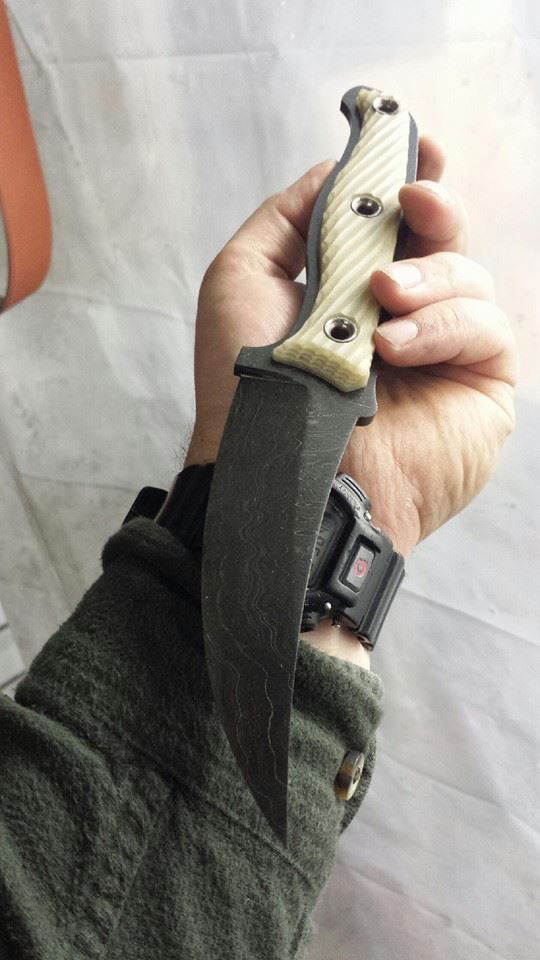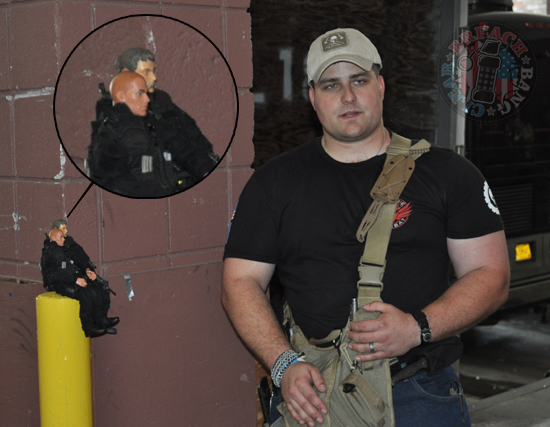 Check 'em out on Facebook or online here. They are a disabled veteran owned company.
Mad Duo, Breach-Bang & CLEAR!